The NCFIC movement is an interesting mix of patriocentricity and ecclesiocentricity as I have observed over the past few years. But one area I haven't written very much about is the affinity for the Pre-Civil War culture many of their leaders have, which fits quite nicely into their other hierarchal teachings. This video was produced by Dan Horn, one of the men who was speaking out against rap music. Look at these two interesting takes on the slave narratives:
Any thoughts?
This video came from a recent conference on worship put on by the National Center for Family Integrated Churches. It is making is way around the web with much consternation about the arrogance these men exhibit while talking about rap music. (They don't like it, surprise, surprise.) But where was the outrage when the NCFIC produced A Weed in the Church that denounces traditional age integrated aspects of church life as unbiblical? And why is no one taking these guys to task for their hierarchal views of women and anyone else who isn't white and male? Doug Phillips and his Vision Forum may be gone or nearly gone but his legacy lives on and this video proves it. As much as the NCFIC and the patriocentric fathers (and mothers) and even Vision Forum interns are attempting to distance themselves from Phillips, they are still patriocentrists at heart as well as in word and deed. I will say it again, Doug Phillips is redeemable, his teachings are not!
Are you just beginning your homeschooling journey or are you a seasoned veteran wanting to re-evaluate your approach to teaching?   Confused by all the curriculum packages and homeschool mom lingo? Wondering what methods might best suit your children and you? Here is a short overview of the six most popular methods for learning and teaching; you can also find more information by listening to the discussion that HEDUA CEO Rebecca Keliher and I shared on this topic.
Delight-Centered Learning/Unschooling
Central to this method is recognizing the natural curiosity of children and determining their particular interests, using those to ignite interest in other subjects and ideas. Gathering a substantial home library combined with following a child's personal growth results in a home atmosphere of learning and doing.
If you listen to homeschooling families who tell you they embrace the unschooling or delight centered method, you may be surprised to hear a wide variety of views and philosophies that make up this approach. From parents who take a hands-off attitude to those who provide a rich environment of activities and resources, this method continues to grow in popularity as it challenges the more traditional styles.
Attention is given to child's natural desire to learn as he experiences life.
Most families don't use a structured plan, curriculum, or schedule.
Home is filled with real books and hands on resources; time is spent reading and researching their interests.
Practical life skills are interwoven with independent study.
Wide variety of parental perspectives and extent of involvement.
Charlotte Mason
Charlotte Mason was an educator who lived during the early part of the 20th century and her philosophy and educational methods have enjoyed resurgence within the last decade among homeschooling families. Based on the desire to approach each child as an individual who has the desire to explore and discover rather than as "containers to fill," Charlotte's ideals and methods are a natural fit for many homeschooling families.
Charlotte believed that a child's education is "an atmosphere, a discipline, and a life." Simply explained, she recognized that a child's environment and those people who share his life have a profound effect on the child. She observed that building good habits is the foundation of success and that learning must not be merely a collection of facts but must happen in the context of real life.
Hand-on nature study, narration, handicrafts, art and music, reading living books, fresh air and exercise, combined with short, thorough lessons in the basic subjects, are the cornerstone of the Charlotte Mason method.
Atmosphere of learning, character building, and being involved in real life activities
Living books that explore particular subjects in details rather than textbooks that provide an overview of many subjects.
Quality literature, music and art appreciation are important.
Narration, dictation, copy work, and notebooks in short lessons that alternate subjects that require intense concentration with those that require less.
Much physical activity, nature study, self-exploration.
Lessons completed in mornings to allow time for handicrafts and studies of interest to individual children.
Use of library books encouraged; free lesson plans available online.
Classical Education
The Classical Education method is based on the idea that there are three stages of development as young people grow and that each stage has specific abilities that make learning particular skills favorable during that time.
Beginning with the "grammar" stage, ages birth to 12, students are trained in elementary subjects with an emphasis on memorization followed by the "dialectic" stage that emphasizes analytical thinking in the junior high years. The high school years or the "rhetoric" stage are when expression and abstract thinking are taught.
Students who learn with the classical approach will have a rigorous education, will be well-versed in logic, and will have much exposure to history and classical works of literature. Future statesmen are often prepared in the classical method.
Based on the philosophy of the "trivium," material is divided into three stages: grammar, logic, and rhetoric.
Students learn Latin, Greek, logic, and read and study the Great Books of the Western World
Memorization and drill work in early grades
Public speaking and debate in high school years
Intense research and study for full day
Come Alongside
One of the most encouraging aspects of homeschooling today is the fact that there are so many wonderful individuals and organizations that are willing to come alongside you on your homeschooling journey!  Here are few options but the ideas are endless, especially given the creativity of homeschooling families!
Co-ops formed by families or within churches
Distance learning where curricula is packaged and lessons are graded
Umbrella schools sponsored by local churches or private schools
Homeschool-based charter schools sponsored by local public schools
University model (college prep) schools
Traditional Textbook
The Traditional Textbook Method is the one most familiar to all of us and for many reasons is the one most frequently used by new homeschoolers. Teachers/parents are provided with materials arranged in various grade levels, and should plan to expand the condensed information back out as time allows. Based on an established set of standards provided through various publishers, students also learn by using lectures, workbooks, and sometimes recorded materials. Prewritten tests and answer keys are available for each subject and the goals for each lesson are provided and clearly stated.
Textbook curriculum companies typically offer testing for students to determine what grade level is best to purchase for the coming school year. This is important because there can be a variation in subjects covered as well as expected mastery of a certain subject matter. There is also an observable worldview that is unique with each textbook company that should be considered as you make your selections.
Textbooks can also be used as a key resource for homeschooling families as they branch out into other methods of learning. For example, as a mom prepares a unit study for her children, a textbook can be used as a check-off list for knowing which subjects should be included.
Material presented via textbooks for each grade level, workbooks, and sometimes recorded lectures.
Lessons and curriculum driven by established set of standards offered through institutions or publishers' scope and sequence charts.
Much reading, writing, and seat work, full day schedule.
Testing is given and grades assigned with objective outcome.
Parent/teacher preparation provided in teacher manuals.
The goals and objectives for this method are provided in the material with some companies offering assistance via phone or e-mail.
Costs variable, non-consumable textbooks can be resold or reused.
Unit Studies/Lapbooks
One of the most popular methods of homeschooling over the past two decades has been the unit study approach. Also known as an integrated method, students study one particular topic, "integrating" all the subjects into the study. Literature, language arts, science, and history are examined as the students learn as much as possible about the chosen topic and projects and applied activities enhance the research and reading. A unit study could be based on a time in history, a passage of Scripture, a work of literature or art, an individual, a discipline of science, or any number of topics that a child might be especially interested in knowing.
One of the best reasons to consider the unit study method is how well it works for homeschoolers because a variety of ages are able to participate. Little ones might learn the basic information while older children research in-depth knowledge of a particular subject, all of them enjoying the field trips, DVD's, and projects together.
Recently, using lapbooks as part of a unit study has become a creative and economical way to engage those learners who love the hands-on approach. Materials for making lapbooks can be purchased, downloaded for free, or made with materials you have on hand.
• Concentrated study of subject of choice: topics, time in history, portion of Scripture, works of literature, etc.
• Projects and activities are chosen for each age level, all associated with the theme
• Used to teach all grade levels in your home at once
• All subjects can be integrated together (science, history, art, music, literature, Bible, character qualities, etc.) Math is usually done separately.
• Projects and field trips are often planned that coincide with the lessons
• Lapbooks
(originally published in Home Educating Family Magazine, 2013)
 where fortitude and kindness meet
Smoothing the pleats of her stiff, woolen skirt, Mary Ann Bickerdyke leaned forward in her pew and listened attentively. The pastor was reading a letter from young Dr. Woodward, a member of their church who was now serving under General Grant's command. Her heart raced as she pictured the surgeon's words; men were dying, he reported, not from battle wounds but from infectious diseases and malnutrition. What could this small congregation do to aid in the war effort?
After her physician husband had died years before, everyone in the community turned to Mary Ann for medical help, knocking on her door at all hours of the day and night, asking her to deliver babies and provide herbal treatments from her garden. So it wasn't surprising when someone called out, "We must send Sister Mary Ann!" A rousing chorus of "amens" filled the room and within a few days the spunky middle-aged woman boarded a train headed south, accompanied by boxes of clean bandages, bottles of medicine, and baskets of fresh homemade food, as much as the church ladies could provide.
Immediately upon her arrival, Mary Ann was stunned by the overwhelming circumstances that greeted her but she quickly rolled up her sleeves, doing just what needed to be done! Knowing there would be no hope for healing unless the wounds were cleaned, she set out with hot soapy water and fresh dressings, smiling and caressing each young head, offering a word of encouragement and hope along with fried chicken and biscuits. Grateful, Dr. Woodward was amazed to see what a bath, kind words, and delicious food could do for morale as well as good health!
Over the next few years, "Mother Bickerdyke", as she was lovingly called by the troops, continued to travel from one campaign to the next. After serving in the field hospitals during the day, each evening found her walking through grassy knolls littered with the wounded and dying.   Lantern in hand, she searched for anyone who was still alive, staying to comfort those near death.
One evening she heard a voice crying, "Mama, mama, is that you?"
"Yes, here I am," she replied.
Casting her light in his direction, a young man raised himself up on his one remaining arm, calling for his mother. "Why, he cannot be more than 13 or 14!" she thought.
Stepping precariously, Mother Bickerdyke stooped down and, gently drawing the young soldier close, said, "Here I am, son! You're safe now, let's go home." And her heart's cries were for another mama somewhere far away as she listened to the boy draw his last breath.
Not everyone appreciated Mother Bickerdyke. Some found her brusque and pushy, unpredictable and downright bossy. One officer, no doubt the recipient of her motherly "orders" once asked "Ma'am, upon whose authority are you here?" and her reply was simply "On the authority of the Lord God Almighty; have you anything that outranks that?" Nonetheless, on the home front, her name became synonymous with both fortitude and kindness.  Those who understood the role she played in the war simply stated "The boys needed a mother."
It is at the intersection where fortitude and kindness meet that motherhood finds its greatest success.
Growing up with no siblings, two things confounded me greatly as our family grew. The first one was why boys seemed to be perpetually physical and rowdy and the second was why siblings seemed to find no greater delight than teasing and provoking each other. Being married to a boy who also had a sister, I was instructed that our children were not an anomaly and that, yes, this was a normal part of family life. But as much as I accepted this truth, there were some days that I was exhausted from the "normal" by the end of the day. Dishes, diapers, teaching phonics, I took all these in stride, but the mommy wear and tear came from kids being kids and I often wondered how I would survive!
Now, on the other side of those experiences, I know that those days were a part of the Lord's bigger plan for my life! He was calling me, simply, to "just do what needs to be done" and in the process He taught me fortitude! Ephesians 2:10 assures us that "we are God's workmanship, created in Christ Jesus to do good works, which God prepared in advance for us to do."  In His providence, wherever we find ourselves is part of His master plan; it was written down in His divine lesson planner before He even created the world! Better yet, we are encouraged that "Through His divine power He has given us everything we need for life and godliness through our knowledge of Him who called us by His own glory and goodness." (2 Peter 1:3) God is equipping us to do everything He asks of us! Perseverance, resilience, fortitude, true grit…these are His gifts to us!
But fortitude does not stand alone. Our greatest strength as mothers comes when kindness is part of the equation! First, we must recognize that it is God's kindness that leads us to repentance. "Do you think lightly of the riches of His kindness and tolerance and patience, not knowing that the kindness of God leads you to repentance?" (Romans 2:4). And we will continue to receive His kindness in our relationship with Him through Jesus! "In the ages to come He might show the surpassing riches of His grace in kindness toward us in Christ Jesus."(Ephesians 2:7) In turn, we are to pour out that same kindness on others! "Be kind one to another." (Ephesians 4:32)
Interestingly, the Greek word for kind in this command, "chrestos," is the same word used to describe Christ's yoke. "Take My yoke upon you and learn from Me, for I am gentle and humble in heart, and you will find rest for your souls. My yoke is easy and My burden is light." (Matthew 11:29-30) It literally means that which makes something easy, makes another's burden lighter, and has nothing harsh or galling about it. Our acts of kindness to others are to provide the same kind of respite from the weariness of life as Jesus' yoke does for those of us He calls "weary and heavy laden!"
Let me encourage you today to recognize God's hand of kindness to you! Step back and take a long look at your circumstances. What gifts has He given to you to prepare you for this moment? Survey the "battlefield" around you. In what ways have you lessened the burdens of your children? Does your kindness draw them toward repentance and a relationship with Christ? How have you given them a rest from their trials and troubles? Be confident, knowing God is in the process of making you into a mom of fortitude and kindness. Carry on!
This narrative of Mary Ann Bickerdyke is based on various resources. For a more complete biography of her and other mighty women of faith, I highly recommend Alabaster Doves ~ True Stories of Women Whose Lives Were Characterized by Strength and Gentleness published by Moody Press.
(This article was originally published in Home Educating Family Magazine, 2013.)
"Mrs. Guest, ma'am, would you be willing to lead our next Bible study for young mothers?"
The words nearly stuck in my throat as I approached the sweet lady sitting across from me. It was a beautiful morning as we sipped tea and nibbled sugar cookies, the peaks of the alpine mountain range looming over her house and the grassland beyond. I was a bit intimidated by what were, to the wife of an enlisted man, lavish and elegant surroundings. She was the post commander's wife, dressed in a neatly pressed floral skirt and matching pumps, a sharp contrast to my jeans and t-shirt.
I waited for her response.  Surely this older and well-respected woman would have sage advise for me and I couldn't wait to learn all I could from her.
"Darlin'," she answered in a gentle Texan drawl, "I don't think I will be able to do that this time. You see, I am spendin' the summer makin' daisy chains in the grass with my children."
"Daisy chains," I thought, a bit bewildered. Mothering's best moments, she assured me, took place under a sunny sky surrounded by wildflowers and with no pressing schedule to follow. I did not realize it then, but this dear woman was painting a relationship picture for me that I would one day need for homeschooling success.
I am continually amazed at the growing number of activities available for homeschooling families and often hear moms exclaim how exhausted they are at the end of a typical day. In the midst of sporting events, co-op classes, church commitments, music lessons, and a plethora of options for socialization, true relationship building between children and parents often gets put on the back burner. The result is that days, weeks, and even months can go by without any time left for real, organic conversation. And yet, all of the recent Barna research shows that moms and dads spending lots of quality, one-on-one time with their children is the single greatest factor in a child's spiritual growth! How important it is for homeschooling families to recognize the value of the mentoring relationship we have with our children over everything else and make it a priority by not being too busy.
So, before you begin filling in those blank pages of your new lesson planner for this year, let me encourage you to consider these thoughts:
What are the areas of your life as a homeschooling family that are the most important to you? Brainstorm, making a list and narrowing it down to your top five priorities, placing the building of solid mentoring relationships at the center of your schedule! Remember these will look different for every family and may change from year to year and even season to season. Consider how the curriculum, programs, activities, and learning methods you now use either enhance or detract from your goals. Evaluate what percentage of your awake time is spent with your own children and don't discount the fact that teenagers need nearly as much of your attention as your little ones do!
Begin to eliminate those things that are not beneficial or that take time away from accomplishing your five goals. Ask yourself if those goals can be better met at home rather than somewhere else and be honest. If, for example, your toddlers and preschoolers are spending hours in their car seats during the week as you transport older children from one activity to another, its time to reexamine your priorities. If you find yourself eating fast food several times each week, consider whether or not this is the healthy lifestyle you want in your home. Remember that life is short and life with our children at home is even shorter. Imagine yourself, 25 years from now, talking with your adult children who are raising your grandchildren. How can you spend your time today that will best prepare them for that task? Delete the rest!
Also say "no" to new things that won't help you accomplish your goals for your family. Ask yourself which options are the best choices for you as they come along. Remember that every time you say "yes" to something, you are saying "no" to something else; be sure you are saying yes to things that matter. Don't sign up for a single activity that will not help you accomplish one or more of your five goals.
Reject anything that is in opposition to your personal ideals. Don't jump on any homeschooling lifestyle bandwagon without evaluating it according to your own beliefs and convictions. Just because another family embraces a certain belief or way of doing things doesn't mean you must!
Purposefully make time for those things that are important. Never allow yourself to say "I don't have time" if it is something that will help you attain your goal. For example, if you want to develop a new family habit, wrap that activity around something you do every single day. For years we tried to begin the day as a family with Bible reading and prayer but found it difficult to keep as a routine because of Clay's work schedule. When we decided to include it as part of something we already regularly did together and incorporated it into our evening meal, we had immediate success!
Never underestimate the importance of having plenty of sleep, relaxation, and nutritious meals. Crankiness and disobedience can often be traced to failure in any or all of these areas. So can mom burn out! And aside from the health benefits, the time spent preparing and eating meals together can provide the opportunities needed for family members to sort through the issues of life and to do so out loud with trusted companions.
Do not succumb to the latest homeschooling fad just because it is popular! Remember that you can become a slave to many things, including your curriculum choices, unless you choose to use the material in ways that suit your own children.  Many people measure the success of their school year by the number of pages completed in their textbooks or how well their children perform on a standardized test. The truth is that true education usually occurs when children are allowed to follow rabbit trails along the way, causing them to think critically and research more thoroughly. The common principle of spiral learning, that is, repeating basic information in textbooks, adding a little more each year as the grades progress, can bore and frustrate both students and teachers. By slowing down your journey through basic texts and allowing time for discussion and expanded research according to personal interests, your children will blossom.
Throw yourself into accomplishing those five goals. Read, study, and learn everything you possibly can about things related to your goals and see how it changes your life! If there is something you do not know how to do, learn alongside your children! Build a library of resources around your priorities and encourage your children to pour over them, adding books and DVD's that are of high interest to them, too.  Encourage them as they acquire new interests; study and pursue them together.
Remember that the eternal always trumps the temporal. This will be a continual battle as long as we are in this world but purposing to live each day with this belief at the core of your life will bring great contentment, satisfaction, and fruit, some you may not even live to experience.
Abigail Adams once said "Great learning and superior abilities, should you ever possess them, will be of little value and small estimation, unless virtue, honor, truth, and integrity are added to them," and she determined to raise her children with these goals in mind. Together they melted the family's heirloom silver to make bullets during the Revolutionary War and served many statesmen around their dining table, the children listening intently as the great thoughts of the day were birthed. She declared, "When a mind is raised, and animated by scenes that engage the heart, then those qualities which would otherwise lay dormant, wake into life and form the character of the hero and the statesman."
One morning as her children studied, Abigail heard the roar of cannon fire miles away in Boston. Instructing young John Quincy to close his books, she led him through the pasture to a spot high enough above Bunker Hill to safely watch the now famous battle.  She showed him in real life the cost of patriotism. What an impression it left on the young man who would one day become the 6th president of the United States and a devoted Christian who was committed to justice and freedom!  Though Abigail did not live to see all that her son would accomplish, we still enjoy the fruits of her labors today!
What are your five goals and how do you plan to achieve them this school year? And, most importantly, how will you make the mentoring of your children the cornerstone of family life?
(originally published in Home Educating Family Magazine, 2013)
Like most people, I have a bucket list, at least one I keep in the back of my mind if not in my purse. Sleep in a cabin in the Canadian Rockies. Travel to Italy with my daughter and stay in a villa overlooking the Mediterranean Sea. Drive an empty pick-up truck to the biggest flea market in the world. Braid a rug. These are things still waiting for me.
But I also have another list, the one that contains all those things I could never do: sky dive, hold a live snake in my hand, eat liver. For most of my life I might have added "have my mother live with me" to that list. Just the thought seemed impossible!
My mom and I were cut from two very different cloths. She always saw the glass as half empty; I see it three quarters of the way full. She was a solitary soul who loved spending time alone reading, oil painting, and listening to classical music. I am never happier than when I am cooking for and feeding a crowd, singing to Motown as I dance in my kitchen. My mom loved anything in a peaceful blue color; I love a screaming shade of red!  Not surprisingly, we struggled with finding the path to friendship through the years, so I gladly embraced the changes of life that took me away to college, marriage, and overseas as an army wife.
However, often those "could nevers" seem to be what the Lord brings to us, the gifts He purposely places into our needy hands because His plan is so much bigger than ours.
Nearly twenty years ago when my father died, my mother came to live in our home. A business loss and failing health had left both of them needing much help and a realistic evaluation of the situation told us this would be the best option. I was skeptical but our children were overjoyed, all five boys piling into one room so Grandma could have her own. We painted it blue.
Little by little we welcomed her into the life of a homeschooling family, including her in discussions around the dining room table, taking her with us on field trips from one coast to the other. My dad had not been much of a traveler so she was thrilled to be able to say she had "dipped her toes in both oceans!" She joined us as we visited museums, watched endless history documentaries, attended concerts and enjoyed homeschooling conferences. She was often the designated listener for little boys learning to read and her room became the favorite spot for crafts and projects. Many times something would prompt her to quote stanzas of poetry she had memorized 80 years earlier or to tell us the Latin meaning of a word. She sang hymns every day, reminded us all why she was a Baptist every chance she had, and listened to Donald Cole on Moody Radio in the evenings. And my children soaked it all in!
The fact that she had lived through WW2 as a young bride gave her a perspective on history none of us shared. One day she pulled out old black and white photographs taken of my dad while he was stationed in Guam, a handsome man, not much older than my sons.  He sat in the shade of the palm trees, she told us, and made jewelry for her from shells he found along the beach. And, opening her jewelry box, she displayed the delicately strung bracelet he had crafted all those years ago. Once, after seeing a history channel presentation on WW2, she stunned us by remarking, "Oh yes, I remember coming down for breakfast one morning and seeing a picture of Mussolini hanging upside down on the front page of our newspaper." Her firsthand accounts of nearly a century of American life brought a richness to our studies and our lives that we could never have imagined.
It wasn't always easy. She and I often struggled over who was the mother and who was the child and she routinely evaluated whatever I was wearing, often reminding me of important things like "A lady does not wear white before Memorial Day." "Oh, Karen!" she would scold about any number of things, which sometimes sent me retreating to my bedroom in tears, wishing I could be the grown up.
Then as time went by and old age began to take its toll, that all changed and I often found myself in the role of being her mom, reminding her to change her clothes, encouraging her to eat something other than dessert. Bathing on her own became difficult and I began to help her when she would let me. One day as I got out the shampoo, she begged me to not wash her hair.  Suddenly I was five years old again, remembering the tangles in my own unruly brown curls and, oh my, the tears, pleading with her to not wash my hair. Sometimes she would give in; that day I did the same for her.
This past April, my mom passed away; she suffered from dementia and congestive heart failure. The last few days were not easy for her and as I sat in her hospital room and stroked her long white hair, I thought about how different all of our lives might have been had she not lived with us for the last two decades. Once last summer she surprised me by saying "The years I have been in your home have been the happiest of my whole life." I believe she meant it.
In our early years of homeschooling, I continually evaluated each subject, each resource, one at a time, considering what my children would learn from them. I poured over catalogs and talked with other moms about curriculum choices. I struggled with trying to find the most comfortable teaching method for me and the most productive learning method for each child. I observed and measured their progress, praying diligently each step of the way.  I filled a homeschooling bucket list with dreams, promises, and sticky tabs. However, in the end, so much of what really mattered was that the Lord powerfully used the relationships in our home, especially one with an elderly widow who had many needs, to shape their hearts and lives.
My "could never" was what He chose to change all of us, including me. Kindness, patience, tolerance, compassion, diligence, these are all qualities He wanted to teach us and, by God's grace, He used my mom to be our instructor.
What are your "could nevers" and how might God use them in the life of your family?
(Originally published in Home Educating Family Magazine, 2013)
our Ben tree
This week I am enjoying the last of fall colors on our street. Rains a few days ago shook the leaves from some of the trees but in our front yard, the two maples are still full and intense, casting a golden glow into the rooms on that side of the house. It is my favorite week of the year with the last bit of summer loveliness quickly fading and the coziness of winter promising to visit us soon. We planted the larger of these trees the year our son Ben was born and it serves as a daily reminder to me of God's faithfulness to our family.
During the first four years of our marriage, we had three children and were pretty overwhelmed. During my pregnancy with the third, I told my doctor that I wanted to have my tubes tied right after delivery and still remember the look on his face and his response, "Mrs. Campbell!" he admonished. "You are only 25 years old! I would never consider doing such a thing! You may want to have more children in the future. I will not do this."
Still determined to limit our family to three children, we were content for 7 years…until we attended a Basic Seminar with Bill Gothard. Only two years into his ATI program, he painted a vision for us that was forever to change our lives. Six weeks later we pulled our children out of public school and began homeschooling, six months later I was pregnant with child number four. Now, 28 years, 6 kids, and 14 grandchildren later, I am still grateful for the message we heard that late November night: that children are a blessing and we should consider having more, that homeschooling is good for children and parents, we should try it. God opened our hearts and minds to His will for our family.
We had to learn many lessons in the years that followed. We never fully bought into the Gothard paradigm, though I was the one who often wanted us to try. I was wooed by the navy neck bows and a 5000 member choir of spit-shined young people singing "It will be worth it all when we see Jesus." Clay, not so much. But our love of little ones and homeschooling never waned and the Lord blessed us in spite of many years when my family threatened to become a form of idolatry in my own life. When the pride of seeking perfection blinded me to real people and their real needs. When I didn't realize that loving God really meant loving others more than myself.
This has been a difficult week for many moms. Doug Phillips is the man the Lord used to inspire their husbands to consider the value of being a dad. He is the one who painted a picture of motherhood for them that resonated with the God-given desire most women have to nurture and love children. He gave them hope for their families in a world that most Christians realize is increasingly post-modern if not downright pagan. He inspired families to love America and to see God's sovereignty in many places we had forgotten it existed. And those messages are true and good ones.
But somehow hearing criticism of the man and his philosophies has translated to these wonderful moms that their choices have not been valid ones. And this is the real sadness of it all. Because God HAS used Vision Forum for good in many ways IN SPITE OF the bad theology, IN SPITE OF the dangerous teachings, IN SPITE OF the damage done to so many. But rather than minimize or ignore the false teachings and pretend it is genuine Biblical truth, now is the time to say, "God is good, He has led our family, not because of what Doug Phillips said but because God showed us these things by His grace alone!"
Now is also the time for families who have been caught up in the patriarchy paradigm to ask hard questions. It is time to put away the big red manuals, the endless CD's of "encouragement," the books and programs and conference paraphernalia and pick up the Bible. It is time for parents to humble themselves and seek forgiveness from their children, some of them long-estranged because the paradigm taught that they should be. It is time to repent of the pride of who has a larger family, who is interning where, who is courting whom, who has the most modest clothes, who God is blessing, who He is cursing, etc. Have you been blessed? Rejoice and be grateful! Are you struggling? Rejoice and be grateful! Reject the idolatry of the paradigm, embrace the relationships around you. Pull out one of the one anothering verses every single day, over and over again, and live them! Love God, love your children, love your neighbors. Welcome God's grace and be thankful for how God alone, not Doug Phillips, Bill Gothard, a patriarchal leader, radio teacher, or any man, has brought you to this point!
"Those who cling to worthless idols forfeit the grace that could be theirs." ~ Jonah 2:8
We love going to a local chili supper fundraiser for a group of volunteer firefighters. Because it is held at their station that is along a busy highway, days before the event, they line the road with bright orange warning barrels so people coming to the supper as well as those passing through their small town will slow down, pay attention, and avoid danger. Remembering a traffic tragedy at one of their suppers a few years back reminds them how important this is and everyone is grateful for their diligence.
This week I have been considering just a few of those things I believe should serve as warning markers, the cumbersome orange warning barrels along the patriarchy highway, that will keep families from danger. Here is my list of questions and observations; please feel free to add your thoughts in the comment section.
How do they use the Bible? Creating unusual if not weird interpretations of Scripture and turning Old Testament narratives into commands, camping out on the more difficult passages of Scripture that centuries of Bible scholars disagree on but magically they understand, these are all part and parcel of this movement. The entire stay-at-home-daughters movement is based on Numbers 30! I still don't get that one.  Ask them to explain why men are priests of the home when 1 Peter 2:9 says we are all priests and kings. Remember the Golden Rules of interpreting Scripture: The main things are the plain things and the plain things are the main things. AND, context, context, context! Warning: Danger.
Do you see hypocrisy? Do the rules apply to everyone or just their minions? Do they set themselves up as arbiters of truth and discernment but rain down fire and brimstone on anyone who even dares to question them? Does their behavior contradict their teachings? Do they have strident rules for everyone but then not apply them in their own homes? Do they present information in such a way as to dissemble truth, only telling you what they want you to hear, knowing if they reported the whole teaching or story, you would believe something entirely different? A number of years ago two different women reported that their pastor and his wife instructed their entire congregation to never tell anyone that they had been divorced and remarried, leaving them feeling they were part of some cover-up they didn't understand. I call this the "Rahab Clause" as one pastor a few years back taught that God blessed Rahab's lies so he will bless ours if it for the common good! Warning: Danger!
Do you see a lack of accountability or refusal to hold men accountable to their elders, denominations, and everyone else? Whether we want to believe it or not, there is an epidemic of good old boys clubs within patriarchal circles and creativity when it comes to allowing church leaders to "be restored." Of course, true restoration and genuine repentance are the hoped for result. But I have seen too many times where people are placed back in to areas of responsibility making a mockery of the whole process. I still remember when a pastor in one of the most conservative churches in my area committed adultery with a woman he was counseling in his congregation. Though he had to step down for a while, during his time off, he was allowed to continue preaching as pulpit supply for other churches in his denomination! And some of the strongest voices for pontificating about the lack of church discipline are those who have ignored their own authorities and gone off to do their own thing. Warning: Danger!
What are the relationship dynamics? Is there a spirit of one anothering that permeates the entire group or is there an attitude of top down authority that goes beyond leadership? Do the fathers get up from talking with the men to help with little ones or change diapers? Does this group produce wimpy wives or even those who are as sweet as a little old magnolia blossom on the outside and mean as a junkyard dog on the inside?  How are children nurtured? With an iron fist or with a spirit of gentleness and grace? Do the older young men and women relate to each other normally or is it stiff and weird? How are elderly folks treated in these families? Is practicing the one anothers of Scripture ever mentioned? Do you see it in action? Or is there nothing but role playing? Warning: Danger!
Does there seem to be an obsession with modesty, moral purity, and sex? All the modestly dressed women in the world will not prevent men from lust. Neither will Debi Pearl's perfect heavenly marriage, wearing only dresses, abstaining from television or movies, not allowing women to engage in conversations with men, warning young people to not become emotionally involved with someone prior to marriage and even asking young maidens to pledge sexual purity to their fathers.  (If I read one more salacious description of some couples "first kiss" I will scream. Go back and read Doug Phillips' description of the "first kisses" has witnessed. So weird!) Do you hear about modesty frequently in your support group or women's group? Does the pastor preach about sex often? Do you feel uncomfortable when he does? Does he use phrases that depict the act of sex in a violent way? And speaking of violence, what is the group's position of spiritual, sexual, emotional, or verbal abuse of women and children?  Don't know? Warning: Danger!
Do the leaders surround themselves with impressionable young people? I am coming to see this as a major warning sign within the patriocentric groups. First of all, it certainly flies in the face of their teachings about parents being mentors and the importance of parental authority. While I absolutely agree that we want to see our children encouraged and discipled by godly men and women throughout all their lives, I believe God has given parents that important role in the lives of their young adult and adult children. Shipping them off to places for undefined "internships" and questionable "theological" training presents all sorts of new problems and ones we may not even know about until it is too late and damage has been done. What is wrong, for example, with parents who continue to send their young daughters to ATI headquarters when there continue to be reports of bizarre behavior? My guess is that this is far more widespread than we imagine throughout all these  groups and not only am I tossing out orange barrels, I am throwing red flags. Warning: Danger!
Do they promise a utopia in this world?  Whether it is Vision Forum's grandiose 200 Year Plan or someone offering a health and wealth Gospel to the faithful, this world is not our home and our only hope for perfection is in heaven! I believe this is one of the cruelest and most deceptive aspects of the patriarchy movement. Yes, we are to be faithful stewards until the Lord returns and are not to think of our attempts to see the culture redeemed via evangelism as polishing brass on a sinking ship. But neither are we to calculate how God will bless us or America through having lots of children or homeschooling or getting the right guy in office. Anyone who paints this vision for you is wrong. Warning: Danger!
Are you being mocked for your concerns and questions regarding the Doug Phillips' resignation? I don't know why I am so stunned at the insults and name calling flying left and right at those who question these teachings and the still unanswered questions. If you are getting the heat for this, hang in there. This amazing video is for you. It explains the phenomenon of the whistle blower. It might not make you feel much better but it will certainly help you understand why people don't appreciate your warnings!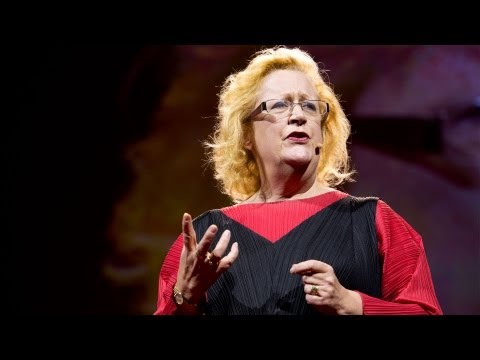 I know my list is not exhaustive but please add your thoughts and testimonies to the comments.
More help for discerning false teachers.
Excellent advice from Sallie on becoming a Berean. Share this one far and wide!!!
I had noticed them on other Sundays, sitting toward the back: attentive husband, impeccably dressed wife, both calmly waiting for the service to begin while everyone around them hurried to take their seats once the music began. But it wasn't until this past week that I realized why they were special. Seated in my row, I could hear the wife struggling to breath and caught a glimpse of the man as he pulled a fresh clean washcloth from a bag and gently wiped her face. Suffering from some residual affects of an illness or accident, she had come to worship, raising her hands and singing as the man lovingly placed his arm around her, supporting and encouraging his bride. My heart was instantly touched by the tenderness they shared and I felt the tears coming. "This," I thought, "is a faithful man."
My guess is that he has never heard of Bill Gothard, Doug Phillips, Doug Wilson or the Bayly brothers. To him, a patriarch is named Abraham, Isaac, or Jacob.
During the 27 or so years that we have experienced the patriarchy movement, some of them up close and painfully personal, a picture was painted for us of what genuine godly manhood must be. I remember Clay's face when he came home from his maiden voyage into patriarchy waters. The seminar was called Beards, Babies, and Bowel Movements, the latter two highly recommended and the former only allowed for Amish attendees. (You can't make this stuff up.) Being the prophet, priest, and king of the home is a tough job but somebody has to do it. And someone has to charge you for the privilege of knowing how to do it.  Here is the checklist….for free:
The father is the only one who should teach older sons; he should not be employed but rather be or working toward becoming an entrepreneur so as not to build another man's kingdom. He will give his sons land and remind them that they are part of his clan.
Though his wife might be knowledgeable of Scripture, he alone is to lead family Bible study and all spiritual or doctrinal questions are to be asked only of him. (I kind of liked this one on days when someone asked me things like "what IS a concubine" or "what's with all those foreskins?")
He is to direct all the education of children and prepare sons for the day when they will lead families of their own by helping them establish their own businesses. He trains his daughter for the day when she will be handed over to another man by making sure she is his junior "helpmeet" and understands that she has only one role and that is to fulfill her man's calling from God. He orchestrates her courtship and betrothal, guaranteeing her physical and emotional purity in the process. He must be certain that his children are not rebellious because rebellion is as the sin of witchcraft and the only way to avoid it is by the frequent and daily use of the rod.
He protects his wife from "false" teachings by limiting what she can read or hear or who she can have for friends because she is more easily deceived by Satan and might unwittingly wander into a website like Titus Two Lesbians.com.  He oversees the childbirth process, from start to finish, recognizing that his wife might die because "Biblical" principles might dictate such. His household must be in order, children all lined up, happy, and spit-shined when he comes home from work and his wife, possibly in pearls, available for hospitality, educating younger children, and sex whenever he demands it.
His home, rust-free 14 passenger van, and all household goods are paid for with cash. Any personal interests, recreation, and hobbies, especially video games, are the devil's tools because idle hands are the devil's play place and a little sleep, a little slumber, a little folding of the hands (even for a Sunday afternoon nap because Sunday afternoons are for fellowship with other manly men at your FIC) will bring his family to poverty.
To make sure he remembers all of these things, a man will attend seminars, conferences (some of them requiring costumes and tights), and weekly men's meetings where he will ponder over R. C. Sproul Jr. basement tapes or will read Rushdooney and devise ways to fulfill some other man's 200 Year Plan. He will listen to Kevin Swanson radio while cleaning his gun and grow a beard, Bill Gothard not withstanding.
But now, even after all this, one of the most repeated mantras I am hearing in response to Doug Phillips' resignation is this: "Judge not lest ye shall be judged…any of us could fall the same way at any time. If it happened to Doug Phillips, it can happen to any man."
There is even more fear and pressure to perform when in reality I think most men, yes, most men, are faithful men!
Sure, they have temptations and struggle from time to time, probably mostly when their wives continually talk about modesty and point out all the things that aren't modest.  And we all know the reason men become uncontrollable, sex crazed monsters is because of immodestly dressed women because passionate, patriarchal wives have told us so.
But I do not for a minute believe all men are on the brink of having an emotional or sexual relationship with other women.
And here is why. Because real men anticipate the dangers and if they entertain thoughts of adultery don't teach seminars and carry on about the evils of homosexuality while thinking nothing of engaging in a long term romantic relationship with a another woman. Because they love their wives and children and sacrifice everything for them in real life ways without pretending they are on the Titanic. Because they purpose to walk with the Lord and seek to live lives of balance in the real world, putting real measures of accountability into place, first of all with their own wives. Because they are busy just trying to figure out how to pay the mortgage, find affordable health care, and put braces on their kids' crooked teeth. Because they have wives who are true partners, sojourners beside them in spiritual battle, and their sisters in Christ who openly share their opinions and stretch marks one day at a time.
I have long been concerned that patriarchy's model for godly manhood has become a poor substitute for real men who know that being faithful in the small things is the measure God uses for greatness. I hope and pray this is a wake-up call for those men still entrapped in this movement and their wives who are enabling if not promoting this madness.
A few weeks ago while we were driving across downtown Nashville, we saw a billboard that surprised us. The big round eyes of a young woman stared down below into the windows of a large and well-lit store that advertised "adult toys" and costumes for every sort of sexual adventure imaginable. Printed next to her sweet face was the simple phrase "She's somebody's daughter," a powerful statement against the sexual abuse of women and one that took on new meaning to me as I read through Doug Phillips' admonition of infidelity.
She's somebody's daughter.
The woman who had a relationship with the Vision Forum leader is somebody's daughter, too. Yet, the outpouring of concern for her is conspicuously absent from so many of the pieces written in support of him in the past few days.Perhaps it is because  for all its talk about protecting daughters, patriocentricity has not really done right by them and has, instead, built a system that prepares its daughters to be used and abused by men.
A few years ago I challenged a statement from Voddie Baucham:
"A lot of men are leaving their wives for younger women because they yearn for attention from younger women. And God gave them a daughter who can give them that."
I thought of his words again this week as I pondered both the resignation letter and the billboard. What message are the patriocentrists sending to young women? That it is ok to be used to fulfill the sinful "needs" of men? That daughters are given to meet the needs of fathers? Yesterday I read the testimony of a woman who heard Phillips giving a conference message instructing fathers to train their daughters to stand in place behind their chairs at the ready to fetch anything a dad might want. The Botkins So Much More, published and promoted by VF, named daughters as "helpmeets" for their dads, their film The Return of the Daughters depicting the subservience of women wrapped in beautiful cinematography and stunningly beautiful daughters. How can this not set up any young woman for moral failure at the hands of any man who believes this is the purpose and role of women?
Add to this an interpretation of Genesis 3 that says women are more easily deceived than men.
Sprinkle in a dose of "women are not to teach men," a blanket misuse of 1 Timothy and blatant ignoring of the command to "instruct one another."
Use the true statement  "a gentle and quiet spirit (for women), which is precious in the sight of God" as a prod to shape girls into passive followers and fail to mention that men are also called to have this same spirit.
Heed Kevin Swanson's warning that girls who go to college will "have two abortions and sell their flesh cheap in the market place" in order to keep them home and serving their fathers under the guise to "protect them."
Let them know their virginity is the most highly prized aspect of their lives and that their fathers are the brokers of it through purity pledges.
Arrange marriages for them and control every aspect of a courtship through 150 plus questions for suitors so you can control the next 60 years of their lives.
The entire message that has been given girls in the patriocentric world is that being weak and passive and dependent is godly and being strong, assertive, and independent is not. But just maybe, for all their pontificating about protecting women, it will begin to dawn on the patriocentrists that we need to raise daughters who are strong and capable and able to discern the word of God for themselves without men serving as their mediators or instructors. I sure hope so.
Oh, and we also need moms who can grasp this as well!