"In the Sermon on the Mount, Jesus teaches us about God's relationship to us with the presupposition that fathers know how to give good gifts to their children. He assumes we won't give them a stone instead of bread, encouraging us, "In everything, do to others what you would have them do to you, for this sums up the Law and Prophets" (Matthew 7:12). In other words, our obedience to Christ is measured by how we "one another" and "one-anothering" begins with our children!
Become familiar with stages of child development so you have realistic expectations. "When Jesus saw the crowds, He had compassion for them because they were harassed and helpless, like sheep without a shepherd" (Matthew 9:36). If this describes our children, how are we then to respond to them? Scripture tells us "If someone is caught in a sin, you who live by the Spirit should restore that person gently. But watch yourselves, or you also may be tempted. Carry each other's burdens, and in this way you will fulfill the law of Christ" (Galatians 6:1-2). If we are to "restore gently" when someone sins, how much more gently ought we to respond to the normal afflictions of life!"
~ The Joy of Relationship Homeschooling, Spring 2014
---
I know so many moms and dads are starting to consider homeschooling next fall. Do you have questions and need help sorting through them? I hope this series of podcasts will be a huge help and encouragement to you! If you want to talk further, please leave your questions in the comment section or send me an email at shesthatmom@gmail.com.
An Introduction to Homeschooling Series
Podcasts 61-65, June 7, 2008 – July 4, 2008
June 7, 2008
An Introduction To Home Schooling Part 1
Are you considering homeschooling or questioning your decision to do so? Thatmom answers some of the nagging questions and reflects on her own life as a homeschooling mom.

Audio clip: Adobe Flash Player (version 9 or above) is required to play this audio clip. Download the latest version here. You also need to have JavaScript enabled in your browser.

Click player arrow above to play this podcast

Click to play this podcast on your player


<title="Download This Podcast">

Right click or option-click the button above and choose "Save Link As…" to download this podcast
June 14, 2008
An Introduction To Home Schooling Part 2
Are you considering homeschooling or questioning your decision to do so? Thatmom answers some of the nagging questions and reflects on her own life as a homeschooling mom.

Audio clip: Adobe Flash Player (version 9 or above) is required to play this audio clip. Download the latest version here. You also need to have JavaScript enabled in your browser.

Click player arrow above to play this podcast

Click to play this podcast on your player


<title="Download This Podcast">

Right click or option-click the button above and choose "Save Link As…" to download this podcast
June 20, 2008
An Introduction To Home Schooling Part 3
Are you considering homeschooling or questioning your decision to do so? Thatmom answers some of the nagging questions and reflects on her own life as a homeschooling mom.

Audio clip: Adobe Flash Player (version 9 or above) is required to play this audio clip. Download the latest version here. You also need to have JavaScript enabled in your browser.

Click player arrow above to play this podcast

Click to play this podcast on your player


<title="Download This Podcast">

Right click or option-click the button above and choose "Save Link As…" to download this podcast
June 27, 2008
An Introduction To Home Schooling Part 4
Are you considering homeschooling or questioning your decision to do so? Thatmom answers some of the nagging questions and reflects on her own life as a homeschooling mom.

Audio clip: Adobe Flash Player (version 9 or above) is required to play this audio clip. Download the latest version here. You also need to have JavaScript enabled in your browser.

Click player arrow above to play this podcast

Click to play this podcast on your player


<title="Download This Podcast">

Right click or option-click the button above and choose "Save Link As…" to download this podcast
July 4, 2008
An Introduction To Home Schooling Part 5
Are you considering homeschooling or questioning your decision to do so? Thatmom answers some of the nagging questions and reflects on her own life as a homeschooling mom.

Audio clip: Adobe Flash Player (version 9 or above) is required to play this audio clip. Download the latest version here. You also need to have JavaScript enabled in your browser.

Click player arrow above to play this podcast

Click to play this podcast on your player


<title="Download This Podcast">

Right click or option-click the button above and choose "Save Link As…" to download this podcast
---
all content copyright Karen Campbell 2008
"In today's homeschooling world, you can find all sorts of formulas and prescriptions.  If you just follow the correct method, your children will grow up to live godly lives, and they will always make family (including you) their priority.  In this book, Karen Campbell gives you the real story.  Homeschooling and parenting are not about formulas and prescriptions.  They are about relationships.  Weaving together Scripture, her own successes and failures, and her observations of the homeschooling world, Karen provides a wealth of wisdom for the homeschooling parent.  If you want a formula, this book is not for you.  If you want honest wisdom that will aid you in your homeschooling journey, this book is exactly what you are looking for!" – Dr. Jay Wile, PhD, speaker and author of the popular "Exploring Creation with" series of textbooks.
(This post is a rerun from a few years back but I think is deserves a repeat this morning!)

In 1883, the Brooklyn Bridge was completed, allowing New York City residents of Brooklyn and Manhattan, for the first time, to cross the East River without going by boat or waiting to be ferried. The bridge was initially designed by John Roebling but, upon his death, the actual job of building the structure fell to his 32 year old son, Washington, a Civil War hero and graduate of Rensselaer Polytechnic Institute.
While supervising the building of the underwater caissons that support the massive towers of the bridge, the crucial part of the structure which he had designed himself, the younger Roebling was stricken with decompression sickness, what we now call the "bends," leaving him permanently disabled.
In order to see the project through to completion, his wife, Emily, who had no prior experience or training in civil engineering, purposed to learn all she could in order to finish the bridge.  She kept meticulous notes and a scrapbook full of every detail of the construction project. Tutored by her husband in advanced mathematics, physics and drafting, Emily walked to the job site daily on behalf of Washington to oversee the work, instructing and supervising the engineering team for over a decade as they built the bridge entirely by hand.
On the day the bridge opened, Roebling placed his wife in the seat of the first carriage to cross over the river, knowing the amazing structure could not have been completed were it not for her sacrifice. Historian David McCullough once noted, in writing of their project, that "nowhere in the history of great undertakings is there anything comparable."
Though, perhaps, the marriage of Washington and Emily Roebling is not what many would consider the most romantic of love stories, I believe it pictures for us one of the key aspects of a good marriage.  Scripture describes marriage as one man and one woman becoming one flesh. It does not mean that each will be exactly the same, but rather, it is the supernatural blending of two individuals who, as they find the strengths and weaknesses of each other, fill in the cracks of each other's lives.
Too often, we tend to see the weaknesses in each other as a detriment to a marriage relationship. Instead, we should see those weaknesses as an opportunity to grow together and build the marriage, focusing on the goal ahead, the "Brooklyn Bridge" in our own relationship. When stresses and disappointments come, and they inevitably will, it is then that we have to keep the big picture perspective front and center, trusting that they are yet another opportunity for the cracks to be filled.
Not long ago, Clay and I were talking about the past 38 years since we first started dating. As we recalled some of the more difficult times, Clay made an observation that I believe is quite true.  The sum of our marriage is based on the small choices we made together through the years.  Getting married, having a family, choosing to not make military life a career, deciding to live near my parents, choosing to live on one income with me being at home, homeschooling our children, welcoming my widowed mom into our household, etc., each of those decisions brought stress and required sacrifice. Every choice we made to do one thing meant that we chose to NOT do a whole lot of other things. And all these decisions, individually, were part of the big plan, the end goal we have not yet completed.
Looking back, I see so clearly how the Lord protected us from so many things that could have brought disaster and how, in the process, those life cracks have been filled in, making us one. Our hope for the future is in the proof that God's grace is sufficient to continue filling in the remaining cracks, using us to build each other up in the faith and, in the process, to serve Him.
I couldn't end these thoughts without this clip from one of my favorite movies.  This scene shows the very beginning of their relationship and the blessed alliance they form.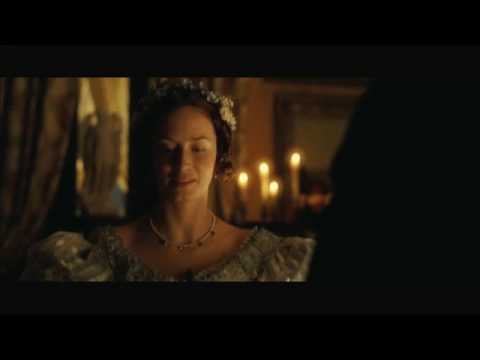 (Introductory comment about this article: A great deal of credit for this article goes to my late father, Dr. Ernest L. Martin. I really consider this post a collaboration with him because some of the information found herein comes from some of his early teachings going back to the 1970′s. I have elaborated this material and brought forward into today's context as my father died in 2002.)
We are living in a whole new world, there is no looking back and you can either join it happily or get left behind and be dazed and confused
The world that we are living in today is fundamentally different than the world that existed just 200 years ago.
Here I am not talking about all of the modern mechanical differences that we are all very familiar with, but more so how people think and how their thought processes work.
Yes, were we today to go back in time just 200 years ago, we would be uncomfortable in that society.
Go back even further than that. Were we to go back 2,000 years, we would definitely be more uncomfortable than 200 years ago, but, in fact, many of the major factors that existed 200 years ago also existed 2,000 years ago and these major social customs/factors dramatically affected how people thought about life and how they looked at the world and they are fundamentally different than what you and I today believe or agree with as proper.
Now, let me say, I think that when you finish reading this short article, you are going to agree with me that our current society is vastly superior to what was taking place in human social life 200 years ago and especially so if we go back to the time of Christ.
A material culture context before a psychological cultural context

Before we can look at the social customs that dramatically affected how people thought about life, we also need to consider some of the physical, mechanical material culture which was very different in ancient times compared to today.
I think we all may recognize that this is really how things were, but I think it is good to contextualize it a bit. We have to admit that a number of the subjects that I am going to address are not really a part of daily conversations.
Today, we live in the most advanced technological period of human history. We all recognize this. But we may not understand why we did not advance as much as we have in the last 200 years as we did up until 200 years ago. There are several reasons for this, but we are really going to focus in on one major point in this essay.
Let's look at a specific example of this.
One thing about human beings that are living today (compared to people who lived in ancient times) is that we are all the same beings physically. We all need to eat, drink, sleep, grow, reproduce and later on die and then a new generation comes along.
However, people who lived in ancient times, though they were the same as us, they did not advance technologically as fast as we have in the last two hundred years.
For example, there is one invention, which appears to have been invented in India in the second century BC, which reached China shortly thereafter, but whose importance really did not become seriously relevant until the 8th century AD.
Evidence of this invention is known through archaeology and through bas reliefs or on coins found from Egypt to Rome and other places, but as I said, from the time it was first invented until it really came into its own, was 1,000 years.
This invention in fact is quite a simple thing. Hardly complex, but it is a good indicatorial type of invention which shows how slow human beings up until the last 200-300 years were to develop new ideas.
The invention in question is the stirrup on a saddle.
One can study out the history of this very simple invention and learn that it was really put into use by a man named Charles Martel, who was a political and military leader of the Franks, who later became the French (some of my relatives in fact as I know my own forefathers came from France to the USA in the 17th century being practicing Hugenot Protestants.)
This man was the one who connected this device and its usefulness to military engagements (though there is some debate on this) and the decisive battle of Potier was due to this invention.
According to the Encyclopedia Britannica, they say that the invention of the stirrup was the second most important invention in the history of warfare in the history of the world. (Gunpowder, which came from China, was number one!)
This invention was not known in Moses' time. It was not known in King David's time.
It was not known or used neither in Alexander the Great's time nor in Roman times. But it is one of the simplest things!
Whatever we can say about this quite seemingly simple invention, it clearly was not widely used before about 500 AD.
Now this invention has been called by some scholars a major turning point in European history similar to the printing press or similar inventions and that may be true, but what I want to home in on is the fact that these people, who had been riding horses for thousands of years, never seem to put two and two together and to create this thing at a much earlier time.
Now why is this? Why did they not think about it?
Another factor – Limited land transportation in ancient times
When we look at the ancient world, it is interesting that land transportation was in fact quite limited. Certainly the Romans are famous for building roads, but overall transport over those roads was quite limited.
Why is this?
Even in the later part of the book of Genesis we see chariots mentioned, but isn't it interesting that it is normally royalty who are using them and who could afford them
Chariots and wagons were at this time very expensive to operate.
There were also by the way some majors differences between ancient chariots and those used in Ben Hur by Charlton Heston.
It is a fact of history that in ancient times, the effective range of a chariot was no more than 100 miles and the chariot would then have to be totally refurbished and have to have its rolling stock replaced.
Why is this?
Simple. The principles of lubrication using oil products and grease were wholly unknown until modern times. Olive oil (which was a food product) was used a little bit, but they did not have the knowledge even in Roman times to keep these wheels and running stocks properly lubricated.
This is why it was normally only the wealthy that had these types of machines. Everyday people could not afford to operate such a machine and continually have to replace its running gear.
It was not really possible in ancient times to take a wagon from Cairo to Jerusalem. The machine itself would wear out and break down during the journey due to lack of lubrication.
Can you imagine trying to transport goods overland in these periods? Very hard. By sea, it was possible and sea trade was widely known, but moving goods overland was much harder than has been the case in the last 200 years.
The point: There was not so much physical travel over land in ancient times like we know of today.
Why didn't they think of these things?
Think of a modern example. The Western part of the USA was conquered very quickly. Why? Because our forefathers had wagons that could move thousands of miles and they had grease for lubrication!
Those same wagons could travel from Missouri to California in one go. Not so in ancient times.
Now why is this? Why was it that people just did not get in their minds to invent new things?
We can look at another example. Steam engines.
Steam engines were not put into major use until the Industrial Revolution, though the main concepts behind steam power were know 2,000 years ago, but they were not considered practical to use for power generation or moving things.
What did they use them for? Toys!
Look at another example here in Israel.
I live in modern day Jerusalem, where the ancient King Solomon, the wisest man who ever lived, also lived. We know from the Bible and from history that it was quite common for people, especially the wealthy to move down to the desert areas of Jericho and other desert places in the winter months because it was so much warmer there. Those of us who have lived in or visited Las Vegas or Palm Springs or even Arizona in the winter know what I am talking about.
Now, Jerusalem is located about 2,500 feet above sea level and Jericho (or the Dead Sea region) is located about 1,300 feet below sea level.
In fact, to get from Jerusalem to the Dead Sea, anyone who has ever done it knows, it is a steep decline down.
Now, when I was a kid, my father used to take tours around these areas and he always used to comment that it amazed him that King Solomon, in all of his wisdom, apparently never even considered the idea of building a type of train to go from Jerusalem down to Jericho or even Masada, where King Herod used to go.
King Solomon clearly had the know how to do this, but in fact, he never even considered it!
All he would have had to have done is to forge metal and make a small railroad with a small car with a brake and he could have reached Jericho and been there in 30-40 minutes.
Now, 200 years ago in America, we used to have horses pulling barges along the Erie Canal. But seemingly King Solomon, in all of his wisdom, never even thought of these kinds of things.
Not only did King Solomon not think of such a thing, neither did Nebuchadnezzar, Alexander the Great, Caesar, or any of the great thinkers or builders in ancient times.
Now it has amazed scholars and historians looking back at these periods when there were amazing inventions and achievements, but in fact, many of the simplest of inventions were not even considered and if they were, we have no evidence of them.
Now what was the main reason for this lack of progress? Why did people never get any of these things going? What was holding back social and technological development?
You may be surprised to learn what it was, but it has been widely studied in ancient history and the main reason for this was the use of human beings as bond servants, that is, the practice of slavery!
The impact of slavery on socio-technical culture in ancient times
We who study the Bible know about slavery. It is commonplace in the Old or New Testaments. In ancient times, people could make themselves slaves for a certain time period or longer. One can study that matter on their own more carefully.
Now, it is clear though that in all of the countries of the Middle East, ancient Israel used slavery less than other surrounding countries.
However, often during times of war, if one people were captured, often they would be made the slaves of the winning party.
Having large amounts of slave populations in ancient times was so common. Even in the later times of the Roman Empire, it has been said that no fewer than 50% of the people were slaves.
There were two types of people in those days, who were not slaves: Aristocrats and free people.
The aristocrats were rich people and they used slaves in a huge way and the free people also often catered to these people to provide them services.
But as far as banding together and creating big manufacturing concerns, these types of things were non-existent. You also did not have big shipping programs offering inland transport so much. Yes, you did have the spice routes and so on, but these were smaller isolated issues. The ancient Syrians did engage in some clothing manufacture, but this was not done wholesale throughout, for example, the Roman Empire.
The impact of slavery on ancient times affected ingenuity and creativity
What history shows is that people in the Roman Empire were not encouraged to cooperate and join together to do things so much. This idea came much later in history. People had a tendency to keep to themselves much more than we do today.
Look even at the illustration in King Solomon's time of everyone being "under their vine and fig tree"?
The point is, if you do not have lots of travel, no big movement of commodity goods, no democratic type thinking, it is fine to be under your vine and fig tree and for your neighbor to also be in the same condition, but what you find in these types of circumstances is that everyone is fine and happy generally speaking, but they are fine and happy eating grapes and figs! There is no real huge development of society!
Now, the point here is the following, this can all be different if you get people cooperating together and make them free! With freedom comes responsibility to take care of yourself and your own. It also leads to innovation because people now, who were say freedmen or women in the Roman Empire, now were forced to depend on themselves and not their masters for their livelihoods.
They were forced to think a bit more about things, about ways to survive and prosper.
Now, getting out from underneath the yoke of slavery for some was no doubt traumatic, but what happened? It forced them out to be independent and on their own and they started to think more about their own livelihoods and how to do things better, faster, smarter, to make money and thrive.
So what happened?
We see in the aftermath of the Roman Empire, Europe suffered some setbacks due to plagues and so on, but it was not too long until the Vikings and others and the later Columbus discovered the New World. People then began to travel and be forced to innovate and develop. Sailing and shipping became much bigger.
Then, when so many people left Europe, even new development began to take place in Europe itself and then coal was discovered and then the Industrial Revolution started (where lubrication began) which was the beginning of our society today.
All of this happened in many ways due to the rise of freedom of the individual and it really was culminated in our modern society with the end of slavery as we know it.
We will never look back to the old world and slavery no matter what.
None of this would have been possible without ingenuity
What happened when humanity started to see the need for new inventions and new thinking, development began to happen in a big way.
Of course, one of the greatest curses to have ever happened to mankind was slavery.
It was there in the biblical period and the seeds for getting rid of it were also there.
Paul told people who were Christians and slaves that if they had a chance to get their freedom to take it, but he never advocated the overthrow of slavery. (There are reasons for this which I am not going to address in this article.) He told people to try to get their freedom if they could get it. ( I Corinthians 7:21)
We have to understand that the seeds of freedom are found in the New Testament, but the background of the society at that time was one of slavery. St. Paul was called to preach the Gospel at that time. Slavery as a system needed a little bit more time to end, but the seeds to ending it were planted in the New Testament period.
Now, I think it is clear that we today live in an entirely different age philosophically. We would not even think for a moment about returning to slavery. We live in societies of innovation and such things are moving at light speed.
Now, in the Biblical period, in the old way of looking at things, slavery was allowed, but the seeds for bringing us to where we are in our societies today, where slavery is looked on as evil and wrong, were planted in the New Testament and represent something new and good.
The freedom in Christ
Now, when it comes to the seeds of our development and our freedom today, we can thank Jesus Christ and his inspiration of St. Paul for paving the way toward freedom and development. Note what he said: "There is neither Jew nor Greek, there is neither slave nor free, there is no male and female, for you are all one in Christ Jesus." (Galatians 3:28 ESV)
This is staggering when this was written by Paul in the cultural context at that time. For him to say that at that time was earth shaking because it was not in evidence in society at that time.
(Note: I urge anyone to look at the important work of Professor Rodney Stark who demonstrates so clearly the state of women in the Roman Empire. It was abysmal.)
Now, once again in those days, the vast majority of people were bond slaves. They would have loved to have known about this.
In those times of the Roman Empire, the slave owners did not want the slaves thinking about anything new. They just wanted to keep them busy doing their work and making money for their masters.
Galatians 3:28 only works to its full potential in an environment where people themselves are free.
There is no male and female
Now, today, we are still fighting over this issue even today. Paul, of course, shares Christ's view which says there is no difference between men and women in the eyes of God.
But listen to many today who still say: Women are the weaker vessel and have to be supervised by their heads, the men in their lives. This needs to be reinterpreted correctly.
We are now just today getting to a more equal situation between men and women and there is still much work to be done.
Now, in talking about women, this post has been a follow on to a first post about Jesus meeting a woman at a well.
Now, we need to make a comparison here about the situation of women, not only in the overall societal culture, but within church culture.
What we find taking place today as I mentioned in my last post, is a real revolution in knowledge among women today.
Why? As I have shown in this paper, when you have people under slave oriented systems, you do not have freedom and you do not have innovation. You do not have innovation or free thinking and people will just defer to their "owners."
Religious leaders have in many ways unfortunately and in some cases unknowingly used the Bible to keep women in the same type of bondage that they experienced under the system of slavery.
Under those systems, women experienced a total disempowerment, were controlled by men, and were told that they were incapable of thinking, feeling or being.
Women were told by men that they had to defer to men for every decision, every thought and every action and to do anything else would be out of step with God.
The only thing is, this idea totally violates what Jesus Christ told St. Paul in Galatians 3:28.
We can see today that women are now, just like slaves have done the past, throwing permanently off the shackles of not physical slavery, but spiritual slavery and what is happening?
A whole new world is opening up where women are joining with men to create the world that God wanted in the first place.
Human slavery: "when one person completely controls another person, using violence or the threat of violence to maintain that control, exploits them economically, pays them nothing, and they cannot walk away." 
Sometimes we can feel so small and helpless in a world that has such little regard for human life. Here are some good resources for you and your family into being awareness to the issue and to consider practical steps for making a difference right where you are.
The Home Educating Family blog has a great article by Ann Hibbard outlining 4 ways to get your children involved and to educate others.
The Endit Movement is growing and you can get involved.
Indifference is NOT an option!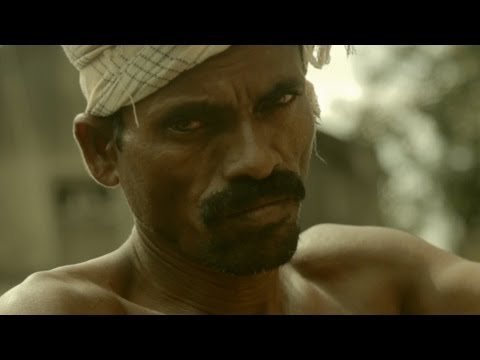 "Jesus is calling women to meet Him at a new well to drink the water of life and share it with others" 
(Introductory message of thanks to Elizabeth Henderson Esther. I was inspired to write this after reading her recent piece on A Deeper Story.)
When I was a small kid growing up in the World Wide Church of God, I can remember how women were treated in that denomination. My dad (Dr. Ernest L. Martin) used to talk about it often. He talked about men teaching that women we just there to be controlled and dominated by men, to keep the house clean, to prepare food, to change nappies and take care of kids and to make sure they kept the beds warm.
Men controlled everything women did. I will never forget my father talking about one prominent politician who came to him for counseling hoping to make a reconciliation with his wife who had left him. She became so fed up with his treatment of her that she had just had enough. The straw that broke the camels back for this wife was her husband's insistence on controlling her wardrobe. He forbade her from wearing trousers and forced her only to wear dresses.
Dad commented that if that politician had been such a tyrant (that he would not have allowed his wife to wear trousers), imagine how he treated her on more important matters. She felt powerless, controlled, disempowered, empty, cold and alone with someone who was supposed to be her prince charming. No wonder she left.
Women were treated quite badly in those days. This was the late 1960′s/early 1970′s.
At this time in my life, I was spending my summers as a small boy in Israel where my father was responsible for a group of students who were coming to work on a large archaeological excavation in Jerusalem during the summer months.
From 1969 – 1973, my father lead five groups that saw over 450 students come to Israel to work on that excavation. In addition, to working on the dig, my father would take the students around Israel to see the Holy Places we've all read about in the Bible.
Now to be clear, most of the places that even today people come to see in the Holy Land are not the real thing. I mean there is so much false tradition associated with places where Jesus did this or Paul did that.
In the middle of all this tradition, though, there is one place which stands out in my memory, a true place whose identify is singular, holy and perfect. It is almost unspoiled and the message that still speaks from this place continues also to be singular, holy and perfect.
Something very special happened at this site. It is a story about Jesus meeting a woman at a well. Here is the story, which you all know very well.
And he had to pass through Samaria. So he came to a town of Samaria called Sychar, near the field that Jacob had given to his son Joseph. Jacob's well was there; so Jesus, wearied as he was from his journey, was sitting beside the well. It was about the sixth hour.
A woman from Samaria came to draw water. Jesus said to her, "Give me a drink." (For his disciples had gone away into the city to buy food.) The Samaritan woman said to him, "How is it that you, a Jew, ask for a drink from me, a woman of Samaria?" (For Jews have no dealings with Samaritans.) Jesus answered her, "If you knew the gift of God, and who it is that is saying to you, 'Give me a drink,' you would have asked him, and he would have given you living water." The woman said to him, "Sir, you have nothing to draw water with, and the well is deep. Where do you get that living water? Are you greater than our father Jacob? He gave us the well and drank from it himself, as did his sons and his livestock." Jesus said to her, "Everyone who drinks of this water will be thirsty again, but whoever drinks of the water that I will give him will never be thirsty again. The water that I will give him will become in him a spring of water welling up to eternal life." The woman said to him, "Sir, give me this water, so that I will not be thirsty or have to come here to draw water."
Jesus said to her, "Go, call your husband, and come here." The woman answered him, "I have no husband." Jesus said to her, "You are right in saying, 'I have no husband'; for you have had five husbands, and the one you now have is not your husband. What you have said is true." The woman said to him, "Sir, I perceive that you are a prophet. Our fathers worshiped on this mountain, but you say that in Jerusalem is the place where people ought to worship." Jesus said to her, "Woman, believe me, the hour is coming when neither on this mountain nor in Jerusalem will you worship the Father. You worship what you do not know; we worship what we know, for salvation is from the Jews. But the hour is coming, and is now here, when the true worshipers will worship the Father in spirit and truth, for the Father is seeking such people to worship him. God is spirit, and those who worship him must worship in spirit and truth." The woman said to him, "I know that Messiah is coming (he who is called Christ). When he comes, he will tell us all things." Jesus said to her, "I who speak to you am he."
Just then his disciples came back. They marveled that he was talking with a woman, but no one said, "What do you seek?" or, "Why are you talking with her?" So the woman left her water jar and went away into town and said to the people, "Come, see a man who told me all that I ever did. Can this be the Christ?" They went out of the town and were coming to him.
Meanwhile the disciples were urging him, saying, "Rabbi, eat." But he said to them, "I have food to eat that you do not know about." So the disciples said to one another, "Has anyone brought him something to eat?" Jesus said to them, "My food is to do the will of him who sent me and to accomplish his work. Do you not say, 'There are yet four months, then comes the harvest'? Look, I tell you, lift up your eyes, and see that the fields are white for harvest. Already the one who reaps is receiving wages and gathering fruit for eternal life, so that sower and reaper may rejoice together. For here the saying holds true, 'One sows and another reaps.' I sent you to reap that for which you did not labor. Others have labored, and you have entered into their labor."
Many Samaritans from that town believed in him because of the woman's testimony, "He told me all that I ever did." So when the Samaritans came to him, they asked him to stay with them, and he stayed there two days. And many more believed because of his word. They said to the woman, "It is no longer because of what you said that we believe, for we have heard for ourselves, and we know that this is indeed the Savior of the world." (John 4:4-42, ESV)
Now, I can tell you a fact. This story is real. Jesus went to this well and spoke to this woman. I know it is true because I have been to the well myself at least six times. The last time I was there was about ten years ago.
However, while this place still echoes the truth of God by its ancient witness of the truth (because ancient wells and water sources do not move around), there is something more important in this story and it is a message for today.
(Several years ago, I wrote a post titled: "We are living in an age of discovery." In that post, I showed that today, the world is changing so dramatically due to new information. This post needs to be brought up-to-date, but at the very end of the post, I identified some winners and losers based on the new paradigm we are now in today.  I said that women and children, were definitely in the winners column. As for those on the losing end, you can read the post.)
But getting back to the story of the Jacob's Well in the Gospel of John, we find an amazing story of our Lord reaching out to a woman and using her as a tool for sharing His message.  He engaged with this woman after sending His disciples to go grocery shopping.
This ancient story is now being replicated all over the world through the spirit of God, because now, a new well of the Spirit of God has been opened by the Lord Himself and He is calling his daughters to come and drink of the living water and to take His message out and change the world.
What we find today, is a revolution in knowledge and an amazing freedom in Christ which women in particular are now experiencing all over the world.
Forty years ago, what is being experienced today was only possible in our dreams, but now, women are throwing off the shackles of organized religion and are engaging with Christ and His Message in ways which just a few years ago were not possible.
Women are starting to think, feel and communicate with the Spirit in a way that allows them to follow their motherly instincts and not being told how to think about their feelings and what to think about God.
The results of this move of the Spirit we see all around through the powerful written testimonies, books, videos, etc done by women and we are starting to see women experiencing a new found freedom in Christ.
Make no mistake about it, just as Jesus met this woman at the well, He is speaking to women all over this world and telling them:
"Woman, believe me, the hour is coming when neither on this mountain nor in Jerusalem will you worship the Father. You worship what you do not know; we worship what we know, for salvation is from the Jews. But the hour is coming, and is now here, when the true worshipers will worship the Father in spirit and truth, for the Father is seeking such people to worship him"
For so long, Christian women have been told by male pastors how to think, believe, feel and engage with the Spirit of God. They have been told that they can only approach God through their husbands or through mediators such as ministers making them feel like second class citizens in the kingdom of God.
But thankfully, now with the democratization of knowledge and the empowerment of women and them throwing off the shackles of organized religion, freedom of thought has spawned a new type of religous thinking in which women engage God on their terms.
In conclusion, I urge you think carefully about this story in John 4 as men, because there is a warning given by Christ Jesus if we are willing to listen to it. It is found in the following verse:
Just then his disciples came back. They marveled that he was talking with a woman, but no one said, "What do you seek?" or, "Why are you talking with her?"
This text is a warning for us men. Today, Jesus is speaking to His daughters and they are out doing His work. Let us follow the wise example of the disciples, who when they saw what the Lord was doing they kept their mouths shut and got out of the way and let the Lord do His work through his daughter, this lovely Samaritan lady.
We all can see the result of the work the Lord did through this wonderful sister.
We men need to get out of the way because He has work to do and just as He has and will use men, He also has a special place in His heart for ministry for His daughters as well.
This post was shared by my friend, Samuel Martin. Look for more thoughts from him, especially on the topic of gentle parenting, on his blog.
The most delicious bread recipe ever! Perfect to make on a cozy winter's day!!!
Early American Bread
¾ cup yellow corn meal
½ cup brown sugar
1 ½ TBS. salt
1/3 cup oil
1 ½ cup whole wheat flour
¾ cup rye flour
3 cups boiling water
 3 TBS. active dry yeast
1 tsp. sugar
¾ cup warm water
6 cups white flour
Place first six ingredients in mixer bowl, cover with boiling water and mix well.  Allow to cool to room temperature. In 4 cup bowl, mix warm water, yeast, and sugar. Set aside to proof, about 10 minutes. When it becomes foamy and bubbly, mix in with cooled mixture. Add in 6 cups of white flour, mixing in one cup at a time. Knead for 8-10 minutes in mixer with dough hook or by hand until elastic and smooth. Place dough in greased bowl, turning once to grease top. Cover and place in warm place to rise for 1 hour or until doubled in size.  Punch down and divide into three sections. Cover and allow to sit for 10 minutes.  Shape into three loaves and place in greased bread pans to rise for 35 minutes. Bake in preheated 350 degrees for 40 minutes. Remove from pans and brush tops with butter. Enjoy!
On January 23, 1849, Elizabeth Blackwell graduated first in her class, becoming the first female doctor in the United States. Her decision to become a physician was cinched when she heard of women performing abortions. Referring to an article in the New York Herald about the notorious abortion provider Madame Restelle, Elizabeth wrote in her diary:
"The gross perversion and destruction of motherhood by the abortionist filled me with indignation, and awakened active antagonism. That the honorable term 'female physician' should be exclusively applied to those women who carried on this shocking trade seemed to me a horror. It was an utter degradation of what might and should become a noble position for women." ~ from
Feminists for Life
Moms and Dads initially make the decision to homeschool their children based on a variety of reasons or philosophies.  Sometimes it is based on the desire to offer a biblical worldview to our children.  Other times parents recognize the dangers of the public school system and want to protect their children.  Often, meeting a homeschooled young man or woman is the inspiration for making the choice to educate your own children at home.  But whatever the reason or reasons might be, there are well over a million homeschooled children in the US and that number is growing each year.  From 1999 to 2003 alone there was a 29% increase in the number of children educated at home.  Many of us have found that teaching and training children in the comfort, safety, and convenience of our own homes has gone beyond an educational choice to a lifestyle choice that is now a very normal and natural part of our lives.
But along the way on this journey called homeschooling, many of us have also discovered that, once we brought our children home and invested our time and energy in their lives, we also looked around to see that the home is the logical, natural place for many things other than learning.  We have realized that, under one roof, we can make our homes the center of many other necessary activities and ministries that otherwise would be done elsewhere.
One of the most natural and beneficial uses of the homeschooling family's home is as a center for caring for elderly family members.
Our adventure into taking care of elderly parents began when we made the choice nearly four decades ago, to live near my parents.  We moved back to the United States from Germany, where we had lived for almost four years. We really believed that it was important for our children to grow up near grandparents.  We have never regretted that decision and our children have so many fond memories of time spent with my folks.
Nearly 25 years ago, my father, who was in his late 60's at the time, suffered a stroke that left him unable to walk well and he was forced to quit working full time.  Shortly after that, my dad's mother came to live with them and my mother became a care giver for both my dad and grandma.  Though I knew there were some stresses involved, my mom didn't tell us how her own health was being affected.  Not long after my grandma fell and broke her hip and needed to go to a nursing home, my mom also had a massive stroke, which, miraculously, though it did significant damage to her brain, left her able to do nearly everything but drive.  They lived in the country at the time and because they were now homebound, we became responsible to take them to doctor's appointments and grocery shopping.  Though we were always willing to help, there was a sense that they desired to be independent and not tell us what they really needed.
We did not yet have a child with a driver's license, though we had three teens, two toddlers, and I was pregnant.  Combined with my parents' unwillingness to consider moving into town, our lives took on a new dimension that was very challenging on some days.
Looking back, I am amazed at how much was going on with my parents that we didn't realize.  Clay and I had never been in a situation like this.  We had little understanding of the needs of stroke patients, though we kept in good contact with the doctors when possible. We were naïve about so many things, including the affects of their various medications, the financial pressure of paying for supplementary health insurance, the many repairs needed in their home and the lack of ability my father had to keep up with the very basic needs they had.  They did not communicate these things to us and when Clay would ask, he was always assured that they were doing fine.  Whether it was a matter of not wanting to bother an already busy family or wanting to maintain their autonomy, we will never know.  But we can reflect on those times and see that we might have been able to prevent some of what was to come had we known all that was going on.
Before my mom had her stroke, it was obvious that she was having some health issues.  Since our daughter was teaching piano lessons at home and had more than 40 students coming in and out of the house every week, we decided that only our two oldest sons, in their mid-teens at the time, would take turns staying with my parents for a week at a time.  On Sunday evening we would take one of the boys, loaded down with schoolwork for that coming week, to their home and we also made sure there was food that our sons could help prepare.
I believe that that time was a tremendous blessing to both my parents and our sons.  My dad loved to garden but was unable to do much but sit in his lawn chair with a hoe.  Sam and Clayton would take turns weeding, planting, and watering as my dad watched.  During those times, they had good conversations and my dad was so happy to have them with him.  I really believe it brought him great comfort.
One week when Sam was with them, my mom was talking on the phone to her sister when she slumped over in the chair.  Sam called 911 and they came and wanted to take her to the hospital but she refused to go.  All our insistance went unheeded and Sam continued to help the rest of that day.  But in the evening, while walking across the kitchen and eating an orange, she, again, collapsed.  This time Sam needed to remove the fruit from her mouth as she began to choke. Again he called 911 and they took her to the hospital.  After several days and many tests, the doctors determined that her stroke had left her with no peripheral vision in either eye which meant, among other things, that she would not be able to drive.
A few weeks later, we all could see much improvement in both of my parents.  I now think that my mom was having symptoms that she hid from all of us and they were causing her so much distress because she didn't know what they were.  Once she had the stroke, of course, those symptoms went away and she was much more interested in resuming a normal life so Sam and Clayton were able to be home most of the time with us talking to my parents on the phone every day and stopping in several times each week.
Then, in December of 1993, over the Christmas holidays, each of the older children took turns staying with my folks because the weather had turned exceptionally cold and we didn't want them trying to walk to the mailbox, as my mom had already done that and fallen on the ice right before Christmas. Our daughter was with them one Saturday close to New Years, when she noticed that my dad was saying things that made no sense and the words were all mixed up in his sentences.  Immediately she called us and Clay drove to their house and decided that he thought my dad was having another stroke.  He and the older boys put him in the van and drove the 10 miles to the hospital.  He was admitted and his doctor said that, yes, he was having a stroke.  At that time, the medications they now use to slow down or prevent a further stroke were not available and they told us that perhaps a stroke was working its way through his system.  He remained in the hospital for several days and during that time he lost more use of his body.  The January temperatures had dipped to 20 or so below zero so we brought my mom to our house, which was only a few blocks from the hospital, so she could spend time with my dad every day.
It was a bittersweet time for them.  They were about to celebrate their 51st anniversary and since my dad had trouble reading with understanding, my mom spent hours reading to him, leading their family devotions, which had always been what my dad did.  One day she insisted that I drive to their house and get the mail so my dad would have his seed catalogs to look at since he had already drawn a small sketch of his garden plans on the back of an envelope in his hospital room.
We took turns visiting my dad and taking the younger boys in to see him.  When Clay and I would talk with him, he seemed distant and not really wanting to visit.  He would look at the television program his roommate was watching, staring with sad eyes and an expression I had never seen before.  It was obvious that he had lost all bowel and bladder control and it was doubtful that he would walk again.  I think he never got past those realities and didn't really want to live if it meant being so dependent on anyone else.
Clay and I talked with his doctor and suggested that we would like to make arrangements for my parents to move into a small apartment near us where we could be with them several times each day, take them meals, and help in any way that we could.  Our doctor was wonderfully patient and said he knew that our family could probably do all we needed to do to help my dad but that he doubted, even with our help, that my mom could take care of my dad properly.  We told him that we wanted to try and he said he was willing to help us try it if that was our wish.
In the early hours of the morning a few days later, the hospital called to tell us that my dad had passed away. We didn't realize it at the time, but that was to begin a long journey for our family of taking care of elderly parents.  We were novices when my dad first became ill, but we have learned many things since that time.  I so wished we had had someone to come alongside us and help us understand the many things we needed to know about taking care of older family members.  However, as with everything involved in our lives as homeschoolers, God has graciously given us all we need when we have needed it.
We soon realized that my mom would never be able to go back to her own home.  Clay and I went through the house, evaluating everything from the furnace that was broken down to the finances, which needed much assistance.  We contacted an attorney and prepared to make plans for my mom, who was emotionally unable to communicate to us anything at all that she might want to do. During those first few months, I believe her being in our home was what kept her going.  Our youngest child was almost 3 and spent most of his days playing in her room, asking her to read to him, delighting her with his little boy antics.  The constant hubbub of all those piano students coming in and out, the lively discussions around the dinner table, and the experiences we began to share ministered to my mom in many ways.
My mom and I are wired very differently. I am gregarious and love meeting people and making new friends.  My mom was the middle child of 9 children and relished quiet time alone.  Even all the years my parents were married, I cannot name one other couple they ever did any socializing with.  My dad was my mom's best friend and only confidant.  So we had some adjustments to make and learned to accommodate each other.
The next summer, Clayton, Sam, and Clay spent weeks painting and repairing my mom's home in preparation for it to be sold.  We had initially thought that she would like to live in her own apartment but soon realized that she was unable to do many simple tasks for herself and that being in a family was going to be the best for her. She remained in our home for nearly 20 years until she suffered a heart attack, at almost 91, and passed away a few days later.
Over the next few years, both of Clay's parents also became ill and we spent time driving back and forth to Michigan.  Clay's dad suffered a series of illnesses and then his mom became sick, too.  When she passed away, we encouraged his dad to move near us but he really wanted to stay near where he had spent all of his life, so he moved to a one-story home near Clay's sister.  Within a few years, he, too experienced many health problems, eventually passing away.
Looking back over these years where the care of elderly parents has been a very real part of our lives, I see many things the Lord has taught us, many things that we never understood about the aging and dying process, many things that have helped us to focus on what is really important in the life of our family.
Homeschooling mom July Wiley wrote a poignant essay about taking care of her aging father for 14 years while homeschooling her children.  She says that the natural progression of nursing her infants and not placing them in day care led to her decision to educate them at home.  She says that both of these choices then brought her to the place where bringing her Alzheimer's inflicted father into her home seemed like the only thing to do. She says that they didn't "outsource life." She went on to tell how her dad lived with them for 14 years and took an active part in homeschooling her children, and in his final years, aging and illness became part of the homeschooling curriculum.  I can echo these thoughts; bringing my mom into our home brought a richness to our homeschooling we never could have imagined!
I would like to encourage you, as homeschooling families, if you haven't already, to begin thinking about how you might want to incorporate your aging parents into your own home in the coming years.  When we reflect about how unprepared we were to do so, I often think about the great things we have learned and I would like to share a few of them:
You may look at the task in front of you and say "Oh, I could never do that."  Be assured that God is faithful and will provide all that you need to minister to elderly family members in their time of need.  He alone will give you the strength and His grace to accomplish what needs to be done.  Remember his promise in 2 Corinthians 12:9 that:
"My grace is sufficient for you, for my power is made perfect in weakness." Therefore I will boast all the more gladly about my weaknesses, so that Christ's power may rest on me."  I know that there are those reading thiswho may have experienced terrible, painful hurts at the hands of parents.  Perhaps much healing needs to occur before bringing a parent into your home is even possible.  Maybe there are very genuine reasons why it could never be possible, such as a parent who sexually molested children or had an addiction that would make it a danger to your own family.  These are very real concerns and you should never bring someone into your home who would put your own children at risk.Family members ministering to an aging parent is God's best design for taking care of our oldest members of the body of Christ.  How we care for our weakest and most vulnerable members of the body and of family are a reflection of what we really believe about God's creation of us in his own image.  Ps 68:6  confirms this when it says "God sets the lonely in families."  How many elderly people end their lives by never seeing their children or grandchildren?  When you think of all the years parents care for their children, it is sad to think that those same parents could be cast aside by the cares of this world and the busyness of life.
If you do bring a parent to live with you, you must learn all you can about the medical needs of an elderly person.  This was all a very new experience for me and challenging in many ways because I am the first to tell you that I am not a medical sort of person.  I have never done very well with scraped knees or knocked out teeth.  After one especially difficult time when my mom accidentally took 4 times the dosage of her medication, I realized that she wasn't paying enough attention to what was going on, as I had assumed that she was.  So I picked up a copy of a book called The Caregiver's Guide ~ Helping Elderly Relatives Cope with Health and Safety Problems by Caroline Rob, who is a registered nurse.  Though out of print, you can still find used copies and it is an invaluable resource for anyone who has aging parents.
Probably the best part of having my mom in our home with us  was the asset she was to us in homeschooling.  When the boys were younger, she spent hours listening to them read, overseeing their craft and are projects, and reading books out loud to them.  She loved poetry and introduced them to many of her favorites.  As the boys entered the high school years, she joined us for history studies and had many things to add to our discussions as we studied things that happened in her life time.  In later years, as she had more memory issues, her doctor told me that he believed the single reason she had done so well after her stroke was that we included her in the life of our family and kept her mind alert with homeschooling activities.
All of us learned how to minister to each other in new ways as a result of having my mom in our home.  When she first came to live with us, our older boys offered to give her their room, which meant that they would move in with the three younger brothers.  We had two teenage boys sharing a space with 3 preschoolers and all the stress and pressure that that brought. But to this day my sons are very close and the older ones are using the many skills they learned as they parent their own children.
If we were to sit down and list all the areas of study we have done because of elderly parents and their needs, we would have many things to include: the study of various illnesses including heart disease, diabetes, kidney disease, cancer, COPD, affects of stroke and many others.  We have explored the nutritional needs of elderly people, the various physical therapies to do at home, the myriad of insurance knowledge that comes with it all.  We have discovered the use of all sorts of medications, their side effects and the pros and cons of using them. We have learned about home repair and bookkeeping and assorted financial skills.  This is just the list I came up with off the top of my head.  Mapping it out would create a unit study that could, and did last over two decades.
I would encourage you to consider today how you might prepare for taking care of your parents in the years to come.  Evaluate how that commitment can affect your own family.  And begin to explore the practical side of "honoring your father and your mother."  The Lord will richly bless you and your children and even your grandchildren as you do.