Monthly Archives:
October 2011
Many of my fondest memories of childhood include going to the old Baptist church in the small town where I was raised.  Sundays were spent snuggled in a pew between my mom and grandmother who offered me Wintergreen mints and fashioned Kleenex carnations from the pocket of her purse to contain my wiggles. My dad, who was a deacon, brought us to Wednesday evening prayer meeting and my grandma taught the adult Sunday school class for over 3 decades.  We packed out the building for week-long revival services every October and I experienced the truth of the Gospel, repenting of my sins and claiming the grace of Jesus alone for my salvation as a 10 year old.  I was baptized and married in that same church, beneath its grand old stained glass windows and years later I grieved the passing of the ones I loved the most in that same spot.
During my second year at one of our denomination's colleges, I witnessed the face of Christianity change forever: Roe vs. Wade became the law of the land.  Though I didn't know this at the time, the anti-life agenda was ushered in, in part, by the very denomination I had called my own and I was soon to see those church members who had taught me Bible truths as a small child consider themselves "pro-choice," embracing all sorts of aberrant teachings that would make past saints turn in their graves. Only a few years later, as a spiritually hungry young family with three preschoolers, we knew we could not raise our children in this church so we moved on.  It was a bittersweet time but the Lord was preparing us for an even greater spiritual journey: homeschooling.
It is no coincidence that Francis Schaeffer's monumental work, The Great Evangelical Disaster, was published just as modern home education approached its first tipping point in the mid eighties. Clearly defining the battle lines between secular humanism and Biblical Christianity, Shaeffer's work was prophetic. While calling out a generation that witnessed the slide into evangelical apostasy, Shaeffer managed to capture an eerily accurate picture of where future generations were headed. "Here is the great evangelical disaster," he wrote, "the failure of the evangelical world to stand for truth…the truth of all the Bible teaches, not only in religious matters but in the areas of science and history and morality." (1)
What Schaeffer didn't anticipate was one branch of the church that wanted no part of this disaster and would eventually become the bright spot for cultural revival: homeschooling families. While seminaries continued to send out graduates who were more interested in being relevant than faithful and denominations invested in high-tech buildings and elaborate strategies for growing the body of Christ, moms and dads opened their Bibles and school books, quietly teaching their own children and introducing them to a personal creator God who is intimately involved in all areas of life.
Now, nearly 30 years later, the state of many congregations has deteriorated even further and faithful homeschooling families who are committed to the authority of Scripture and raising their children to see the Bible as their standard of measure, often find themselves in a precarious position. Surveying the evangelical landscape, they ask:
Where do we fit in?
Should we continue to support churches that have abandoned the Bible, including its teachings on the family? 
Should we join with other homeschooling families and plant a church?
Does our own church situation help us as we raise our children or does it hinder our efforts?
How do we avoid worldliness without being disobedient to the Great Commission?
How can we have more meaningful spiritual lives?
How do we prevent our children from becoming part of the current statistics that say only 10% of children raised in Christian homes maintain their faith when they grow up?
As we began to teach our own children, we soon recognized that the homeschooling lifestyle brings with it new priorities.  We saw the need to invest our time where it counted the most and that meant many of the traditional church "programs" had to be taken out of our schedule. Discipling young people and building solid, life-long mentoring relationships with them takes all your energy and your priorities become different than those of other families. We realized it might make more sense to spend five hours teaching Bible truths to our own children than it did using those same five hours to prepare a Sunday school lesson. We quickly learned that if we were going to have daily devotions as a family before Clay left for work in the mornings, we would have to forgo evening church activities.  And as all four of our aging parents began to have significant health problems, we knew our children would learn more valuable lessons caring for them than participating in any organized youth group.
It was at this juncture that we knew we had chosen a path that made other people uncomfortable and even irritated.  We were seen as not really participating in the life of the church because too often that was defined as being part of church programs. We had come to the place where true Christian education was happening in our home but church life was frustrating and often painful.
We have been members of traditional churches, participated in planting two family integrated fellowships, and eventually returned to the traditional church five years ago. We have been where many homeschooling families are today, asking these same questions and looking for answers.  Here are a few things we have learned along the way:
As Christians who are growing in our faith, we aren't looking to be entertained or for a congregation that will babysit us or our children. What we want is the challenge to have a deeper relationship with Christ and encouragement as we apply Scripture to our lives. We want our church to equip us for the work of the ministry, first to our families and then to others.
As we mature as believers in Jesus Christ, we realize the value of practicing spiritual disciplines like daily Bible reading, prayer, fellowship with other believers, sharing our faith with others, and using our spiritual gifts to build Christ's kingdom.  We also can look back over our spiritual journey and see how the Lord has worked in our lives by measuring our personal and family growth by the Bible's standard found in Galatians 5:22-23: "But the fruit of the Spirit is love, joy, peace, patience, kindness, goodness, faithfulness, gentleness, self-control;against such things there is no law." Through this process, frustrations with church life are inevitable and are even a good sign if we use them to honestly evaluate our own lives.
George Barna, who researches matters of faith and culture, says that, based on data from the past two decades, roughly two thirds of Christians today see the local church as their greatest source of spiritual growth but by the year 2025, half of the body of Christ will have rejected the traditional church and will be pursuing alternative ways to relate to God and pursue their faith. These are people who recognize that they are responsible for their own personal growth as believers and for ministry to others so they "stop going to church so they can be the Church."(2)
Even though they may still attend a church, homeschooling families could fit into this category.  They desire to hear solid Biblical preaching, participate in vibrant, God-honoring worship where the music, no matter what the style, reflects sound theology, and to be involved in the lives of others who share these convictions. They also believe it is important to serve others within the body of Christ alongside their own children.
In looking for a church home, it is tempting to find refuge in congregations that affirm our choice to homeschool. But, as appealing as the family integrated church movement might be, it is wrought with as many if not more dangers than being in a traditional church.
In frustration with program-driven churches, the past ten years have seen a rise in the family integrated church movement.  Wanting to avoid the age-segregation and often downright waste of time of many youth ministries, homeschooling families began trickling out of their traditional churches and joining with others to form small congregations with like-minded believers. Currently there are several thousand churches that consciously identify themselves as family integrated and those numbers are growing.
The attraction to family-centered churches is understandable, especially for those who feel beaten down by their past religious experiences. Those who gravitate toward them are typically very serious about discipling their own children and family worship lead by fathers is the expected norm for every household. Most members have already wrestled with the concept of having a Biblical worldview and have come to have the proper understanding of issues like abortion and homosexuality; there is rarely a threat that theological liberalism will take over or that the excesses of the emergent church will influence the congregation. Fellowship between families is encouraged and hospitality is regularly practiced. Children are welcomed in all aspects of church life, including worship, where their participation isn't considered to be unusual or a distraction to adults.
However, there are some very real dangers about this movement that should be considered. Isolation becomes the standard as very few of these churches have any families who are not homeschoolers and public school or Christian school families are not welcomed unless they are willing to be "brought along" in their thinking about education, meaning they should be working toward the goal of homeschooling. Though age-integration is promoted in these churches, rarely are there retirement age, elderly, or single adults unless they are part of a particular family.  If the church sponsors evangelism or missions efforts, families are rarely involved other than by their financial support.
Too often, the Gospel within the FIC church is family reformation through homeschooling and lifestyle changes for the father's glory rather than the work of the Holy Spirit to transform individual lives for the glory of our Heavenly Father. The Biblical doctrine of the priesthood of the believer is ignored and replaced with a heavy-handed authority structure both within the home and the church that resembles little of what the New Testament church is to be. Often the established paradigm leaves no room for personal convictions of individual families in the areas of courtship, dating, college, etc. and many young adults are forced to conform to ideals they don't believe for fear of being labeled "rebellious."  Rather than teaching the absolutes of the Word of God, trusting that the Holy Spirit will lead each one into righteousness, the church ends up nurturing a generation of young Pharisees who haven't been given the opportunity to embrace their own convictions regarding nonessentials of the faith.
Frequently those leading the church have little to no theological training resulting, in eisegesis(3) rather than exegesis, which leaves the doors open for all sorts of strange and new interpretations and applications of Scripture.  The result is a long list of requirements for "biblical family life" that often results in an "us against them" mentality and the temptation for families to compare themselves among themselves, which Scripture warns is not wise. (2 Corinthians 10:12)  This also leads to ignoring the amazing gifts and talents among individual members of the family…sons and daughters, mothers and fathers… that God has so uniquely designed to function together for His glory!
The whole body of Christ needs homeschooling families and we need the whole body of Christ!
Author and apologist, Phillip E. Johnson, once remarked "When pressed in interviews to name my heroes, I have spontaneously responded that they are homeschooling mothers! To me, the heroic mothers who nurture the next generation of faithful Christians are among the leaders of the church."  I heartily agree!  Homeschooling moms are typically tremendous examples of godly womanhood and a picture of devotion to building Christian homes.  Homeschooling dads, through their commitment to wives and children, are some of the best examples of genuine Christian manhood in the church today.
I recently asked several pastors what their experiences with homeschooling families were like in their congregations and they confirmed what I had suspected: homeschoolers are among the most dedicated of their members.  They out distance other families in their willingness to serve others, and their children are more apt to weather any rough spots in their faith because their parents have been so greatly involved in their spiritual training. As we diligently apply the Word of God to all areas of life, we become an example that the whole body of Christ needs to see. There are so many families who are really struggling with even basic issues of faith and many desperately need help in building relationships within their marriages or with their children. Though we are certainly not perfect, as we depend completely on God's grace for raising our children, we can have a tremendous opportunity to encourage and serve others as they witness our own trials and triumphs.
We also need to be involved with aspects of the body of Christ that are not focused on homeschooling.  There are many godly older couples who have much to teach us about stages of life we have not yet experienced and their mentoring of us through empty nests, deaths of spouses, and other significant life changes is so valuable.  We need to hear the testimonies of those who are involved in vocations where secular humanism runs rampant, gleaning perspectives we will not experience in our homes. We need exposure to all ages and all backgrounds and cultures, whether from across town or across the world.  We need wisdom and edification from Scripture taught by doctrinally sound pastors and teachers. We need opportunities to participate in evangelism and to experience the joy of seeing new people come to Christ!  We need the whole church!
Jesus gives us these two great commandments: "You shall love the Lord your God with all your heart and with all your soul and with all your strength and with all your mind, and your neighbor as yourself." (Mark 30:31) When we focus on obedience to these, I believe the Lord will lead each homeschooling family into His service within the body of Christ as we prepare the next generation to truly be His church!
(1.)         The Great Evangelical Disaster, page 37.
(2)           George Barna, http://www.barna.org/barna-update/article/5-barna-update/170-a-faith-revolution-is-redefining-qchurchq-according-to-new-study?q=goals+priorities
(3)           "eisegesis:" ~ "an interpretation, especially of Scripture, that reflects the personal ideas or viewpoint of the interpreter; reading something into a text that isn't there."
This article originally appeared in the Home Educating Family Magazine, 2011, Issue Two.
Delicious orchard-fresh apples are caramelized in cider for your mouth-watering enjoyment!
It's apple season in the Midwest and cider flows abundantly!  These are two new recipes I have been saving to try this fall and boy is my family glad I did!
Cider Caramelized Apple Pound Cake
Cake:
2 cups apple cider
3 cups granulated sugar
3 sticks plus 2 tablespoons (13 ounces) unsalted butter, softened
1 ½ lbs. large apples (about 3)—peeled, cored and thinly sliced (I used Gala)
3 cups sifted cake flour or substitute
1 1/2 teaspoons cinnamon
1 teaspoon freshly grated nutmeg
1/2 teaspoon ground mace
1/2 teaspoon salt
1/4 teaspoon baking soda
2 teaspoons pure vanilla extract
6 large eggs
3/4 cup sour cream
Glaze:
4 tablespoons butter
1/2 cup packed dark brown sugar
1/2 cup heavy cream
1 cup powdered sugar
2 teaspoons pure vanilla extract
1/4 cup chopped pecans
In a large saucepan, boil the apple cider over high heat, stirring occasionally, until reduced to 1/2 cup, about 15 minutes. Add 1 cup of the granulated sugar and cook over moderately high heat until caramel forms, about 5 minutes. Turn off the heat and stir in 2 TBS. butter until melted. Add the apples and cook over moderately high heat, stirring occasionally until the apples are softened and have absorbed a lot of the syrup, about 8 minutes. Pour the apples into a heatproof bowl and allow to cool.
Preheat the oven to 350° and position a rack in the lower third. Butter and flour a 12-cup bundt pan. Sift the flour, cinnamon, nutmeg, mace, salt and baking soda together in a bowl. In mixer bowl, beat the remaining 3 sticks of butter until creamy. Add the remaining 2 cups of granulated sugar and the vanilla and beat at medium-high speed until light and fluffy, about 5 minutes. Add the eggs, 1 at a time, beating well between additions. Add the dry ingredients in 3 batches, alternating with the sour cream; beat just until combined, being careful not to over mix. Stir 1/2 cup of the batter into the apples, then stir the apple mixture into the remaining batter.
Pour the batter into the prepared bundt pan and smooth the top. Bake for about 1 hour and 10 minutes, or until the top is golden and cracked and a skewer inserted in the center comes out with a few moist crumbs attached. Transfer the cake to a rack and let cool for 20 minutes, then turn it out onto the rack to cool completely.
In a medium saucepan, melt the butter. Add the brown sugar and cook over moderate heat, stirring, until thick and smooth. Gradually stir in the heavy cream and bring to a boil. Cook over moderate heat, stirring occasionally, until thick and bubbling, 3 minutes. Let cool completely,  stir in the confectioners' sugar and vanilla.  Set the cake on a plate and drizzle the glaze all over it. Sprinkle with the pecans, cut into wedges and serve.
Cider Marinated Pork Chops
8-10 pork chops, cut 1 ¼ " thick
3 cups cider
1 cup olive oil 1/3 cup Dijon or dark brown mustard
1 TBS. minced garlic
½ cup honey
2 tsp. salt
Fresh ground black pepper
Place chops and all ingredients into heavy plastic zip lock bag, set in a bowl. Refrigerate 24 hours.  Heat more olive oil and more garlic in sauce pan and brown chops, discarding marinade.  When chops are browned on both sides, place in baking dish and roast at 350 degrees for about 45 minutes to an hour, depending on thickness of chops.  I like to roast acorn squash and assorted veggies alongside this dish in the oven and serve with crusty bread and a salad. For variety, add a tablespoon or two of herbs de provence along with the marinade.
Our family finally had a chance to see the blockbuster film Courageous last weekend and, as I have processed its message, I wanted to share some things that have come to mind this week.
One of the key principles for successful communicating, whether it be conveying a particular message by giving speeches, in music or on film, is to determine your target audience and then create your presentation specifically with them in mind.  The writers and producers of Courageous, the latest offering from Sherwood Pictures, are masters of this process and the result is another in their series of movies created specifically with Christian men in mind. Embracing the same agenda as their previous two films, Facing the Giants and Fireproof, Courageous seeks to challenge men to face up to their struggles and responsibilities, beginning with a personal relationship with Jesus Christ, repenting of sin, and then seeking to repair broken relationships with others.  It is a courageous message for all of us and one we must never grow weary of hearing and doing.
Unlike two other films this year that targeted Christian audiences, The Grace Card and Soul Surfer, Courageous escapes the temptation to offer a graceless "grace" or nebulous source of inner strength. Maintaining an appropriate balance between God's responsibility and man's, the film actually presents a solid, direct, uncompromising, and non contrived Gospel message.
Courageous, in scenes that are, perhaps, gratuitously charged with emotion at times, weaves together the lives of five men who live in a small town in Georgia, each of them wrestling with challenges any one of us might have. Through the tragedy one of them faces, each man is challenged to evaluate his own fatherhood and his own faith.
There were several things I really liked about Courageous. The first is that the stories portrayed true, organic relationships. Though the message of faithfulness to their families targets men, the value and sacrifice of moms is assumed and honored. The ending soliloquy, for example, rightly admonishes men that many moms have had to assume too much responsibility alone for their families for too long.  The sets, costumes, and even the actors were real and down to earth; from the first scene, I felt as though I was watching real people I actually knew rather than actors. I especially loved the homeschooling family and the fact that, though they faced economic hardships, it was never suggested that the mom should quit her job as a homeschooling mother and go to work to solve the problem. I also loved how these real men with real families admitted struggles in their faith, never once coming across in the extreme as either macho He-Men or whining wimps. These were not stereotypes; they were ordinary guys and brothers in Christ.
Central to the film is the resolution one of the characters drafted as a commitment he made to his family.  After sharing his new resolve with his friends, the others are also challenged and made the same promises. The story then takes us through each one's journey, for good or for bad.  Resisting the temptation to give us happy endings for each character, a common conclusion in most films for Christian audiences, we are left with the clear picture of God's grace and working in individual lives, even through His chastisement.
As important as the message of Courageous might be, there were a few things about it that troubled me.  The movie had continuous scenes of intense, life-threatening situations, several involving children.  Though the intent, I am sure, was to elicit feelings of protection in dads, so much of it was a bit much for this mama. (I had been warned ahead of time to bring lots of tissue so I was prepared!)  It was A LOT of drama crammed into 2 hours!
One of the story lines involved a couple seeking to protect their very young daughter from an unsuitable guy who had an interest in her. I loved the genuine and loving approach they took and especially appreciated the father's involvement in the situation. But, in spite of the organic and close, loving relationship that was portrayed, I was disappointed in his over-used and incorrect assumption that he could "protect his daughter's heart" if she agreed to allow him to do so. Combined with giving her a ring, the proverbial symbol of giving her heart to her dad, the very good notion of parents being involved in the romantic lives of their teens will be missed by those who will react to the movie's solution that has its roots in the heavy-handed authoritarian patriocentric movement.
Which brings me to the greatest concern I have about this movie…..
Since it is easy, based on past history, to readily dismiss anything promoted by Doug Phillips and Vision Forum, Phillips' over-the-top endorsement of this film will prevent many thinking Christians from enjoying it.  Phillips is now offering, all for the low, low price of $49.00, a Courageous movie packet for further study on what fatherhood ought to look like. Those of us familiar with Vision Forum's Tenets of Patriarchy know what that means in their code language; how Phillips teaches these things should be applied is a far cry from what the film Courageous is really promoting. In fact, I'll bet the Kendricks brothers who wrote and produced Courageous have no idea that it could easily be implied that they are part of a whacky agenda that includes abhorrent views on ectopic pregnancy, bringing down the public education system and getting all homeschooling families into a family integrated church!   These very creative men would do well to place a Texas-sized distance between themselves and Phillips before they become entangled to the point that their good agenda is destroyed.
I believe Christians are called to use their gifts in the arts to promote a Biblical worldview and, to that end, I think Sherwood Films is doing just that. Box office sales tell me that many folks are looking for alternatives to the mindless sludge that passes itself off as entertainment coming out of Hollywood.  I am looking to Sherwood and many other Indie film makers to give us that alternative.
In 1883, the Brooklyn Bridge was completed, allowing New York City residents of Brooklyn and Manhattan, for the first time, to cross the East River without going by boat or waiting to be ferried. The bridge was initially designed by John Roebling but, upon his death, the actual job of building the structure fell to his 32 year old son, Washington, a Civil War hero and graduate of Rensselaer Polytechnic Institute.
While supervising the building of the underwater caissons that support the massive towers of the bridge, the crucial part of the structure which he had designed himself, the younger Roebling was stricken with decompression sickness, what we now call the "bends," leaving him permanently disabled.
In order to see the project through to completion, his wife, Emily, who had no prior experience or training in civil engineering, purposed to learn all she could in order to finish the bridge.  She kept meticulous notes and a scrapbook full of every detail of the construction project. Tutored by her husband in advanced mathematics, physics and drafting, Emily walked to the job site daily on behalf of Washington to oversee the work, instructing and supervising the engineering team for over a decade as they built the bridge entirely by hand.
On the day the bridge opened, Roebling placed his wife in the seat of the first carriage to cross over the river, knowing the amazing structure could not have been completed were it not for her sacrifice. Historian David McCullough once noted, in writing of their project, that "nowhere in the history of great undertakings is there anything comparable."
Though, perhaps, the marriage of Washington and Emily Roebling is not what many would consider the most romantic of love stories, I believe it pictures for us one of the key aspects of a good marriage.  Scripture describes marriage as one man and one woman becoming one flesh. It does not mean that each will be exactly the same, but rather, it is the supernatural blending of two individuals who, as they find the strengths and weaknesses of each other, fill in the cracks of each other's lives.
Too often, we tend to see the weaknesses in each other as a detriment to a marriage relationship. Instead, we should see those weaknesses as an opportunity to grow together and build the marriage, focusing on the goal ahead, the "Brooklyn Bridge" in our own relationship. When stresses and disappointments come, and they inevitably will, it is then that we have to keep the big picture perspective front and center, trusting that they are yet another opportunity for the cracks to be filled.
Not long ago, Clay and I were talking about the past 38 years since we first started dating. As we recalled some of the more difficult times, Clay made an observation that I believe is quite true.  The sum of our marriage is based on the small choices we made together through the years.  Getting married, having a family, choosing to not make military life a career, deciding to live near my parents, choosing to live on one income with me being at home, homeschooling our children, welcoming my widowed mom into our household, etc., each of those decisions brought stress and required sacrifice. Every choice we made to do one thing meant that we chose to NOT do a whole lot of other things. And all these decisions, individually, were part of the big plan, the end goal we have not yet completed.
Looking back, I see so clearly how the Lord protected us from so many things that could have brought disaster and how, in the process, those life cracks have been filled in, making us one. Our hope for the future is in the proof that God's grace is sufficient to continue filling in the remaining cracks, using us to build each other up in the faith and, in the process, to serve Him.
I couldn't end these thoughts without this clip from one of my favorite movies.  This scene shows the very beginning of their relationship and the blessed alliance they form.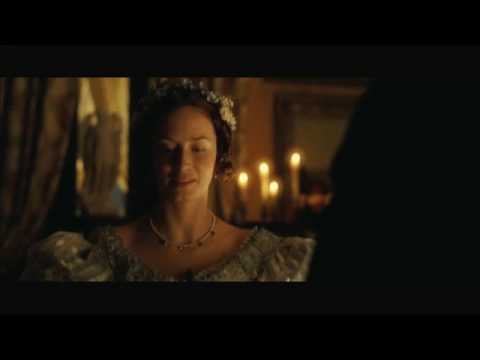 This is a very sad but true tale.
In the past few months I have watched as eight couples I have known, all professing Christians, have openly abandoned the institution of marriage.  All but one saw at least one of the spouses get involved in sexual immorality.   Most of them have pursued divorce; some of the wives are moms who have decided that they are just plain weary of their ordinary lives and want something more.  All of them are in their mid-thirties and younger, none of them having experienced the joy of even a decade of marriage. Sadly, all but one of them have, at some point, been part of a homeschooling family. Though many claim to hold to the authority of scripture, the ones I have talked with have been quick to tell me they have "prayed" about their decision and believe they are within their parameters of "Christian liberty" in their choices. I have wondered if the 15 children in these homes, all under 9 years of age, were part of those prayers and what they would say if they had had a choice in the new found liberty of their parents.
Though I would like to say that I am surprised, I cannot.  Even many young Christians assume that they will probably be married more than once and plan accordingly. In fact, recent research suggests that many first time married couples today believe they will be married three times, changing spouses with each season of their lives. The era of the "starter marriage" now welcomes believers. Even the Barna research shows that being born-again in no guarantee of a long-lasting marriage.
So, I ask myself where is the starting point of a journey that leads to broken marriages and devastated children? And at what stop in the road do these couples believe there is no way to repair the damage? And, most importantly, what can those of us who know the value of a committed marriage relationship do to come alongside those who are making choices that will affect their whole lives? Being a "homeschooling family" is simply not enough!
At the root of all marriage problems is the fact that we are all sinners deeply in need of God's grace and redemption.  Each individual who enters into a marriage totes along personal griefs and sorrows, expectations and unfulfilled dreams, all of which contribute to discouragement and disappointment. If we do not recognize these issues for what they are, we can become too focused on "what might have been" and the most defeating words in the English language…"What if"…. will play on repeat in our minds.
We also allow the cares of this world to overwhelm us and rather than working together as a husband and wife toward responding to the difficulties, we often begin to blame each other for the problems. The results are often small choices we make that, in and of themselves might not seem that significant, but in looking back at the big picture, were often the turning points for our marriages, for good or for bad. The question then is how to restore that which has been destroyed? What is necessary to redeem and repair wrong, sinful choices, for God's glory?
As I have been thinking about the painful situations I am personally aware of and have been praying for God's grace to flow over each and everyone involved, the Lord has prompted me to examine my own heart and to recommit myself to being a wife who loves and honors not only my own husband and my own marriage, but the marriages of others. I have asked myself how we, the body of Christ, can do this and do it well. I will be posting a few thoughts in the days to come and would love to hear from others so please join the conversation.
…a question I have been asked several times! The quick answer is "yes."
Here is the long response….
Between family visits and two outside writing commitments I had been working on since spring, the podcast found itself taking an unplanned hiatus! We hope to be back on track within a couple of weeks. I have two podcast guests waiting in the wings and I guarantee you will be encouraged by both of them. One of those will be online in a couple weeks. I also have the spiritual warfare series hanging out there and waiting to be finished. Of course, the Lord has been teaching me some very important things through this series and has allowed me to experience that warfare on a couple different fronts. In the mix of it all, I have discovered that I have dysfunctional vocal chords and am working with a respiratory therapist in order to strengthen them. No one knows how this came about but after ruling out asthma, it looks like we are on the path to dealing with the symptoms. Interestingly, there is a patriocentric family who sent me a note, telling me they are praying for me to be silenced; perhaps they also own a voodoo doll!  Seriously, I would appreciate your prayers as we regroup!