Monthly Archives:
June 2011
Our son, Ben, taking a stroll with new baby, Jen.  No Pearl books at his house!
This is a wonderful one-stop review of the Pearls, their teachings, and their theology. Bookmark this for future reference!
Some food for thought on how we ought to instill valuable truth into the lives of little girls. So good! I personally love talking to little girls who carry purses and asking them to show me what they have inside and talk to me about it! It always sparks great conversation!
Now this is a fun and crafty idea for sharing family pictures with someone special, like Grandma!
Keeping preschoolers and young elementary school age children busy can be a challenge, especially while we are trying to teach older children or when the thermometer shoots too high for outdoor play. This creative mama shares her secrets for making i-spy bottles and sensory tubs. Guaranteed for hours of learning and play.
And for days when the garden hose and a wading pool are your best friend, why not keep literally gallons of bubble solution handy, too?
My Cardinal fans are ready for the summer.  Are you?
Here are some great links for your summer browsing.
Robin over at Heart of Wisdom has compiled quite a list of resources on Michael Pearl and his teachings. The quotes alone will make your head spin.
Looking for a new idea for creative writing? This is it!
Need some inspiration on this drizzily (at least in Illinois) morning? I think you will love this version of an old classic.
If you haven't yet discovered Home Educating Family Magazine, you might want to take a peak at this month's online version. And if you are looking for a day planner designed by and for a homeschooling mom, this is the website to check out! Oh, and be sure to watch the great video clip from Todd Wilson (Family Man) and his wife. Their advice for homeschooling moms is spot on.
Most of you are probably familiar with the one-child birth policy in China. This blog is full of information that is heartbreaking and eye-opening as well as helpful.
Along these same lines, The Wall Street Journal has written The War Against Women which discusses the ramifications for "choice" and how the desire for sons over daughters has created problems never dreamed of back in 1973 when Roe v Wade became law.
This week's podcast features my special guest "thatdad" Clay Campbell as we continue our discussion on the importance of homeschooling fathers and encouragement for the homeschooling mom.
June 22, 2011

Interview with Clay – Part 2

Audio clip: Adobe Flash Player (version 9 or above) is required to play this audio clip. Download the latest version here. You also need to have JavaScript enabled in your browser.

Click player arrow above to play this podcast

Right click or option-click the button above and choose "Save Link As…" to download this podcast
There has been quite an interesting buzz in the past day or so over an article written on the Friendly Atheist blog that I think homeschoolers ought to read and ponder. It seems that two guys who are self-proclaimed atheists decided to attend the recent Illinois Christian Home Educators' Convention and have blogged about their perceptions. Please read their thoughts before you continue with mine!
Yesterday our very transparent and astute Sunday school teacher shared some concerns about his personal lack of evangelistic zeal with a classroom full of believers. He asked us what a Christian's number one priority ought to be and, of course, there were a variety of answers. Our group fleshed out the responses and then he expounded on the purpose for the ministry Jesus had while He was on earth, reminding us that we are to emulate Christ. He shared several Scripture passages that could all be summed up in 1 John 4:14: "And we have seen and testify that the Father has sent his Son to be the Savior of the world."
On the way home our family talked a bit about this perspective and I continued to think about it the rest of the day, especially in light of how I live as a homeschooling mom and a Christian. I especially pondered these things as I thought about recent correspondence I'd had with someone from a family integrated church. Admitting that his congregation was not growing and that there were no attempts to invite anyone to their group who was not a homeschooling family, I asked about evangelism and was told that they were just all too busy and, besides, they wanted their children to be exposed to only other young people who held to their same standards of dress and modesty.
Sigh.
I also thought about the Kevin Swanson sermon I heard a couple weeks ago where he totally mocked evangelistic efforts and told his audience that parents are not commanded to share the Gospel with others. Instead, we are to disciple our children. Period.
Sigh. Again.
Then, last night, as I read the article written by two atheists who so openly and, might I say, fairly graciously shared their response to things they heard at the ICHE conference, my heart sank. These are two young men, neither yet parents themselves and roughly the age of my own children, who have discerned the very things about homeschooling that I, too, find to be so wrong. These things are bad enough as they damage relationships within the homeschooling community and as they destroy even some homeschooling families from within. Now they can be added to the list of reasons the body of Christ is so inept at presenting the Jesus of the Bible in both word and deed to those who are opposed to Christianity.
So here is my response to some of what these guys observed that truly grieved me as I read:
~ Not all Christian homeschooling families share HSLDA's thoughts on parental rights legislation and, in fact, many have some very good arguments against those views. Many of us are at a loss as to why HSLDA has refused to have an honest and open debate about this topic and wish they would reconsider. And, more importantly and quite frankly, there are many of us who are fearful for children in homes where teachers like Michael Pearl have such tremendous influence along with the harebrained notion that many of these "leaders" have about doing away with DCFS. We are speaking out against these teachings, believing there needs to be a safety net for vulnerable children. Some of us are even willing to lose friends in the process as we approach the touchy subject of raising children. Please don't think that all homeschoolers agree with the speakers you heard.
~ Not all homeschoolers are theonomists either. Many of us agree with Cal Thomas who, after years of chasing the dream of the religious right, have put politics in its proper perspective and know that redemption of a lost and increasingly immoral culture will not occur through the ballot box but through changed hearts and minds. Yes, we do believe in the power of the Holy Spirit for those changes!
~ Most Christian homeschooling families do not believe that holding to a young earth position is required for salvation. Though many of us do believe in a literal 6 day creation perspective, we allow for the fact that other Christians may have other thoughts. In fact, some of the greatest proponents of Gospel grace, such as Charles Spurgeon, for example, believed that God didn't necessarily create the world in the way Ken Ham teaches it. Our standard for someone being a Christian is based on this: We are all sinners who have violated God's holy and righteous standards. He came in the flesh in the form of Jesus Christ to die on the cross as an atonement for those sins. If we confess those sins, depending solely on His grace alone, we will be saved. Period. No lists of required curriculum, no dress codes, no manmade paradigms. Not by works of righteousness which we have done but according to His mercy, He has saved us.
~ Not all Christian homeschooling parents believe that exposing young people to a variety of worldviews will turn them into unbelievers. We don't think attending Sunday school or youth groups will either. We have the best hope for raising children who remain faithful and who embrace the Gospel for themselves if we believe it and live it in our homes and when we aren't afraid of being challenged by our kids who are seeking real answers. And can I just add that leaving the church is not the same thing as leaving the faith. Think about that one.
~ Not all Christian homeschooling parents are enamored with the so-called "homeschooling celebrities" who sign their books at these conventions. Some of us actually believe the real homeschooling heroes to emulate are the faithful moms who scrub toilets, nurse babies, and teach phonics to wiggly kids.
~ Not all Christian homeschooling families are afraid of being involved in the arts, whether it is music, theater, film, or what have you. And many of us who dive into those things find some of the cheesy Christian stuff downright offensive. We also recognize that computer games are sometimes educational and that electronic media is the future. We are more interested in preparing our children to be functioning productive adults 50 years from now rather than going back to some Little House on the Prairie ideal from 150 years ago! In fact, most homeschooling families own twice the number of computers in their homes as their public school counterparts!
~ Most homeschooling families are appalled at any idea that daughters shouldn't go to college and that girls should receive educations inferior to that of their brothers. We are horrified by the notion that women are to be bartered away in marriage by their dads, that moms with ectopic pregnancies should risk their lives and not have surgery, or that women are to be the passive, silent partners in a marriage. In fact, a growing number of homeschooling families are speaking out against these ludicrous and unbiblical notions. Look around this blog if you have any doubts.
Any thoughts?
This week I am welcoming my sound guy, sweetheart, and husband, Clay to my podcast! Join us a we chat about the importance of encouraging moms and how dads can be their greatest cheerleaders. This is part one of two parts in my series called "thatdad!"
June 12, 2011
Interview with Clay – Part 1

Audio clip: Adobe Flash Player (version 9 or above) is required to play this audio clip. Download the latest version here. You also need to have JavaScript enabled in your browser.

Click player arrow above to play this podcast

Right click or option-click the button above and choose "Save Link As…" to download this podcast
"A Paradise couple convicted of whipping an adopted daughter to death and injuring two other children were sentenced Friday to upper terms in state prison. Butte County Superior Court Judge Kristen Lucena sentenced Kevin Paul Schatz, 48, to serve at least 22 years of two life terms for second-degree murder and torture. Elizabeth Hazel Schatz, 44, was sentenced to serve 13 years, four months for voluntary manslaughter and infliction of unlawful corporal punishment…" Follow this link for the entire story out of Chico California yesterday.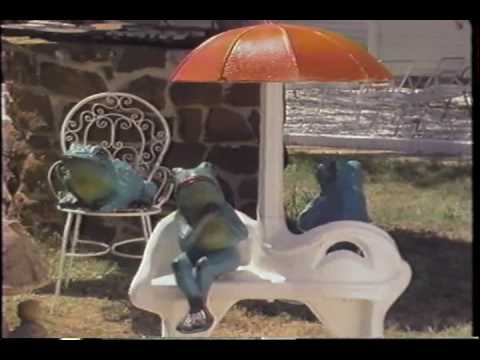 We spent part of the weekend hauling junk to the curb because this is the annual Big Trash Pick-Up week in our town.  I love watching people drive slowly past each pile along the street, trying to be nonchalant as they "toss" an unweilding futon into the back of a noisy and rusty truck!  Since I promised Clay that I wouldn't drag a bunch of stuff home to replace the stuff we are throwing away, I decided to use my energy to share this great link with you.  If you have never seen this movie, it is a follow-up to The Christmas Story, though without all the original characters. This clip always comes to mind when I get the urge to collect junk or "slob art!"
Meg Moseley has some great thoughts to ponder regarding the very real needs of children. This post certainly struck a chord with me.
This commentary on one anothering within marriage is a good one. Gary Thomas has this to say "If your own marriage has grown stale, look in the mirror and ask God how He can use it to transform the person looking back at you."
Having all these sons and grandsons, I have been quite partial to bow ties on little guys. Check out this sight for an interesting twist. I love it!
another civil war
Many weeks have gone by without much information being made available on the Ken Ham/ Great Homeschool Conventions controversy that took place this spring. If this is new information to anyone or if you want your memory refreshed, please go back and read my commentary from March 24th and the subsequent comments. I pointed out in that article that this is not a battle between young earth vs old earth advocates, nor is it about the authority or inerrancy of Scripture. Rather, I maintained that it is a turf war over who has influence in the lives of homeschooling families and their pocketbooks. I believe this has become more obvious as time has passed.
Yesterday I received only the second statement that GHC has released regarding this situation and it includes a timeline that I find very interesting. While Ken Ham and AiG have issued several statements, some in spite of agreed upon confidentiality on their behalf, and have entertained much discussion on their Facebook page, it is apparent that they haven't been forthright in sharing the attempted mediation process on the part of GHC or the fact that AiG has refused to remain in that process or even returned phone calls from the agreed upon mediator. Instead, they have mischaracterized the debate, wanting it to appear to be about the young earth teachings rather than about Mr. Ham's behavior. To say I was floored by this document prepared by the well-respected constitutional attorney and representative of CLA and HLA, David Gibbs, is an understatement. I had to ask what possible benefit there would be to AiG or Mr. Ham to do this.
While I do not presume to be able to read the motives of the players, it is interesting to note that Ham currently has a new book out and the mantra from people like Doug Phillips has been to purchase as much stuff from AiG as possible to make up for the money that came from loss of income at the Cincinnati GHC. By aligning himself as the defacto legal counsel behind Ham in this matter, Phillips, too, can perhaps gain some credibility as a normal conservative. And, of course, the continuous use of the phrase "for profit conventions" by HSLDA and others in order to keep homeschooling dollars coming into state groups and to those with the approved homeschooling agenda is something to ponder.
This controversy also conveniently erupted just as many state homeschooling groups, desperate to hold on to the power and thought control they have had over the past couple of decades, formed a coalition of state groups and rebranded themselves as the "Great American Homeschool Conventions." Interesting name isn't it? I can't help but wonder about the timing of all these things at once.
In the meantime, attempts at shutting down the GHC appear to have been futile. They have added yet a 4th convention sight for next year in Long Beach, California and in 2013 Colorado homeschoolers will be able to enjoy a GHC in Denver (Kevin Swanson's backyard) as will other homeschoolers in several other unannounced locations around the country. They are also welcoming two well-respected young earth advocates, including a former AiG founding board member to the speaking roster. Having recently chatted with several homeschool convention vendors, many of whom are homeschooling families themselves, I know all this will be great news for them. Already they are seeing their own bread and butter coming from the GHC's rather than from the dying breed of state groups, many of whom use the events to promote patriocentricity and, I believe, to garner HSLDA members. Not only are the vendors tired of receiving little income for their efforts among state groups but they are weary of having their materials so heavily scrutinized and, in some cases, censored as they walk into exhibit halls.
All that being said, I would encourage you to read these two documents and come to your own conclusions. The first is the aforementioned timeline. The second is the list of mediation recommendations from the mediator. I was given permission to reprint these in their entirety; its long but informative.
Any thoughts?
MEDIATION REPORT
AND GHC RESPONSE TO MEDIATOR'S RECOMMENDATIONS
Prepared by
Great Homeschool Conventions
Ministries Involved:
Answers in Genesis, (AiG)
Board Chairman, Dr. Don Landis
President, Mr. Ken Ham
Great Homeschool Conventions, (GHC)
Board Chairman and President, Mr. Brennan Dean
Interested Parties:
Speakers, Exhibitors and Attendees of GHC events in 2011
Date Released: Friday, May 13, 2011
INTRODUCTION
On Thursday, March 31, 2011, GHC had a meeting with our speakers and exhibitors at the Cincinnati convention. It was at this meeting that Attorney David Gibbs III was introduced and his role as mediator was presented. As the timeline will show, Mr. Gibbs' role as mediator was agreed upon both by AiG and GHC.
Until now, GHC has continued to refrain from public comment via blog posts or Facebook posts – hoping and praying that the mediation process would bring this unfortunate situation to a God-honoring
conclusion. Sadly, however, AiG chose to withdraw from the mediation process. This has forced Attorney Gibbs to conclude his efforts and release Mediator Recommendations both to GHC and AiG. (See accompanying "Mediator Recommendations" document.) While GHC is in full accord with the Mediator's Recommendations, we are also mindful of the fact that Mr. Ham has made misstatements and distortions regarding this situation that simply must be corrected. As such, as we move forward, we have no choice but to provide a correct and factual accounting for our Exhibitors, Speakers and Attendees that are interested in the simple truth of what actually occurred.
SUMMARY FINDINGS OF FACT
1. Both of these organizations and their respective leaders are in theological agreement. They are both young earth creationists who hold to a literal Genesis account. There is no theological disagreement between the ministries involved in the dispute. Further, there was no censoring of a conservative and young earth message at the Cincinnati convention as has been disingenuously stated. It is a matter of fact that Mr. Ham was replaced as a speaker at the GHC Cincinnati convention with Dr. Jonathan Sarfati – a scientist, author and speaker that shares the same views as Mr. Ham. It should not be overlooked that Dr. Sarfati has co-authored books with Mr. Ham. And, in fact, Mr. Ham had this to say about one of Dr. Sarfati's books: "Well, I believe, personally, that your book, Refuting Compromise, is a classic on the same scale as The Genesis Flood. … I personally believe it'll go down in history as a turning point in the creationist ministry worldwide. I see it as that important. I see it as that definitive. … I really see it as a modern creationist classic. And I really believe that every single person needs a copy of this book to show the positive aspects, that we can defend, logically, the book of Genesis, and that God's word is authoritative right from the very beginning, and we can confront compromise, like Progressive Creationism" (AnswersLIVE, Refuting Compromise, live broadcast 27 April 2004)
2. GHC understands that there are fellow-believers that do not fully share GHC's conservative and young earth views, but do believe in salvation through the shed blood of Jesus Christ alone.
3. As an invited, featured speaker, instead of simply presenting his conservative and young earth views clearly and with conviction, Mr. Ham chose also to "call out" at least two other invited speakers by name at a GHC convention and on his AiG website blog and Facebook page.
4. As an invited, featured speaker, Mr. Ham posted an AiG blog post that referred to the GHC Greenville convention in a way that was interpreted by his readers as calling the GHC vendors, speakers and, by extension, all GHC events a "sea of lies."
5. Believing that Mr. Ham's comments were insulting to the very convention that had invited him, did not display a charitable spirit, and were creating unnecessary and unwarranted dissention and discord among its convention speakers, exhibitors, and attendees, the GHC Board decided to disinvite Mr. Ham for his statements, both at the convention and on-line.
6. GHC communicated its decision to Mr. Ham and AiG in a private email, which included a confidentiality statement. Mr. Ham did not personally respond to GHC.
7. Mr. Ham and AiG published GHC's private and confidential email on the AiG blog and Facebook page. When AiG published this email, they stated that they were publishing the entire email, but this is not correct. AiG did not include the Confidentiality Statement that was also in the email. The disinvitation email was further disseminated on the Internet to both the secular and religious media by AiG or its constituents. The very first dissemination of this dispute appears to have been made to the (secular) Lexington Herald-Leader by AiG's public relations firm, A. Larry Ross Communications, Dallas. (Melany Ethridge, spokesperson).
8. In response to AiG's decision to publish the private and confidential GHC email, GHC posted a written statement on its website as its only public comment.
9. GHC provided no interviews, even when requested, to the secular or Christian media regarding its decision to disinvite Mr. Ham.
ESSENCE OF THE DISAGREEMENT BETWEEN GHC and AiG
GHC's PERSPECTIVE:
Within orthodox Christianity, there have always been areas of significant disagreement such as Calvinism vs. Arminianism, Young Earth vs. Old Earth, etc. Disagreement on these issues, however, is secondary to agreement on the most important issues – Salvation through the shed blood of Jesus Christ alone, Jesus Christ's virgin birth, sinless life, miracles, vicarious atoning death and bodily resurrection.
Given this fact, GHC believes that an invited guest, speaking at an education forum, owes a certain courtesy and respect, not only to fellow-speakers, but to the host of the Convention, as well. It is rude, to say the least, to take advantage of one's position as an invited guest, to directly disparage others 'at the same table' by calling them names, e.g. compromiser, attack on Christ, etc. It is a gross insult to suggest, as Mr. Ham did, that the Convention was a "sea of lies." And to have made these statements via public blog and Facebook posts only adds to this insult. GHC believes legitimate theological differences can be addressed clearly in a common forum, but without inflammatory language and condemning, personal attacks on speaker/colleagues with whom one disagrees, and certainly without language that directly attacks the very convention which is providing the forum itself. The official Convention Philosophy holds that GHC is an education forum, in which differences of opinion provide opportunity both for educators and students to develop critical thinking skills.
AiG's PERSPECTIVE:
AiG believes that the comments were appropriate. From AiG "You can read for yourself what Ken wrote in his blog and Facebook (by the way, we are not at all ashamed of what we have done to warn Christian families, and we would do it all over again)."
SUMMARY TIMELINE OF MEDIATION EFFORTS
PRIOR TO THE CINCINNATI CONVENTION
March 23-26: Attorney Gibbs speaks with Mr. Ham and Mr. Dean, both by phone and email, about arranging a meeting of reconciliation between Mr. Ham and Mr. Dean. By mutual agreement: Two meetings are scheduled, one by phone on March 27 and one at AiG Headquarters in person on March 30. By mutual agreement, Attorney David Gibbs, III is to serve as the Mediator.
Sunday night, March 27: Phone conference with Attorney Gibbs, Mr. Ham, and Mr. Dean. Stated goals of the phone call: Attorney Gibbs: "I will host the phone call, and my goals are to mediate this unfortunate situation toward mutual forgiveness, respect, love, and grace." During this phone conversation, while standing by the board's "disinvitation", Mr. Dean did express to Mr. Ham the respect that he and the GHC board has for the ministry of AiG, and personally apologized for any way that GHC may have better handled the "disinvitation." Mr. Ham does not want to speak at length by phone but prefers to meet face-to-face on Wed., March 30.
Tuesday, March 29: Dr. Don Landis, AiG Board Chairman, sends a letter to Attorney Gibbs. The meeting for Wednesday, March 30th between Mr. Ham's team and the GHC group is cancelled by AiG as the AiG Board has decided to handle the situation on behalf of AiG.
Wednesday, March 30: Date of meeting that was cancelled by AiG. GHC had planned to use this meeting to re-invite AiG to exhibit at the Cincinnati convention. However, since AiG canceled the meeting, there was no opportunity to present this conciliatory, good-faith gesture.
DURING THE CINCINNATI CONVENTION
March 31 – April 2: GHC Convention in Cincinnati
Thursday, March 31: GHC holds a brief meeting with speakers and exhibitors. Attorney Gibbs is introduced and his role as mediator is presented.
April 1 & April 2: Some exhibitors and attendees at the convention expressed concern that, in spite of GHC's disinvitation, Dale Mason, a well-known Vice-President of AiG, had been at the convention, in the exhibit hall, speaking with exhibitors.
AFTER THE CINCINNATI CONVENTION
Wednesday, April 6: Mr. Ham posts to his Facebook page that there is "no mediation on-going." This can only be true if one considers that the AiG board action to cancel the previously agreed-to, face-to face meeting of March 30 was, in fact, an abortion of the entire mediation process and not a temporary interruption.
Thursday, April 7: Attorney Gibbs and Dr. Don Landis, AiG Board Chairman, speak by phone. Dr. Landis tells Attorney Gibbs that the AiG Board would, over the course of the summer, better define their policies. It was also stated that no representative of GHC needed to participate in the AiG Board's review of this situation. Dr. Landis did agree to follow up by telephone early the next week with Attorney Gibbs with regard to his recommendation, as mediator, that both sides issue a joint statement of mutual forgiveness. To date, Attorney Gibbs has not received the agreed to "follow up" phone call from AiG Board Chairman, Don Landis.
Thursday, April 27, 2011: Mr. Ham again blogs about his disinvitation from the GHC Cincinnati convention, and again misstates the facts pertaining to his disinvitation.
Friday, April 29: As AiG has completely withdrawn from the mediation process and is not following up with the mediator, and as Mr. Ham is again blogging about the disinvitation misstating the related facts, Attorney Gibbs releases "Mediator Recommendations" to both AiG and GHC.
Friday, May 13: To provide our speakers, exhibitors and attendees with a final update, GHC responds publicly and in writing to the Mediator recommendations.
SUMMARY OF THE MEDIATION TIMELINE
As the provided Mediation Timeline clearly shows, Mr. Ham's misconduct and false statements indicate that he and AiG never had any intention to mediate in good faith. This is further confirmed by the failure of Dr. Landis to return Attorney Gibbs phone call, as promised. And it is further reinforced by the fact that Mr. Ham continues to obfuscate while making the completely false claim that he was dropped from the speaker roster because of his message. In fact, Mr. Ham's continued misstatement of the facts surrounding his disinvitation is further remarkable in that he fails to acknowledge that it had nothing to do with his theology and everything to do with his spirit and attitude. Such erroneous statements serve only to promulgate controversy that is not only misleading, but completely self-serving. It is curious, indeed, that – in the five years of our convention history – GHC has always had a strong representation of conservative and young earth speakers. And, every other speaker has spoken with great liberty and conviction and has never had the slightest problem of which Mr. Ham complains. In fact, Mr. Ham's erroneous allegation in this matter is further revealed by the fact that he was replaced at this year's Cincinnati convention with noted conservative & young earth scientist, author and speaker, Dr. Jonathan Sarfati of Creation Ministries International, an eminent scholar who holds the same views as Mr. Ham.
This timeline demonstrates that the facts of this dispute are just as GHC has said from the beginning, and should satisfy anyone who has a sincere interest in the truth.
GHC's WRITTEN RESPONSE TO MEDIATOR's RECOMMENDATIONS
(Please first review the separate "Mediator's Recommendations" document…see below)
GHC is in full accord with the Mediator's Recommendations. However, as GHC has not been publicly commenting or blogging about this situation, we were mindful of the fact that – as there have been a number of public misstatements and distortions -we had to provide a correct and factual accounting for our Exhibitors, Speakers and Attendees that are interested in the simple truth of what actually occurred.
Looking to next year's conventions, GHC will continue prominently to feature conservative and young earth Speakers and Exhibitors. In 2012 this will include a CREATION APOLOGETICS track at all five (5) Great Homeschool Conventions. This Creation Apologetics track will feature Carl Kerby, a founding Board Member of Answers in Genesis for 10 years and now President of Reasons for Hope, along with Dr. Jonathan Sarfati, esteemed scientist, author and speaker with Creation Ministries International.
Some have asked whether AiG would be welcome at future convention events. The answer to that question is somewhat 'up in the air', owing to AiG's having removed themselves from the agreed-to mediation process. As the timeline shows, Mr. Dean apologized to Mr. Ham in the phone call of March 27. To date, however, neither Mr. Ham nor AiG has acknowledged that apology, nor have they reciprocated. If AiG were to rejoin the mediation process and, in the Spirit of Christ, agree to a sincere statement of mutual forgiveness, then GHC would be pleased to have their participation in future events.
GHC has now instituted a required non-disparagement agreement with respect to direct criticism of GHC as well as speaker/colleagues who will be speaking at any of the same convention forums. This agreement takes care not to censor any speaker's "message." However, it is also designed to promote a healthy, Christ-honoring educational forum that presents opportunities for discussion and critical thinking as we continue in our efforts to encourage and equip the parent educators that attend our conventions.
To the host of people, both "young earth" and "old earth", who have called or emailed to voice your support and/or to let us know you were praying for GHC and our board, we thank you. We ask that you would continue to pray for us that we will faithfully serve our Heavenly Father and homeschooling families. And, we ask that you would join us in praying for Mr. Ham and the staff of AiG.
Finally, this is only the second public statement that GHC has made about this unfortunate situation. And, we intend for it to be our last. If anyone has any need for clarification or has questions that they feel they must have answered, we invite you to contact the Mediator, Attorney David Gibbs III, by phone at 727-399-8300.
MEDIATOR S RECOMMENDATIONS
Prepared by:
ATTORNEY DAVID GIBBS III
Attorney Gibbs is admitted to the State Bars of Florida, Texas, Tennessee, Ohio,Michigan, Colorado, North Dakota, Minnesota, the District of Columbia, many federal district courts and court of appeals nationally, and the United States Supreme Court
Friday, April 29, 2011 Sent via email to
Dr. Don Landis and Dr. Ken Ham, Answers in Genesis
Mr. Brennan Dean, Great Homeschool Conventions
Gentlemen:
As you all are most certainly aware, mediation is a voluntary process, designed to allow both sides the opportunity to communicate and resolve their differences with the help of a mediator. Unless both parties communicate and participate in the process, mediation does not have an opportunity to work.
At this time, I am providing the following recommendations that I believe will bring Christ-honoring closure to this situation based on my review of the facts and circumstances of this dispute. All of these recommendations are Bible-based and spiritual in nature. I would recommend that:
1) Both ministries forgive each other.
2) Both ministries demonstrate love for each other.
3) Both ministries pray for the other to prosper at all new levels of success for God s glory.
4) Both ministries speak well of each other.
5) Both ministries encourage their supporters and constituents to speak and act kindly toward the ministry work of the other organization for the honorand glory of our Lord and Savior Jesus Christ.
6) Both ministries acknowledge that they are Biblically prohibited from taking this dispute to the secular courts; and
7) Both ministries work to guard the testimony of the Christian community and communicate directly with each other as opposed to secular media sources should any further dialogue occur.
Colossians 3:13 commands the believer to forgive one another even as Christ forgave you, so also do ye. I share with you these comments on forgiveness from a book entitled The Peacemaker:
"Through forgiveness God tears down the walls that our sins have built, and he opens the way for a renewed relationship with him. This is exactly what we must do if we are to forgive as the Lord forgives us: We must release the person who has wronged us from the penalty of being separated from us. We must not hold wrongs against others, not think about the wrongs, and not punish others for them. Therefore, forgiveness may be described as a decision to make four promises:
1. "I will not dwell on this incident."
2. "I will not bring up this incident again and use it against you."
3. "I will not talk to others about this incident."
4. "I will not let this incident stand between us or hinder our personal relationship."
"By making and keeping these promises, you can tear down the walls that stand between you and your offender. You promise not to dwell on or brood over the problem or to punish by holding the person at a distance. You clear the way for your relationship to develop unhindered by memories of past wrongs. This is exactly what God does for us, and it is what he calls us to do for others."
Taken from The Peacemaker: A Biblical Guide to Resolving Personal Conflict, by Ken Sande (Updated Edition, BakerBooks, 2003).
CLOSING COMMENTS
I remain available to answer any questions via email at dgibbs@gibbsfirm.com or by phone at 727-399-8300.
As you are all aware, I have been honored to provide ministry legal work on behalf of Answers in Genesis for many years in a pro bono capacity, and I have exhibited and spoken at Great Homeschool Conventions ministry events. I have received nor requested compensation from either party. I remain willing to schedule a meeting of the parties should Dr. Landis and the AIG Board reconsider and wish to do so. I thank you men and all of the other fine people who serve with you whom I have had the honor of speaking with and serving during this mediation process. I believe that Christian dispute resolution is the Biblically commanded way for believers to bring God-honoring closure to their differences.