Monthly Archives:
March 2011
#3: The Threat to Your Relationship with Jesus Christ and Others

So, there I was, Cardinals' ball cap on my head, an extremely overpriced hot dog in my hand, and holding a scorecard written in some sort of athletic hieroglyphics. I am not exactly what you call a baseball fan, but I am a HUGE fan of my sons. So, when the oldest one wanted me to share opening day at Busch Stadium with him one year, how could I refuse? Apple pie was the only missing ingredient for a perfect American experience.
As I sat in the bleachers and began to study the crowd, I noticed something interesting. From the front, all the people wearing Cardinal jerseys looked pretty much the same but when they turned around, various fans had the names of a certain player across their shoulder blades….Pujols, Wainwright, Molina or whomever. These guys weren't just Cardinal fans, they had favorites and wanted everyone to know it.
Today, I want to discuss what I believe is the greatest threat for a homeschooling mom as she heads off to a convention this year. This threat has the potential to make or break your career as a homeschooling mom for one reason alone….it threatens your very relationship with Jesus Christ, your husband, your children or your relationship to the body of Christ. It is the temptation to align ourselves with one particular homeschooling speaker, author, or vendor to the exclusion of others and without examining the core teachings that are at the root of that person's agenda. Rather than remaining simply a Christian homeschooling mom, we are tempted to identify with one particular branch of homeschooling, putting on the jersey, as it were, of one special group, which can often cause us to look at the world through a particular paradigm rather than looking at homeschooling from a purely Biblical perspective.
In the books of Acts, we read about a man by the name of Apollos. He was a Jewish believer who was very well educated, having come from Alexandria, where he was thoroughly trained in the Scriptures. He was charismatic in his speech, persuasive and dogmatic, passionate and bold. He had been a disciple of John the Baptist but didn't yet have an understanding of Jesus and His Gospel message. Soon he found himself being mentored and instructed by Priscilla and Aquilla so his faith and doctrine would be accurate.
When Apollos began to minister in Corinth, the Christians there were quickly attracted to him and his naturally winsome ways. Some of them began to state openly that "they were of Apollos" which caused others to respond by saying they were disciples "of Paul." Seeing that this was causing disunity and strife among the Corinthian believers, Paul admonished them all to be simply followers of Jesus Christ only and to commit themselves to a thorough study of God's word, warning them not "to go beyond what is written." In other words, the Corinthian believers were to be discerning and not to embrace those things that were added on to the Gospel of Christ. And Paul was even willing to place himself under such scrutiny!
I would encourage you moms to be wise and discerning as you evaluate books, CD's, curriculum, or workshop presentations at conferences this year. Hold all teachings up to the Word of God. Examine them carefully. Evaluate the lives of those who are doing the teaching and do not be swayed by charismatic words or persuasive speech. Heed Jesus' warnings from Matthew 7 where he tells us that there are false teachers among us. Some of them may even be at a homeschooling conference, threatening your very relationship with your children, your husband, with fellow believers, and even with the Lord. Remember that you are a disciple of Jesus Christ alone!
Part One of this series is here.
Part Two of this series is here.
An encouragement on the lovely simplicity of homeschooling is here.
Introduction to Homeschooling podcasts can be found here!

#2: The Threat of Contentment with Your Husband*
In his book The Rare Jewel of Christian Contentment, Jeremiah Burroughs uses this phrase to describe a contented Christian: "He lives upon the dew of God's blessing." He goes on to talk about the grasshopper that drinks dew from the plants and God's provision for that small creature, though we might not know what he even eats!
I think it behooves us, as we prepare to attend a homeschooling convention or workshop, to step back from the homeschooling model that is so often portrayed for us, especially the model that is being promoted many places this year, and to examine the real "dew of God's blessing" that has been so graciously provided to us. I am talking about dads!
One of my greatest concerns about homeschooling conventions is the remaking of dads that seems to be high on the agenda for many speakers within the homeschooling community. Just looking down the list of various upcoming conferences, nearly every convention has a workshop or two or even a keynote address that is geared to dads. One of the more popular themes this year at larger conferences is that of promoting multi-generational faithfulness, a wonderful concept that looses it wonder when examined under a brighter light and one that places many fathers in a role never intended to be held by anyone but God.
When we began homeschooling, my husband and I knew that it would be a joint venture. Not only did we recognize the strengths and weaknesses we each brought to the table academically and how they complimented each other, we also knew that it would require a team effort to accomplish all that we knew would need to be done.
As time went on and we began attending conferences and workshops, we gleaned many, many helpful suggestions as well as inspiration and we were blessed that dads were so encouraged to be involved with the homeschooling process. We were thrilled to see dads encouraged to disciple their own children and to spend time encouraging their wives. From our own experience, we knew these were two key ingredients in building a Christian home, both absolutely necessary for obeying the one anothering commands.
But in more recent years, a new portrait of a homeschooling father is being painted. Here is a sampling of some of the teachings that are now fairly common at Christian homeschool conventions as taught by popular teachers:
The father is the prophet, priest, and king of his home.
The father is the only one in the home with his own calling, thus he must oversee all the comings and goings of the rest of the household to be certain that they are fulfilling his calling.
The father is to take dominion and make sure the rest of his household will not help another man take dominion, therefore sons and daughters should not be employed for anyone other than their dads.
The father, also, should not be helping another man take dominion and should work toward the goal of entrepreneurship rather than for an employer.
The father should be the main teacher of boys 13 and older.
Theology in the home ought to be taught by the father rather than the mother.
The father is to plan a strategy for implementing a 200 year vision for his family. Given that the vision- casters for this 200 year concept is Vision Forum, I imagine there will be even more of the same "extra-biblical" profundity passed off as "presuppositional."
But these are merely some man's ideals for the homeschooling father, not what the Lord requires of dads.
I know dozens of homeschooling dads and most of them are absolutely awesome. They work long, hard hours to provide everything their families need so that mom can be home and teach the children. They take their families to church and are usually the ones who are serving as Sunday school teachers, Awana commanders, Bible study coordinators, elders, deacons, trustees, and Evangelism Explosion leaders. They keep the car in good repair, mow the grass, unclog the toilets, paint and wallpaper the house, coach little league, grill the burgers, hang the storm doors, change diapers, give baths, tell bed time stories, sit through piano recitals, pray with their children, read their Bibles to their families, encourage their wives during labor and delivery, walk the dog, pay the bills, shovel the snow, drive their kids on their paper routes, and fall into bed at night, more than happy to get up the next morning and do it all over again. They are faithful stewards of what God gives to them; they are the dew of God's blessing to us.
Moms, as you attend the upcoming workshops and seminars where all sorts of remodeling plans for fixing dads will be offered to you, be aware that they bring with them a very real threat to your contentment. Thank the Lord for the wonderful homeschooling dad He has given to you. Thank both God and your husband for all the things he does to enable you to be able to homeschool your family. Sure, dads aren't perfect. Neither are moms. But remember that God has begun a great work in your family and trust that He will be faithful to complete it in your efforts together as a homeschooling family as you seek His Word alone for all your life and practice!
Only a Dad
by Edgar A. Guest
Only a dad with a tired face,
Coming home from the daily race,
Bringing little of gold or fame
To show how well he has played the game;
But glad in his heart that his own rejoice
To see him come and to hear his voice.
Only a dad with a brood of four,
One of ten million men or more
Plodding along in the daily strife,
Bearing the whips and the scorns of life,
With never a whimper of pain or hate,
For the sake of those who at home await.
Only a dad, neither rich nor proud,
Merely one of the surging crowd,
Toiling, striving from day to day,
Facing whatever may come his way,
And bearing it all for the love of them.
Only a dad but he gives his all,
To smooth the way for his children small,
Doing with courage stern and grim
The deeds that his father did for him.
This is the line that for him I pen:
Only a dad, but the best of men.
* Part One of this series can be found here.
I originally wrote this article several years ago but I think it is time to dust it off and bring it out again for consideration. This is part one; I will repost the next two parts as well.
The season of homeschooling conventions is upon us. The spring and summer months offer not only a break from teaching but an opportunity to be refreshed as homeschooling moms with many conferences and conventions providing a plethora of workshops and speakers. I will be spending the next few days talking about some of the dangers or temptations that you might encounter as you listen to speakers or speak with vendors whose booths you will excitedly be perusing and hope it will be an encouragement to you as you seek the proper path for your own family.

#1: The Threat to Your Own Sense of Reality
My granddaughter, Penelope, is nearly 4 and has decided what she wants to be when she grows up…a princess. Since she is already a princess and is a master at wielding wands and crowns, especially as she weaves her magic on her daddy, I am certain she will be a good one.
While she was here over Christmas, we went to see the movie, Enchanted, the story of a cartoon princess, Giselle, who falls into real life via a storm sewer in New York City. Charming her way into the world of a handsome divorce lawyer and his precocious little girl, reality and fantasy collide. Perky rats that scrub toilets and sew accouterments on dresses are delightful in cartoon form but are dreadful in real skin. As in all good fairy tales, the beautiful maiden is enraptured by the dazzling prince, er, attorney and they lived happily ever after.
This movie came to mind this morning as I was looking at some of the workshops and the lists of vendors that are being offered at upcoming spring and summer homeschooling conferences around the country. There is the perfect blend of fantasy and reality available to moms as they begin making plans for next year's journey into homeschooling. The key is to learn how to discern which is reality and which is fantasy for your own family.
Before you set one single glass slipper inside a convention hall, you need to decide several things:
What is your own teaching style? Do you enjoy making messes with your children and planning hands-on projects? Or are you an everything-in-its-place sort of mom? Do you love reading real books to your children or do you prefer workbooks and textbooks? You will not enjoy homeschooling if you function completely outside of your comfort zone.
What are the learning styles of your own children? Do you have auditory learners rather than kinesthetic learners? Or do you have a variety of styles represented in your home? Recognize the fact that all children will not learn in the same way, thus you will need to realize that curriculum that is effective for one child might need to be replaced this year as you plan for the next one.
What is your family budget? It will only be an exercise in frustration if you long to own Phonics Museum and you have an Alpha-Phonics budget. Remember that you don't need all the bells and whistles and that you can always add interesting games and projects to a very basic lesson plan as time goes on. Also remember that there are online resources, used book swaps, and literally thousands of homeschoolers around the country who probably can offer you a great deal on just what you are looking for if you don't want to settle for less than your dream.
What will your family situation look like during the next 12 months? Are you pregnant? If so, perhaps this might not be the year for supervising the building of a scale model of the Washington Monument in your backyard. Do you have elderly parents who need assistance? This might be the year you plan to study World War II and ask Grandpa to help. Will your husband be required to travel a lot for his job? Maybe you could design your own curriculum around his travels and join him. Remember that each year and each season of life brings its own blessings and challenges and greet them with enthusiasm rather than fight against them.
Is the vision the conference speaker is painting one that is shared by your family or is it one that fits his own agenda and family? Does his vision require that you purchase lots of materials from his booth in order to have success in your family? Do you know all you need to know about the person speaking in order to understand his or her worldview that is represented in his products? Remember that each vendor is promoting not only a product but a way of life and this is his personal livelihood so of course he will be telling you to buy what he has to sell. Are you making choices and purchases based on "his lovely family" you met at his booth or on what you know the Lord wants for YOUR family? Remember, many cult members also have "lovely families."
Are you paying attention to the needs, gifts, talents, callings, and abilities of each of your children, as the Lord is working in each of their lives? Are you aware of the age that they are, that young adulthood is a time of discovery and confusion and your role as a parent in to disciple and mentor them through it rather than to micro-manage their lives? Some of the more popular trends for young people in homeschooling circles right now are teaching views that, while they sound idyllic and are presented as "the biblical way" are, in reality, not as biblically sound as they appear to be on the surface. Be sure you are including your children in these plans for their lives or you may have some rough spots that could have been avoided. Remember, the lovely, enchanted Giselle had to work her way through a storm sewer to find reality!
I would love to hear other suggestions that moms have for those heading out to conferences and conventions in the coming weeks and months.
Next I will share some of my thoughts on the threat to our contentment that often comes along with all the good that is found at these homeschooling events.
There are so many more fresh vegetable options in the grocery store of late and, combined with roasted chicken, can make a feast for the family dinner table. We have been enjoying experimenting with various herbs and this recipe is our current favorite! I have found that I can round up all sorts of kitchen help, too, simply by having everyone choose their own favorite combinations as we plan meals! This chicken recipe calls for a sprinkling of Herbs de Provence, which is a combination of thyme, basil, fennel seed, savory, rosemary, lavender, and tarragon. You can usually find it in the grocery store but if not it can be ordered from Penzeys Spices.
Poulet avec Herbs de Provence
chicken breasts with skin and bones left intact
olive oil
lemon juice, fresh or bottled
minced garlic
coarse salt
fresh ground pepper
Herbs de Provence
In baking dish, place chicken breasts, skin side up. Over all squeeze lemon juice, about 1/2 lemon per breast. Drizzle with olive oil and sprinkle with garlic, salt, pepper, and the herbs (about 1 tsp. per breast). Bake in 375 degree oven until juices run clear, meat is tender, and the tops are a rich, golden brown. (This will depend on the size of the breasts.) Baste with pan juices several times while roasting and as you serve.

Fresh Roasted Vegetables
We have been experimenting with all sorts of combinations of vegetables. This is a great way to introduce new types of veggies to your family and they are so delicious they will soon become the mainstay of your menus, which is great since we are supposed to have 8-10 servings of fruit and vegetables in our diet every day!
On a cookie sheet, arrange any variety of fresh, cleaned and cut raw vegetables. Our favorites include sweet potatoes, asparagus, green beans, onions, mushrooms, carrots, zucchini, winter squash, cauliflower, broccoli, and Brussels sprouts. Drizzle with olive oil and sprinkle with minced garlic, dried parsley flakes, coarse salt, and fresh ground pepper. Bake in 375 degree oven until lightly browned and tender. You will need to begin with the hardier ones and add those that don't need as much cooking time as you go on.
In this week's podcast with Shelly Roberts called The Blessing of Raising Sons, Part Five, we talk about building relationships with our sons and helping prepare them for marriage!
March 25, 2011
Raising Boys – Part 5
Interview with Shelly Roberts.

Audio clip: Adobe Flash Player (version 9 or above) is required to play this audio clip. Download the latest version here. You also need to have JavaScript enabled in your browser.

Click player arrow above to play this podcast

Right click or option-click the button above and choose "Save Link As…" to download this podcast
Over the past couple of weeks, the Rob Bell controversy has been written about all over the internet with both sides taking strong positions even before his new book was released. Few who have followed his ministry should have been surprised at his views and even fewer should be surprised now at where Christians of all stripes are lining up in their support or condemnation of him. Just about everyone's orthodoxy is being measured by their perspective on Rob Bell.*
I am now wondering if this will also be the case among homeschoolers in the controversy that has erupted over the last few days surrounding Ken Ham from Answers in Genesis and founder of the Creation Museum and Brennan Dean, the mastermind behind the wildly popular Great Homeschool Conventions that are taking the country by storm.
Anyone who has been paying attention to the civil war going on within the homeschooling world over the past decade should not be shocked at what happened earlier this week and there should be few surprises when it comes to speculating who will support the two sides of this issue. Indeed, it is pretty predictable to see who is already weighing in and where.
In case you think this is as simple as a debate on evolution vs creationism, let me try to explain why it is not; this is about far more than whether or not someone believes in a literal 6-day creation or an old earth perspective. It is also not about the authority of Scripture and who actually holds to that and who doesn't; both young and old earth proponents believe they can make a case for their views without compromise. It isn't even about Ken Ham or the Great Homeschool Conventions. It is, however, about the power struggle that has been brewing for years between tightly controlled state homeschooling organizations and those who see a need for a more diverse group of speakers than the usual rotation that is repeated at conventions around the country year after year.
Most of the long standing state groups are closely associated with Home School Legal Defense and Vision Forum, both organizations committed to practicing their brand of dominion theology and using the homeschooling community via their conventions to accomplish their goals, political and otherwise. Through their ever-narrowing standards of orthodoxy, they have managed to alienate the vast majority of homeschooling families, including most Christian homeschoolers. They have been quite open about their agenda, both by identifying their priorities at their 2009 Homeschool Leadership Summit** and by readily acknowledging that they "must take back" homeschooling from those who disagree with them. They began this several years ago when Kevin Swanson's Colorado Christian Home Educators kicked John Holzmann's Sonlight curriculum out of their convention because it "wasn't quite Christian enough" for them, Swanson later vowing to accomplish all over the country what he and CHEC had accomplished in their state.
Now there is a daily increase of whining from inside these ranks because, heaven forbid, other homeschoolers won't comply with their agenda and, horror of horrors, someone, (ie those they are now calling "for-profit conventions") other than vendors who are in lockstep with them can actually be given a venue for making money in the homeschool market. Oh the irony…
But that isn't where the hypocrisy ends….there is still the question of whether or not it is OK to publicly call out someone you think is teaching doctrinal error and, in this case, warning parents about the content of textbooks. I absolutely think that Ken Ham has the right to do this and I believe that right can be supported biblically, including the naming of names. It is not always uncharitable or unchristian to do so. It isn't even always wrong to question someone's salvation or even their integrity when doing so, as GHC wrongly believes as shown in their statement regarding Ham and AiG. (I am not saying anyone did this or that those things apply in this situation, only that there could be times when it would be appropriate. The first example that comes to mind is Jesus telling the Pharisees what He thought of them, as religious leaders, adding to the requirements for Gospel faith.)
However, Ham must recognize that he may have to pay the consequences for speaking out, especially if done in someone else's arena; this didn't just happen on his blog in his own space of the internet. He was invited to come into Great Homeschool Convention's home to present his views and as such needed to behave like a guest. I think he forfeited his right to do so at future conventions by dissing both the conventions and the other speakers who shared GHC's invitation.
Ken Ham isn't the first to follow through on their personal convictions in this way. There is always plenty of anti-something going on within this branch of the homeschooler speaker circuit; others before Ham have just been more creative and less transparent as they condemned others. For example, Doug Phillips refers to women bloggers who don't agree with his brand of men/women relationships as "Titus 2 lesbian bloggers" and Stacy McDonald loves to hurl her "white-washed feminists" moniker the direction of any Christian women who aren't drinking her particular cup of womanly tea. You can be sure both will readily name names and imply heathenism if the situation presents itself.
You need a play card to navigate the hypocrisy of it all; several people who have jumped to Ham's defense for speaking out are also quick to censor others. Right after the Ken Ham announcement, a friend dropped me a note to tell me she had posted links to the podcasts about the 2009 Leadership Summit** in a FB discussion about the validity of "for profit" conventions on the page of a well-known HS vendor. It was removed and she was admonished that she was not allowed to post any links to my blog. So much for fair and open discussion; again, it is all about the control of information.You even see some of the same people who are condemning Ham's behavior openly denouncing Rob Bell themselves! Does that make any sense? I guess it all depends on your own personal agenda and the "heretics" who are in your way.
Sadly, rather than cleaning up some of the Ham messes from the past two Great Homeschool Conventions, it looks like the upcoming Cincinnati convention may be the site of some real ugliness. Some people are planning to disrupt the event by wearing pro-Ham t-shirts and it appears this morning that Doug Phillips, who is also scheduled to speak at that conference, is beginning to rally the troops. Ham has become a martyr and, by default, the hand of state convention people around the country has now been strengthened. Part of me wonders if this wasn't part of the plan all along. Any thoughts?

*In case anyone who is dropping in here and doesn't know where I stand on the authority of Scripture, let me assuage your concerns: I believe that Scripture teaches a literal hell where those who leave this world apart from a saving faith in Jesus Christ alone for salvation will spend eternity. I also hold to a literal 6-day, young earth view of creation.
**2009 Homeschool Leadership Summit podcasts: The August 15 and 21st podcasts feature my review of the 2009 Leadership Summit agenda. Copies of the actual recordings can be purchased here.

"Be kind to one another, tender-hearted, forgiving each other, just as God in Christ also has forgiven you." ~ Ephesians 4:32
A couple months ago, Clay and I celebrated a big anniversary. It was number 36, not one of the biggies that calls for a picture in the paper or an open house, but big in the sense that we are inching ever closer to the big 50! We shared an evening at a favorite restaurant and, as we do every year, remembered fun stories from our wedding, the craziness of life raising and homeschooling 6 children, and the gratefulness we both have to the Lord for sustaining us and pouring out His grace to us year after year.
Both of us were blessed with parents who remained true to each other until death and my mom, whose anniversary day we share, routinely counts the years she would be married if my dad were still alive…68 this year! We believe that the greatest gift parents can give to their children is the blessing of being raised in a Christian home with parents who are committed to staying married to each other. Foundational to this are two parents who each purpose to love the Lord with their heart, soul, mind and strength and who love each other as they love themselves. It is not always easy since husbands and wives are sinners. It is impossible without the saving and sustaining grace of Jesus Christ and the continuing work of the Holy Spirit in those individual lives that make up a covenant marriage.
Homeschooling families have some particular pressures that affect the husband and wife relationship and problems that come out of those are often neglected for a number of reasons. There is the false notion that everything must be sacrificed in the home for the sake of the children, including time set aside for husbands and wives to be alone to just be a couple. Homeschooling moms can easily find themselves only thinking of themselves from within the context of being mom rather than as a wife and as a unique individual who is growing mentally, emotionally, and spiritually in her own right. And there is the continual guilt that hovers, pointing out everything a homeschooling mom or dad is supposed to be doing to be "godly," resulting in much self-doubt. These are all interwoven and are, in the truest sense of the concept, spiritual battles where Satan, the father of lies, does his finest work.
I know there are many books on marriage and family life, a few of them helpful and some of them so full of silly role-playing notions it makes your head spin. But a few years ago, I came upon some valuable thoughts on marriage in Richard Baxter's A Christian Directory that I think deserve consideration in light of the particular stresses that homeschooling couples experience; I think some of his wisdom needs to be shared and considered.
"Take more notice of the good in each other than of faults. Don't let the observing of a spouse's faults make you forget or overlook the virtues. Don't magnify imperfections until they drive you crazy. Excuse them as far as is right in the Lord." ~ Richard Baxter, edited
Many times, families think that homeschooling will be the answer to whatever problems, big or small, they are experiencing….children with academic or peer issues, a lack of purpose in the home, sibling or marital disunity. But the truth is that having all household members under the same roof day in and day out will actually bring all the hidden or unspoken problems right out into the open. So, rather than having only what you thought were "school" issues, everything is laid bare for examination.
What is important is how we respond to those faults and how we allow them to be worked out within the loving community of our homes. I believe this is the Lord's plan. He wants us to become transparent and genuine parents and children who put into practice the one anothers as we build up each other. He wants us to confess our sins to one another, to forgive one another, to pray for one another, to spur one another on to love and good works. In order to do that, we have to be willing to forgive and forsake offenses as they happen, by God's grace, and to concentrate on the good qualities of those in our families, especially our spouses.
When we were first married, it was easy to make irritations a much bigger deal than they really are. I can remember coming into marriage with all sorts of expectations I didn't think were as unreasonable as I now know they were. My disappointments often led to tears and a dramatic exit where, for affect, I would walk several blocks to a neighborhood park, wearing my old ratty green house slippers that Clay just hated. I would be so angry about whatever we argued over and then mad that he knew just how long it would take me to get to the park and sulk for a bit before he would come and retrieve me!
After decades of marriage, I have learned that husbands and wives change and learn to accommodate themselves to each other but I must admit there are still things that I do that drive Clay crazy and vice versa. Rather than allow those things to exasperate us, we have purposed to daily set those irritations aside and to enjoy those things about each other that we admire. We tell each other what we appreciate on a regular basis and we pray for grace to continue to see beyond the annoyances. At times when there have been bigger disagreements that shouldn't be overlooked, we have both learned to approach those with kindness, gentleness, and forgiveness.
My encouragement today is to learn to step back and look at the big picture. Remember what it was that first attracted you to your husband or wife. Spend some time praying for your sweetheart. Do something today to invest in that person like baking your husband's favorite dessert or bringing your wife a bouquet of daffodils for the windowsill. Not only will be you encouraging each other, you will be giving your children the greatest treasure on earth ~ happily married parents!
Just for fun, here is something those of you who have been married for a while can appreciate!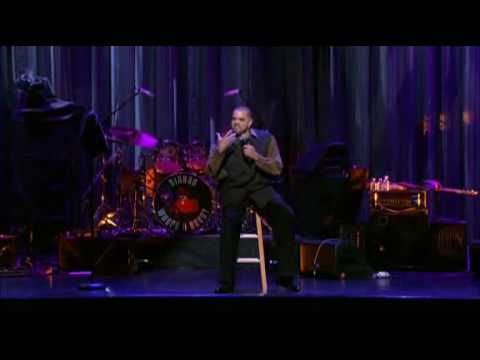 On this week's podcast, Shelly Roberts and I continue our discussion of The Blessing of Raising Sons as we share the challenges of having teenage boys!
March 19, 2011
Raising Boys – Part 4
Interview with Shelly Roberts.

Audio clip: Adobe Flash Player (version 9 or above) is required to play this audio clip. Download the latest version here. You also need to have JavaScript enabled in your browser.

Click player arrow above to play this podcast

Right click or option-click the button above and choose "Save Link As…" to download this podcast

I have been wanting to get a book review of Shepherding a Child's Heart up for a while now and when I saw what a great job Anne Sokol did of capturing my own thoughts, I asked her permission to post her review here.

One Mom's Look at Tedd Tripp's Book: Shepherding a Child's Heart by Anne Sokol
For brevity, I focus here on my disagreements with Shepherding a Child's Heart—its application of some Scriptures and its overall emphasis. My main concerns are these:
1. The book's focus on requiring obedience as the primary component of the parent/child relationship and emphasis on parental authority as the right to require obedience.
2. Tripp's teaching that spanking is the means the parent must use in order to bring a child back into "the circle of blessing."
3. Tripp's interpretation that the "rod" in Proverbs equals spanking, that spanking is even for young children, that spanking is the God-ordained means of discipline (which parents must obey) and that use of the rod saves a child's soul from death.
4. His portrayal of any other style or method of parenting in a derogatory manner and training parents' consciences that failure to discipline as his book teaches is disobedience to God.
These points are the heart of Tripp's teaching, and while his book contains many truths, it does not communicate the full truth of gospel-oriented parenting, as he claims it does.

1. Is obedience the primary component of the parent-child relationship, and is it right for parents to mainly exercise their authority as the right to require obedience?

For several reasons, I see the obedience emphasis as a frustrating, and even false, paradigm for the parent/child relationship. The truth of the gospel is that my child will never obey me or God perfectly while on the earth. I, an adult, will never obey God perfectly on this earth. The essence of the gospel is that perfect obedience to God's standards is only achieved by Christ—and in Him, we are free from this exacting burden.
So emphasizing obedience as the primary component of the family relationship, as Tripp does, distorts the gospel and puts our focus on ourselves and our sinfulness—not only because we will always fail, but also because our works are not praiseworthy; they are only acceptable insomuch as they are the Spirit's work. The gospel focuses us on Christ's obedience and His complete sufficiency for us. And the deeper we understand and accept that truth, the more we are transformed into His image (i.e., the more we obey). Obedience is the fruit, not the object. Obedience is our joyful freedom, not our punishable law.
Martin Luther wrote:
Therefore the first care of every Christian ought to be to lay aside all reliance on works, and strengthen his faith alone more and more, and by it grow in the knowledge, not of works, but of Christ Jesus, who has suffered and risen again for him, as Peter teaches (1 Peter v.) when he makes no other work to be a Christian one….
Then comes in that other part of Scripture, the promises of God, which declare the glory of God, and say, "If you wish to fulfil [sic] the law, and, as the law requires, not to covet, lo! believe in Christ, in whom are promised to you grace, justification, peace, and liberty." All these things you shall have, if you believe, and shall be without them if you do not believe. For what is impossible for you by all the works of the law, which are many and yet useless, you shall fulfil [sic] in an easy and summary way through faith, because God the Father has made everything to depend on faith….
Now, since these promises of God are words of holiness, truth, righteousness, liberty, and peace, and are full of universal goodness, the soul, which cleaves to them with a firm faith, is so united to them, nay, thoroughly absorbed by them, that it not only partakes in, but is penetrated and saturated by, all their virtues.1
A better rubric for parenting is developing a loving relationship (which does entail teaching obedience) which prayerfully prepares a child's heart so that it is favorable to receive the good seed of the gospel. Again, teaching obedience is one part of this. Tripp's emphasis is wrong and his methods are limited—he claims that communication and the rod are the only "biblical" methods of discipline.
Second, on the subject of authority as the right to require obedience, Tripp writes:
Authority best describes the parent's relationship to the child. (p. xix)
When your child is old enough to resist your directives, he is old enough to be disciplined. When he is resisting you, he is disobeying…. Rebellion can be something as simple as an infant struggling against a diaper change or stiffening out his body when you want him to sit in your lap. (p. 154)
Yes, loving parenting authority does require obedience, but the extent to which Tripp emphasizes this is mistaken. Though he mentions other aspects of servanthood in authority, his main thrust is authority as requiring obedience, and he goes to great lengths to teach parents exactly how to exercise authority in this manner. Tripp's book makes this the main factor in the parent/child relationship in a manner that is not consistent with Scripture.
For example, God's relationship with us as His children is characterized by many things other than His right to demand obedience from us. He emphasizes lovingkindness, rejoicing, longsuffering, compassion, and sacrifice. He meets our true needs, helps us to will and to do His good pleasure, has compassion on us, blesses us—and much more. Tripp gives little attention to how these apply to parenting.
We want to model the entire nature of God—not mainly God's exercise of authority over us to command obedience. Communicating to my child that God can be trusted because He always is acting in wisdom, righteousness and truth toward us is the more godly path to obedience.
Again, Martin Luther understands:
This also is an office of faith: that it honours with the utmost veneration and the highest reputation Him in whom it believes, inasmuch as it holds Him to be truthful and worthy of belief…. What higher credit can we attribute to any one than truth and righteousness, and absolute goodness?
Thus the soul, in firmly believing the promises of God, holds Him to be true and righteous…. In doing this the soul shows itself prepared to do His whole will; in doing this it hallows His name, and gives itself up to be dealt with as it may please God. For it cleaves to His promises, and never doubts that He is true, just, and wise, and will do, dispose, and provide for all things in the best way. Is not such a soul, in this its faith, most obedient to God in all things?
In His dealings with us as His children, God does nothing like reaching down and spanking us each time we disobey. Sin has natural consequences, but God bears them with us, redeems them, and works in the secret places of our hearts transforming our beliefs and understanding about Him. Greater obedience results. His graciousness is not permissive, but it is very patient—training yet not demanding.

2. Does spanking bring a child back into the "circle of blessing"?

Shepherding a Child's Heart connects spanking with blessing:
The rod returns the child to the place of blessing…. The rod of correction returns him to the place of submission to parents in which God has promised blessing. (p. 115)
The disobedient child has moved outside the place of covenant blessing. The parent must quickly restore the child to the proper relationship with God and the parent. As the child returns to the circle of blessing, things go well for him. He enjoys long life. (p. 135-136)
The Bible does not support Tripp's teaching that spanking brings a child back into the "circle of blessing." Spanking is not endued by God with such spiritual power, nor, in fact, is a parent endued with the power to restore the child. Biblically, confession and repentance restore our fellowship with God and others. Let's cling to this promise: "If we confess our sins, He is faithful and righteous to forgive us our sins and to cleanse us from all unrighteousness" (NASB, 1 John 1:9). Tripp's made-up "circle of blessing" teaching goes beyond what God says.
Also, the command to obey was given to the child. Just as husbands are not told to make their wives submit and wives are not told to make their husbands love them, parents are not told to make their children obey.
I taught my daughters to obey—starting when they were small—because I wanted their hearts to be sensitive and trained in the things of God. But teaching obedience is only one facet of my parenting.

3. Has Tedd Tripp correctly interpreted the "rod" passages?
Tripp teaches that the "rod" in Proverbs equals spanking, that spanking is even for young children, that spanking is the God-ordained means of discipline (which parents must obey) and that use of the rod saves a child's soul from death.
God has commanded the use of the rod in discipline and correction of children. It is not the only thing you do, but it must be used. He has told you that there are needs within your children that require use of the rod. If you are going to rescue your children from death, if you are going to root out the folly that is bound up in their hearts, if you are going to impart wisdom, you must use the rod. (p. SACH, 108)
The rod … is the parent, as God's representative, undertaking on God's behalf what God has called him to do. He is not on his own errand, but fulfilling God's. (p. SACH, 109)
Tripp's use of Proverbs 23:14 (NIV: "Punish him [a child] with the rod and save his soul from death") is faulty. Only the grace of God saves us from death and from our sinfulness. It is unbiblical to assert that spanking is God's "means of grace" for saving children in any way. We diligently teach our children to obey, but spanking them is not salvific in nature. In fact, it is usually unnecessary. There are many godly ways we can teach our children to obey: by our example, by physically helping them fulfill our instructions, by meeting their internal and external needs, by teaching that choices have consequences, etc. God does these things for us as His children.2
The book refers several times to this conversation:
Father: "I must spank you. If I don't, then I would be disobeying God." (p. 31)
And again, "Dear, you know what Mommy said and you did not obey Mommy. And now I'll have to spank you." (p. 103)
In reference to the mother's actions, Tripp explains that "the issues of correction transcend the present. All earthly punishment presupposes the great day when destinies are eternally fixed" (p. 103).
The conversation Tripp describes suggests parents who are controlled by a parenting formula rather than by the Holy Spirit: "I must spank you." And linking earthly punishment to the day of judgment is a distortion of God's relationship to us. As His child, my eternal destiny was decided already, because He punished His Son, not me.
As His children, He does not consistently punish us when we sin. He trains and disciplines us consistently but He is not obligated to punish us. By teaching parents that they are required to spank, Tripp teaches children (and their parents) that—contrary to the gospel—God does punish us consistently for our sins. Because Christ was punished for us, God is free to use whatever methods of discipline He wishes in order to train us and bring us closer to Himself.
Luther's words are helpful once again:
When I say, such a Person [Christ], by the wedding-ring of faith, takes a share in the sins, death, and hell of His wife, nay, makes them His own, and deals with them no otherwise than as if they were His, and as if He Himself had sinned…. Thus the believing soul, by the pledge of its faith in Christ, becomes free from all sin, fearless of death, safe from hell, and endowed with the eternal righteousness, life, and salvation of its Husband Christ.
Tripp errs gravely in asserting that spanking is God-ordained, that God's methods of discipline are limited to communication and spanking, and that parents must spank or they are sinning.
The book also lacks adequate attention to age differences and stages of development—a great aid in child-rearing. On this point, Sally Clarkson writes:
The unfortunate thing is that many parents, in the name of faithful discipline, do not understand the differences between babies or toddlers or young children or even teens with all of their hormones, and they exhibit anger and harshness toward their children, act in a demeaning way, while neglecting the cues of the child at each stage. These parents have no perspective for the children themselves–they use a rule and formula no matter what–and often wonder why their children do not respond to them.3

4. Is Tripp correct that any other methods of parenting are ineffective and disobedient?
Finally, Tripp consistently describes other methods or styles of parenting or discipline as ineffective and undesirable. This is a weakness in his argument because other godly methods of biblical training do exist and have been used effectively for many years.
For example, a daughter of Puritan parents, Mary Fish (1736-1818) writes: "They were very watchful over us in all our ways, and they had such a happy mode of governing that they would even govern us with an eye, and they never used severity with us at all."4
These summarize several of the major errors in teaching and emphases that I have found in Shepherding a Child's Heart. The book includes several good teachings, but the overarching errors concern me to the point that I do not recommend the book to parents. Those considering promoting this book and its teachings seriously should give these topics a lot of thought.
Notes
1 All Luther excerpts here are from Concerning Christian Liberty, Part 2.
2 According to Clay Clarkson, Heartfelt Discipline, Prov. 23:14 is probably referring to the use of an actual rod on the back of a young man (p. 56).
3 http://www.itakejoy.com/first-time-obedience-really/
4 Joy Day Buel and Richard J. Buel, Jr. The Way of Duty: A Woman and Her Family in Revolutionary America, p. 7
________________________________________
Vitaliy and Anne Sokol are missionaries in Kiev, Ukraine. Anne is a graduate of Bob Jones University. She is a doula, childbirth educator, and midwifery student. She blogs at www.birthinukraine.wordpress.com. They have two daughters, Skyla & Victoria. This article was reprinted by permission from the author and Sharper Iron where it was first published.
It seems that there was a little boy who struggled in school, finding math and science to be a challenge for him. In fact, he really didn't like school much at all but, from his earliest days, he loved reading. Consequently, he spent a great deal of time imagining things. As he learned to write, he discovered his penchant for science fiction and would draft story after story filled with mystical characters and amazing adventures, to his mom's delight.
As this little boy grew older, he thought it would be great fun to make movies based on his stories and so, with his simple camera he did, often pretending to be sick so he wouldn't have to go to school and, instead, could stay home and pursue his hobby. Not so reluctantly, his mother allowed this.
Encourager that she was, this mom joined her aspiring film-making son as a stand-in character whenever he needed her for one of his productions and sometimes she even helped him carry out special effects. Once she worked in her kitchen to heat 30 cans of cherry pie filling in a pressure cooker until they exploded all over her walls, achieving the desired results for her son to use as he told his latest tale on film.
When the young man graduated from high school, he didn't have test scores that would get him into a great film school but it didn't really matter. A hard worker and a dreamer of dreams*, young Steven Spielberg took his creativity and spunk on to produce movies like E.T., Raiders of the Lost Ark, Saving Private Ryan, and Schindler's List, a movie that brought the horrors of Spielberg's own Jewish family heritage to audiences everywhere. It is told that his mother could not speak at the end of a private viewing of the film, she was so moved by what her son had done.
Moms, if you are struggling today over a child who just seems to be in his own world, please don't write him off as "lazy" or "learning disabled." Use his interests as a springboard to teach him the essential things he must know. Participate as much as you can in his interests; praise him and delight in him. Pray for him, asking the Lord to give you both wisdom and patience as you work with the gifts and talents your little one has been given. Only God knows what the future holds for your child; pay close attention and trust that He will reveal it to you a little at a time!
*From the poem Ode by 19th century British poet, Arthur O' O'Shaughnessy:

"We are the music makers,
And we are the dreamers of dreams,
Wandering by lone sea-breakers,
And sitting by desolate streams;—
World-losers and world-forsakers,
On whom the pale moon gleams:
Yet we are the movers and shakers
Of the world for ever, it seems."