Monthly Archives:
December 2010
The New Year is on its way, promising to come in with springlike temperatures in our neck of the woods. But I am sure more snow is on the way and with it many days of inside play and snuggling under blankets with a good book. I love this time of year, the cleaning out and reorganizing, both of my home and my personal life. This year, so many of my resolutions have centered around my desire and longing to encourage homeschooling moms and to inspire them to build lovely and genuine godly relationships with their husbands and children.
Clay and I have been talking about and comparing notes on some pretty sweet podcasts that are coming your way in the next few months and we are so excited! Have you noticed that there is an endless number of topics that are important to homeschooling families? If you haven't listened to the thatmom podcasts, I would encourage you to begin listening and to share them with your friends and support groups. Many homeschooling moms received i-Pods and i-Pads for Christmas and what a wonderful gift it would be to offer them free homeschooling mom inspiration and encouragement this way!
Over the next few months I will be discussing the incredible value of the relationship between homeschooling moms and their sons with my special guest, Shelly Roberts. Shelly and I sat down over coffee one afternoon last spring and compared notes about raising boys after I had the privilege of getting to know her sons in my public speaking class. Over the months, we have had some great conversations about this important subject and we are looking forward to sharing them with you in an upcoming series entitled Nurturing Relationships with Our Homeschooled Sons.
Also, I will soon begin a series called Homeschooling Moms ~ Preparation for Battle as we look at Ephesians 6 and the importance of recognizing our true spiritual enemies that seek to defeat our homeschooling efforts as well as the complete arsenal of weapons the Lord has graciously provided for our use! You will not want to miss these important podcasts.
And then, looking toward spring, we are planning a podcast series on adoption that I think will be a tremendous encouragement to podcast listeners. I have a great line-up of guests and some wonderful giveaways, too, so be sure to check back for the dates of all of these upcoming events.


"For unto us a child is born, unto us a son is given; and the government shall be upon His shoulder: and His name shall be called Wonderful, Counselor, Mighty God, Everlasting Father, Prince of Peace." Isaiah 9:6 ~ Praying today that my wonderful online friends know this wonderful Savior, Jesus Christ, and the power of His birth, death, and resurrection!
Merry Christmas!!!
Even Teddy is in awe of Christmas.  This is his first as part of the family!
Since we saw all of our family during Thanksgiving this year, there will be only five of us for Christmas. In fact, this is the smallest number of us in 31 years and I am a bit nostalgic. That being the case, I thought it would be fun to mix it up a bit and pull out some recipes I have wanted to try or have not made for a long time! We typically have brunch and then have dinner in mid-afternoon so the next few days will be spent in the kitchen, just me, the King's College Choir, and perhaps Harry Connick Jr.!
Here is the menu and the recipes if you are in need of inspiration! Oh, and I must admit that I planned the entire menu around the quaint antique parfait glasses I picked up at the South Eden Village Antique Mall last spring. They are circa 1940's and made their residence years ago in the old Hotel Pere Marquette restaurant in downtown Peoria. Since I first saw them on the shelf, I have pictured them filled with some sort of beautiful Christmas fruit deliciousness!
Christmas Menu ~ 2010
Toasted Walnut and Pear Salad
Roast Turkey Breast and Grandma's Stuffing
Butter and Garlic Mashed Potatoes and Gravy
Roasted and Glazed Acorn Squash Rings with Green Beans
Caramelized Onion Tarts
Cranapple~Pomegranate Fruit Slush
Best-Ever King Arthur Dinner Rolls
Bumbleberry Pie and Pecan Pie
Roast Turkey or Turkey Breast
1 turkey, thawed according to package directions. (Usually I buy a turkey that is near 20 pounds and also an extra turkey breast. This assures me that we will have plenty of white meat as well as leftovers for turkey soup and sandwiches.)
1 cup butter, not softened but cut into chunks
1 large onion, quartered
¼ cup finely minced garlic in oil
Coarse salt
Freshly ground black pepper
2 oranges, peeled and sectioned
Clean turkey, reserving neck. Place cold butter, orange sections, onion, garlic, salt and pepper inside the bird's cavity. Place in roaster and tent with foil. Bake according to directions on poultry package. Remove foil the last hour and baste several times with pan juices. If using only a breast, fill "cavity" with this mixture and baste often with the juices.
Grandma's Stuffing
Neck of turkey
2 packages Pepperidge Farm stuffing mix with onions and sage
3 large onions, one quartered and 2 finely minced
Celery leaves
12 chicken bouillon cubes
3 cups finely chopped celery
3 TBS. parsley flakes
3 TBS. minced garlic in oil
Salt and freshly ground pepper
1 cup butter
In pot, place turkey neck, quartered onion and celery leaves. Cover with 12 cups water. Bring to boil and add bouillon cubes. Simmer for 2-3 hours over low heat. Cool and remove neck.
In skillet, melt butter and sauté chopped onion and celery. Add parsley, garlic, salt and pepper. Place bread cubes in large bowl and toss together with vegetables and spices. Add enough of the simmering broth until the dressing is wet. (My grandma would often add a dozen beaten eggs at this point and everyone thought that was the secret of her wonderful dressing. But one day she told me the real secret was to be sure that the bread got really, really soggy! I never use the eggs but I always add enough broth that it looks like it was a wet mistake!) Place in crock pot or large baking dishes. In the oven, bake covered for 1 hour at 350 degrees. In the crock pot, cook on high for 1 hour and then on low for 2 more hours.

Turkey Gravy
All drippings from the roasted bird
1 tsp. Kitchen Bouquet Flavoring, optional
1 cup Flour
Coarse salt
Freshly ground black pepper
In large skillet, pour in all the drippings from the turkey. Stir in 1 cup flour dissolved n about a cup of cold water, Kitchen Bouquet, salt and pepper. Whisk until thick and bubbly, adding hot water if necessary to bring gravy to desired consistency.
Garlic Mashed Potatoes
Place 5 pounds white or Yukon gold potatoes, peeled and quartered, in large pot and cover with water. Boil until soft. Drain and place in large Kitchen-Aid Bowl. Mix on low until potatoes are broken up. Add about ½ to 1 cup hot milk, ½ stick butter, coarse salt and black pepper to taste, and 2 TBS. minced garlic in oil. Whip on high speed until perfectly fluffy. Serve with 1 TBS. butter topping the white mountain and sprinkle paprika on top of butter.

Toasted Walnut and Pear Salad
6 c. mixed greens
3 ripe red pears cored and sliced
2 ¼ c. toasted walnut halves
3 oz. crumbled blue cheese
Mix and divide between 6 chilled plates.
Dressing:
½ c. olive oil
¼ cup sugar
3 T. white vinegar
½ t. celery seed
¼ t. salt
Mix well and chill until ready to serve. Drizzle over salad.

Roasted and Glazed Acorn Squash Rings with Green Beans
3 acorn squashes, each about 1 ½ lb.
Kosher salt and freshly ground pepper, to taste
4 Tbs. melted butter, divided
¼ cup fresh orange juice
2 Tbs. finely chopped orange zest
1/4 cup maple syrup
2 Tbs. chopped fresh thyme, plus sprigs
for garnish
1/4 cup chopped dried cranberries
5 cups fresh green beans, seasoned with salt and steamed until tender
In 400 degree oven, bake squash until soft enough to slice, about 15 minutes, being careful to not overcook. (This precooking can also be done in the microwave, one squash at a time. It takes a little more effort but you have more control over the outcome.) Remove from oven and cut into 1" slices, crosswise. Using a cutter larger than the seeded center, cut out seeds, leaving a neat circle. Dip squash in 3 TBS. melted butter and arrange slices in baking pan. Reduce oven to 375 degrees. Sprinkle squash with orange juice, zest, and salt and pepper to taste and return to oven for about 10 minutes. Whisk together remaining butter, maple syrup, thyme, and cranberries. Pour over squash rings and bake until done about 10 more minutes. Arrange squash rings on a platter, placing bunches of green beans in each circle. Garnish with thyme sprigs.
8 servings and delicious reheated. (adapted from William-Sonoma recipe)

Caramelized Onion Tarts
3 cups chopped onions, preferably Vidalia
1/3 cup packed brown sugar
2 TBS. canola oil
1/2c. water
2 large eggs, beaten
1 c. heavy cream
1 cup shredded Gruyere or Swiss cheese
¼ tsp. Kosher salt
¼ tsp. fresh ground black pepper
Dough for 2 pie crusts or 1 package ready to roll pie crust dough
Preheat oven to 375 degrees.
Chop and brown onion in oil and brown sugar for a few minutes over medium heat. Stir continually. Add the water and cook until the onions are tender and begin to turn golden brown.
In bowl, mix together eggs, cream, cheese, salt and pepper. When onions are cooked, cool them and stir into the egg mixture. Using a drinking glass or a 3" cookie cutter, cut pie crusts into rounds, rolling and cutting out of the scraps. Place each round into one medium muffin cup. About half way up, shaping to the sides. Spoon about 2 TBS. of the caramelized onion mixture into each pie crust cup and bake for 20 minutes or until a knife inserted in the center comes out clean. Cool in muffin cups for 5 minutes and serve or remove to cooling rack to prepare for fridge if serving the next day. To store for a day, cool completely and cover in fridge, heating before serving.
Can be frozen with great results; remove from freezer and microwave 30 sec or so each to heat. Delicious with leftover turkey sandwiches or casseroles so you might want to plan ahead and make enough to freeze!

Cranapple~Pomegranate Fruit Slush
1 small can lemonade concentrate, undiluted
2 cups cranapple juice
2 cups pomegranate juice
4 cups ginger ale
1 can crushed pineapple with juice
Thin slices of orange, unpeeled
Sugar to taste if desired
Mix together and freeze overnight in one container or individually in party cups or fancy glasses. Remove individual servings from fridge about 1 hour before meal, large container for 2 hours.
Bumbleberry Pie
Pastry for a 2 crust pie
2 cups cooking apples, peeled and sliced
1 cup rhubarb, chopped
1 cup blackberries
1 cup raspberries
1 cup sugar
1/3 cup flour
1 tablespoon tapioca
½ tsp. salt
1 TBS. butter, thinly sliced
Milk or cream for crust
granulated sugar for sprinkling on crust
Roll out pastry and line pie a deep dish pie plate. Combine sugar with flour, salt, and tapioca in bowl. Add all the fruit and toss well. Pour into pie shell and dot with butter. Cover with top crust, crimp edges, vent with fork tines to release steam. Brush with milk or cream and sprinkle with sugar. Bake at 400 degrees for 15 minutes then reduce heat to 350 degrees and continue to bake for another 40 minutes or until bubbly and golden. (Note: This recipe calls for fresh fruit so adjustments may need to be made for frozen fruit, which is what I will be using this time of year, except for the apples. I plan to thaw the fruit and drain it before putting into the crust and I think that will be fine.)


"If you then, who are evil, know how to give good gifts to your children, how much more will your Father who is in heaven give good things to those who ask him!" ~ Matthew 7:11
I love this time of year and still enjoy the magic of the season, the wonder that comes with each snowstorm, the cozy feeling of a house gift-wrapped in holly and ivy. I have already watched White Christmas, Holiday Inn, The Christmas Card, and Elf…..so many great Christmas movies, so little time!!!!! Nothing says cozy like a cup of hot chocolate and someone special to annoy as you quote all the lines from a familiar family favorite while wrapping packages!
Last weekend, Clay and I braved Toys R Us, a store we hadn't been in for several years. Since we had already done most of our shopping online, we only had a few things to find and thought it might be fun to reminisce a bit about the days of our own toddlers and babies. Unfortunately, there were far too many frazzled and impatient parents struggling through the aisles so we quickly grabbed our two purchases and headed home. That experience on the heels of having spent Thanksgiving vacation with all 10 of our grandchildren put me to thinking about Christmas gifts and what I believe children really want under their own Christmas trees! Here is my list…

Someone who will listen to them ~ I am always up at the crack of dawn and disgustingly cheerful at that time, too. My favorite part about having little ones visit us is the early morning cuddle and chat time I get to enjoy every day. I love hearing them come down the stairs in their jammied feet and I love listening to their stories. They are always so ready and eager to tell me about their lives and interests and all they really want is an audience. I sometimes wonder how many really and truly great ideas for mankind could be captured simply by listening to children talk.
Kindness and willingness to partake in their childhood sorrows and joys ~ As we get older, we tend to think of grief only in terms of the big things…the death of a loved one, a job loss, broken relationships. But children have real and true sorrows that are devastating to their own little hearts ….. a broken toy, a missed turn, not finding mom close by when waking from a nap, a harsh word spoken in haste, or even a disapproving glance their direction. Scripture admonishes us to be kind to one another, literally to succor or to come alongside or to help, to uplift and to be gentle and tenderhearted while doing so. I believe kindness also manifests itself in taking delight in things that our children find delightful, not dismissing their interests. I must admit that I have a hard time finding the joy of Spongebob or the Three Stooges but knowing how much joy it brings to those I love inspires me!
Simple things ~ Madison Avenue, especially through television advertising, has done a great job of programming parents into thinking that they must purchase every new and whiz bang toy that comes along. The fact is, children love things that are simple, especially if it gives them room to imagine and create themselves. We have often joked that homeschooled children are so easily entertained and it is true. Give them scrap wood, old cardboard boxes, and simple tools and they are happy and busy for hours. While the children were all here, one of our sons went into our basement and, in true Tony Stark fashion, made individual weapons for each of the older ones using parts from old vacuum cleaners, flash lights, etc., and held together with duct tape. Each gun was unique and the kids spent hours and hours racing through the house and yard, their imaginations running wild. Who needs to spend hundreds of dollars on toys that will soon pile up and eventually become the bane of mom's existence before they are trotted off to Goodwill?
A slower pace so they can soak in the wonder of little things ~ Not long ago, some of the older members of our Toastmaster's club were lamenting the fact that we had had so many members just a few years ago and now our group is small. They couldn't understand why there were so few younger people in recent years who are interested in improving their communication skills. I don't think it has a thing to do with an interest in this group or any other group; I believe it is because families are so busy taking children from one activity to another that schedules are just too full. I also believe that homeschoolers are sometimes prone to this temptation more than others because they don't want their children to miss out on anything they might have gotten from formal education. How often does a child ask a question that could open up all sorts of other discussion but we have to say "Ask me later, we don't have time right now; we have to get to soccer practice or puppet club?" The true beauty of parenting is that teaching and learning come in those often quiet, serendipitous moments that happen when we slow down. Children want us to give them "soaking time," time to examine, ask questions, and think about all sorts of things. And they want us to soak on those things, too.

Someone who knows that living outside the box is sometimes the best idea ~ Yes, we must be good, law-abiding citizens and yes, God's Word is to be obeyed. Those are true. But sometimes it is the best choice to color outside the lines. While my eight ear old grandson, Henry, was here, I had promised him that I would bake a Texas cake. As I described to him what it was, his eyes grew bigger and bigger and I actually could see his mouth water! But, as the days went by and life was so, so hectic with 21 people in the house, the cake hadn't made it into the oven. He was too polite to harass me, but the night before he was to leave the next morning, I woke up several times remembering that I hadn't made that cake and I felt terrible. So at 4:00 am I got up and baked a Texas cake for breakfast, its deliciousness still warm with fudge frosting when he woke up. As the children came down, one by one, they were pleased, though probably not entirely shocked, to find Grandma serving chocolate cake for breakfast! I highly recommend this for everyone from time to time, especially for those who are bound up in any sort of legalism, spiritual or otherwise. It's amazing how liberating a piece of Texas cake can be!
Freedom and encouragement to explore and create ~ This really goes along with the idea of slowing down and living more simply and it can be lovingly encouraged just by what we provide for them. My daughter has an amazing way of bringing out the best of a child's creativity simply by keeping an always-changing costume box. She watches for any sort of prop and Christmas always means adding to the ever-growing collection. She is also much better than I ever was at tolerating and encouraging mess making….one of the things I would do over if I could.
Being loved for who they are rather than for what we think they should be ~ I believe one of our important roles as parents is to help inspire our children and to give them a vision for using their gifts and talents in service to the Lord. At the same time, we must fight the temptation to try to force them into some ideal model that we envision based on our own desires or preferences. We need to pattern our own parenting after God's parenting of us, loving our children simply for the preciousness of their souls, through tendermercies demonstrated toward them by grace alone.

Knowing that they can depend on Mom and Dad anytime, anywhere ~ Children need to know that their parents are their biggest fans. A while back I read an absolutely inane article that said it is a sin for children to desire the approval of their parents, even citing what the author believed to be a bad example where a child had experienced emotional pain from years of having her thoughts and abilities minimized and dismissed. In Matthew 25, Jesus tells the parable of the servants and their talents. The servant who was faithful with what the Lord had given to him was given even more and "His master said to him, 'Well done, good and faithful servant. You have been faithful over a little; I will set you over much. Enter into the joy of your master." Is not this the response that all children desire to hear from their own parents as well? If this were a sin, wouldn't Jesus have taken this opportunity to instruct us so? Our children need to hear how much they are valued, treasured, and delighted in by their parents!

Knowing that we expect the best of them, even if what they do doesn't look like the way we might do things ~ One thing I have really enjoyed about having children who are grown and married is observing how each couple becomes one and together make up one family. They have their own family favorite foods and their own family traditions. They have convictions and goals and use their amazing talents and abilities in unique ways. Sometimes I am amazed at how much like Clay or me they might seem. Other times I am equally amazed at how differently they look at life. I once knew a woman who repeatedly said to her daughter "You're not like me at all," sending the message that to be acceptable within their family, the daughter was expected to be a carbon copy of the mom. What a tragedy for a daughter who spent years struggling needlessly with self-acceptance issues and how much that mother missed by not enjoying the unique ways God was working in her family!

Someone who is honest and genuine, someone who is willing to be vulnerable and transparent, someone who is consistent in living out her faith and is willing to admit wrongdoing and seek forgiveness when she fails ~ I teach communications skills to a group of homeschoolers and right now we are working through the principles of storytelling. From the corporate board rooms to family dining tables, telling your own story is a powerful way to communicate God's working in your life. But the value of our stories diminishes if we are not willing to share the truth of mistakes we have made or if we embellish them for our own glory. Years ago, I heard the story of a man I knew who had competed in a Toastmaster's Humorous Speaking competition. The most important rule of this event is the one that requires all participants to present their own original stories and it comes with the warning that plagiarism will be punished. This man won first place through all the levels of contests and finally made it to the top, winning the grand prize with his hilarious telling of a personal story. He went home with a huge trophy and displayed it on a shelf in his family room, but only for a few weeks. It seems that this man had taken found this amusing tale online and decided to make it his own story. Imagine his chagrin at receiving the phone call asking to arrange a time for his trophy to be returned. And can you even imagine the horror of facing your friends and family after such an experience? Children want parents who are willing to share stories of their own lives, the good and the bad, the joyous and the painful. They want parents with integrity who are willing to become vulnerable and, most importantly, they want parents whose stories include repentance and seeking forgiveness when they have wronged others, especially their children.
These sorts of Christmas gifts will not break your holiday budget but they will cost you something….everything, as you purpose to one another your children by God's grace and for the glory of the Newborn King Jesus whose gift of eternal life is the reason we celebrate Christmas!
* Note:  There is a place for storytelling that involves interpretations of the stories of others or making up your own stories, both of which I encourage with my class.  But we must be honest about what we are presenting and differentiate when appropriate!
Treasures of a Mother's Heart Retreat 2010 – Part 5
Excerpts from the 8th Annual Treasures of a Mother's Heart retreat November 6, 2010.
This week's podcast features homechooled daughter Ashley Bauer, daughter of Jerry and Jeannie Bauer. Ashley's testimony was such an encouragement and blessing to the mom's who attended the retreat and I am thrilled to be able to share it with you!
Audio clip: Adobe Flash Player (version 9 or above) is required to play this audio clip. Download the latest version here. You also need to have JavaScript enabled in your browser.

I'Yo Ho! my boys," said Fezziwig. "No more work to-night! Christmas Eve, Dick! Christmas, Ebenezer! Let's have the shutters up!" cried old Fezziwig with a sharp clap of his hands, "before a man can say Jack
Robinson. . . ."
"Hilli-ho!" cried old Fezziwig, skipping down from the high desk with wonderful agility. "Clear away, my lads, and let's have lots of room here! Hilli-ho, Dick! Cheer-up, Ebenezer!"
Clear away! There was nothing they wouldn't have cleared away, or couldn't have cleared away with old Fezziwig looking on. It was done in a minute. Every movable was packed off, as if it were dismissed from public life forevermore; the floor was swept and watered, the lamps were trimmed, fuel was heaped upon the fire; and the warehouse was as snug, and warm, and dry, and bright a ballroom as you would desire to
see on a winter's night.
In came a fiddler with a music book, and went up to the lofty desk and made an orchestra of it and tuned like fifty stomach aches. In came Mrs. Fezziwig, one vast substantial smile. In came the three Misses Fezziwig, beaming and lovable. In came the six followers whose hearts they broke. In came all the young men and women employed in the business. In came the housemaid with her cousin the baker. In came the cook with her brother's particular friend the milkman. In came the boy from over the way, who was suspected of not having board enough from his master, trying to hide himself behind the girl from next door but one who was proved to have had her ears pulled by her mistress; in they all came, any-how and every-how. Away they all went, twenty couple at once; hands half round and back again the other way; down the middle and up again; round and round in various stages of affectionate grouping, old top couple always turning up in the wrong place; new top couple starting off again, as soon as they got there; all top couples at last, and not a bottom one to help them.
When this result was brought about the fiddler struck up "Sir Roger de Coverley." Then old Fezziwig stood out to dance with Mrs. Fezziwig. Top couple, too, with a good stiff piece of work cut out for them; three or four and twenty pairs of partners; people who were not to be trifled with; people who would dance and had no notion of walking.
But if they had been thrice as many, oh, four times as many, old Fezziwig would have been a match for them, and so would Mrs. Fezziwig. As to her, she was worthy to be his partner in every sense of the term. If that's not high praise, tell me higher and I'll use it. A positive light appeared to issue from Fezziwig's calves. They shone in every part of the dance like moons. You couldn't have predicted at any given time what would become of them next. And when old Fezziwig and Mrs. Fezziwig had gone all through the dance, advance and retire; both hands to your partner, bow and courtesy, corkscrew, thread the needle, and back again to your place; Fezziwig cut so deftly that he appeared to wink with his legs, and came upon his feet again with a stagger.
When the clock struck eleven the domestic ball broke up. Mr. and Mrs. Fezziwig took their stations, one on either side of the door, and shaking hands with every person individually, as he or she went out, wished him or her a Merry Christmas!. ~ Fezziwig's Christmas Ball from A Christmas Carol by Charles Dickens
And this one that really nails the heart of the patriocentric teachings.
"The great weapon of authoritarianism, secular or religious, is legalism: the manufacturing and manipulation of rules for the purpose of illegitimate control. Perhaps the most damaging of all the perversions of God's will and Christ's work, legalism clings to law at the expense of grace, to the letter in place of the spirit.
Legalism is one more expression of the human compulsion for security. If we can vigorously enforce an exhaustive list of do's and don'ts (with an emphasis on external behavior), we not only can control unpredictable human beings but have God's favor as well.
Legalistic authoritarianism showsd itself in the confusion of the Christian principle of unity with a human insistence on unanimity. Unity is a profound, even mystical quality. It takes great effort to achieve yet more effort will never produce it; it is a source of great security yet demands great risk.
Unanimity, on the other hand, is very tidy. It can be measured, monitored, and enforced. It is largely external, whereas unity is essentially internal. Its primary goal is corrected behavior, while unity's is a right spirit." ~ Daniel Taylor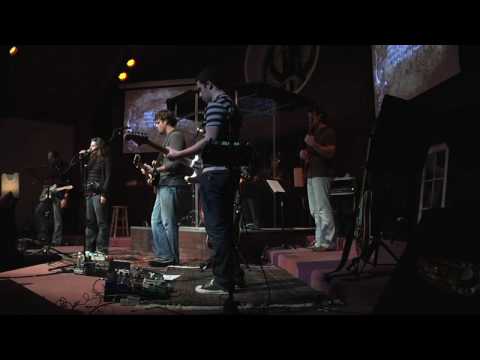 Jesus I am Resting Resting

Jesus I am resting, resting
In the Joy of what Thou art;
I am finding out the greatness
Of Thy loving heart.
Thou hast bid me gaze upon Thee,
And Thy beauty fills my soul,
For by Thy transforming power
Thou hast made me whole.
Jesus, I am resting, resting
In the joy of what Thou art;
I am finding out the greatness
Of Thy loving heart.
O how great Thy loving kindness.
Vaster, broader than the sea!
O how marvelous Thy goodness,
Lavished all on me!
Yes, I rest in Thee, Beloved,
Know Thy certainty of promise,
And have made it mine.
Simply trusting Thee, Lord Jesus,
I behold Thee as Thou art,
And Thy love, so pure, so changeless,
Satisfies my heart;
Satisfies its deepest longings,
Meets supplies its every need,
Compasseth me round with blessings;
Ever lift Thy face upon me,
As I work and wait for Thee;
Resting 'neath Thy smile, Lord Jesus,
Earth's dark shadows flee.
Brightness of my Father's glory,
Sunshine of my Father's face,
Keep me ever trusting, resting;
Fill me with Thy grace.
Treasures of a Mother's Heart Retreat 2010 – Part 4
This week's podcast features my friend and speech student Jessica Atkins sharing her testimony. I am certain Jessica's thoughts will encourage all homeschooling moms to persevere and will challenge those of you considering public education during the high school years to examine the effects this environment can have on even the most Godly young women.
Audio clip: Adobe Flash Player (version 9 or above) is required to play this audio clip. Download the latest version here. You also need to have JavaScript enabled in your browser.