Monthly Archives:
October 2010
Boy oh boy has it been windy in Central Illinois the past few days! I have been pouring over soup recipes, hoping to find a few new things to try during the holidays when the grandchildren are here. In a couple weeks I will be doing a "Week of Soups" with new recipes every day but this one was so delicious, I couldn't wait to share it. I had planned to follow a recipe but the mushrooms on sale begged to be added to the pot and before I knew it, I had "tweaked" and was happy with the results! At the end of the meal, we all decided it reminded us of pizza, hence its name! Note to cook: Best prepared while listening to, dare I tell this, C-H-R-I-S-T-M-A-S music?!?!?!?!?!?!? Six Pence None the Richer was a great beginning to the holiday season!
Pizza in a Pot
1 1/2 pounds breakfast sausage links (not maple-flavored) and cut into 1 inch pieces
2 TBS. olive oil
1 onion, finely chopped
6 cloves fresh garlic, sliced
4 14 1/2 oz. cans diced tomatoes with Italian seasoning
6 cups water
1 pound button mushrooms, whole or sliced
4 carrots, peeled and sliced
1 package frozen cheese tortellini
dried parsley, basil, ground pepper, salt, and crushed red pepper to taste
Parmesan cheese for garnish if desired
In pot, saute onion and garlic with sausage links with olive oil until meat has no pink. (The sausage I used had little grease in it so I had to add the oil as it fried. If the sausage is too greasy, don't add the oil and drain it well before adding the rest of the ingredients. You might want to add the olive oil anyway for flavor, though.) Add tomatoes, carrots, mushrooms, water, and seasonings. Simmer for 45 minutes. Add tortellini and cook for another 20 minutes. Sprinkle with cheese and serve. I think this would be a great crock pot recipe, too, if the meat were pre-cooked and the pasta wasn't added until the end of the cooking time. It would also be good with green and red peppers and ground sausage or Italian links instead of the breakfast links. I served this with crusty Italian bread and a simple lettuce salad. Thumbs up all around the table and Clay was happy to be taking it in his lunch today!
Treasures of a Mother's Heart is just 10 days away and registrations are needed to Susie by the first of next week! If you haven't yet decided if you will come, let me encourage you to join us. This year's retreat day is sure to be a tremendous blessing as we consider the many, many ways the Lord has provided for our days as homeschooling moms, even while we were yet young girls and even during difficult and dark times! Our theme is "His Eye is on the Sparrow" which is based on this wonderful passage of Scripture: "Are not two sparrows sold for a copper coin? And not one of them falls to the ground apart from your Father's will." (Matthew 10:29)
We know this will be a wonderful time of encouragement and inspiration for all moms who attend. Here are some of the highlights:
• Shelly Roberts, Jane Gestrine, along with a special special guest, and Karen
Campbell will be sharing how their growing up years prepared them to become
homeschooling moms through God's provision and protection in their lives.
• Two homeschooled daughters will share how the Lord has used homeschooling to
build their faith and to challenge them to grow spiritually.
• Alison Meuth, an operatic soprano and homeschooling mom, will be leading us in
worship songs and delighting us with a mini-concert.
• The Treasure Players will be entertaining us in their play "The Resume" by
answering the question: "What is the true value of a homechooling mom?"
• A delicious continental breakfast and a fabulous luncheon plus unlimited
chocolate and sweet door prizes along with hours of fellowship with mothers just
like you will round out a perfect retreat day!
Note: This event is open to ALL homeschooling moms, older daughters, and grandmas! Nursing babies are also welcome!
Please join us by sending your name, address, phone number, and e-mail along
with a check for $25.00 for each person attending (except babies!) to Treasures of a Mother's Heart by November 3, 2010 to:
Susie Pollitt
743 E. Olive St.
Canton, Il. 61520
For other questions or information call Karen at 647-8667 or e-mail her at
shesthatmom@gmail.com.


"As for man, his days are like grass; he flourishes like a flower of the field; for the wind passes over it, and it is gone, and its place knows it no more. But the steadfast love of the Lord is from everlasting to everlasting on those who fear him, and his righteousness to children's children, to those who keep his covenant and remember to do his commandments. ~ Psalm 103:15-18
The elderly woman shivered as she dressed, pulling on her boots over two layers of stockings, wrapping a scarf around her neck and carefully tucking it inside a heavy coat. Peering through the frosty glass of her window, she smiled as she saw the birds flocking to the feeder. Tufted titmice, cardinals, sparrows, black-capped chickadees. She wondered who was feeding her birds back home. She sighed. Only days ago, early mornings would have found her hurrying about in her own kitchen, making coffee and oatmeal, watching from the north window as her husband filled the feeders in the backyard.
Thoughtfully, she gathered up the day's reading materials: the morning's newspaper, her Bible, her devotional book, and a warn copy of The Illinois Prairie, being careful not to lose the place where they had left off yesterday. She paused to look at the picture on the cover; it reminded her of slow Sunday strolls along railroad tracks gathering seed for their own prairie project, a hobby they had enjoyed when their only daughter had married and left home.
"I'm, ready!" she called from the upstairs room to her son-in-law and grandsons who were trying to warm up in the hallway below. She was now a guest in her daughter's home and it seemed odd. The tall man took her hand and together they walked slowly down the freshly shoveled sidewalk, the snow still gently falling in the early light of a January morning.
"How cold did it get last night?" she asked, her voice muffled by the blowing of the wind and the woven scarf now arranged over her face.
"Believe it or not, the bank sign said twenty below when we drove through town."
"Oh, my!" She thought, again, of her birds as she climbed into the car.
Gingerly, so as to avoid the snow plow and a group of neighborhood boys already out with their sleds, they drove the 6 blocks without conversation. Sliding into a parking place, the two walked arm in arm across the pavement, the snow rushing down in larger flakes and covering their path.
Taking the elevator to the 3rd floor, the doors opened to the bustle of young orderlies delivering breakfast trays and patients in wheel chairs heading off for early morning testing. The old woman found his door and walked in the room quietly in case he was still asleep.
The first bed was empty and ready for its next occupant. Everything was spotless and tidy, including the gentleman in the second bed who smiled and attempted to pull himself up a little higher when he saw her. Tenderly, she hugged him and kissed the top of his head. Thoughts of the curls she had so often caressed in years gone by quickly passed through her mind. "It looks like they already shaved you this morning. Did you have your bath?"
He nodded.
The younger man took the woman's coat and hung it up at the end of the room as he, too, greeted the older gentleman. "You're looking better today, Kenny," he offered. The man smiled, trying to form words that never came, and clumsily gestured toward the Bible his wife had brought so she sat down and prepared to read. Sensing that he was an outsider who had stumbled into a private sanctuary of sorts, the son-in-law said "I'll be back for you later, mom." He paused and looked back as he closed the door.
As the old woman began to read, first from a Psalm and then the Scripture passage from the devotional book, they both remembered earlier days, the time before the stroke when he was the one who read to them. Reaching over to take his hand, the woman thought of how many times they had prayed together over the years, nearly 51 of them spent as husband and wife.
This is one of the precious memories I have of the last days before my dad passed away. Several weeks of terrible cold and blizzards had brought my mom to stay with us after my dad was admitted to the hospital. Every single day during that time, my mom continued the routine they had enjoyed together since they were first married. I am so thankful for the blessing of parents who were faithful to both the Lord and to each other. What a wonderful testimony for our children's children, God's everlasting faithfulness and grace to us.
"Bless the Lord, O my soul,
and all that is within me,
bless his holy name!
Bless the Lord, O my soul,
and forget not all his benefits,
who forgives all your iniquity,
who heals all your diseases,
who redeems your life from the pit,
who crowns you with steadfast love and mercy,
who satisfies you with good so that your youth is renewed like the eagle's."
~ from Psalm 103
Spoon River Valley:  Ellisville, Illinois from Mount Piscah
I love Illinois this time of year. Farmers are hustling, trying to out wit the rainstorms and nearly very soybean and corn field has been combined, leaving a fresh baked grain scent along every country road.
Harvest.
Who doesn't anticipate it, revel in it? Everyone at my house starts getting anxious for the big Thanksgiving Day feast about this time every year. While we do go all out with a turkey and all the trimmings that day, sometimes we just have to have a "taste" of the real thing for supper while its still October! Here is my quick and easy version I call Mock Thanksgiving Day Dinner and its all whipped up in the crock pot! I like to serve this with hot rolls, baked acorn squash topped with brown sugar and butter, layered pea salad, and, of course, cranberry sauce. And if there is time, pumpkin pie is a good idea, too! This recipe serves 6-8 people but remember I cook for teenage boys!
6 boneless, skinless chicken breasts cut into thick strips
2 boxes stuffing mix (I prefer turkey flavored)
1 large can (or 2 small) Cream of Mushroom soup
1 cup milk
1 tsp garlic powder or 1 TBS. fresh minced garlic
2 tsp. dried parsley flakes
Fresh ground pepper
1 large can French fried onion rings
In bowl, mix together soup, milk, garlic, parsley, and pepper. Place half of mixture in bottom of crock pot. On top of mixture, place half of chicken, topped with 1 box of dried stuffing mix and half of fried onion rings. Repeat layers. Cook on low for 5 hours. Serve piping hot and pretend it is Thanksgiving Day!
Urban legends of homeschooling abound and often end up being the stuff that questions are made of when we visit with well-meaning Aunt Bess at the family reunion or Mr. Armbruster at the church potluck.
"What about socialization?"
"How will you ever teach math and science?"
"You don't have a teaching certificate. Are you really qualified to teach your children?"
"Don't you want your children to experience the real world?"
And on and on the list goes.
As those of us who are homeschoolers know, these are loaded questions that have little to do with what is best for our own children. Rather, they convey to us what the questioner actually thinks about homeschooling as an educational choice, and sometimes it is even a passive aggressive way to express their disapproval.
That last question, especially, always makes me laugh. Is a 30 X 30 foot classroom full of boring textbooks and 29 other equally foolish and insecure young people the real life of which we speak? The lucridiousness of this statement hit me again over the weekend as I stood at one of the Wal-Mart "intersections," waiting for my unsocialized and inexperienced homeschooled children to finish their shopping. In an act that I am certain would make Margaret Sanger proud, in strolled a teenage girl pushing a cart that held a doll-sized infant carrier that slid back and forth in the basket as the driver rummaged in her purse. Circling around and heading down the make-up aisle, another 5 girls appeared and all began talking at once.
"I was sooo wasted last night."
"Yeah. Did you hear about Cassie? She was so wasted, too. They thought she died."
"She didn't die, she just passed out in her own puke."
"No, I heard she died."
"Whatever."
"Hey, I forgot to take the kid along last night," said the "mother" of the group, pointing at a 5 pound bag of flour that had been dressed in a pink knitted hat and wrapped in a pale pink blanket. "Yeah, but I brought it along today."
One of the group reached down inside the cart and, picking up the "baby," laughed as she adjusted the blanket and held the bundle under one arm.
"So, you wanna go out tonight?" asked another one of the girls.
"OK, said the "mom."
"Hey, did you see who Tyler left with after the game?"
"Yeah, I saw. And they were both so wasted."
Tossing the "baby" back into the seat, but failing to fasten the seat belt, all six of them disappeared into the nail polish as I pondered this notion of the "real world." In my real world, most homeschoolers have instant access to babies, whether it is younger siblings or nieces and nephews of older ones. No one needs to tell them that babies require responsibility and hard work because they watch their moms every single day. They are the most often requested babysitters of parents in the church because they know how to change diapers, are fun for kids to hang out with, and they actually enjoy being with little children. "I was so wasted" is not in their vocabulary because they are too busy writing computer programs, attending NASA science camps, maintaining home businesses, creating culinary works of art in the kitchen, and writing novels. I couldn't help but wonder if Aunt Bess and Mr. Armbruster even know what "the real world" is in 2010.
And, by the way, in my real world, flour is used for baking. I wonder how many of those girls knew that.
I have been hearing lots of hype about the Parental Rights Amendment and, as many of you probably have, watched this video clip making its way around the internet. I would encourage you to be as informed as possible about this movement before signing on to it, promoting it, or donating to it. Here is the clip: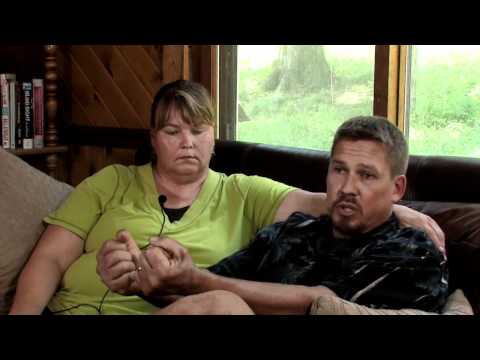 The following is a well-reasoned assessment of this amendment written by Christine Field, homeschooling mom, author, and attorney with Homeschool Legal Advantage.
The Parental Rights Amendment
Homeschool Legal Advantage has taken a position that it will take no action in supporting the Parental Rights Amendment (see ParentalRights.org). While the campaign for its adoption is well-funded and tugs the heart-strings of all parents to support its introduction and passage, the campaign does not disclose the back story behind the Parental Rights Amendment (PRA).
What it is?
The Parental Rights Amendment is a proposal to amend the United States Constitution in response to a perceived threat from the United Nations Convention on the Rights of the Child (CRC). The United Nations adopted the Convention in 1989, and all members of the United Nations (including the Middle Eastern countries) support it, except for Somalia and the United States.
The PRA is an attempt to place a huge bandage over a wound that has not yet been inflicted. It is being marketed to parents as the immediate solution to an immediate threat. It would be interesting to learn how many of its supporters actually understand what it would take to amend the United States Constitution.
What would the PRA take for passage?
A successful amendment to the US Constitution is extremely unlikely. First, it
must be approved by 2/3rds of the Senate, and then approved by the states. A long, unlikely
road lies ahead for this well-intentioned amendment. (See note below.) Yet, we
are being rallied on all sides to pressure our legislators and to send our contributions to support this cause. From CSPAN: "Since 1789, over 10,000 amendments to the Constitution have
been proposed in Congress. Of those, only 33 were sent to the states for
ratification, and only 27 were ultimately ratified. " (From note below)
While supporting the PRA makes a great photo opportunity for politicians and provides great copy for the legislator's newsletters to the constituents, it is likely an exercise in futility. The threat to parental rights has been addressed in the Courts. The United States Supreme Court has addressed the issue of parental rights in numerous cases. The right to homeschool and the religious freedom we enjoy have been litigated and parents have won. They have ruled that parents have a "fundamental right" to teach their own children. That right is already firmly ensconced in our legal tradition and precedent.
Summary of our questioning the PRA
1. It is unlikely it will pass. Like so many well-intentioned movements it is not likely to endure the rigors on the path to ratification.
2. It is not necessary. We already have recognized fundamental right to direct and control the upbringing of our children through the decisions of the United States Supreme Court.

How should we respond to the United Nations Convention on the Rights of the Child?
If the CRC is ever called to a vote or comes to the attention of the Nation, a call or letter to your senators and representatives is definitely in order – and it's FREE to express your opposition. You don't have to sign a petition or pledge contributions. Focus on monitoring and opposing the CRC, rather than proposing a Constitutional amendment.
It is a more prudent and productive move to rally fellow parents to urge legislators to NOT support the CRC, if and when it ever arises to that level of consideration. Interestingly, it is not the subject of much interest or debate outside of the old guard circle of homeschoolers. It makes logical sense to first attempt to resolve the CRC before we ask THE ENTIRE NATION to vote on a constitutional amendment to protect us from the CRC.

What if the CRC becomes controlling authority?
Should we be fearful for the future of our parental rights in this country? We can take a posture of fear and intimidation or we can persevere with a sense of vigilance. When any convention or law threatens to compromise our freedoms, the best response is to homeschool with integrity and pray for our country. It's what most of us have been doing all along.
Christine Field
www.HomeschoolLegalAdvantage.com
www.MomLifeNavigator.com
Footnote: From CSPAN
Debating proposals to amend the Constitution is one thing; however actually amending it is another. Since 1789, over 10,000 amendments to the Constitution have been proposed in Congress. Of those, only 33 were sent to the states for ratification, and only 27 were ultimately ratified. The number of proposed amendments to the Constitution has actually gone down
during the last decade:
Congress Number of Proposed Amendments
106th (1999) 60
105th (1997-98) 103
104th (1995-96) 158
103rd (1993-94) 156
102nd (1991-92) 165
101st (1989-90) 214
Examples of prominent amendments in recent years which received much
congressional attention but failed to survive the process include the Flag
Desecration Amendment, the Balanced Budget Amendment, the Equal Rights
Amendment, a Term Limits Amendment, and a School Prayer Amendment.
I would also encourage you to listen to the August 15 and 21, 2010 podcasts on the 2009 Leadership Summit if you have not already. HSLDA, who is promoting and sponsoring the Parental Rights Amendment, was well- represented at this conference. I see many parallels in the agenda this conference outlined and the goals of the PRA.
"We have different gifts, according to the grace given us. If a man's gift is prophesying, let him use it in proportion to his faith. If it is serving, let him serve; if it is teaching, let him teach; if it is encouraging, let him encourage; if it is contributing to the needs of others, let him give generously; if it is leadership, let him govern diligently; if it is showing mercy, let him do it cheerfully." Romans 12:6-8
When I was in the 5th grade, my father bought a hardware store on the main street in our small town and after a couple years, he had the opportunity to move it a few doors down to a newer and more attractive building. The weeks of the move were spent boxing up rows and rows of plumbing products and car parts, relocating shelving units to the new location, and cleaning and organizing everything that went out one door and into the next. I spent every afternoon after school and all day long on those Saturdays scrubbing, polishing, and arranging as best as a 9 year old can possibly do.
A couple blocks down and around the corner from the store was a barber shop where an elderly gentleman, Mr. Largent, spent much of his time. He had no family and little money so the owner of the shop allowed him to live in the basement. On sunny days, the old man sat in a lawn chair outside of the shop, waving to anyone who drove past and engaging customers in conversation. He was a man who had opinions about everything but mostly about the Lord and he challenged passersby with the Gospel message every chance he had. He dressed in bib overalls every single day, including Sunday mornings which saw him attentively listening to my grandma's Sunday school lesson in the adult class or heartily singing from the back pew of our Baptist church. He was always polite and courteous to the widows, often telling them how beautiful they looked. He reminded anyone who smoked cigarettes or was known to frequent the local taverns that "the Lord could cure you of any addiction." He refused to miss a single town funeral, hoping that one day his own would be well attended.
It was unclear what sort of job this man had held in earlier days but we knew he had once had a wife who had died. We also knew he had an older brother who lived in a nursing home far away and they hadn't seen each other for years. The people in our small community had become his family.
Which brings us to the week of our hardware store move.
Mr. Largent was always looking for a way to offer kindness to those who befriended him and when he heard that my dad was moving his store, Mr. Largent was eager to help. On the morning of the actual move, in the midst of boxes, chaos, and even a few customers, I happened to look down the street to see Mr. Largent ambling our direction. Behind him was an old, rusted Radio Flyer and on his face was a huge grin. "I've come to help you move!" he called out and that he did. At the end of the day, he had made dozens of trips from one building to the other with motor oil, kitchen sink drainers, and the entire garden tool inventory on the back of his formerly little red wagon!
I often think of that day when Mr. Largent came to help my dad. At first glance, he had little to offer. What could an old man bring in a rusty wagon that would benefit anyone? He was slow and easily distracted by anyone willing to listen to him but he brought what he could because he wanted to be an encouragement to all of us. Because that is what families do. Because that is what Christians do. The Lord had given Mr. Largent the gift of exhortation and encouragement and he used it that day for God's glory.
There are several passages of Scripture that list the various spiritual gifts given to believers. (1 Corinthians 12, Romans 12, and Ephesians 4) These gifts are among the greatest benefits that the Lord pours out on those who have been called according to His purposes. They allow us the opportunity to be a blessing both to those who already know Jesus and to those who only know Him through our own lives. Today I am so thankful to serve a God who pours out these gifts to us so that we can serve Him by His grace and for His glory. I am also grateful for the example set for me by this kind old saint.
"Bless the Lord, O my soul,
and all that is within me,
bless his holy name!
Bless the Lord, O my soul,
and forget not all his benefits,
who forgives all your iniquity,
who heals all your diseases,
who redeems your life from the pit,
who crowns you with steadfast love and mercy,
who satisfies you with good so that your youth is renewed like the eagle's."
~ from Psalm 103
*This picture is of my grandpa, not Mr. Largent, but they had the same tailor!
"When the Frost is on the Punkin"
James Whitcomb Riley. 1853–1916

When the frost is on the punkin and the fodder's in the shock,
And you hear the kyouck and gobble of the struttin' turkey-cock,
And the clackin' of the guineys, and the cluckin' of the hens,
And the rooster's hallylooyer as he tiptoes on the fence;
O, it's then the time a feller is a-feelin' at his best,
With the risin' sun to greet him from a night of peaceful rest,
As he leaves the house, bareheaded, and goes out to feed the stock,
When the frost is on the punkin and the fodder's in the shock.
They's something kindo' harty-like about the atmusfere
When the heat of summer's over and the coolin' fall is here—
Of course we miss the flowers, and the blossoms on the trees,
And the mumble of the hummin'-birds and buzzin' of the bees;
But the air's so appetizin'; and the landscape through the haze
Of a crisp and sunny morning of the airly autumn days
Is a pictur' that no painter has the colorin' to mock—
When the frost is on the punkin and the fodder's in the shock.
The husky, rusty russel of the tossels of the corn,
And the raspin' of the tangled leaves as golden as the morn;
The stubble in the furries—kindo' lonesome-like, but still
A-preachin' sermuns to us of the barns they growed to fill;
The strawstack in the medder, and the reaper in the shed;
The hosses in theyr stalls below—the clover overhead!—
O, it sets my hart a-clickin' like the tickin' of a clock,
When the frost is on the punkin and the fodder's in the shock.
Then your apples all is gethered, and the ones a feller keeps
Is poured around the cellar-floor in red and yaller heaps;
And your cider-makin's over, and your wimmern-folks is through
With theyr mince and apple-butter, and theyr souse and sausage too!…
I don't know how to tell it—but ef such a thing could be
As the angels wantin' boardin', and they'd call around on me—
I'd want to 'commodate 'em—all the whole-indurin' flock—
When the frost is on the punkin and the fodder's in the shock.
You know how public schools hold teacher institute days for further development of teacher skills? Let me encourage you to set aside some time for your own homeschooling mom enrichment and add these links to your list for inspiration!
If you and your children love listening to books on Mp3, here is a great free resource!
Expand your mind and get creative teaching ideas by stopping by this website. Believe me, there are articles on just about any interest homeschoolers might have!
Are you a new homeschooler or just in need of a little inspiration for making the early elementary grades more hands-on and enjoyable for your little ones? This is, hands-down, one of the best blogs I have seen to inspire you!
Did you know you can teach and learn just about anything with music? Here's proof!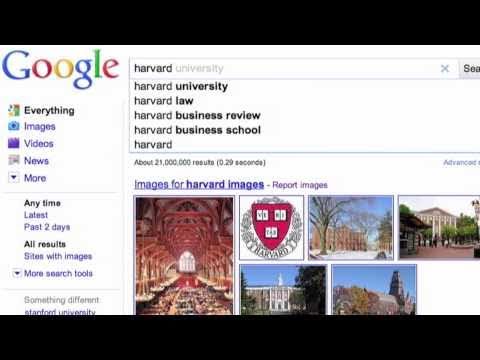 Think your children might be missing something from your local public school? Look at this and get back to me.
And speaking of what they might be missing at your kitchen table, check this out: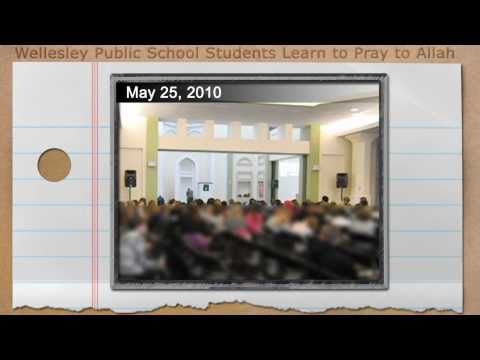 My friend, Pastor Jack Brooks, has reviewed Voddie Baucham's Family Driven Faith and has spoken some very wise words. Once again, I was left asking myself "How can so many people claim their own views are "biblical" with such a straight face?"
And finally, if anyone is wondering why in the world I have given so much time and energy to examining the patriocentric movement, it is comments like this one from Bethany that should explain it.
I made this cake over the weekend for my own birthday celebration; it is my standby chocolate cake and is so delicious! Enjoy!
Buttermilk Fudge Cake
1 cup softened butter
1 cup white sugar
1 cup brown sugar
5 eggs
1 tsp. vanilla
1 ¾ cups all purpose flour
½ cup baking cocoa
1 tsp. baking soda
1 tsp. salt
1 cup buttermilk or sour cream or soured milk (1 tsp, vinegar or lemon juice stirred into 1 cup milk and allowed to sit at room temp for 5 minutes)
Cream butter and sugars. Add eggs and vanilla; mix until light and fluffy. Mix together flour, cocoa, soda, and salt. Add to batter alternately with buttermilk or sour cream.
Pour into 3 round cake pans that have been greased and floured. Bake at 350 degrees for 25-28 minutes. Remove from oven and cool for 10 minutes; remove from pans and allow to cool completely. Frost with Fudge Butter Cream Frosting. Can add chopped candy bars or nuts as you frost. I prefer the sour cream addition because I think it make has better texture.

Fudge Buttercream Frosting
4 sticks butter, softened (1 lb.)
4 pounds powdered sugar
3/4 – 1 cup baking cocoa
1 tsp. vanilla extract
1 tsp. almond extract
cream, evaporated milk, or milk to make desired consistency
Mix sugar and butter together on medium speed in mixer. Add extracts. Drizzle in milk until the frosting is the desired consistency; start with only a little at a time. To make a crumb coat for the cake before a final frosting, save out a cup or so of frosting and add milk until you have a glaze similar to what you would use on donuts or cinnamon rolls. Frost with glaze and allow to harden before final frosting. (Be sure to use regular frosting between the layers.) chill in fridge to firm.
* Casey Buonaugurio cross stitch design