Monthly Archives:
September 2010
Carousel on the Mall in Washington D.C.
Yes, I do believe summer has whizzed right by us at record speed!
I have started pulling out the fall recipes, thinking ahead to large groups of many boys (and some girls, though we definitely are in the minority) feasting around a Thanksgiving table. This is one of my favorite recipes from the Farm Journal Cookie Cookbook, circa 1971. The pages are covered with sticky spots and notes my daughter made when she was about 12 and beginning to enjoy baking. I first made these bars when we were living in Germany and I wanted to send Clay a goodie package to England where he was in field training. They have been a favorite ever since!
Spicy Apple Bars
½ c. shortening
1 C. sugar
2 eggs
1 C. sifted flour
1 tsp. baking powder
½. Tsp baking soda
½ tsp. salt
1 TBS. cocoa powder
1 tsp. ground cinnamon
½ tsp. ground nutmeg
¼ tsp. ground cloves
1 c. quick-cooking rolled oats
1 ½ Diced peeled apples
½ cup chopped walnuts
Cream together shortening and sugar until light qand fluffy. Beat in eggs, one at a time. Add next 8 ingredients and mix well. Stir in oats, apples and walnuts. Spread in a greased 9 X 13 pan.
Bake at 375 degrees for about 25 minutes. Cool slightly in pan. Sprinkle with powdered sugar and cut into squares. This is also delicious served warm and topped with vanilla ice cream.
If you are on Facebook, be sure to stop by the Relationship Homeschooling page, click on "like" at the top of the page, and share your ideas for building great relationships with your children! Invite all your friends and challenge them with the Basic Tenets of Relationship Homeschooling. Their children will thank you!!!
The Basic Tenets f Relationship Homeschooling
1. A relationship homeschooler embraces two great commandments: Loving the Lord your God with all your heart, soul, mind and strength, and loving your neighbor as yourself. She believes that upon these two commands hang all the law and the prophets.
2. A relationship homeschooler knows that these commands are fulfilled as the "one anothers" of Scripture are put into practice in their homes, churches, and communities. She values her husband and her children as precious brothers and sisters in Christ, understanding that those are the relationships that will be carried with her into eternity.
3. A relationship homeschooler seeks to be obedient to the Word of God, thus becoming a living example to her children. She believes that Jesus Christ alone is her Savior and desires to live in the truth of that fact, trusting only in His mercy and grace for her salvation.
4. A relationship homeschooler trusts that a sovereign God is working not only in her own life but in the lives of her children, calling each of them into a relationship with Jesus Christ and is giving each of them an individual calling in which to use their own gifts. To that end, a relationship homeschooler seeks to help her children identify and use those gifts for God's glory alone.
5. A relationship homeschooler sees her own household as the beginning point in fulfilling the great commandments but certainly not the end in itself. She joyfully recognizes that loving her neighbor means loving all of those in need and seeks to imprint that vital truth in the lives of her children as they work together to apply all the relationship principles to the ends of the earth.
Audio clip: Adobe Flash Player (version 9 or above) is required to play this audio clip. Download the latest version here. You also need to have JavaScript enabled in your browser.
"All prophecies, all understanding, all knowledge, even if we were to study and could understand all the revealed truth contained in the Christian faith, and even if we were to do good deeds, even to the point of sacrificing our own lives, without love these, too, are worthless. All our hours of washing and folding and putting away laundry and all our days spent teaching phonics and all our moments in the car shuttling children from one piano lesson to another soccer game, and all our scrubbing bathrooms or baking delicious desserts for our husbands and all our diaper changing and even all our Bible study and prayer times are worthless if done without love." This podcast concludes my latest series on patriocentricity by looking at 1 Corinthians 13 and how is applies to homeschooling moms.
"And it came to pass, when all the people had completely crossed over the Jordan, that the LORD spoke to Joshua, saying: "Take for yourselves twelve men from the people, one man from every tribe, and command them, saying, 'Take for yourselves twelve stones from here, out of the midst of the Jordan, from the place where the priests' feet stood firm. You shall carry them over with you and leave them in the lodging place where you lodge tonight.'"
Then Joshua called the twelve men whom he had appointed from the children of Israel, one man from every tribe; and Joshua said to them: "Cross over before the ark of the LORD your God into the midst of the Jordan, and each one of you take up a stone on his shoulder, according to the number of the tribes of the children of Israel, that this may be a sign among you when your children ask in time to come, saying, 'What do these stones mean to you?' Then you shall answer them that the waters of the Jordan were cut off before the ark of the covenant of the LORD; when it crossed over the Jordan, the waters of the Jordan were cut off. And these stones shall be for a memorial to the children of Israel forever." ~ Joshua 4:1-7
Over the weekend I watched a movie about the life of Princess Kaʻiulani who was heiress to the throne of Hawaii in the late 1800's. As the story goes, when she was a little girl, her mother gave her a small drawstring bag for collecting sea shells and each time they experienced something they wanted to remember, the little girl would attach that memory to a particular sea shell. As she grew older, she could look at each shell and remember, usually with great fondness, those significant events in her life. During times of tremendous disappointment, those shells came to represent times of blessing to her and those precious memories were often a source of great strength to the young princess.
As Christians living in a fallen world and often struggling with the grief that sin brings to our lives, we are prone to forget the wondrous works that God has done and the many blessings He provides for us each and every day. Even Joshua recognized the importance of physical reminders of God's faithfulness for both those he was leading and for future generations, determining that "these stones shall be for a memorial to the children of Israel forever."
I have often encouraged those who are in the midst of tremendous disappointment to make a list of the blessings God has given to them and to turn it into what I call a journal of faith. As we ponder all the mighty works of God on our behalf, our faith grows along with each entry. Sometimes the things we remember are small and sometimes they are forgotten. Other times they are huge.
Yesterday as I heard my pastor preach on Psalm 103, I was personally challenged to set aside one day each week to meditate on the many benefits of the Lord. So I have decided to record these benefits each Monday morning and share them so that perhaps others could be encouraged as well. Here is my story for this week:
One morning, about an hour before the alarm was supposed to go off, I woke up needing to go to the bathroom. Mindlessly trudging down the hallway, as usual, I could see my neighbor's nightlight shining out of her bedroom window.
I had never cared much for this woman and, frankly, considered her a threat to our family because she didn't care much for homeschooling or children. More than once I had caught her being unkind to my boys and had endured numerous visits from the police when she called them because she didn't approve of something they were doing in our own yard! One time I was pushed to the end of my patience when she told me that "families like yours with all those boys shouldn't be living in town" to which I had reminded her that "we had lived here for 15 years before she moved in and that certainly the realtor had pointed out the fleet of Big Wheels prior to her signing any papers." It could have been much uglier than it was.
Some of these thoughts passed quickly through my mind, as thoughts are wont to do, when I suddenly had an overwhelming urge to pray for this lady. It wasn't just a passing thought but I felt nearly consumed with the need to cry out to God for this woman. So I began to pray, asking God to protect and keep her.
Groggily I went back to bed and had fallen asleep when I was quickly brought back to consciousness by the flashing of red lights against the hallway wall. I hurried down the stairs to see that two police cars, an ambulance, and a fire engine were all parked in front of my neighbor's house and 2 paramedics were wheeling a gurney toward the front door. Moments later my neighbor was whisked away to the hospital where she was treated for chest pains and heart attack symptoms.
While I believe that the Lord only speaks to us through the written word today, I do believe that the Holy Spirit also convicts us to do things that Scripture already commands us to do. I know that the Lord was using this particular time, in His providence, to impress on me the need to pray for this neighbor, which I have done many times since, especially when she has been the most unlovely! I am placing this story in my spiritual book of remembrances today as a reminder that God wants me to be obedient to His Word and that He loves me enough to take extraordinary measures to be certain I am listening to His commands!
"Bless the Lord, O my soul,
and all that is within me,
bless his holy name!
Bless the Lord, O my soul,
and forget not all his benefits,
who forgives all your iniquity,
who heals all your diseases,
who redeems your life from the pit,
who crowns you with steadfast love and mercy,
who satisfies you with good
so that your youth is renewed like the eagle's."
~ from Psalm 103
For those of you who happened to listen to the patriarchy/patriocentricity podcasts, I think you will find these links interesting. I am continually amazed at the lack of graciousness and downright obnoxiousness that comes out in discussions on the "roles" of men and women. What amazes me most of all is that all three of these men are pastors. Lord God, please help us if these are the men who are to be the shepherds of the sheep!
First, this is John Piper's response when asked about what a woman should do if she is being abused by her husband. What is with that nervous giggle when discussing such a sad and horrifying situation in the church?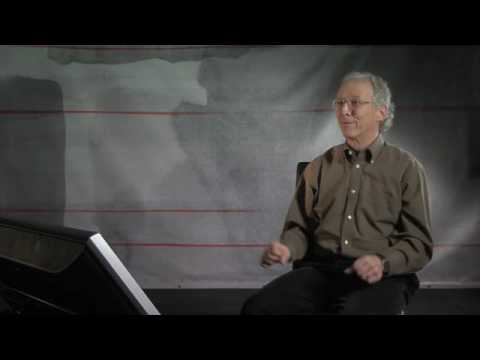 Secondly, this clip was posted on the blog of Pastor Daniel Randle of the Cleveland Road Baptist Church in Athens, Georgia as a humorous commentary on women's "roles." Besides the offense of the racial slur of the title of this clip, I don't find this mockery of being a homemaker too much different than Betty Freidan's writings that were used to usher in the radical secular humanist agenda of her brand of feminism. Oh, and ironically, his blog is named "Christ and Culture!" ***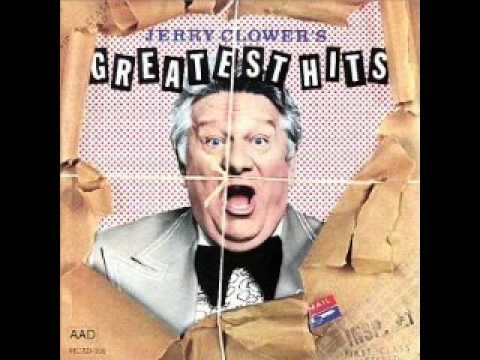 And last but certainly not least, patriocentric homeschooling's own Kevin Swanson has presented his "critique"of Hillary McFarland's book Quivering Daughters, though after listening to his take on it, I have a hard time believing he and I read the same book. In quintessential Swanson hyperbole, we are subjected to one rant after another, including his claims that Hillary "loves large corporations, likes tyranny and working for a slave based system, loves her father the way you love a serial killer, is antinomian, and hates the covenant family and homeschooling." You know how he doesn't come to his podcasts prepared and thinks he is the Rush Limbaugh of the homeschooling airwaves? The most telling part of his rant, I think, is his mockery of relationships. I didn't get it the first time through but Clay pointed out to me that, basically, Swanson is mocking women and moms in particular since the word "relationship" is one of those words that we are apt to connect with, perhaps more than men do. My guess is that there are more women who listen to Kevin than there are men and he knows that. I also wonder if Pastor Kevin preaches from a Bible that includes Luke 4:22 or if his dictionary even includes a listing for the word "gracious." I also wonder if he has ever read questions 143 and 144 from the confession he took vows to uphold? If you take notes as you listen to this, you will be amazed when you read through them. Some of it sounds like a SNL skit.
The patriocentric solution for abuse of women is for them to seek refuge with their pastors? Does anyone really believe that all pastors will do the right thing after listening to these three examples?
*** Please read through the comments below for an exchange with D. R. Randle where he is defending the use of the word "she-coon." Also note that no where have I called Mr. Randle a racist. I do continue to believe, however, that the use of this word is offensive, as is the view of homemakers presented by Mr. Clower. I find the whole thing belittling and unseemly for a Christian to encourage others to enjoy as "humor." I also think the exchange proves my point in this blog entry, that some pastors are not good candidates for counseling others.
Audio clip: Adobe Flash Player (version 9 or above) is required to play this audio clip. Download the latest version here. You also need to have JavaScript enabled in your browser.
"I believe Jesus was also driving this point home when He challenged the rich young ruler about his treasure. Just before He shared this parable, He had rebuked the disciples for turning away the little children from Him, making sure every single listener knew how valuable children are to Him and how they are such a crucial part of His Kingdom. The word used here for wealth or riches can mean much more than material wealth. It implies those blessings that are ours that increase our contentment and happiness. Besides being able to part with his money or even his social status, maybe the rich young ruler loved those in his home more than he loved God. "
8th Annual Treasures of a Mother's Heart
Day of Encouragement for Homeschooling Moms
November 6, 2010
8:30 am to 3:00 pm
Lariat Club, Peoria, Illinois
"His Eye Is On the Sparrow and I Know He Watches Me" is the theme for this year. Highlights of the day will include moms sharing ways that the Lord watched over them and prepared them to be just the homeschooling moms their children need. We will also look at the calling on our lives to disciple our children as they are nurtured in our "nests" and prepared to "fly away!" This year's event also includes a mini-concert by homeschooling mom and operatic soprano Allison Richter-Meuth along with a performance by the much-enjoyed Treasures Players!
$25.00 for this one day retreat includes a continental breakfast, a luncheon, encouraging testimonies, lovely music, inspirational speakers, homeschool mom humor, special gifts for moms, wonderful fellowship with other moms just like you, and, of course, chocolate! For more information e-mail Karen Campbell at shesthatmom@gmail.com. If you are available to bring muffins or desserts, we would also love to hear from you!
Name:_____________________
Address:___________________
City:______________________
Phone number:_______________
e-mail:_____________________
Mail registration form by October 30th along with $25.00 to:
Susie Pollitt
743 E. Olive St.
Canton, Il. 61520
Congratulations to Deb, the winner of the third copy of Whats with Paul and Women that I am giving away this month. Thank you all for participating in the book giveaways and be sure to listen to the conclusion of this podcast series when it airs.
"He has told you, O man, what is good; and what does the Lord require of you but to do justice, and to love kindness, and to walk humbly with your God?" ~ Micah 6:8
Years ago and while I was volunteering at a crisis pregnancy center, three young women come in together one afternoon, all of them wanting and needing pregnancy tests. In this particular situation, since all three tests were negative, I took the opportunity to talk to the girls about their present romantic relationships, their future plans, weaving in spiritual concepts as I did. Eventually I presented the Gospel to them and, confronting them with its truth in their own lives, all three of them wanted me to pray with them as they repented of their sins and professed Christ as their Savior.
The next week I took them with me to church where they each made a public profession of faith and were baptized. As we sat together in the worship service, one of them whispered to me, asking how to use a hymnbook since she had never even seen one before. My heart was so touched; I could never remember a time in my life when I hadn't known how to sing from a hymnbook. I looked down the row of our pew and saw all three of these girls trying to follow along and singing with all their hearts.
After the service, as we stood chatting with them in the foyer, I was suddenly aware of the wide path many of the church families were making around these girls. Not one single person stopped to meet them or to offer a word of encouragement. Not one. Even the pastor's wife who was usually the first one to greet visitors was nowhere to be found. We talked a few more minutes and then the girls left, never coming back to church again. What had been obvious to me was also more than obvious to them. They had confessed their sins and had professed Christ but were looked down on, if not scorned, by His family.
I called them several times after that and sent them notes for a few months. Initially they were friendly and even felt comfortable enough to tell me that they all had just felt too out of place that morning. They thanked me for the time and investment I had made in their lives but made it clear that they were not interested in being part of my church.
Neither was I and we found a new church home fairly soon after that.
I have often wondered what happened to those girls and if the seeds that were planted that day in the pregnancy center had ever taken root and grown.
This story came to mind this morning as I have been studying what the Word tells us about living by God's grace in our lives and how we express that same grace in our relationships with others. I know all too well that many Christians would have the same response to these women as they experienced that Sunday morning. I know too many people who would be focused on their hair styles or make-up or clothing and would be planning their make-overs rather than giving them warm hugs and words of encouragement. I know others who would seek ways to disciple these girls but would grow weary of the process if they weren't seeing immediate "fruits of repentance." I know still others who would simply be disinterested, seeing them as too much effort to pursue.
Sadly, I see myself in all these Christians sometimes and I am horrified.

"Lord, please, beginning today, give me a heart full of compassion for others, those who are struggling in their sins, those who are found but self-righteous, and those who are so self-absorbed in their own lives that they simply don't care. Because I, too, am all of these." Amen.

Gustav Dore ~ Sermon on the Mount
"I find it fascinating that in the gospels there is not one mention of Jesus coming against immodesty, even though among his followers were prostitutes and the like. Jesus emphasized cleaning up the inside while the Pharisees were the ones preoccupied with cleaning up the outside. We must ask ourselves: Which are we more like – Jesus or the Pharisees? Even now do we justify ourselves, insisting we emphasize cleaning up both the inside and the outside?
I know that some react strongly to these assertions, so let me emphasize that I do want my wife and daughters to adorn themselves modestly. God did address it once in the New Testament (1Tim 2:9), but we must ask ourselves, is it possible that we have elevated modesty, or other issues of outward form, higher than Jesus did? If he only mentioned modesty once in the epistles and never mentioned it in his earthly ministry, but instead emphasized the importance of a changed heart bearing outward fruit, should we not follow his example and concentrate on reaching our children's hearts? Because He did address it in the first epistle to Timothy, let us teach our children the value of keeping private that which should be, but let us be careful of thinking that just because they look moral on the outside that they have God's values on the inside. Concurrently, let us also be careful of measuring everyone else's enlightenment by what we have decided is modest, spiritual, or holy." ~ Reb Bradley in Solving the Crisis in Homeschooling: Exposing the 7 major blind spots of homeschooling