Monthly Archives:
August 2010
What if the rules applied to the apostle Paul?
Some fun activity ideas for the kids.
Some refreshing thoughts on the good old days of one homeschooling mom!
Concerned about finances? How about putting your life into perspective?
Here is an interesting resource if you are studying Ancient Greece this fall!
Here is an interesting article on Ezzo's Babywise and another one that shows what it might look like if it became Elderwise!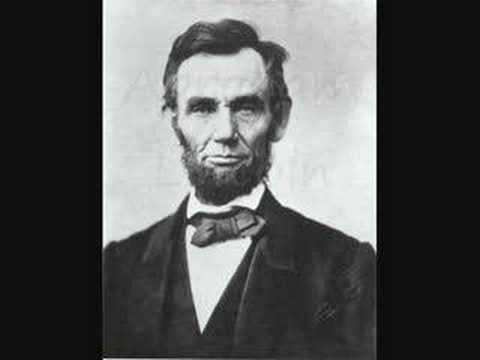 Patton and MacArthur? Kind of makes you take a second look at those little green army guys all over the floor!
Over the weekend, as we were editing the next part of the interview with Jon Zens for this week's podcast, I was thinking about the concept of the word "ezer" ("help" or "help meet" in Genesis 2) having military connotations since it is most often used in Scripture to refer to God being our "ezer." What a powerful picture this is to me of how wives and husbands, together, are called into spiritual battle, which is truly what we are doing as we homeschool our precious children.
In our Sunday School class, our teacher has been walking us through 1 Thessalonians as we look at the concept of discipleship and yesterday when we got to chapter 5 verse 8, I literally heard alarm bells sounding. The verse, in reminding us of the hope we have in Christ's coming, says "But since we belong to the day, let us be sober, having put on the breastplate of faith and love, and for a helmet the hope of salvation." I couldn't help but camp out on that last phrase for the rest of day. We are commanded here and in Ephesians 6:17 to put on the helmet of salvation. Interestingly, these are the only two places where this phrase is used in Scripture.
The helmet was a crucial part of the gear a hoplite, a Greek soldier, needed to own and it was a defensive weapon. Of all parts of the body to protect, perhaps the brain is the most important. Paul was telling the brothers and sisters in both Thessalonica and Ephesus that it is the Gospel of Jesus Christ that will protect their brains, that is, their minds and that the Gospel message isn't just a one time experience for them, rather, they are to seek to put it on whenever they go into spiritual battle. Though it is a defensive measure, it is, none the less, an action we must take.
How often does it seem like we are tempted to go along with the flow or to blindly accept teachings that come along without really searching out the truth of Scripture? How often are women told that they don't need to really study Scripture, after all they have husbands and elders who will do it for them.
I believe Paul is reminding us that we MUST protect our minds in spiritual warfare and the surest protection is the Gospel message of Jesus, that salvation comes by grace through faith and that meditating on the finished work on the cross is what will protect us when Satan wants to destroy us. These truths of who Jesus is and who we are in him will surely be our best defense against those things that threaten to destroy our minds!
I am offering another book giveaway during the weeks that I am airing the podcast interviews with Jon Zens. Leave a comment each week during those podcasts and I will enter your name in a drawing for a copy of What's with Paul and Women ~ Unlocking the Cultural Background to 1 Timothy 2. I will draw one name each week on Friday evenings, beginning September 3rd. I look forward to a great discussion as the weeks go on and please feel free to leave questions or comments for Jon as well.
Audio clip: Adobe Flash Player (version 9 or above) is required to play this audio clip. Download the latest version here. You also need to have JavaScript enabled in your browser.
Jon first came into contact with informal churches in 1975, and has been ministering in and encouraging small fellowships since then. He and his wife, Dotty have been involved over the years with conflict resolution in assemblies. Since 1978 Jon has been the editor of Searching Together, a quarterly that has dealt considerably with living under grace, and living gracefully with one another. From 1985 – 2000, Jon worked in two manufacturing companies in engineering support, human resources, purchasing and shipping/receiving.  Jon and Dotty have three lovely children and six wonderful grandchildren. Jon has a B.A. from Covenant College, an M.Div. from Westminster Seminary and a D.Min. from the California Graduate School of Theology.
Jon is also the author of many books, including What's with Paul and Women ~ Unlocking the Cultural Background to 1 Timothy 2.  I am welcoming Jon to be part of my series of podcasts on patriarchy/patriocentricity to discuss the part that women played in New Testament ministry. 
Please leave a comment each week as the podcasts in this series are uploaded to have your name placed in a drawing for a copy of this wonderful book!
A few weeks ago we had been asked if we would be willing to pick up a woman from a local nursing home and bring her to church on some Sundays so she could connect with her family for the day. We were happy to say "yes" and this past Sunday was our first time.
Though Canton is full of nursing homes, mostly because it is the largest "city" in our county and many retired farmers have "moved into town," I had never been in this one. I followed the detailed directions I was given, walking to the back of the building, through several sets of double doors, and into a reception area to wait for our new friend who resides in the developmentally disabled wing.
It was a little past 7:00 am and everyone was feeling refreshed after a good night's sleep, the clinking and tinkling of breakfast trays heard from all directions. I chatted with the RN on duty and exchanged smiles with a little girl wearing a plastic pink helmet who quickly jumped up to greet me with a huge hug.
And then I saw him, an elderly man, his legs twisted beneath him in his wheel chair, eyelids partially closed, his body swaying and arms moving in no particular pattern. "I wonder how long he has been here?" I asked myself. Freshly bathed and waiting his turn for someone to feed him scrambled eggs, it took my breath away when I heard him cry out, "Mama, mama, mama!" At one time this man was someone's little boy who needed his mama; that morning, in God's providence, he was still her child. And whatever had happened through the decades, this mama had left her mark.
Being a mother has taught me many things but the greatest of all is, that, as moms, we have the ability to touch not only the lives and hearts of children in the here and now, but to leave an impression on souls who will live forever, on lives that reach far into eternity. One tender stroke or act of kindness may be remembered long after we are gone. One brief word of encouragement may be all it takes to inspire greatness. One nod of the head or a gracious smile may be the moment when a child steps out and tries something new that will change the future forever.
Some days, it feels like all we do is barely keep our heads above water, trying not to sink into waves of undone dishes and phonics books as they crash us against the shores of reality. But it is in the middle of such days that we need to remember that we are, by God's grace, someone's mama and that it matters.
"All around us are clues that God is at work answering prayer, sparing us from something unpleasant or dangerous, teaching us something about Himself. Divine pennies gleam at our feet. How often do we step on them or ignore them in the busyness of life?" ~ Ann Kroeker
Please check out this article about how many teens are using their cell phones for what is called "sexting" and the ramifications for kids who get caught. No kids are safe from this if they have access to a cell phone. Please, please be on your toes!
If you want another chance to win a copy of Hillary's book Quivering Daughters: Hope and Healing for the Daughters of Patriarchy, here is your chance!
Also, be sure to check out J. Wile's review, too, as his response is one of the best yet!
Audio clip: Adobe Flash Player (version 9 or above) is required to play this audio clip. Download the latest version here. You also need to have JavaScript enabled in your browser.
"Where exactly do these people who organized and spoke at something so audaciously called the "Homeschool Leadership Summit" fit into the lives of real individual families? How did they get the title of "leader?" To even imply that somehow those who question them are in some sort of rebellion to leadership is ridiculous. Just because you write curriculum or a book or speak at a conference does not give you any jurisdiction over any homeschooling family. Just because you organize something called a homeschooling summit doesn't either."
As we wait anxiously for the birth of grandbaby #11, who is scheduled to arrive nearly any day via Sam and Janell, we also rejoice in the news this week that #12 is on the way! Ben and Julie set us up on their webcam to show us the first sonogram and, let me tell you, both of them were literally glowing! We rejoice with them and with God's faithfulness to our family. The picture above, by the way, is Miss Lola.
I came across this list of possible questions for a father to ask a young man prior to giving him permission to court his daughter and, having a family full of sons who also have sons, wondered what moms of sons and potential suitors themselves think of this list. What about the "vetting process?" What things are missing from this list? Which ones would be a deal breaker? What things do you think really should not be a father's business? (This was what I kept coming back to as I read it.) Brother Michael and Lewis,  if you are out there, I would love to hear your thoughts, too.