Monthly Archives:
March 2010
Audio clip: Adobe Flash Player (version 9 or above) is required to play this audio clip. Download the latest version here. You also need to have JavaScript enabled in your browser.

Preparing Yourself Before You Head to a Homeschooling Convention
In this week's podcast, thatmom examines three very real threats to the success of your homeschooling plan that are lurking at homeschooling conventions!
"When we began homeschooling, my husband and I knew that it would be a joint venture. Not only did we recognize the strengths and weaknesses we each brought to the table academically and how they complimented each other, we also knew that it would require a team effort to accomplish all that we knew would need to be done. As time went on and we began attending conferences and workshops, we gleaned many, many helpful suggestions as well as inspiration and we were blessed that dads were so encouraged to be involved with the homeschooling process. We were thrilled to see dads encouraged to disciple their own children and to spend time encouraging their wives. From our own experience, we knew these were two key ingredients in building a Christian home, both absolutely necessary for obeying the one anothering commands of Scripture. But in more recent years, a new portrait of a homeschooling father is being painted."
"The language of redemption is the language of purchase and more specifically of ransom. And ransom is the securing of a release by the payment of a price. Redemption applies to every respect in which we are bound, and it releases us unto a liberty that is nothing less than the liberty of the glory of the children of God." ~ John Murray
Part one of this series on child abuse features the Lydia Schatz case and the connection to Michael Pearl and his teachings.

HT: TulipGirl
This week I revisited the concept of baking artisan breads by replacing some of the flour with whole wheat flour. Oh flax seeds, where have you been all my life? Jeff and Zoe, the authors of Artisan Breads in 5 Minutes a Day have now released a follow-up book to their first best seller called Healthy Bread in 5 Minutes a Day. Check it out and enjoy! Oh, and I have been using the King Arthur Whole Wheat flours and the vital gluten they recommend. The loaves are delicious and the texture is perfect.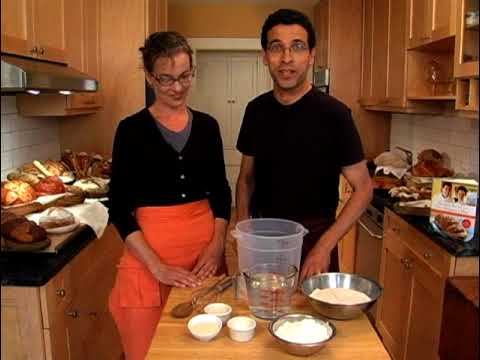 "Christ came not to possess our brains with some cold opinions that send down a freezing and benumbing influence in our hearts. Christ was a master of the life, not of the school; and he is the best Christian whose heart beats with the purest pulse towards heaven, not he whose head spins the finest cobwebs." ~ Ralph Cudworth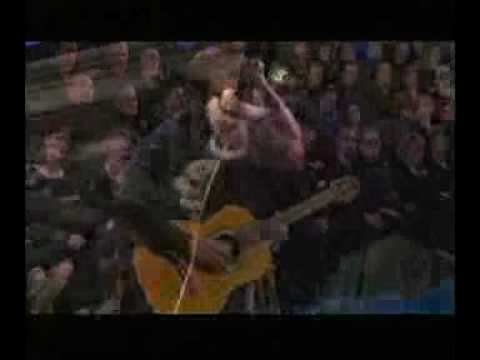 Compassion Hymn
by Keith & Kristyn Getty & Stuart Townend
There is an everlasting kindness
You lavished on us
When the Radiance of heaven
Came to rescue the lost;
You called the sheep without a shepherd
To leave their distress
For your streams of forgiveness
And the shade of Your rest.
And with compassion for the hurting,
You reached out Your hand
As the lame ran to meet You
And the dead breathed again;
You saw behind the eyes of sorrow
And shared in our tears,
Heard the sigh of the weary,
Let the children draw near.
CHORUS
What boundless love,
What fathomless grace
You have shown us, O God of compassion!
Each day we live
An offering of praise
As we show to the world Your compassion.
We stood beneath the cross of Calvary
And gazed on Your face
At the thorns of oppression
And the wounds of disgrace,
For surely You have borne our suffering
And carried our grief
As You pardoned the scoffer
And showed grace to the thief.
How beautiful the feet that carry
This gospel of peace
To the fields of injustice
And the valleys of need—
To be a voice of hope and healing,
To answer the cries
Of the hungry and helpless
There is an everlasting kindness
You lavished on us
When the Radiance of heaven Came to rescue the lost;
You called the sheep without a shepherd
To leave their distress
For your streams of forgiveness
And the shade of Your rest.
And with compassion for the hurting,
You reached out Your hand
As the lame ran to meet You
And the dead breathed again;
You saw behind the eyes of sorrow
And shared in our tears,
Heard the sigh of the weary,
Let the children draw near.
CHORUS
What boundless love,
What fathomless grace
You have shown us, O God of compassion!
Each day we live
An offering of praise
As we show to the world Your compassion.
We stood beneath the cross of Calvary
And gazed on Your face
At the thorns of oppression
And the wounds of disgrace,
For surely You have borne our suffering
And carried our grief
As You pardoned the scoffer
And showed grace to the thief.
How beautiful the feet that carry
This gospel of peace
To the fields of injustice
And the valleys of need—
To be a voice of hope and healing,
To answer the cries
Of the hungry and helpless
With the mercy of Christ.
HT: My friend, Susan, who shared this most amazing Compassion Hymn with me this week.
A couple threads back there were several comments discussing how we can know for sure when the Lord is showing us truth and how we can distinguish truth from error. If there is anything good that has come out of the light shone on the teachings of Mike and Debi Pearl and others within the patriocentric camps during the past few weeks it is that God's Spirit is moving in the hearts of those who genuinely want to know His truth. I see and hear it everywhere. If you are asking questions and feel challenged that these teachings are not of the Lord, that is the first sign that you are a truth seeker, that you are already hearing from the Lord!
Today I am sharing a few of the things that I have learned I must consider when presented with any teachings and I would encourage you to ask yourself the same things as you try to sort through the agendas of various men and women who are presently having great influence within the evangelical Christian community. Note: These are especially important to consider in the homeschooling world and particularly are essential as the season of homeschooling conferences and workshops is beginning.
Does this teaching bring me closer to the Lord or not?
Does it bring me closer to my husband and my children, promoting a healthy, organic relationship with God and man? Does this teaching promote the one anothers in relationships? Or does this teaching place people into adversarial relationships? Does this teacher believe that all of us are part of a royal priesthood or that the Bible promotes a hierarchy within the Body of Christ? 1 Peter 2:9 says "But you are a chosen race, a royal priesthood, a holy nation, a people for His own possession, that you may proclaim the excellencies of Him who called you out of darkness into His marvelous light." We are a royal priesthood so that we can all proclaim God's glory, not the glory of man.
Does this teaching put the emphasis on God's sovereignty or man's ability? Is grace central to this teaching? Does your salvation depend on your works or on the finished work of Christ on the cross?
There is a difference between false teachings and a true difference of opinion on doctrinal issues. The main things are the plain things and the plain things are the main things. How important is this issue? For example, the resurrection and the virgin birth are central beliefs of Biblical orthodoxy and must be believed. Mode of baptism or preferences of education for our children are not. Your warning system should go off when someone is presenting preferences as a "Biblical worldview" or as "essentials of the faith."
How is Scripture interpreted by the teachers within this group? Is the Bible faithfully exegeted or do the teachers select Bible verses to support their own man-made ideas? Is the passage of Scripture prescriptive (a command for us) or is it narrative, telling something that happened? Context, context, context is everything!!!
Does the passage apply to all people in all times and in all places? If they are commands for us, they would have to apply to the women who live in the deepest, darkest parts of the Amazon rainforest, the children who are victims of the slave trade in India, the men who work on Wall Street, and all believers past and present. For one thing, this certainly puts a new perspective on what is ladylike Christian behavior doesn't it?
Is everything taught from a paradigm perspective? Are you being taught that man-made rules are "non-optional principles for life" or "part of the grand sweep of revelation?" Does the teacher make promises and guarantees that doing things his way will produce things that only God can do? If so, you are being lured into idolatry. Remember Jonah 2:8 "Those who cling to worthless idols forfeit the grace that could be theirs."
How motivated by money are those who are promoting the paradigm? Do they see their efforts as a ministry or do they see it as a business? Do they charge you for every bit of advice they offer, no matter how simple it is? Do they have a "donate button" on their "ministry" website but are not tax exempt? I challenge you to try it out. You may be surprised. Paradigm peddling is big business. Any group who claims to be a ministry with a .org web address ought to be tax exempt. If they aren't, they are a business rather than a ministry and are not being forthright to the public. Also check out what money is used for in non-profit organizations, how much their officers make, etc. You will be amazed at some of the salaries! Remember the words of Dietrich Bonhoeffer: "When a successful figure becomes especially prominent and conspicuous, the majority give way to the idolization of success. They become blind to right and wrong, truth and untruth, fair play and foul play."
Do the teachings you are hearing inspire you to a greater faith in Christ and do they place within your heart a greater desire to love and serve Him? Or do they bring defeat, despair, and a sense of failure? Do you feel like you can never measure up or do you have the assurance of God's grace in your life and the life of your family? One of the things I have consistently experienced since we have sat under the expository teaching of a Godly pastor has been the desire to be obedient to the Lord. It hasn't come from any fear of punishment perspective but rather from a true desire to love God and to serve Him. There is no human effort, it is super natural. I believe this is what James calls "the perfect law of liberty." (James 1:25)
Does it pass the test for being God's wisdom or worldly wisdom? James 3:13-17 defines the difference for us: "Who is wise and understanding among you? By his good conduct let him show his works in the meekness of wisdom. But if you have bitter jealousy and selfish ambition in your hearts, do not boast and be false to the truth. This is not the wisdom that comes down from above, but is earthly, unspiritual, demonic. For where jealousy and selfish ambition exist, there will be disorder and every vile practice. But the wisdom from above is first pure, then peaceable, gentle, easily entreated, full of mercy and good fruits, without partiality or hypocrisy. And a harvest of righteousness is sown in peace by those who make peace."
In my most recent podcast, I go through each of those qualities of "godly wisdom" and look at the meaning of the words. Interestingly, the word "hypocrisy" literally means "role-playing." How often do you hear teachers today talk about "the role of the godly woman""the role of the wife" "the role of the homeschooling father" etc.? I would encourage you to study this passage further and compare what Scripture teaches with what you are hearing or reading outside of the Word of God.
When introduced to a teaching, ask these important Four Questions that will help you to think critically, as suggested by Dr. Jeff Myers from Summit Ministries:
1. What do you mean by that? You want to get the teacher to define his terms and explain what he is saying. Many times you find out all you need to know about him or his ministry with this first question. My past experience has shown me that refusing to explain what he means is the first tip off that you are not dealing with someone who promotes Godly wisdom.
2. Where do you get your information? Be prepared for Bible gymnastics!
3. How do you know that's true? This is probably the most powerful question of them all. It puts the burden of proof on the other person. It's amazing how many of those "non-optional principles" vanish when Scripture cannot be produced.
4. What if you're wrong? Many of the bad teachings over the past 20 years within homeschooling circles are coming home to roost. The case of Lydia Schatz is just one example.
How important is it to be a discerning Christian? 2 John warns us that false teachers will not hold to the teachings of Jesus and that we are to have nothing whatsoever to do with them. Does what you are being taught match up with the Gospel message? Does Jesus confirm these teachings? Abiding with a deceiver is dangerous and those who do often succumb to cultic teachings and behaviors.
What is the antidote for you if you have been influenced by any of these teachings and need a fresh perspective?
Read through the Gospels and the book of Acts, then the Epistles. What is Jesus saying? What is Paul saying? The other writers? Read as though you have never heard any of it before! You will be amazed at what the Holy Spirit will teach you! Keep a journal and notice what Jesus says and to whom he says it. Ask the questions the great evangelist Charles H. Spurgeon would ask: What would Jesus do? How would Jesus do it?
Get into a good inductive Bible study, even on your own. Precepts is a great place to begin. I would highly recommend Kay Arthur's Lord Teach Me To Study the Bible in 28 Days. One of my sons and I went through this together and it was a terrific introduction to the right questions to ask and how to cross reference, etc. as you read and study.
Find a good, normal, Bible teaching church where the pastor frequently reminds you to be Bereans, to study the Word on your own, to be in a Precepts or other inductive Bible study, to challenge him if you think he is wrong. One of the marks of a good church is where the pastor preaches through the Word verse by verse (called expository preaching) AND where exegetical, inductive Bible study is encouraged for all, men and women alike. A good church will never consider theology as just for the men, but for all the women as well and you will know that is true when you see what the women are studying. If they repeatedly study "women's books" or "women's topics" rather than studies of books of the Bible, that should be a warning that an agenda is afloat.
Psalm 78 describes the rebellion of the children of Israel, how the Lord brought them out of Egypt and preserved them. It tells how He poured out tremendous blessing on them and gave them children to raise in the faith and yet verse 33 says: "In spite of this, they still sinned, and did not believe in His wondrous works. Therefore their days He consumed in futility and their years in fear."
I believe we see this same situation today in so many homes where God has given us so many wonderful reasons to praise Him and has poured out His mercy and grace to us and to our children, and yet, we are not satisfied with Jesus. Instead, we want Jesus plus who knows what that some guru has to offer: a 200 year vision, a 7-step program of man's principles, or some woman's plan for a "heavenly marriage." We scorn God's grace and spend our days in futility and fear for the future. Our cry should be for more of Jesus and less of anything and everything else.
More About Jesus
by Eliza E. Hewitt
More about Jesus I would know,
More of His grace to others show;
More of His saving fullness see,
More of His love who died for me.
Refrain:
More, more about Jesus,
More, more about Jesus;
More of His saving fullness see,
More of His love who died for me.
More about Jesus let me learn,
More of His holy will discern;
Spirit of God, my teacher be,
Showing the things of Christ to me.
More about Jesus, in His Word,
Holding communion with my Lord;
Hearing His voice in every line,
Making each faithful saying mine.
More about Jesus on His throne,
Riches in glory all His own;
More of His kingdom's sure increase;
More of His coming, Prince of Peace.
"Affliction frequently opens truths to us and opens us to the truth. Experience unlocks truths that were closed. Many passages of Scripture will never be made clear by the commentator, for those must be expounded by experience. Many a verse is written in a secret ink that must be held to the fire of adversity to make it visible. Affliction plows and opens our hearts, so that into our innermost nature the truth penetrates and soaks like rain into the plowed land. Affliction, when sanctified by the Holy Spirit, brings much glory to God through the believer's experience with the Lord's faithfulness." ~ C. H. Spurgeon
* picture taken from inside Alcatraz
I decided to make my response to a comment left by Joy into a blog entry for anyone else who might have the same concerns that Joy has regarding my assessment of Created to Be His Helpmeet.
Hi Joy, and thanks for being willing to continue this dialogue. It is so much more refreshing than drive-by commenters who only want to blast away and never come to any sort of understanding of what I am saying or to help me understand another position. I appreciate your thoughtful and gracious response.
I would wholeheartedly agree that one of Debi Pearl's motivations for writing Created to Be His Helpmeet is to encourage women and to help them have what she calls a "heavenly marriage." I believe that her intentions are good ones and that she actually believes that the suggestions she makes in her writings are "Biblical" and will produce good fruit. However, truly good fruit is the result of godly wisdom (James 3:17) and the work of the Holy Spirit (Galatians 5: 22-23), not a man-made or woman-made paradigm.
The problem is that Debi Pearl has taken some concepts that are true and good, has combined them with some silly notions of her own, and has made them the cornerstone of what she believes it takes to have a "heavenly" marriage, creating a paradigm for women to follow. And the most dangerous aspect of it is that she has sprinkled it all with Scripture and pronounced it "biblical" so her readers believe that it is found in Scripture and if not followed, will cause them to sin. In fact, Debi Pearl herself claims that it is THE WAY to have a "heavenly" marriage. She has made believing and following her pattern in her own marriage the standard for all marriages when Scripture makes no such distinction.
Let's look at just the areas you mentioned.
First, you mentioned the "wisdom of her years." I agree that there is value in gleaning insights from women who have been married many years and who are enjoying the fruits of having children and grandchildren. As you read through my blog, you can see that I have a high regard for older women, both ones I know in real life, those I have met online, and women I have met on the pages of their biographies and books. You will also see that I take very seriously the season of life I am now enjoying as an older woman and the purpose of this blog is to encourage homeschooling moms (and anyone else who comes this direction) by pointing them to Christ and to the Word of God as our standard. I hope no one ever takes away any promotion of a paradigm to follow when they read here!
I can probably list several dozen older women I know who have enjoyed and still enjoy "heavenly" marriages but whose relationships look nothing whatsoever like the one Debi and Mike Pearl have. Most of them are in Christian marriages, have a high regard for the Word of God, and are enjoying children and grandchildren who also love the Lord. I also know many unbelieving couples who have been married for decades who wouldn't understand the first thing about Debi Pearl's perspective on marriage who have still enjoyed a wonderful relationship and continue to do so. There is no special formula for achieving a "heavenly" marriage and to advertise a book that says that there is, is the first problem I have with Created to Be His Helpmeet. The standard for truth is not in what Debi Pearl describes as a "heavenly marriage" but rather,what the Scripture actually teaches about relationships that are honoring to God.
Debi Pearl has placed a wife's submission to her husband as central to having a godly Christian marriage and I agree that submission is important. But what troubles me is how that concept is being interpreted by the Pearls and how it is not taught in context as one of the many one anothers of Scripture. A man and a woman in a Christian marriage are, first and foremost, brothers and sisters in Christ. All of the one anothers are commands that apply to them…to admonish one another, serve one another, submit to one another, love one another, forgive one another, exhort one another, etc. These actual commands of the Word of God are abysmally missing from Created to Be His Helpmeet. In fact, her misunderstanding of the word "help meet" is at the core of the problem with this book. In Hebrew the word is "ezer" which is often used in Scripture to describe God as our ezer. It is a military term that, when applied properly, demonstrates how women are to be engaged in spiritual battle alongside of men.
And there are other ways that Scripture is either taken out of context, ignored, or completely absent. Debi Pearl's examples of the three types of men, for example, cannot be supported anywhere in Scripture and by placing a husband into one of Debi's categories, it can prevent a woman from obeying the commands "to admonish" or "to exhort" or to expect a husband, a brother in Christ, "to serve" or "to submit." Imagine if I wrote a book that placed just one command, like "to admonish" at the center of the whole relationship, how out of balance and destructive that relationship would be!
And as far as Debi's list of admonitions to women as you noted on page 154 of her book, I do not believe these are all commands for all women. Do you agree, for example, that all women are to have long hair and to have their heads covered when praying? When it says women are to keep silent in the churches, how is that interpreted? Can women sing in church? Testify in church? Her admonition for women to be keepers at home has been interpreted by many that women are never to have a job outside the home, no matter what the circumstances might be. Other godly Bible believing Christians disagree. My friend, Sue, for example, who has been married for years to a disabled husband who was a former pastor, teaches school and has to in order to keep a roof over their heads. They have a heavenly marriage. Are they sinning? According to Debi Pearl's list, she is dishonoring God and is to repent of this in order to have a heavenly marriage. Also, there are examples of women throughout Scripture who made a living of their own, such as the women who accompanied Jesus and the disciples in order to financially provide for them and Lydia, the wealthy seller of purple who ministered alongside Paul. We do not know if any of these women worked from home or were in the business world. We also don't know if they were married or had ever been married and if their marriages were heavenly or not.Many things on her list that she sees as requirements, again, are taken out of context of Scripture and placed into a paradigm Debi has created for godly womanhood and heavenly marriage.
Joy, I understand that, from Debi's perspective and within her paradigm, she believes that following what she has written will lead to a heavenly marriage. But the truth is that following her pattern is, first of all, not required for all women and secondly has lead to the spiritual and emotional death of many women. I am not saying that all families will fall into this situation because I believe there are husbands and wives who genuinely are contented with following the Pearl pattern and believe they are living the only way one can live and have heavenly marriages. But I do know that forcing women into a man-made paradigm by telling her she is sinning if she doesn't obey it is spiritual abuse that often leads to spiritual death.
The truth is that the way a marriage becomes truly heavenly is for each husband and each wife to pursue, really pursue, a relationship with Jesus Christ, to commit to obey the Word of God, to set aside each of their own agendas and paradigms, and then as they walk in the Holy Spirit, as they are sanctified, a little at a time each day, they will grow closer to one another. Godly wisdom will manifest itself in purity, peace, gentleness, mercy, a willingness to submit to one another, the fruits of the spirit, and no role-playing (the true meaning of hypocrisy). (James 3:17)
One more thing to note: Debi Pearl is not the only writer who does this, by a long shot. Read my review of Passionate Housewives Desperate for God by Jennie Chancey and Stacy McDonald or listen to the discussion I had with Spunky on the Botkin Sisters' book So Much More in the patriocentricity podcasts for more examples of paradigm peddling.
Audio clip: Adobe Flash Player (version 9 or above) is required to play this audio clip. Download the latest version here. You also need to have JavaScript enabled in your browser.
This week's podcast concludes the series on Titus Two Womanhood by looking at the "good things" older women are to teach the younger women, that is, Godly wisdom as defined in James 3:17.
"When Paul wrote the letter to Titus, he chose a very specific word to describe how he wanted older women to relate to younger women. Translated as "teach" in modern translations, Paul used the Greek word "so-fron-id'-zo" which literally means "to bring to ones' senses," to admonish and exhort earnestly, to disciple with the goal of the younger women taking their callings as wives and mothers seriously, of being sober minded, realizing the gravity of responsibility they had. It is a word that suggests the exercise of self-restraint that governs all passions and desires, enabling the believer to be conformed to the mind of Christ."