Monthly Archives:
February 2010
"If your happiness comes from something you deposit, drive, drink, or digest, then face it, you are in prison, the prison of want…If you have the Shepherd, you have grace for every sin, direction for every turn, a candle for every corner, and an anchor for every storm." ~ Max Lucado in Traveling Lights for Mothers
I am reposting my own story about spanking and my own philosophy in a response to a reader who left a comment here a couple years ago. Her thoughts were in response to a thread on grace in parenting and I felt that I needed to respond to her by telling her my own story, which is too long for a comment box. So here is her comment and here is my response:
Jo said:
"Okay, now the rubber is really hitting the road. I loathe that book by Clay Clarkson. It is so unbiblical. God commands parents to use the rod in discipling their children. The Clarksons and others like them consider that to be abusive, and so this whole grace-based parenting stuff is going around. I will not continue reading this blog if you support that unbiblical parenting style.How disappointing. If you are against spanking, please say so. I need to know."
And here is my response:
Dear Jo,
I will share with you as honestly as I can what my personal convictions are on disciplining and discipling children.
My husband and I have 6 children and 7 grandchildren (now there are 10) with another one coming next week. It is an interesting thing about being a grandparent….you are able to watch your children parent their children and sometimes you see in them your own self, for good or for bad.
You also see living proof of your theology.
While we were raising our children, we spanked. Frankly, neither my husband or I had ever thought much about it, it was just something we did because it was expected as part of being a good mom and dad. When our oldest was about 6 or 7, our church showed the Dr. Dobson series and we embrace many of the things he taught about spanking and discipline. However, during that time, the parenting book that influenced me the most was Children are Wet Cement by Anne Ortlund and to this day, I believe that the core message she teaches is how I raised my children. Her book is not a how-to, only a series of short stories and comments about relationship building and painting a vision for our children of how God might want to use them for His own glory and in His Kingdom. The Lord used her writings to speak to my heart and I purposed to instill basic Biblical truths in my children while they were young and to build a close relationship with each of them.
A few years later when we began homeschooling, we were introduced to the belief that spanking is commanded in Scripture and the concept that a truly Godly parent will spank a child until there is evidence of repentance. I read Richard Fugate's book where he talks about spanking a child with the rod until they are repentant and I began to think that that was the true Biblical approach to discipline. (I shudder at this today.) But, while we continued to spank, my husband thought that the teachings of Fugate were extreme and severe and would not use excessive force on our children. (My husband's method was more psychological, taking them down the basement, pulling out the paddle from its special spot, talking to them about the wrong they had done, telling them how they would make it right with the offended parties, and giving a firm swat or two on the bottom.)
Years went by, our children grew beyond the spanking years, and the older ones married. As my daughter began having little ones, she often shared with me some of the things she was reading and one of the topics was discipline. One day, a friend of hers wrote just a small article on her blog that, again, the Lord used to speak to my heart. She was sharing about her relationship with her little toddler and she made a statement that went something like this: "Not only did I realize she is my daughter, but she is also my sister in Christ." It was a watershed moment for me and I believe the Lord used that comment to open my eyes to many things within the body of Christ but especially how we relate to children.
Just before this time, we had struggled through some very deep waters in regards to church life. We had experienced some of the worst that church leadership can offer. We witnessed people being spiritually abused in ways that broke our hearts. We saw leadership arrogantly proclaim that they weren't accountable to anyone else. We also saw "church discipline" wielded as a tool to bring people into compliance with man's standards rather than God's word. We saw anything but grace being lived in the lives of others.
But, as is often the case, God used those horrible times to teach me about Himself. He drew me to the throne of God's grace. Little by little I began to realize that loving my neighbor as myself and obeying the one anothers of Scripture applied to my children, first and foremost as a homeschooling mom and then to the rest of the body of Christ. I began to see that if I am a sinner saved only by the work of Jesus Christ on the cross, that is also the only hope for any of us. It is only God's grace that covers my sins and it is only God's grace that covers anyone's sins, including those of my children.
I began to look at each of those one anothers of Scripture in a new way and found myself asking "How does this apply to relationship building with my children?" I read through the New Testament and through the book of Acts and read as though I was reading it all for the very first time. I took note of how Jesus responded to those who sincerely came to him in repentance. He forgave them and said "Go and sin no more." He didn't exact some sort of punishment on them. Of course, there were often natural consequences, but God also gives people grace to accept and address those consequences and experiencing consequences and learning from them is one way we grow in God's grace.
I also realized that Jesus' harshest words were for the Pharisees, those who took God's word and added to it, making rules that placed terrific burdens on the backs of others. I asked myself "Do I do that to other people?" "Do I do that to children?" I began to see that even though I might not appear to be one outwardly, inwardly I was capable of acting like a Pharisee all the time. I had my own list of do's and don'ts, especially with my own children. I had my own list of acceptable dress, behavior, etc. that went beyond what the Bible teaches. And the worst thing was that I was very capable of having expectations on others that I wasn't expecting of myself.
As I began to think through the application of the one anothers in Scripture, realizing that they all apply to all Christians toward each other, husband and wife, parent and child, elder and church members, etc., I started to realize how much of how we relate to children violates these one anothers. ( I have shared many examples of applying the one anothers on this blog. Go back and look at the one anothering blog entries or listen to the two podcasts on this topic.)
So, Jo, I know this is a long answer to your question and I hope I have answered it for you. I believe that each parent must decide about discipline based on what she believes the Word of God instructs her to do. There are verses in Proverbs that talk about spanking, even beating, a child. I do not see them as commands. In the New Testament, I see no such command and, really, very little teaching specifically on raising children. However, I do see the one anothers of God's word as being commands that apply to all relationships.
Last week I read a quote and referenced it in regards to patriocentricity but I think it applies to this topic, too. In looking at Scripture, the concept that "the main things are the plain things and the plain things are the main things" teaches us that we need to concentrate on what the Bible teaches and says very plainly and commands us to do. One of my goals on this blog is to concentrate on those areas in regards to homeschooling and to grant the liberty to others to think differently on a variety of topics that aren't so easily applied. Sometimes I have a soapbox but mostly I want to dwell on the application of the "main and plain things." I hope you are not so offended that you won't come back and I sincerely thank you for expressing your beliefs and opinions. Only when we have gracious discourse can we learn from one another.
There is another good piece and an update on the Lydia Schatz case as it unfolds that was published this morning. It is interesting to see how the Pearls and their teachings are now coming under the light and are being examined by both Christians and those who are opposed to Christianity and both on blogs and in the print media. As Kathy has pointed out, NOW is the time for this issue. And as my husband says, when the tide recedes and all that garbage is metaphorically lying on the beach for all to see, which side of this issue will you be on?
Earlier in the week I saw the discussion of the Pearls' teachings referred to as "one form of child discipline" I have been thinking about that every day and jotted down a few thoughts. Maybe they will be helpful to someone else and I hope you all will add your own thoughts as well.
I understand the Scripture passages that are used to support spanking and I understand the interpretations many Godly pastors and teachers and parents have when they say that those same passages do not promote spanking. I have read all sides of the issue and have come to believe that:
~ There are Godly parents who choose to spank their children and there are Godly parents who choose not to spank.
~ Spanking a child can be appropriate in some instances but that it should be a rare occurrence and that if marks or bruises are left, it has gone too far. Spanking should not be the mark of good or Godly parenting on either side of the issue.
~ Many things are considered worthy of chastisement that are really normal age-appropriate behaviors and often homeschooling parents, in their zeal to have perfectly well-behaved children, don't understand this. For example, expecting babies to not make any noise or babble in church or toddlers not to wiggle and to sit completely still for hours at a time and spanking them until they comply is not based on either Scripture or a real knowledge of child development.
~ The theological basis for many of the more austere teachings that I believe go beyond the boundaries of "ok" spanking are not filled with mercy and grace but rather are a reflection of legalistic notions. Lots more I could say here. Those teachings extend to the roles of men and women, the courtship vs dating with integrity vs betrothal ideals, what is modest and not modest dress, etc. Way too many topics that are interwoven with homeschooling are preferences that have no place in the encouragement of homeschooling families.
~ We need to show grace to each other when it comes to convictions regarding the sort of spanking that I described above.
~ When we spend our time concentrating on one anothering in our homes rather than meditating on who is in control, we are treating our children as brothers and sisters in Christ as well we should.
However, that being said, the Pearl situation is NOT a discussion on spanking. There is no excuse for anyone to call their teachings "one form of discipline" rather than to loudly and emphatically condemn them for what they are. In fact, in the State of Illinois, the actions the Pearls recommend could be considered assault and battery and even what is known as "witnessing" if other children see or hear it being done to another child.* I asked an attorney who is familiar with child abuse cases and who is not opposed to spanking, to tell me at what point a spanking becomes abuse according to the law. He told me that when a mark or bruise is left on the child, a line has been crossed in physical discipline. If you look at the Pearls' teachings as well as those of some of the others who are big in homeschooling circles, as I shared in that initial post on my blog, you will see that they all advocate what goes beyond the law and Kevin Swanson even tells parents they have to be willing to do so.
I hope that helps you understand where I am coming from on this issue. I know far too many people have been completely silent about how horrible the death of Lydia Schatz is because they don't want to offend or alienate those who like the Pearls. But as the story unfolds, as more and more of these teachers who promote abuse are quoted, and as adult children who were abused in these ways tell their stories, I have great hope that hearts and minds will be changed. I believe this most certainly is what it means to have our hearts turned toward our children, admonishing them tenderly in the Lord and not exasperating them!
* According to Illinois law, assault is defined as an act that makes another person have reasonable apprehension of battery. Battery means intentionally or knowingly and without legal justification causing bodily harm to another person, or making an insulting or provoking physical contact with a person.
Illinois Circumstances That Constitute Witnessing Comp. Stat. Ch. 720 § 5/12-3.2[In criminal law] For purposes of this Section: • ''Child'' means a person under 18 years of age who is the defendant's or victim's child or stepchild or who is a minor child residing within or visiting the household of the defendant or victim. • ''In the presence of a child'' means in the physical presence of a child or knowing or having reason to know that a child is present and may see or hear an act constituting one of the offenses listed in the section below.
Consequences Comp. Stat. Ch. 720 § 5/12-3.2In addition to any other sentencing alternatives, a defendant who commits, in the presence of a child, a felony domestic battery, aggravated domestic battery, aggravated battery, unlawful restraint, or aggravated unlawful restraint against a family or household member shall be: • Required to serve a mandatory minimum imprisonment of 10 days or perform 300 hours of community service, or both • Liable for the cost of any counseling required for the child at the discretion of the court.
One more added thought…even World Magazine has spoken to this issue.
More thoughts this morning on the teachings of the Pearls from Elizabeth Esther:

"This is an extremely difficult post for me to write because my radical fundamentalist church ordered their books by the boxful. I saw first-hand how these "child-training" methods were implemented. I can tell you that while Mike Pearl might justify his methods as "limited" and "controlled," the reality is that babies and toddlers are subjected to systematic, repetitive, hard spankings…..Practically speaking, a child is spanked into submission.
I had childhood friends who were given 25-100 swats per day. I sat through many meals where a child was removed from the table and spanked repeatedly for not eating his supper. Sometimes the child was taken away three or four times and swatted 3-5 times per incident.
I observed so much harsh spanking in my childhood and teen years (their first book was published in 1994 when I was a junior in high school) that I refused to implement the Pearl methodology on my own children."


And this article has much insight into the authoritarian view of family life. I have repeatedly heard moms say how shamed they have felt by others who tried to manipulate them into being more harsh with their children. I can remember one instance in my own life when this happened. I had been sharing with a mom how the Lord had shown me, after parenting for many years, that one anothering and grace filled relationship building with my children was really important. She began to admonish me otherwise, insisting that I needed to go back to the "old paths." She had used the shame-based approach and I can still feel the sting of it! Here is one quote that talks about the effect these teachings have on moms and dads:

"Authoritarians not only promote shaming children, but their teachings also have a shaming tone toward parents. If a parent does not teach a child to obey the first time a command is given, the child may be hit
by a car or be bitten by a poisonous spider. This fear tactic insults both parent and child, who understand the difference of importance and tone between "Time for bed" and "STOP!" (The Pearls advocate no change in voice tones or emotion for different commands.) Now, the point is well taken that parents often give too many warnings, but this authoritarian approach becomes manipulation of another sort, where every command is a crisis by definition.
The Pearls also tell parents, "Fail to use the rod on [a disobedient, bullying child] and you are creating a 'Nazi.'" Fear of producing a Nazi may compel parents to use a "rod" even when their intuition tells them there is a better option in a particular situation. The Dedricks shame parents with, "It is disgraceful to hear a grown man putting on his 'I'm afraid you're not going to like me' voice when negotiating with a two-year-old." They also state, "The parent who neglects or refuses to discipline his child [according to their idea of discipline] is himself undisciplined and disobedient to God."
It took some digging but I did find a sermon where one of the patriocentrists has spoken about the "discipline" of children. Here are some quotes from Kevin Swanson.

"There are some children that need to be disciplined, and I've heard this from Godly parents, 20-30 times a day. Some children 20-30 times a day, 3,4,5,6 years in a row. It is just overwhelming for some parents."
AND
"God limits the severity and civil magistrate has some very clearly defined pervue in cases of child abuse in the Scripture. This is a very, very important fact because you know the state is clueless on this issue, utterly clueless. In fact, I have a hard time finding a magistrate or legislator who knows what their role is in the family and is very plainly laid out in Leviticus 24:19 'If a man cause a blemish to his neighbor as he hath done so shall it be done to him.' The use of the rod is very clear, no lasting harm allowed, period. Now this should relieve the conscience of every Christian parent here who from time to time leaves a bruise on a child, it's legitimate, it's not lasting harm, it's not lasting harm. You understand some children bruise just like that, some children don't, but children are very different in this way. But I'm bringing the word of God to bear on your consciences today. The state should not be an issue here when it comes to obeying the word of God. Now granted we do everything we can to agree with our adversary while we're in the way with him. We don't want to make a spectacle out of ourselves." He goes on to say do it in private. (If you can stomach it, there are more appalling quotes from pastors on this subject, on Jocelyn's website.)
From this mom and grandma's perspective, any parent who feels the "need" to "discipline" 20-30 times a day, every day for 6 years really needs some Titus 2 instruction on different ways to deal with children. That's 43,800 to 65,700 times and taken in context of this message might mean that many swats. At least. On what day into this parenting process would the normal mom say "this isn't working" and then figure out something else? And then let's multiply Kevin's numbers by, say, 5 children. That's 219,000 to 328,500 times you "need" to "discipline." Perhaps this is the typical Swanson hyperbole at work, but maybe not.
Then let's toss in the things that some of these people think are offenses that require "discipline," such as simply being shy or not being able to keep your own little two year old legs from wiggling during the typical 2 hour patriocentric worship service. As I have said several times, the ignorance of the basic physical capabilities of small children and the unwillingness to consider their fragility astounds me. No wonder these parents are "overwhelmed."
Sadly, Kevin Swanson is on his way to central Illinois for a "worldview" conference that is being promoted to homeschooling families in my area.
By the way, if Kevin or any of the other patriocentrists come out with a statement regarding the Pearls or their teachings, please post a link in the comment section.  I want to be very accurate in presenting their quotes.
I kind of got a kick out of this when Clay shared it with me over the weekend. I think this is another fruit of the notion that any man (or woman) can be sovereign and in control of everyone and everything.
When I first graduated from college, I worked for David C. Cook Publishing in their outside order department. Any orders for items that were not printed or published by the company but that were still available in a seasonal catalog came across my desk. My day was spent double checking orders for communion cups, bulletins, and choir robes, often overseeing the filling and delivery of these items to military chapels.
It was behind that desk that I first learned the meaning of the word "bureaucracy" and I experienced it daily as I worked through paperwork that always needed to be done in triplicate for any government group. I remember thinking at the time how something that was really so simple, like putting a Christian flag into a box and mailing it out, had been turned into a process that required way too many employees and that resulted in prices that should not have been so high. I also remember thinking that someone, somewhere certainly ought to be able to fix the problem.
I had those exact thoughts the other night as I listened to presentations by various teachers and principals from the elementary schools in my town. I am amazed at how some things that I know from years of experience are so terribly simple can be turned into multi-level, taxpayer-burdening, parent-intimidating concepts. Tell me which of these things homeschooling moms haven't known for the past three decades or longer?
~ One new concept being tried in a 2nd grade classroom this year was to have two teachers rather than one, thus making the teacher-to-student ratio smaller. The conclusion: more direct, individual time with a teacher is beneficial to students, improving their class performance. Not only do most homeschooling moms spend one on one time every single day with each child, many dads listen to lessons at the end of day. Two teachers (parents) per child. We understand that.

~ Special needs students were no longer placed in a separate classroom but were mainstreamed with the other children, resulting in children of various abilities learning from each other. How many homeschooling moms have a whole new world of education opened up to them the moment the older child sits down with the younger ones to read to them? And how much do we all learn from our children when we each pursue our individual interests and then talk to each other about them? My son who has learning disabilities, though he will probably never write a book or even a good research paper, for that matter, can not only share what he has studied with the rest of us but can enter into thoughtful discussion of the nuances behind those facts. Real life learning with a family who has varying degrees of intelligence, life experience, and expertise, along with guided self-discovery, has been proven successful for many children with learning disabilities.

~ Teaching tools like $2000.00 Smart Boards help accomplish these goals in the classroom. Homeschooling moms are typically able to accomplish all of the above for their 2nd graders with a library card, a ream of plain white paper, a new box of crayons, pencils, a couple notebooks of lined paper, scissors, and a $20.00 Alpha-Phonics book.
~ After 6 months of reading, children had increased their average number of words read per minute by 23 words, as evaluated by 5 different tests given to the students. In my home, my kids would read out loud to me every day and then we would discuss what they read. I never counted words read or worried a lot about comprehension as long as they could repeat back to me not only the key points of the lesson but could editorialize on it and evaluate it. Boy, were they good at that!
~ If a child has difficulty learning, it isn't necessarily the child's fault. The teacher needs to try different methods of instruction to assure success. Here, here, and here are some great resources for doing this if you need to see them. Typically, homeschooling moms are pretty intuitive about what methods motivate each of their own children to learn.
~ Treating each single student as an individual rather than as part of a group results in more success for each student. This is the main theme of the Response to Intervention plan that will be required in all Illinois schools by 2011. One of the main aspects is to work with students to help them develop individual goals. One of the aspects I love of walking around a homeschooling curriculum exhibit hall is seeing moms and dads choosing materials for each individual child and the love, sacrifice, and diligence they exhibit as they do. Homeschoolers who are seeking to build solid relationships with their children rather than treating them like cogs in some educational wheel get this. (I am not convinced, especially after the Margaret Sanger episode, that this is possible in a government school.) We are the first to scream "We don't need no education" if it is talking about the one offered by "the system!" (Just can't resist this awesome blast from the past.)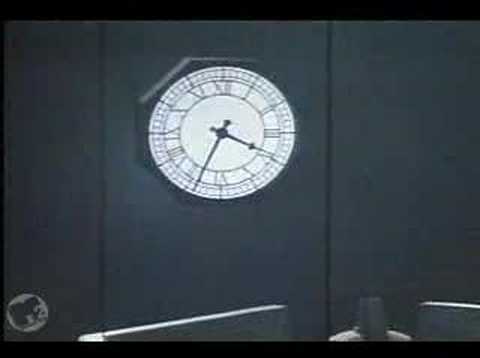 I know that often homeschooling moms don't feel adequate for the task of homeschooling and are intimidated by the system. I just wanted to encourage you today that the "system" has nothing on you! In fact, by the very nature of being "the system" I don't believe these things can actually be accomplished. Amidst all the rhetoric designed to turn the simple goals and objectives for learning into some sort of bureaucratic boondoggle, the truth is that teaching and learning can best be done at home with a committed mom; even the "system" seems to be saying so! Pat yourself on the back and have a cup of hot chocolate in your own honor today!!! And I will be around to sign your petition when you are ready to run for school board!!!
The last few days I have been amazed at the number of blogs and websites that have talked about the death of little Lydia Schatz. Thankfully, those who are coming forward are having a renewed sense of outrage and are willing to say this behavior is wrong and to call out the Pearls etc. for their responsibility, even in the face of adversity.  I would like to ask you to please pray for Laurie and her family who are seeking to minister to this family whom they know better than the rest of us do.  My heart goes out to her own loss in this situation as well as the pain of not being able to minister to the children, two of them once again becoming orphans. I would also like to ask you to pray for those who are so committed to these abusive systems that their eyes are blinded to the horror of the situation.  I have been a little more than stunned to hear people talk about the "lovely families" who employ the Pearl methods or the "blessing" various homeschooling leaders have been to them without expressing their grief over the death of this little child.
And one more observation I would like to make. Where are those homeschooling leaders and those within the patriocentric movement? Please correct me if I am wrong, but I have repeatedly visited their blogs and website over the last week to see if someone, anyone, will comes forward to speak out against the Pearl or Fugate teachings. I have yet to see ONE SINGLE ARTICLE or comment about this travesty. Oh, I have seen pictures of orphans in Haiti, which is commendable, and have read of the outrage and horror of a Sports Illustrated Swimsuit edition magazine on the shelves at Wal-Mart. But where are the heart cries for this child and for others who are experiencing the same sort of treatment in their homes? Once again, this is a situation where the homeschooling community must police itself for the sake of the very children we say we love.
Margaret Sanger, founder of Planned Parenthood and Hitler's inspiration  ~   Is her story included in your homeschooling curriculum? According to my local school board, the State of Illinois requires that her "good work" for "women's rights" must be included in history curriculum for upper high school grades.  But what about the rest of the story?
The last time I spent an evening with a school board, I was a senior in high school. As part of a group of students on a committee to review the dress code, I accompanied a handful of others to make our requests. Just to tell you how old I am, the controversial item on the agenda that night was whether or not to allow girls to have skirts two inches above their knees or if they should be allowed to wear jeans on days other than those when the temperature dropped below zero out here on the prairie. I had imagined I would go to my grave without repeating the experience but I find myself still alive this morning, along with a much renewed sense of confidence as a homeschooling mom. (I wore jeans to the meeting this time.)
This all started a few months ago when a man in my town found out that the high school history curriculum included a video of the life of Margaret Sanger. He requested a slot on the school board agenda and expressed his concerns that the film was not telling the complete story of her life as an abortion rights activist. He asked the members of the school board to do their own research on Sanger and then to include the facts about her life in the curriculum. He stated that he believed the students were not being given all the facts they would need to decide if she was an historical figure worthy of emulating or not. He even said that by leaving out these facts, it was similar to reporting that Hitler gave free brown suits to teenage boys and leaving out the rest of his life story. At some point, it is reported that this man was accused of censorship. Hhhhmmmm.
I had not heard anything about this until last week when some local homeschooling moms were discussing this on our Yahoo forum. By this point, the man had contacted the local crisis pregnancy center and asked for pro-lifers to join him in support for his position at the next school board meeting. Intrigued that there was a pro-lifer somewhere in my town that I did not know, I decided to go.  As surprising as it might seem to people who know me personally, I didn't say anything at all….until the next day when I wrote a letter to our local newspaper. And here it is since I am skeptical as to whether or not it will make it into print.
Dear Editor,
Recently I watched the film, Choices of the Heart, that caused enough concern on the part of Canton resident, David Putnam, that he has addressed the Canton School Board two times and has written to this paper. I, too, as a mother and grandmother and long time resident of Canton, share Mr. Putnam's concerns regarding the school's teachings on the life of Margaret Sanger, particularly as she is presented in this movie.
Sanger, though portrayed as a kind and benevolent public servant and lovely and sweet mother to her children, in reality, was an alcoholic, drug addict, and adulteress, as well as an active Socialist. She used her political influence to try to persuade the government to establish farms in the western US to house those she deemed unwanted, ie mentally or physically handicapped, non-whites, and "questionable" immigrants, calling them "human weeds, reckless breeders, spawning human beings who never should have been born." (Note: These "handicapped" children Sanger wanted to eliminate are the same children who were recognized at the school board meeting for their excellence in the Special Olympics.) Her influence became worldwide, Adolph Hitler, himself, basing many of his policies for eliminating people groups in Europe during the Nazi regime on Sanger's writings.
An ardent eugenicist, Sanger believed that "eugenic sterilization is an urgent need to prevent multiplication of this bad stock" and that proponents of her views should "hire three or four colored ministers, preferably with social-service backgrounds, and with engaging personalities. The most successful educational approach to the Negro is through a religious appeal. We don't want the word to go out that we want to exterminate the Negro population." (Pivot of Civilization, Margaret Sanger)
Sanger also saw herself as the great liberator of women, encouraging and promoting multiple sexual partners and calling the one man-one woman relationship in marriage "the most degenerating influence in the social order" and that "a woman's physical satisfaction was more important than any marriage vow." Living true to her beliefs, Sanger eventually had an affair with her mentor, "sexologist" and fellow eugenicist, Dr. Havelock Ellis, and divorced her husband. She spent her whole life promoting abortion and sterilization of the poor.
High school history instructor, Mike Sorrill, indicated that the Sanger film is taught as part of a unit on the Progressive Era of American history and that there isn't much time given to explore all the aspects of the lives of people he presents. ( I do hope he includes the very pro-life writings of the Suffragettes and their abhorrence of abortion and its effects on women in this study. To ignore those facts would certainly be revisionist history at its finest and, perhaps, censorship.)
The ramifications of Sanger's teachings and eugenic beliefs should not be considered as an insignificant part of what she stood for nor should the organization she founded, Planned Parenthood, be considered as a benevolent organization working for the good of people. It is, in fact, a multi-billion dollar industry funded by tax dollars, in part, because the truth of Sanger's agenda has been kept from students and future tax payers by teachers like Sorrill.
And there are other messages in Choices of the Heart that are being given to the students in Mr. Sorrill's classroom that I would hope concern parents and pastors in this community. Among those are:
Large families are a burden to society, a curse on their mothers, and, as Sanger says "The most merciful thing that a large family does to one of its infant members is to kill it."
Eliminating certain classes of people is not only acceptable but wise
Giving birth to a child during the first year of marriage is damaging to a couple's relationship
Socialism is good and those who help women obtain abortions do so because they are benevolent and compassionate.
(and especially troubling) Christians who take their beliefs seriously and seek to have a voice in the public arena are fools and must be stopped
And did I mention that students who view this film in a classroom and at taxpayer expense will also see an explicit scene of sexuality?
I hope the school board will reconsider their position that "they aren't obligated to respond to Mr. Putnam's concerns," as they stated during their meeting. I think the students at Canton High School deserve better.
Sincerely,
Karen  Campbell
Stay tuned for part two where I tell you the rest of the story of why homeschooling moms ought to sit on a school board!   You are gonna love this….

"Jesus said, Let the little children come to me and do not hinder them, for to such belongs the kingdom of heaven." Matthew 19:14

"You shall not take the name of the LORD your God in vain, for the LORD will not leave him unpunished who takes His name in vain." Exodus 20:7
"Jesus said to His disciples, It is inevitable that stumbling blocks come, but woe to him through whom they come! It would be better for him if a millstone were hung around his neck and he were thrown into the sea, than that he would cause one of these little ones to stumble." Luke 17:1-2
As I was growing up, on Friday nights my friend Marsha and I would sometimes stay in each others' homes. When we were younger we played with Barbies and as we got older we listened to our stack of 45 records. Having no siblings of my own, I always enjoyed their family meal time and the lively interactions between Marsha and her brothers and sisters. But most of all, I was in amazement of Marsha's mom. A beautiful dark-haired woman with soft white skin who sewed wonderful dresses for her girls and made the best lasagna in the world, she was also a screamer and every good cuss word I knew I learned around that family dinner table.
Marsha's family was also very religiously devout and she was never allowed to miss any church or church related activities. Ever. And this brought a lot of confusion into my 4th grade mind. How does someone who professes to be a Christian and who is so committed to the church, justify using such abusive language, especially repeatedly taking the name of God in vain? Such blasphemy will certainly be punished by death, we are assured in Scripture. If you are a believer, I am certain this picture causes you to cringe as it did me.
So, as I have considered last week's news reports of yet another child beaten to death in the "name of Christ," this time over a child's spelling error (I cannot think of any reason whatsoever that would justify such a horror), I cannot help but think of the blasphemy of God's name these parents have committed. Evil in the name of "godly discipline" is still evil. Murdering a child, for any reason, is still murder. Hiding behind God as you murder a child and evoking His name in the process is blasphemy of the worst sort. It ought to make us do more than cringe.
Lest anyone think this sort of abuse is an isolated case, let me remind you of some of the situations and teachings I know of that I believe qualify as abuse against children, most of them involving physical abuse, all of these done in the "name of Christ," many of them also done or encouraged in the name of "homeschool discipline."
~ Mike and Debi Pearl The highly favored book To Train Up A Child by Michael and Debi Pearl, is credited by both the Schatz family and the Paddock family as their go-to book on child discipline. Here is just one quote from TTUAC: "If you have to sit on him to spank him then do not hesitate. And hold him there until he is surrendered. Prove that you are bigger, tougher, more patiently enduring and are unmoved by his wailing. Defeat him totally. Accept no conditions for surrender. No compromise. You are to rule over him as a benevolent sovereign. Your word is final."
This is just the tip of the iceberg; an unbiblical philosophy and theology of power and control is behind their suggestions for discipline. Please follow the link for much good information and analysis of the Pearls and their teachings on raising children. (Note: Citing his own wife's example and teaching, I once had a pastor tell me that removing a wiggly toddler from worship service and holding him down until he thought being in worship was better was the way parents were to behave in his church. When I informed him I would not be treating any children in that manner, but rather would be reading to them and coloring with them instead, I was rebuked.)
~ Hephzibah House for "wayward" girls Personal testimonies of physical, verbal, emotional, and spiritual abuse abound as grown women are now coming forward to warn of this "ministry." I know of several homeschooling families who have seen this place as the solution for daughters who were in rebellion, real or imagined, to authority.
~ Bill Gothard's Indianapolis Training Headquarters and Alert Programs Established in 1993 as both a training center for homeschoolers who were part of the Advanced Training Institute and as an arm of the juvenile court system in Indianapolis. A 10-part investigative news report, complete with hidden camera footage and personal testimony, reported: "Inside a converted 300-room hotel, the prayer closet is a little room where kids are taken when they disobey staff at the Indianapolis Training Center (ITC). Once locked inside, the misbehaving youths are forced to sit and pray to Jesus, sometimes for days at a time. Some juvenile ITC residents have said the evangelical Christian teens and young adults who staffed the center sometimes forbade them from going to the bathroom, forcing them to sit in their own urine for hours. Some have complained of beatings with paddles by untrained staff that left bruises and welts. When not in isolation, the kids are forced to march and chant and pray, with gospel music playing almost constantly."
The ALERT program for young men, a paramilitary experience that promotes "character training" includes similar tales. The father of one young man who attended an alert training told my husband how their son was injured during a 20 mile hike in an isolated training center in the north woods. When he asked for medical attention, he was chastised for being wimpy and forced to march the distance back to camp, experiencing severe physical pain and verbal abuse as he did. When he was finally able to get medical attention, doctors treated him for a broken leg and sent him back to his family.
~ William Einwechter, pastor, homeschooling advocate, writer, and highly promoted and revered conference speaker with Vision Forum, advocates laws that would require the stoning of rebellious teenagers as part of his "dominion theology." Here are some of his thoughts: "The word "rebellious" means, literally, to strike or lash, and is used of those who contend against authority and refuse to heed their words. The "rebellious" individual lashes out in contempt against those who have authority over them verbally, and perhaps even physically.
In light of this, it is important to note that the Law of the Covenant prescribes death for anyone who strikes his parents (Ex. 21:15) or curses his parents (Ex. 21:17). There is, therefore, reason to suppose that the son in this case law has broken the Law of the Covenant in one or both of these ways. The parents also describe the character of their son as being a "glutton" and a "drunkard." These sins are put forth as examples of a life lived without restraint.
In the case of such rebellion and riotous living, and after all attempts at discipline and control have failed, the parents are to bring their son before the magistrates for judgment. If the magistrates concur in the parents' estimate of the situation, they are to order the men of the city to stone the rebel with stones so that he dies (vv. 20-21). The purpose to be served in the execution of the rebellious son is to "put evil away from among you" and that all will "hear and fear" (v.21)." (Note: Any mention within some homeschooling circles of sins that parents commit against their children is often met with rebuke and belittling, minimizing the behaviors that drive children to rebellion. Adult children who continue to suffer from such behavior growing up are told to "get over it" or "just stop it.")
~ Richard Fugate His book What the Bible Says About Child Training is a popular find at homeschooling conventions and was the first book I read that talked about physically beating a child until you see repentance. Fugate, stating that the Bible "commands" the use of the rod, advocates using actual "rods," listing the various sizes appropriate for each age group and includes the note to parents that "welts" and "stripes" will result, depending on how rebellious the child is. One mother interpreted Fugate's writings in this way in an online forum: "Have you read Richard Fugate's book, "What The Bible Says About Child Training"? It is the only book I can truly recommend on discipline. (You can borrow mine if you want but I would recommend buying it eventually.) I use a wooden dowel for spanking; believe me it is painful. The discipline must be more painful than the joy of getting what they want when they disobey. Most moms go wrong in that the spanking isn't severe enough, or long enough. If you just give a few swats, it will only make them mad, not bring them to repentance! I give about 5 hard swats and I tell them that if they disobey again it will be harder and more swats. It really hurts and they are in pain and screaming. If he just sniffles, you are doing more damage than good."
These examples don't even touch the emotional, verbal, and spiritual abuse that is often part of the mentality within the church on raising children. From naming "shyness" as a sin to telling daughters they have no calling of their own from the Lord to excommunicating children who make different, not sinful but different, life choices than a parent would choose, abuse rears its ugly head in many ways. I pray that the church will wake up and see children as Jesus saw them, as crucial to His kingdom, precious in His sight, the least of these. May this latest carnage serve as a wake-up call.
"The King will answer and say to them, 'Truly I say to you, to the extent that you did it to one of these brothers of Mine, even the least of them, you did it to Me." Matthew 25:40
More good insights on abuse of children from Katie.
Great thoughts on the spiritual (and other) abuse of daughters from Hillary.