Monthly Archives:
January 2010
Today has brought the end to a lovely week. Our son and his family have been visiting and we have had a great time relaxing, field tripping, watching movies, playing games, jigsaw puzzling, and experimenting in the kitchen.
One day, my daughter-in-law whipped up a Key Lime Pie that was out of this world and we all pronounced it the best pie we had ever eaten. Then we put our heads together and decided that the next night we ought to have another sort of frozen dessert pie and so, in my kitchen, the Ukulele Pie was born!
Key Lime Pie
1 graham cracker crumb crust
1 4-serving size package instant vanilla pudding mix
8 oz. carton Cool Whip
1 cup key lime juice, best if fresh from key limes
1 can sweetened condensed milk
1 TBS. fresh lime zest
In bowl, by hand, whip together the pudding mix, lime juice, and sweetened condensed milk. When well mixed, fold in Cool Whip and lime zest, reserving a sprinkling for the top of the pie. Chill in freezer for several hours and cut with a sharp knife to serve. Makes 8 delicious slices.
Ukulele Pie
1 shortbread crumb crust
1 4-serving size package instant vanilla pudding mix
8 oz. carton Cool Whip
1/2 to 1 small can crushed pineapple, reserving the liquid
1/2 cup coconut milk
1/2 cup flaked coconut
1 TBS. orange zest
In bowl, by hand, whip together pudding mix and coconut milk. Add reserved pineapple juice and mix well. Fold in Cool Whip, pineapple, and orange zest. Pour into crust and sprinkle with coconut. Chill in freezer at least 8 hours (best if overnight) and cut with sharp knife to serve. Makes 8 wonderful island slices!
My grandmother on the right along with her mom, circa 1910.  The woman's suffrage movement is in full swing but it would be another 10 years before these ladies could cast a vote!
Those who attended the Treasures retreat last fall were introduced to homeschooling mom, Jane Gestrine, and were greatly moved by the story she shared of welcoming two young high school drop outs into her inner city home when they were kicked out of school.  She told us that as the school year progressed, a theme of injustice began to emerge in their readings, culminating in a study of Mary Shelley's novel, Frankenstein, the Modern Prometheus and Jane encouraged us to read and learn from this amazing book.
First published in 1818, Shelley began writing Frankenstein when she was only 18 years of age. Her understanding of the dangers of technology and modern man along with a passion for caring for the unlovely and most burdensome of society produced one of the greatest novels of all time and one that still causes students to ponder the same questions of Shelley's day.  But what many people do not know about Mary Wollstonecraft Shelley is that her mother, also named Mary and who died shortly after she was born, was her greatest inspiration for Frankenstein.
Author of Thoughts on the Education of Daughters and The Vindication of the Rights of Women, Wollstonecraft was an early advocate for the education of women.  She saw young women as valuable in their own right, not merely as being marketable to "suitable young men" and she decried what was passed off as the education of women of that day as teaching "artificial manners, card-playing, theatre-going, and an emphasis on fashion."  She was saddened by the amount of time and energy placed on superficial things that "if saved for charitable purposes, might alleviate the distress of many poor families, and soften the heart of a girl who entered into scenes of woe." She placed a high value on motherhood and the home and was tenacious in addressing the inequality and abuses of her day, one of the greatest of these being abortion.
Her unfinished novel, Mary and the Wrongs of Woman, tells the story of a young maid who is brutally and sexually assaulted by her master, in part, because she is sentenced to a life of servitude because of her own illegitimate birth. At finding out that she is now pregnant as a result of the rape, the character says "I know not why I felt a mixed sensation of despair and tenderness, excepting that, ever called a bastard, a bastard appeared to me an object of the greatest compassion in creation."  The master, concerned only to avoid his wife's and the public's disapproval, gives her an abortifacient. She refuses the "infernal potion," as she calls it. But when the master's wife discovers him raping the her again, the woman beats and verbally abuses her, throwing her out into the street. The servant girl finally obeys her master and swallows the potion "with a wish that it might destroy me, at the same time that is stopped the sensations of new-born life, which I felt with indescribable emotion."
Calling on her own experiences as a young woman who experienced a crisis pregnancy, Wollstonecraft observed that male sexual exploitation renders women of all social classes "weaker in mind and body than they ought to be," thus women "have not sufficient strength to discharge the first duty of a mother and "either destroy the embryo in the womb, or cast it off when born. Nature in everything demands respect."
Some fifty years later when Elizabeth Cady Stanton and Susan B. Anthony began the women's suffrage movement, which had been born out of the abolition movement, they called upon the writings of Wollstonecraft for inspiration and echoed her call for an end to abortion.
During that time, women were not allowed to vote or own property or inherit anything if they were married.  They could not have their own money, testify on their own behalf in court, sit on a jury, keep their children if they divorced, or to assemble or speak freely.  A woman who was visibly pregnant was not even allowed to be seen in public!  Stanton and Anthony rightly saw abortion for the evil that it is and the scourge it is upon women, noting "When we consider that women are treated as property, it is degrading to women that we should treat our children as property to be disposed of as we see fit."
Examining this great social evil of the day in their newspaper, The Revolution, Stanton and Anthony observed "Guilty? Yes, no matter what the motive, love of ease, or a desire to save from suffering the unborn innocent, the woman is awfully guilty who commits the deed.  It will burden her conscience in life, it will burden her soul in death; but oh, thrice guilty is he who drove her to the desperation which impelled her to the crime!"
Today is the 37th anniversary of the US Supreme Court ruling known as Roe v Wade.  That one decision set into motion a series of rulings that have culminated in the unbridled "right to choose" that is really abortion on demand during all 9 months of pregnancy for any and every reason and, in many instances, at tax payer expense.
But it has brought with it other costs.  Every single one of us today is touched by the life of someone who suffers from the pain of "choice" whether it is a friend, a neighbor, a co-worker, a family member, a classmate, a mother, a father, a husband, or a wife.  Abortion kills children and it causes life-long grief and suffering for their mothers.
I would encourage you today to take a few minutes and examine the history of the pro-life movement with your children.  It did not begin that fateful day in 1973 when America "celebrated" a new right. Rather, it began with courageous women like Mary Wollstonecraft, Elisabeth Cady Stanton, and Susan B. Anthony who recognized that before we can value unborn children, we first must value their mothers because women deserve better than abortion.
For more inspiration on our foremothers who stood strong in their opposition to abortion, read the history archives at Feminists for Life.
Related articles and podcasts from thatmom:

My Own Adoption Story
On Being a Mother, My Own Crisis Pregnancy Story
Shedding of Innocent Blood
If you are looking for a great homeschooling convention opportunity, this has got to be it!
The Midwest Homeschool Convention will be held April 8-10, 2010 in Cincinnati, Ohio and will feature more than 250 seminar and workshop sessions. The roster of speakers is impressive if not overwhelming (how can you ever choose who to hear?) and the list of exhibitors is fresh and fun but also includes some of everyone's favorites! The Worldview Teen Track alone is amazing and assembles some of the clearest Biblical worldview voices around….Dr. Jeff Myers from Passing the Baton, John Stonestreet and Chuck Edwards from Summit Ministries, and Attorney David Gibbs from Homeschool Legal Advantage. (For a sneak preview of John Stonestreet be sure to listen to my interview with him!)
And speaking of Homeschool Legal Advantage, each family attending the conference will receive a complimentary first year membership to this fine organization! HLA is an outreach of the Christian Legal Association and has successfully defended over 8,000 education related cases. Even if you aren't able to attend this conference, be sure to check out this wonderful organization.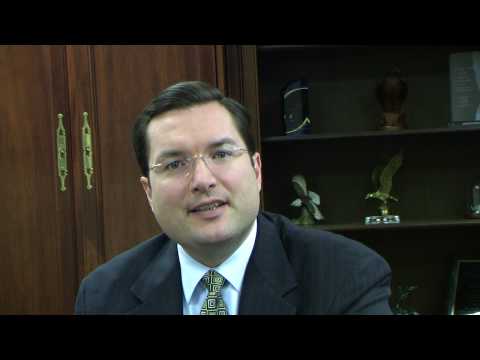 Two Kinds of People
There are two kinds of people on earth today,
Just two kinds of people, no more, I say,
Not the good and the bad, for 'tis well understood
The good are half bad and the bad are half good.
Not the happy and sad, for the swift flying years
Bring each man his laughter and each man his tears.
Not the rich and the poor, for to count a man's wealth
You must first know the state of his conscience and health.
Not the humble and proud, for to life's busy span
Who puts on vain airs is not counted a man.
No! The two kinds of people on earth I mean
Are the people who lift and the people who lean.
Wherever you go you will find the world's masses
Are ever divided in just these two classes.
And, strangely enough, you will find, too, I wean,
There is only one lifter to twenty who lean.
This one question I ask. Are you easing the load
Of overtaxed lifters who toil down the road?
Or are you a leaner who lets others bear
Your portion of worry and labor and care?
Ella Wheeler Wilcox
In our house, we do not call these two groups of people the lifters and the leaners. Instead, we call them the energy givers and the energy suckers. I know you know just what I mean. There is always one child who is the most needy, either because of his temperament, his age, or his stage of development. There is always someone who is easy going and whose needs can easily be overlooked until there is a crisis. And then there are those whose greatest desire in life is to serve everyone else in the family.
My goal as a mom is to not only raise a house full of energy givers but to set the example of how to give energy to others. Most days I bounce out of bed with joy and excitement, disgustingly cheerful at the crack of dawn, as I have confessed before. But many times, by evening, I feel as though a shop vac has been attached to my side, voraciously sucking every last drop of enthusiasm and vitality right out of me. I pray daily that the Lord will renew my energy as I seek to serve my family, but sometimes I am overwhelmed.
Energy givers are a rare commodity and have many opportunities for ministry to others and most of us desire to be the lifters, we truly do. But many times we need to be lifted.
This is the essence of genuine biblical counseling….today I may be the one who needs the encouragement and tomorrow it may be you. None of us are "professionals," but in reality we are all pilgrims on the same path, one anothering each other as we grow more like Jesus.
Sometimes, life's burdens become so great that it is impossible to see even a twinkle light of goodness in the present darkness. This is why the Lord placed the lonely in families (Psalm 68:6), in order that we might bear each others' burdens, lifting the load for each other, sharing the pains and troubles that weigh us down. We do this both within our own homes and also within the family of God, one friend at a time.
If you or someone you know is struggling, be sure to listen to my podcast that addresses discouragement as a homeschooling mom as well as the following one that deals with depression in a homeschooling moms life. I pray that you will be encouraged and lifted up because next week I may be the one who needs to lean!
And for even more inspiration today, you will love this!
"While my husband was stationed in Iraq, he was invited to the home of a man he had helped after a car bombing they had both survived. This man's home was a very humble one, and this family did not have much when compared to the typical American standards, but despite this their home was one of the warmest and brightest my husband had had opportunity to visit. He was invited over for a simple meal of falafel, followed by some tea, and was so blessed by this show of love. These people may not have had anything "fancy", yet they still had so much to give. My husband said what struck him the most about this experience was how these people embraced him despite the circumstances of his being in their country, despite their differing faiths, and despite their differing cultural and racial backgrounds. No mention was ever made of these differences, but instead the time was just enjoyed together. He has said it was a type of love and warmth he has not really seen here in America, where we tend to worry more about frivolous tings, rather than what is truly important.
His experiences in Iraq are always something I try to keep in mind when I am offering hospitality. It is far too easy for me to dwell of my home looking perfect, being sure the food is special, and so on, rather than focusing on the service we are doing for God. The most simple of things can be used for grand plans if God is in the details, and this is what I must remember first and foremost. Bread and butter with God is worth far more than beef bourguignon without Him!"
~ from a comment left on True Womanhood
This is one great speech, from a variety of standpoints. And the message is just a relevant today as it was 47 years ago. Racism has taken some ugly turns in recent years and, sadly, is alive and well in parts of the homeschooling community. For more thoughts on this subject as it relates to homeschoolers and raising children, check out these links:
racism: one of the things I want my children to hate
very good thoughts on racism from homeschooling mom Rebecca
* I forgot to mention this interesting DVD series that undercuts all of the race nonsense.
"The Pharisees' surpassing love and excellent knowledge of the Bible served them well, enabling them to detect and defend against counterfeits, and to communicate their faith to others. The Pharisees truly desired to honor God's covenants and keep His commandments. But beneath the surface of their Bible knowledge were some significant dangers.
With their thorough knowledge of the Old Testament, the Pharisees had deluded themselves, thinking they knew more about God than they actually did. Though they knew the Bible, many did not know its Author. And confident of their mastery of God's truth, they became unteachable, a great danger spiritually. In the milieu of extensive knowledge of God, they lost touch with essential elements of His character.
The Pharisees' Bible knowledge became a source of pride rather than humility. Charles Swindoll asserts, 'Knowledge can be dangerous when it isn't balanced by love and grace. Such knowledge results in arrogance, which leads to an intolerant spirit, an exclusive mindset.' Their pride prompted the Pharisees to look askance at young upstarts like Jesus, pigeonhole others, and generally associate with like-minded people.
Additionally, the Pharisees focused on the letter of the Law but missed the spirit of the Law, they knew the Word of God but not the God of the Word. They selected which portions of the Bible they liked best and skipped others. They engaged in eisegesis (reading one's own opinions into the text of Scripture) rather than exegesis (reading God's truth out of the text of Scripture). And Jesus tells us they did not practice what they preached (Matthew 23:3). Their knowledge was sometimes theoretical, not personal and practical. Often they got caught up in minutia and missed the big picture. They had missed the central requirement and focus of the Scriptures: Jesus. They misunderstood its purpose. The Bible is designed to bring us to Christ."
~ Tom Hovestol from his book Extreme Righteousness