Monthly Archives:
November 2009
A few months ago I came cross Lisa Leonard's Designs and fell in love with her style. I bought a grandbaby charm bracelet from her and was so pleased with it that I wanted to share her wonderful website with you. Not only are her designs unique and the jewelry well-made, but they arrive in beautiful packaging as well!
Last week I spent a delightful day with one of my dear friends in overdue celebration of my birthday. Vicki and I are kindred spirits and have enjoyed our friendship for nearly 20 years. We share deep, real fellowship and pictures of grandbabies; we enjoy wandering through junk stores and sipping hot tea.
This time we found a true treasure of a store and because it was so breathtakingly fabulous, I had to share it with anyone who lives close enough to Peoria to take it in, especially if you are having a hard time getting motivated to do any Christmas decorating. It is called Jim Kightlinger's Antiques and Collectibles and the sign in the yard advertises 30,000 ornaments! I believe it. The store is dazzling, the prices are reasonable, and the owner is delightful. You will find the store on Rt 150 in (Kickapoo) Edwards, only 4 miles west of The Shoppes at Grand Prairie on the south side of the highway.
Audio clip: Adobe Flash Player (version 9 or above) is required to play this audio clip. Download the latest version here. You also need to have JavaScript enabled in your browser.
This week's podcast is part three in the series from the 7th Annual Treasures of a Mother's Heart Day of Encouragement for Homeschooling Moms that was held on November 8th and features Amanda Crawford, daughter of Manuel and Deanne Crawford. I know you will be blessed by her sweet testimony of God's goodness to her through her parents and through her homeschooling experience. Introducing her is Jeannie Bauer, our most-beloved Mistress of Ceremonies!
"Give thanks in all circumstances, for this is God's will for you in Christ Jesus."
~ 1 Thessalonians 5:18
It had already been a rough morning; it began when I forgot to get gas the night before and had to rush to get to the station before I left for Peoria. It continued as I tried to find an open parking spot with a 2-hour meter that was near the courthouse. Finally parked and using the last quarter from the bottom of my purse, I hurried inside and found the room where traffic court was held.
I am unfamiliar with traffic violations. I had a speeding ticket once about 10 years ago, not long after one of my sons had received two tickets in a row. Providentially, I had just placed my State of Illinois Safe Driving Citation on the bulletin board, its presence mocking him each time my son came into the kitchen. What is it they say about pride coming before a fall?
So yesterday, as I sat in the courtroom waiting for my turn to explain why I got two tickets on one day, I was a tad irritated. I didn't exactly "run" a red light. I had stopped, for some reason thinking it was a 4-way stop, looked both ways, and then "meandered through" the light. I do believe there is a difference. And as if that weren't bad enough, we hadn't put our new insurance card in the glove compartment so a second ticket was mandatory.
I had arrived promptly at the courtroom; in fact, I was 10 minutes early in spite of my harried morning. Why wasn't the judge more punctual? "I'll bet HE doesn't have to bake pies and chop vegetables for Thanksgiving Dinner, does he?" I thought to myself.
Thirty or so people waited as one attorney after another arrived, each obviously freshly showered and caffeinated for the day. I hadn't seen so many lawyers in one room since our son's wedding rehearsal dinner. I kept wondering why they didn't take the grandmothers with no criminal record first, since it was obvious we were a minority of one on both counts.
"Haven't I seen you here before?" the judge asked one young man whose pants hung down lower than a plumber's.
"You people with DUI's, you know who you are, you are supposed to be next door," said a clerk as several people stood up and sheepishly followed the woman's pointing finger.
"If I even so much as see a cell phone out of your pockets or your bags, it will be mine, do you understand me, all mine!" barked the bailiff.
I listened as each case before me was evaluated, the judge warning all of us that most of the cases in front of him that morning were Class-A felonies and that we shouldn't be surprised to learn a maximum sentence for most of us could be 365 days in the county jail. I have driven past that jail and figure they have their own laundry room to serve the needs of 200 or so people. I imagined myself in black and white striped attire spending 365 days doing that laundry.
I waited as a lineup of people came forward to plead guilty to driving on suspended licenses. I heard, over and over again, "You will get credit for time served. Just take a seat and wait for the next available court appointed attorney." I watched as a couple texting fugitives from justice were apprehended.
Nearly an hour later, a young assistant district attorney called my name, looked at my proof of car insurance, counseled me to plead guilty and told me to follow him down a hallway to pay the $165.00 fine. Life was good once again. No prisoner laundry and I could keep my cell phone.
I drove back to Canton, thinking it all was such a waste of time. I could have mailed them a check. I had more important things to do, didn't they know? I gathered my grocery lists and headed into the store, hoping to quickly get what I needed to finish Thanksgiving dinner and head home to cook and clean. Why were all these people shopping at once? Hadn't anyone heard of planning ahead?
And then it happened.
Right there in aisle two as I searched the shelves for Mexican corn and French fried onions, I heard a voice say "Oh, why don't we all just go out for dinner. It would be so much easier, wouldn't it!"
I looked up and saw a woman about my age, going over a well-worn shopping list and looking confused. I smiled at her and she said "This is my first Thanksgiving dinner. I have never made one before. You see, my mom has always cooked our dinners, every year as long as I can remember. But she died a couple months ago so I guess I had better learn how to do this."
Earlier in the week I asked my speech class kids to each share three things for which they were thankful this year and why. One by one they said "family, friends, a relationship with Jesus" and on it went as I would have expected. My answer was the same… until yesterday afternoon.
As I stood in the checkout lane, silently praying for that woman, hoping the few words of encouragement I gave her about knowing how hard it is to lose a parent, getting through those first holidays without a loved one, and how much I know her family will appreciate what she is doing, I thought about God's perfect timing, His perfect plan for me. Had I not spent the morning in traffic court, my shopping would have been done and I would not have had this encounter!
I found myself thanking Him for the adversity of the morning, for the time He gave me just to sit in another world, one outside of my own cares and woes. He opened my heart and eyes, if only for an hour, to see life outside the four perfect walls of my home. He prompted me to pray for those people who were heading to jail, that someone who loves the Lord would be there to minister to each of them.
And on top of all that, He gave me a moment, one brief time in history, perfectly orchestrated and choreographed in the canned vegetable aisle, to share His love with a grieving woman. Not only was I leaving the store with a cart full of food for my family, I was leaving with a heart of gratefulness to a God who provides all we need for life and godliness, including wake-up calls to selfish, harried, traffic-violating grandmothers.
I hope you have a blessed Thanksgiving.
I remember telling my friend, Jo, that I was certain my mother guilt came out with the baby at delivery, right behind the placenta. She says her's emerged the day she stood in Walgreens trying to decide which pregnancy test to buy. "Should I buy the more expensive one?" she thought. "After all I want only the best for the alleged baby." Her mind raced. "Maybe I should get the cheapest one. We need to be more prudent in our spending now that we may be having a little one."
After she shared her struggle with mom guilt, I thought perhaps it is best to pretend that it doesn't even exist and go on with life not dwelling upon how neurotic I am. I have tried that but then I feel guilty about not dealing with it!
Yesterday I happened to read two articles that painted such opposite pictures of mothering, both bringing on a new round of mom guilt.
The first one described a young pediatric intern's poignant story *of caring for a small child whose mom had brought her into the hospital suffering from dehydration, and left her there for a couple days while she took a free, convenient vacation. The doctor told how this little child had obviously been used to spending many hours alone. My heart pounded as I read the story.
The other article discussed the perfection model portrayed in the Elsie Dinsmore books and the author's mother guilt that reading them brought out in her. What was she doing wrong in her parenting to not produce her own perfect, sweet, caring, serving Elsie? I have been there and done that, too.
My own mom guilt receives its super powers from the line-up of perfect moms who have paraded through my life: June Clever, the perpetually smiling, apron-and-pearl-wearing wonder who greeted her family each afternoon with milk, cookies, and a spotless house. Donna Reed, the always wise, organized, and admired matriarch of Hillsdale. Shirley Partridge, the hip, cool, and ever-diligent rock and roll playing, bell-bottom wearing mom who not only fixed supper but sang lead in the family band as they traveled in a flower power bus. Marmy, who kept the home fires burning while her husband was at war, cared for the sick and wounded, and raised intelligent, thoughtful, and independent daughters. Ma Ingalls who could make a Christmas dinner from a can of oysters and a cozy home from a sod cave. Michaela Quinn, a vision of perfect hair in spite of being held hostage by dog soldiers, performing surgery on the dining room table, raising four children and running her town. Abigail Adams, homeschooling a future president, lecturing the founding fathers, and melting down heirloom silverware to make bullets to fend off the English.
Somewhere along my parenting journey, I discovered that I would never be one of those moms and I began to settle into my own groove, defining what was important to me and to my family, listening to them and discovering how I could use my momness in the best possible way. We began homeschooling and all was going well until I was introduced to the "homeschool lifestyle" and an entirely new breed of mom perfection, at which point the guilt flood gates were flung wide open. A new and previously unthought-of guilt list, not even including the academic angle, hit my radar.
Somehow I was now expected to be planting, growing, and canning all my own produce, scrubbing and polishing my home until it blinded all who saw it, preparing organic and delicious, but economical meals from scratch for not only my troops but for overnight guests, visitors to my church, and all mothers within a 20 mile radius who had recently given birth. I learned that my blue jeans were immodest and not feminine; my hair needed to make me attractive but not be colored and was best worn long, an impossibility all at once. I found out that godly moms don't yell, don't use cream of mushroom soup, don't listen to Carole King, don't need time away from their kids, EVER, and don't attempt to teach any male anything ever unless it is a 3 year old how to use the bathroom.
The truth of the matter is that life is lived daily, seasonally, and uniquely. Each mom has days when she WISHES she could drop a kid off at the hospital and take a free vacation. Each mom has days she WISHES she could be a vision of loveliness and perfection playing to a crowd of admiring children and an adoring husband. But reality is not like this. We all live somewhere in the middle, trying to just make it through another day, hoping the bills get paid, the dog won't throw up on the bed, and no one gets killed or badly injured in backyard dodge ball. We struggle with a sin nature that tempts us to do terrible, horrible things, on one hand, or to become something God never intended for us to be. We desire to love and serve our families in each stage of life and we recognize that to do this without going crazy, the only place we can reside is in the normal middle of these two extremes, in that place of tension between heinous depravity and the idolatry of perfection, and, most importantly, in daily repentance for the times we fail.
My pastor has been preaching about heaven the past few weeks and has painted a picture of the glory ahead of us as believers. I have found myself salivating, caught up in the details as John describes them, wishing I could be there today. I long to run my hand over the names of the apostles written in the stones of the foundation of the city, to marvel at the gates, each made of a single pearl, to hear Jesus say my name. Perfection will come my way some day but it will be found only in the New Jerusalem, where every tear will be wiped away and perfect rest will be mine. Oh, and yes, the mom guilt will be gone!
"On the whole, I do not find Christians, outside of the catacombs, sufficiently sensible of conditions. Does anyone have the foggiest idea of what sort of power we so blithely invoke? Or, as I suspect, does no one believe a word of it? The churches are children playing on the floor with their chemistry sets, mixing up a batch of TNT to kill a Sunday morning. It is madness to wear ladies' straw hats and velvet hats to church; we should all be wearing crash helmets. Ushers should issue life preservers and signal flares; they should lash us to our pews." ~ Annie Dillard
I had forgotten until recently how much I love Keith Green's music. I remember hearing him in concert in the early 1980′s and the intense worship experience that it was. Never before and never after have I witnessed the power of the Holy Spirit as I did that night! Keith was the real deal, a believer who loved the Lord with his whole life, in word and in deed. He understood so well that all of man's religious contortions are not what it is all about, that loving God and loving man as much as we love ourselves is the living out of the Gospel of grace. I really needed to hear this message this morning!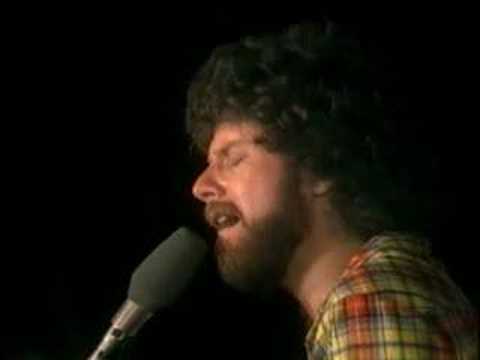 A few months ago someone shared a YouTube clip with me of pastor and homeschooling and FIC leader, Voddie Baucham, discussing a father's relationship with a daughter. (You will find the quote at the 2:08 time mark.) I posted that clip here as well as on True Womanhood and then, earlier this week, reposted it in a discussion on Amy Scott's blog as an example of patriocentric teachings that I find troubling. Evidently I was not the only one who took issue with his claims that:
"A lot of men are leaving their wives for younger women because they yearn for attention from younger women. And God gave them a daughter who can give them that."
Today, Voddie *has chosen to respond to the posting of that clip and I feel compelled to respond to his statement for several reasons. I hope you will read his essay before you continue reading here.
First of all, I have no personal issues with Voddie Baucham.  I do not particularly care how he raises his children, what sort of marriage he has with his wife, or what kind of dog food he feeds his dog.  It matters not to me if his wife has her head covered, uncovered, or shorn.  I don't care if his daughter can do post graduate work and research or can whistle Dixie while chewing crackers and covering one eye.  I do care deeply and feel passionately, however, about some of his teachings.
It is quite sad to me that I have to go on record as saying any attempts I have made or continue to make to challenge Mr. Baucham are certainly not intended to be slanderous, libelous, or gossip.  I continue to be very careful to examine what he teaches both against the backdrop of the patriocentric movement he represents and in light of my understanding of the Word of God. (I posted the entire clip so everyone could see it IN CONTEXT and have quoted it verbatim.)  But since asking good questions and pondering the very real ramifications of teachings is often considered as such, here is my disclaimer. (Since I have never threatened anyone with death and can't imagine the intelligent men and women who have discussed this topic with me doing so, I am hoping that he is certainly not assigning that to me.  It is quite offensive and irresponsible to see that last accusation thrown in the general direction of those of us who are asking sincere questions.)
When I first saw the YouTube clip in question, I was stunned.  I watched it in context; I tried to put it in the best possible light.  Since he is a pastor, I was assuming that he was following the golden rule of preaching…making the main things the plain things and the plain things the main things.  I also assumed that he was speaking from a place of Spiritual understanding rather than one of psychological conjecture. I have repeatedly asked for his quote to be placed in some sort of Biblical context and when I saw he was going to respond, I hoped I would see that.  So imagine my surprise to see no Scripture whatsoever, in spite of the fact that he evokes God's name in his initial statement.
In his initial quote, Mr. Baucham assumes that it is normal for men to yearn for the attention of younger women because he implies that God gave them daughters to righteously deal with this yearning.  The only Biblical response to this "yearning for younger women," I believe, is for men to acknowledge that they are sinning when they have that desire, to repent of it and turn away from it, and to recognize that God's standard is yearning for ONLY the attention of his wife, whether she is 20 or 120.  Any other yearning, sexual or otherwise, is sin and must be dealt with as such.  God does not provide a means for fulfilling wrong yearnings, in daughters or otherwise.  That is the response I would have expected from a pastor, especially one whose desire is to minister to families.
Instead, Mr. Baucham invokes "Psychology 101" and exhorts us to pursue "fleshly wisdom," (2 Corinthians 1:12), referencing filmmaker Alfred Hitchcock and actress Amanda Peat. So, as per your example, come along, Pastor Baucham, climb up on my leather couch, and let's take a look at what the purveyors of pop psychology have to say about the reason older men yearn for the attention of younger women.
This is what my research tells me "Psychology 101" has to say:
1. Older men pursue younger women in order to preserve their fertility.  Biologically they desire to procreate and the best means of doing so is with a younger woman, not a post menopausal wife.
2.  Older men are sexually aroused by a fertile woman.
3.  Older men feel younger and sexually invigorated by younger women.
4.  Older men are flattered by the attention of younger women who are looking for maturity and stability (as opposed to those guys who are 30 and still playing video games all day) though not necessarily father figures.  In fact, most younger women who pursue older men choose men no more than 6 years their senior.
5.  An older man feels the need to compete with younger men in the work force and having a younger woman makes him appear more virile.  In the animal kingdom, the strongest males get the best females so a younger woman makes a man appear stronger.
6.  Older men are attracted to younger women because of the hard core and even soft core pornography that has set the standard for female attractiveness.
7.  Older men are attracted to younger women because they are more impressionable and are more easily influenced than women their own age.  It is considered a "throw back to patriarchy." (exact quote)
8.  Older men are attracted to younger women because it is a distinctly human tendency to use visual stimuli in making choices of a mate. One author wrote: "More experimental work has been done on the connection between extreme youth, sexual attractiveness and pedophilia."
9.  Older men say they feel less anxiety about sexual performance around younger women who are more inexperienced.
Interestingly, I was unable to find a single reference to Mr. Baucham's "well-known cultural catchphrase" that older men turn to younger women because they really want a daughter.  I hope he will provide a link to this "Psychology 101" notion, though a Scriptural reference would be even better!
My second concern regarding Mr. Baucham's statement is that there is an assumption that daughters are to give a special type of devotion to their fathers because of this alleged need.  It places a responsibility on a child that should never be there.  I do not know any passage of Scripture that talks about children fulfilling the needs of their parents.  In fact, it seems to me that Scripture teaches just the opposite, that we are to deny ourselves and follow Christ.  That we are to be like Jesus, and lay down our lives for others.  That we are to be willing to be poured out as a sweet smelling sacrifice to the Lord.  Godly family relationships happen when mothers and fathers and sons and daughters all practice the one anothering commands within their homes, forgetting about themselves and their own needs.
It is so sad to me that these wonderful family relationships, true gifts from the Lord, are being turned into such convoluted, unnatural bonds.  This latest offering from Mr. Baucham is yet one more reason for homeschooling moms and dads to be ever vigilant and to hold all teachings up to the light of the Word of God.
"if homeschooling moms gave a recital"
I grew up in a small Midwestern town where there were two gas stations, two grocery stores, a handful of churches, as many taverns, a small library, and a volunteer fire department.
Every Sunday morning I sat with my parents and my grandmother in our old Baptist church sanctuary, fourth pew from the front, taking in everything, people person that I am. I reveled in the lack of diversity and near-precision predictability of each service. Heavens, the preacher kept time by the pitch and volume of old Lloyd Martin's snoring.
From our congregation of 80 or so of the faithful, a dozen people made up the choir: 11 middle-aged women and Mr. Stephan, the one lone man, with an amazingly rich and deep voice. The music director, the only one of the group who had been professionally trained, skillfully chose choral arrangements that made the most of what she had to work with. Of course, they always included a bass solo.
One Easter Sunday, their robes freshly laundered by Emery's Dry Cleaning and surrounded by memorial lilies, they stood in the choir loft, raising their voices in joyous, if not precise, harmony. They sang of the crucifixion, of the burial, and as the organ swelled, Mr. Stephan stood in his seat to prepare for his resurrection solo.
As if on cue, the fire siren that calls all volunteer firemen to report immediately, including Fireman Stephan, blasted as though Gabriel himself held the horn. All eyes were transfixed on Mr. Stephan. The organist continued to play, the choir director sighed, this being perhaps her greatest conducting moment. The bass solo began, the organ tempo picking up as Mr. Stephan removed his detachable collar and unzipped his robe, stepping out of it just as the final strain of his magnificent voice challenged that still blowing siren. Then, during their final chorus and as if it had been perfectly choreographed, the choir members took one step backwards as Mr. Stephan descended from the loft and raced down the center aisle toward the door and the Easter morning fire.
I remembered this long-forgotten moment from my childhood the other day as I listened to a young mom lament that she never feels like she gets everything done. There is laundry, there is schoolwork, there is a baby to nurse, a husband to feed, a toilet to be scrubbed. As she talked, I thought about Mr. Stephan, long gone to his eternal reward, and how he must have felt like that mom…everyone watching as he tried to decide what to do next, which was most important, how could he juggle both responsibilities. All of us can feel his pain.
In the past few weeks I have been studying in the book of 1 John and have been fascinated at how many times John uses the word "abide." The Greek word means literally a place "to dwell, to remain, to tarry." John tells us that God abides in us but that we are also to abide in Him. The picture is one of being at home, relaxing, reveling in, being a permanent part of where you are, of being at spiritual rest. In Acts, Paul describes it this way: "in Christ we live and move and have our being."
I have no solution for the perpetual state moms find themselves in when it comes to caring for children and running a household. My laundry is never done and some days keeping up with the pots and pans in my kitchen seems nearly impossible. Often I look around and can't decide if I should sing or put out a fire. But I do know that daily, as God abides in me, I am abiding in Him. And I can live with that.
Jesus I am resting, resting
In the Joy of what Thou art;
I am finding out the greatness
Of Thy loving heart.
Thou hast bid me gaze upon Thee,
And Thy beauty fills my soul,
For by Thy transforming power
Thou hast made me whole.
O how great Thy loving kindness.
Vaster, broader than the sea!
O how marvellous Thy goodness,
Lavished all on me!
Yes, I rest in Thee, Beloved,
Know Thy certainty of promise,
And have made it mine.
Simply trusting Thee, Lord Jesus,
I behold Thee as Thou art,
And Thy love, so pure, so changeless,
Satisfies my heart;
Satisfies its deepest longings,
Meets supplies its every need,
Compasseth me round with blessings;
Thine is love indeed!
Ever lift Thy face upon me,
As I work and wait for Thee;
Resting 'neath Thy smile, Lord Jesus,
Earth's dark shadows flee.
Brightness of my Father's glory,
Sunshine of my Father's face,
Keep me ever trusting, resting;
Fill me with Thy grace.