Monthly Archives:
September 2009
Clay and I were enjoying our usual Sunday afternoon ritual with a pot of Lady Londonderry tea and great conversation when he suddenly said to me "You really are anxious for fall, aren't you?"
I wasn't sure what prompted his observation until he listed several comments I had made in the car going and coming from church and since returning home.
"I hope we have snow this year. We didn't get much last winter."
"I think I will bake pumpkin pies this week."
"When do you think the leaves will really start changing? A couple more weeks?"
Then he pointed to the afghan I was crocheting, its fall colors and warm wool threads bringing me delight with each stitch. "And that blanket. You really want cool weather to get here, don't you?'"
Fall is always a cozy time for me. It signals holidays and family and baking and soup making. It means brisk walks along hiking trails where the orange and golden leaves give way to the cobalt blue of an October sky. It means beginning a hand project or two to work on as we do school work or watch a documentary together.
Inspired by a lovely sewing project crafted from scraps, I pulled out my own stash of yarn and began working on a throw for the comfortable reading chair I picked up at a flea market a few weeks ago. Creating a warm and inviting reading spot in the library, I envisioned long-legged boys curled up underneath it, a good mystery in hand, hot chocolate on a nearby table, a striped cat snoozing nearby. So I began crocheting, each row weaving a picture of an autumn countryside right on my lap.
After a couple dozen rows, I stood back to look at the pattern that was emerging, admiring the colors as they fell across the sage green and gold of the chair. It was only then that I noticed the uneven edges, a mistaken stitch back 17 rows or so earlier. My first thought was "maybe there is another way to fix this problem;" my second thought was "maybe no one will notice." Age and experience promptly reminded me that neither is ever true. So I began unraveling one row at a time, piling up ball after ball until there were twenty neatly filling my sewing bucket.
As I retraced my sewing steps and started back at the place where I had first not followed the pattern, it reminded me so much of my own life, of the vision I have kept in front of me, not realizing the wrong turn I had taken and eventually facing the daunting task of undoing my mistakes. Like my latest sewing project, I have often thought that there was a shortcut to fix my problems or have even been tempted to think that no one would notice. However, the results were always the same as my afghan kafuffle…lots of unraveling before I could get back on the right track and start over.
How thankful I am that we serve a gracious and merciful God who promised in His Word that He will make everything beautiful in its time, including and especially our mistakes and failures! As we undo our messes, whether they are ones in relationships or practices, wrong beliefs or simply bad curriculum choices, God's faithfulness to us through His Word provides all we need for life and godliness, for setting us back on the correct path. It may take a lot of "undoing" to repair the damage, but the end results are worth the effort!
Audio clip: Adobe Flash Player (version 9 or above) is required to play this audio clip. Download the latest version here. You also need to have JavaScript enabled in your browser.
"C.S. Lewis said that for every new book we read, we ought to read three old ones. But I think for every latest, greatest new homeschooling book you read, go find three old homeschooling moms and ask them what happened and what worked." This week's podcast is part two in the ongoing series with my guest, John Stonestreet, Executive Director of Summit Ministres, and our discussion about mentoring our children for the glory of God entitled Mentoring Young Adult Children. Be sure to leave a comment on the blog entry of one of these podcasts to have your named entered into a drawing for a $25.00 gift certificate to the Summit online bookstore.
Lamentations of the Father
by Ian Frazier
Of the beasts of the field, and of the fishes of the sea, and of all foods that are acceptable in my sight you may eat, but not in the living room. Of the hoofed animals, broiled or ground into burgers, you may eat, but not in the living room. Of the cloven-hoofed animal, plain or with cheese, you may eat, but not in the living room. Of the cereal grains, of the corn and of the wheat and of the oats, and of all the cereals that are of bright color and unknown provenance you may eat, but not in the living room. Of the quiescently frozen dessert and of all frozen after-meal treats you may eat, but absolutely not in the living room. Of the juices and other beverages, yes, even of those in sippy-cups, you may drink, but not in the living room, neither may you carry such therein. Indeed, when you reach the place where the living room carpet begins, of any food or beverage there you may not eat, neither may you drink.
But if you are sick, and are lying down and watching something, then may you eat in the living room.
Laws When at Table
And if you are seated in your high chair, or in a chair such as a greater person might use, keep your legs and feet below you as they were. Neither raise up your knees, nor place your feet upon the table, for that is an abomination to me. Yes, even when you have an interesting bandage to show, your feet upon the table are an abomination, and worthy of rebuke. Drink your milk as it is given you, neither use on it any utensils, nor fork, nor knife, nor spoon, for that is not what they are for; if you will dip your blocks in the milk, and lick it off, you will be sent away. When you have drunk, let the empty cup then remain upon the table, and do not bite it upon its edge and by your teeth hold it to your face in order to make noises in it sounding like a duck; for you will be sent away.
When you chew your food, keep your mouth closed until you have swallowed, and do not open it to show your brother or your sister what is within; I say to you, do not so, even if your brother or your sister has done the same to you. Eat your food only; do not eat that which is not food; neither seize the table between your jaws, nor use the raiment of the table to wipe your lips. I say again to you, do not touch it, but leave it as it is. And though your stick of carrot does indeed resemble a marker, draw not with it upon the table, even in pretend, for we do not do that, that is why. And though the pieces of broccoli are very like small trees, do not stand them upright to make a forest, because we do not do that, that is why. Sit just as I have told you, and do not lean to one side or the other, nor slide down until you are nearly slid away. Heed me; for if you sit like that, your hair will go into the syrup. And now behold, even as I have said, it has come to pass.
Laws Pertaining to Dessert
For we judge between the plate that is unclean and the plate that is clean, saying first, if the plate is clean, then you shall have dessert. But of the unclean plate, the laws are these: If you have eaten most of your meat, and two bites of your peas with each bite consisting of not less than three peas each, or in total six peas, eaten where I can see, and you have also eaten enough of your potatoes to fill two forks, both forkfuls eaten where I can see, then you shall have dessert. But if you eat a lesser number of peas, and yet you eat the potatoes, still you shall not have dessert; and if you eat the peas, yet leave the potatoes uneaten, you shall not have dessert, no, not even a small portion thereof. And if you try to deceive by moving the potatoes or peas around with a fork, that it may appear you have eaten what you have not, you will fall into iniquity. And I will know, and you shall have no dessert.
On Screaming
Do not scream; for it is as if you scream all the time. If you are given a plate on which two foods you do not wish to touch each other are touching each other, your voice rises up even to the ceiling, while you point to the offense with the finger of your right hand; but I say to you, scream not, only remonstrate gently with the server, that the server may correct the fault. Likewise if you receive a portion of fish from which every piece of herbal seasoning has not been scraped off, and the herbal seasoning is loathsome to you, and steeped in vileness, again I say, refrain from screaming. Though the vileness overwhelm you, and cause you a faint unto death, make not that sound from within your throat, neither cover your face, nor press your fingers to your nose. For even now I have made the fish as it should be; behold, I eat of it myself, yet do not die.
Concerning Face and Hands
Cast your countenance upward to the light, and lift your eyes to the hills, that I may more easily wash you off. For the stains are upon you; even to the very back of your head, there is rice thereon. And in the breast pocket of your garment, and upon the tie of your shoe, rice and other fragments are distributed in a manner wonderful to see. Only hold yourself still; hold still, I say. Give each finger in its turn for my examination thereof, and also each thumb. Lo, how iniquitous they appear. What I do is as it must be; and you shall not go hence until I have done.
Various Other Laws, Statutes, and Ordinances
Bite not, lest you be cast into quiet time. Neither drink of your own bath water, nor of bath water of any kind; nor rub your feet on bread, even if it be in the package; nor rub yourself against cars, nor against any building; nor eat sand.
Leave the cat alone, for what has the cat done, that you should so afflict it with tape? And hum not that humming in your nose as I read, nor stand between the light and the book. Indeed, you will drive me to madness. Nor forget what I said about the tape.
Complaints and Lamentations
O my children, you are disobedient. For when I tell you what you must do, you argue and dispute hotly even to the littlest detail; and when I do not accede, you cry out, and hit and kick. Yes, and even sometimes do you spit, and shout "stupid-head" and other blasphemies, and hit and kick the wall and the molding thereof when you are sent to the corner. And though the law teaches that no one shall be sent to the corner for more minutes than he has years of age, yet I would leave you there all day, so mighty am I in anger. But upon being sent to the corner you ask straightaway, "Can I come out?" and I reply, "No, you may not come out." And again you ask, and again I give the same reply. But when you ask again a third time, then you may come out.
Hear me, O my children, for the bills they kill me. I pay and pay again, even to the twelfth time in a year, and yet again they mount higher than before. For our health, that we may be covered, I give six hundred and twenty talents twelve times in a year; but even this covers not the fifteen hundred deductible for each member of the family within a calendar year. And yet for ordinary visits we still are not covered, nor for many medicines, nor for the teeth within our mouths. Guess not at what rage is in my mind, for surely you cannot know.
For I will come to you at the first of the month and at the fifteenth of the month with the bills and a great whining and moan. And when the month of taxes comes, I will decry the wrong and unfairness of it, and mourn with wine and ashtrays, and rend my receipts. And you shall remember that I am that I am: before, after, and until you are twenty-one. Hear me then, and avoid me in my wrath, O children of me.

from Ian Frazier's delightful book of satire called Lamentations of the Father and Other Essays Artwork: Gustav Dore.

During the last few weeks I have had the privilege of participating in a Way of the Master Bible Study with a group of ladies from my church and it has been a tremendous blessing to me as well as a humbling experience. I had first heard Ray Comfort's teachings on using the Ten Commandments in evangelism many years ago and have seen firsthand what a powerful tool it is for talking to people about the Gospel of Christ.
This week we watched and discussed the video entitled "Hell's Best Kept Secret" and I was delighted to find it on YouTube in 4 segments. I would encourage you to watch it and show it to your children. I was so moved to see how the young man in the last segment was convicted to the point that we can actually see on his face what he was experiencing in his heart. I know you will be looking for someone to talk to about the Lord once you watch this!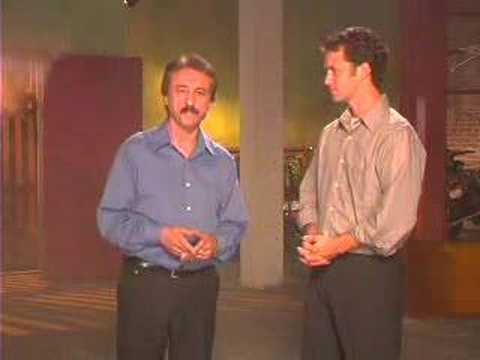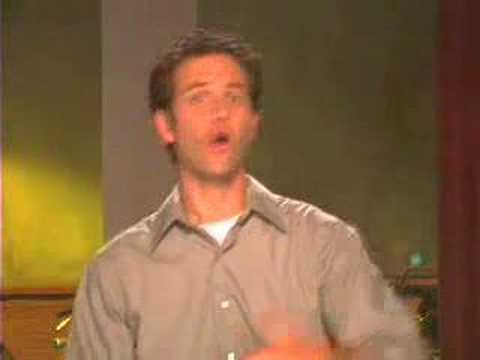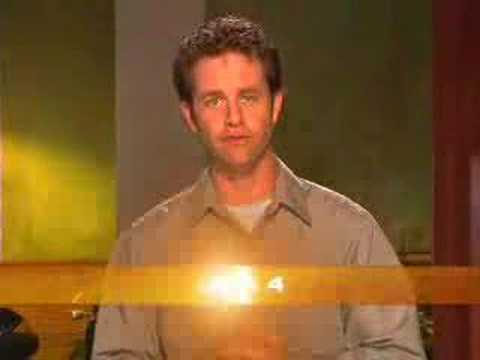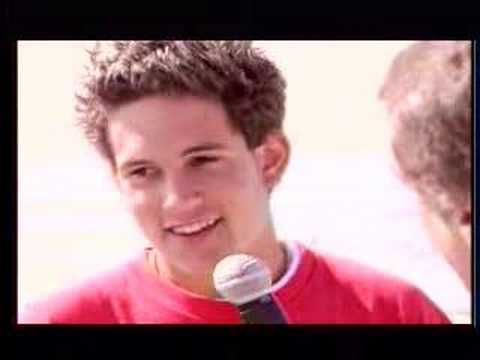 I am also including the Scripture passages that were quoted (in order) for your further study:
Mark 10:17-22
Psalm 19:7-11
Romans 3:19-20
Romans 7:7
Galatians 3:24
1 John 3:4
1 Corinthians 1:18
James 2:9
Hebrews 9:27
Acts 17:30-31
Proverbs 11:4
Colossians 1:21
Proverbs 11:4
John 3:18
Romans 7:13
James 4:6
Exodus 20:1-17
Matthew 12:36
Deuteronomy 5:11
James 2:10
Romans 5:8
Romans 13:14
2 Peter 1:10
2 Corinthians 13:5
Psalm 51
"How can it be a large career to tell other people's children about [arithmetic], and a small career to tell one's own children about the universe? How can it be broad to be the same thing to everyone, and narrow to be everything to someone? No, a woman's function is laborious because it is gigantic, not because it is minute." ~ G. K. Chesterton
A few weeks ago I wrote about my discovery of artisan bread baking and thought it would be fun to share an update. Since I began baking these delicious breads, I have only purchased 6 loaves of bread from the store so I guess you could say this has become a habit, a good habit! I have also been sharing this idea with friends and I know two who have also switched over to artisan bread now almost full time! Can I just say that our families are thrilled!?!
Since as of yesterday it is now fall and I finally have a new charger for my camera, I thought I might share my son's picture of last night's soup and bread along with the soup recipe. (Our church handed out the neat placemats on Sunday so we could remember to pray for our missionaries every day.) This is our standby veggie soup recipe and it will even be better today. Over the weekend I tried a new recipe for wild rice soup and it was also a big hit so I am including it, too. I added salad and we could close our eyes and pretend we were at Panera, except the family pronounced our soup and bread even better!!!
My Mom's Vegetable Beef Soup
My mom used to make homemade vegetable beef soup at least once a week during the brisk Illinois winters and it was one of my dad's favorite meals. This is my own version of her recipe and I like to put it in the crock pot while we are at Grady's Christmas Tree Farm. How wonderful it is to smell this simmering soup when we walk in the door, shivering cold and in the spirit of the season! My recipe makes a lot of soup and it can be frozen for another day.
2-3 pound pot roast with bone
5 pounds potatoes, peeled and cubed
2 cups sliced carrots
1 cup chopped onions
2 cup chopped celery
2 cups green beans
2 cups peas
2 cups corn
Coarse salt
Freshly ground black pepper
2 TBS. parsley flakes
3 TBS. minced garlic
2 cans tomato paste
(I usually use frozen veggies when fresh aren't available.)
Place the roast in large pot and cover with 16 cups of water. Salt and pepper well. Cook several hours until meat falls from bone. Add all the rest of ingredients and simmer until vegetables are cooked. Simmer on low for several hours or place in crock pot on low setting.

Cream of Chicken and Wild Rice Soup
3 chicken breasts, cooked and cubed or shredded
8 cups chicken broth canned or made from scratch or from bouillon or soup starter
6 carrots, sliced
1 large onion, chopped
3 stalks celery, chopped
3 cups cooked wild rice (I like to cook a larger batch and save some for another recipe)
1 stick butter
1 cup flour
salt to taste
coarse ground black pepper
1 TBS. parsley flakes
1 can evaporated milk
2 cups milk
In large pot, simmer veggies in broth until tender. Add seasoning (taste and add bouillon or soup starter if it needs more flavor). In sauce pan, melted butter over low heat and stir in flour; add milk to thicken. Add to broth along with rice. Continue simmering, adding evaporated milk for a creamier texture and thicken with a little more flour mixed with water if you prefer a thicker soup.
"God's purposes are greater than merely "saving people from hell" – they are to restore a People who look like Him, loving the way He loves; People who declare the Kingdom by how they live with Him and one another. " John Poole
HT ~ Cheri
The series of podcasts on Mentoring Adult Children kicks off this week with part one of my interview with John Stonestreet.
Audio clip: Adobe Flash Player (version 9 or above) is required to play this audio clip. Download the latest version here. You also need to have JavaScript enabled in your browser.
This week I am welcoming John Stonestreet to my podcast to share his thoughts on the epidemic of young adults who are leaving the Christian faith and leaving the church. John is the Executive Director of Summit Ministries, holds a M.A. in Christian Thought from Trinity Evangelical Divinity School, and is on the Biblical Studies faculty at Bryan College.
A popular speaker at camps, conventions, and conferences, he works annually with thousands of parents, teachers, and students on developing a biblical worldview, understanding comparative worldviews, defending the Christian faith, applying a biblical worldview to education, and engaging important cultural issues.
He is a Fellow of the Wilberforce Fellows, a division of Breakpoint, and is the co-author with W. Gary Phillips and William E. Brown of Making Sense of Your World: A Biblical Worldview, 2nd. ed. (Sheffield, 2007), as well as numerous web and journal articles.
John joined the Summit team in 1999, and has served numerous roles including directing the Eastern Summit programs in Tennessee and Virginia. He, his wife Sarah, and three daughters live in Colorado Springs, Colorado where they homeschool their three daughters.
Be sure to read some of the articles that John has referenced and visit the suggested websites for more helpful information and resources.
Article One
Article Two
Summit conference information
Probe
Breakpoint

Soul Searching: The Religious and Spiritual Lives of American Teenagers
Also, if you leave a comment this week or on one of the following podcast entries in this series of interviews with John Stonestreet, I will enter your name in a drawing to win a $25.00 gift certificate to Summit Ministries' online bookstore!
Following up on the the last blog entry, here is John Owen on how we can recognize the hour of temptation
"….such a time is called the "hour of temptation" (Revelation 3:20). It is the season when temptation comes to a head. Indeed, every great and pressing temptation has its own hour or season when it becomes most active, operative, and prevalent. It may take a long time to come, but it comes in its own time. Hence that temptation which possesses little or no power over a man in normal circumstances, sudde3nly takes on an overpowering reality. Either this occurs because it now assumes new powers and effectiveness, or the person weakens before encountering it.
David in his youth, probably had been tempted to commit adultery or murder, but the hour of temptation had not reached its full power in advantage over him, and he had escaped. But when it came to a head, as it did when he saw Bathsheba, David was caught. The first lesson to learn is this: Be prepared for the time when temptation becomes strong.
To learn this lesson, we need to learn how temptation reaches its "hour." This it does in various ways. First, it does so by urgings over a long period of time, so that the mind becomes accustomed to the evil thought. At first, temptation may shock the soul by its ugly appearance. The soul cries out, "Am I a dog to feel like this!" Unless this disgust deepens daily, the soul gradually grows accustomed to temptation's familiarity and finally asks "This is just a peccadillo, is it not?" Temptation takes the soul off guard and reaches its climax. Lust then entices and traps the soul. As James 1:15 describes it, sin is "conceived."
Second, when sin prevails over other people, and the soul does not react with disgust and abhorrence, then temptation takes advantage of us as well. It is crucial that we learn from the fall of others, its hour may also come to us. We read on 2 Timothy 2:17-18 that the fall of Hymeneus and Philetus led to "the overthrow of the faith of some."
Third, sin sometimes associates itself with other considerations that are not evil in themselves. The temptation of the Galatians to fall from the purity of the Gospel took advantage of their natural desire to escape persecution and to enjoy consensus with the Jews. But pleading for good things, they unwittingly gave life to temptation itself.
If temptation uses these ways to reach its "hour," we must ask "How will we know when temptation reaches its peak?" There are two ways to discern this. The first is by temptation's restless urgency. When it is time for battle, temptation gives the soul no rest….When temptation discovers a thousand darknesses, and presses within the doors of the mind or knocks outside by soliciting, taking advantage, and setting opportunities, let the soul recognize the time of his trial has come. It is time to "stand still and see the salvation of the Lord. (Exodus 14:13).
The second way we know the time has come is by the union of fears and allurements. When both come together, we know it is the hour of temptation….Sin sometimes carries men away by their love for sin and they continue in it because they fear what will ensue if they stop." John Owen
* This quote was taken from the works of Puritan pastor John Owen in the book Sin and Temptation The Challenge of Personal Godliness.