Monthly Archives:
August 2009
Currently, one of the more commonly requested topics for discussion at family and homeschooling conferences is that of preparing our children for marriage. What is interesting to me is the variety of methods teachers and pastors are promoting, especially the growing interest in the more radical method of betrothal, ie, fathers arranging marriages, paying a bride price, and even having fathers perform marriages under the "authority invested in me as the family patriarch." Most alarming is that many of these odd practices are taught as "biblical" without any true Scriptural mandate.
In September I will begin a series of podcasts called Mentoring Young Adults and they will include interviews with experts in the areas of Bible study for teens, instilling a Biblical worldview in young adults, and the importance of mentoring. I am so blessed by the willingness of my guests to discuss these topics and I know they will be full of wonderful information and practical insights as well as inspiration for moms who are facing the teen and young adult years with their children.
One of these guests will also be joining me as we examine the various teachings on courtship and betrothal that are being peddled to homeschooling parents these days and holding each of them up to the light of Scripture. Last week someone shared with me a series of "training" videos on this topic and, though most of the ideas weren't new to me, some of the practices were quite alarming when I watched them "live." I thought you might find these interesting as we prepare to discuss this topic. (look for "biblical betrothal" in the pull down menu)
As a long-time proponent of continuing homeschooling through the high school years, I want to encourage you to listen to these podcasts and invite your friends to listen as well. And if you have any particular questions you hope to see covered regarding these topics, please send me an e-mail at shesthatmom@gmail.com or leave a comment on this blog entry.
Audio clip: Adobe Flash Player (version 9 or above) is required to play this audio clip. Download the latest version here. You also need to have JavaScript enabled in your browser.

Character Training ~ Beyond the 49 Character Qualities, Part Two
"For, you see, being a mentor, a disciple maker, a parent who is called to be used of the Lord to raise children for God's glory alone is an awesome task and it is not for the faint of heart. It also is not for those who are unwilling to change their own lives."
* Note: When I use the phrase "his father David" referring to Josiah, I do not mean it in the literal sense, but rather, in the same way as Jesus is referred to as the "son of David." Sorry for any confusion!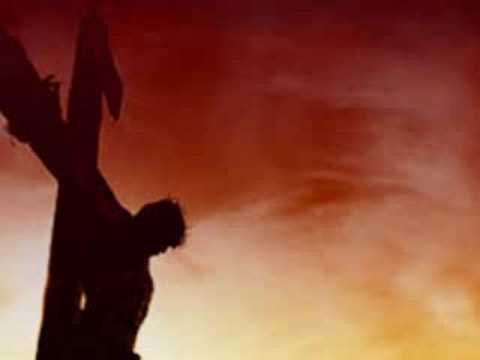 "That which was from the beginning, which we have heard, which we have seen with our eyes, which we looked upon and have touched with our hands, concerning the word of life. The life was made manifest, and we have seen it, and testify to it and proclaim to you the eternal life, which was with the Father and was made manifest to us that which we have seen and heard we proclaim also to you, so that you too may have fellowship with us; and indeed our fellowship is with the Father and with his Son Jesus Christ. And we are writing these things so that our joy may be complete.
This is the message we have heard from him and proclaim to you, that God is light, and in him is no darkness at all. If we say we have fellowship with him while we walk in darkness, we lie and do not practice the truth. But if we walk in the light, as he is in the light, we have fellowship with one another, and the blood of Jesus his Son cleanses us from all sin.
If we say we have no sin, we deceive ourselves, and the truth is not in us. If we confess our sins, he is faithful and just to forgive us our sins and to cleanse us from all unrighteousness. If we say we have not sinned, we make him a liar, and his word is not in us." ~ 1John 1
Audio clip: Adobe Flash Player (version 9 or above) is required to play this audio clip. Download the latest version here. You also need to have JavaScript enabled in your browser.

Character Training ~ Beyond the 49 Character Qualities, Part One
"A number of years ago, my husband attended a symposium on the employment outlook in our area that was held at a local community college. One of the speakers was a representative of the school and as he addressed his remarks to the business community, his assessment of the future needs in industry and the young people who would be available to meet those needs caused everyone to sit up and listen closely. At that time, the man said that within the next 10 years, there would be tens of thousands of new jobs created within the multi-county area that his school served but that the majority of students coming through their college would not be qualified to fill those positions for one simple reason…they lacked the character required to do well in the workplace."
Audio clip: Adobe Flash Player (version 9 or above) is required to play this audio clip. Download the latest version here. You also need to have JavaScript enabled in your browser.
Toastmasters International and my special guest, Pete Taraboletti, Part Two
This week's podcast is part two in the series on Toastmasters International. For more information about this terrific organization that provides training in leadership and public speaking skills, be sure to visit their website. I highly recommend this wonderful resource for homeschooling families and would be happy to connect you with a Toastmasters Club in your area if you contact me at www.shesthatmom@gmail.com.
"Children do not accidentally become righteous leaders or emotionally healthy and productive adults–any more than seeds thrown randomly to the wind grow to be part of a thriving garden. Simply throwing children into a cultural tornado and hoping for the best gives them little chance of living up to their potential or coming out unharmed. Someone needs to take responsibility for their nurture, protection, nourishment, intellectual development, manners, recreation, personal needs, and spiritual development. Someone needs to commit time and energy into staying close to them as they grow, encouraging and correcting and teaching." Sally Clarkson
HT:  Tulipgirl
It is always fun to plan a special celebration supper for the first day of the new school year. This menu is one of our favorites and is always requested by my grown men when they return home at Christmas. My friend, Kyle, who shared the original tetrazzini recipe with me, called this her "company recipe" and it is a good name because it is simple to assemble ahead of time (it is one pasta dish that freezes really well), can feed lots of people, and everyone loves it. I like to serve it with bread sticks and Italian Salad.
Chicken Tetrazzini
One whole chicken or combination of thighs, legs, and breasts, or boneless breasts only
1 large green pepper, chopped
1 large white onion, chopped
2 cups celery, chopped
2 cans cream of mushroom, celery, or chicken soup
2 cups shredded cheddar cheese
2 small cans mushrooms
1 small jar pimentos (optional)
2 lbs. spaghetti
8 bouillon cubes
1 package saltine crackers, finely crushed
4 TBS. butter, melted
Parmesan cheese
In large stock pot, boil chicken until tender. Remove from bones if not using boneless breasts. (I like to use the leaves of celery and an extra onion for extra flavor.) Drain, reserving liquid. Add to broth the chopped vegetables and the bouillon cubes. Bring to boil, making sure the cubes are dissolved. Add the spaghetti and cook until al dente. Drain, again saving liquid. Add chopped chicken, pimentos, soup, and cheese. (You can make your own white sauce instead of using the soups if you wish.) Mix well, adding 1-2 cups of the reserved liquid. But in baking dish or dishes. Toss cracker crumbs with butter and sprinkle over casserole. Bake at 350 degrees for 40 minutes or until nicely browned. Pass the Parmesan cheese if desired.
I also like to use this recipe in the crock pot. Just place assembled ingredients in the crock pot and heat through on low temperature for 3 hours. Top with buttered crumbs and put in oven for 10 minutes to lightly brown. It is a great choice for church potlucks or family reunions.
Italian Salad
The inspiration for this salad came from the Olive Garden restaurant and it is the perfect compliment for Italian dishes and casseroles.
8 cups torn leaf lettuce mix (endive puts this salad over the top so add it liberally!)
2 cups grape tomatoes
1 cup green onion, finely chopped with green stems
1 large green pepper, finely chopped
1 can ripe black olives, whole or chopped, and drained
Garlic croutons
Freshly grated parmesan cheese
Assorted dressings
Toss into bowl, top with cheese. Serve immediately with croutons and choice of dressings.
Garlic Croutons
As everyone who has sat down at my table knows, there is no such thing as too much garlic! These croutons are no exception!
8 cups dry bread cut into cubes (from homemade bread is best)
½ c. olive oil
½ stick of butter
1 tsp. coarse salt
2-3 TBS. minced garlic in oil
½ tsp. crushed red pepper flakes for zing
1 tsp. dried parsley flakes
Melt oil and butter together. Stir in salt, garlic, pepper flakes, and parsley. Mix well and add bread cubes, tossing to cover them.  Spread them on cookie sheet and bake in 200 degree oven for 20 minutes, making sure they do not brown too much. Cool and store in Ziploc bag.
from The Campbell Women Cookbook ~ Volume One