Monthly Archives:
July 2009
A year or so ago I bought a used copy of this book on bread baking.  Having baked bread regularily for more than 30 years, I was somewhat skeptical as I leafed through the pages, realizing that the method the authors described defied all the rules I had learned to embrace.
Then, a few weeks ago, Katie, a kindred spirit whose blog I love to read, posted a video using these same methods so I pulled my book off the shelf and decided to give it a go.
Today, I am a believer…I baked three of the most delicious and perfect loaves of artisan bread I have ever tasted.  The crusts are crunchy and tasty, the inside is delicious and wonderful without even butter or jam!  I can't wait to experiment with sandwiches, pizzas, and different recipes to serve with different soups.  Oh, and as as soon as the first batch was done, I whipped up a double batch to store in the fridge for tomorrow and the day after.  One of the book authors says that the dough can keep for 14 days and later loaves are even better, sometimes taking on the quality of sourdough.  I am not kidding, this simple technique has changed my life!  (Did I mention the bread is fat and sugar free and only has 4 ingredients?!)
"I pray to God this day to make me an extraordinary Christian." ~  George Whitefield
Penelope and I sat snuggled on the couch.  We had just finished reading a Little House on the Prairie book and began talking about our long-awaited and upcoming trip to the American Girl Doll store.  Perusing the latest catalogs for the past few months, she had decided on Felicity, the Revolutionary War era doll.  At five, she is just now beginning to have a small concept of history, of times long ago before she was born.
In the midst of our very grown-up conversation, she said, "Grandma, I know you are so glad to have me.  You had boy after boy after boy after boy after boy and then you finally got me.  You are so glad I am here."  I had to smile, those big round eyes were so sparkly and serious!  I had told her that a long time ago and I meant it.
While she was at my house, she and I baked bread.  She was intrigued by the yeast, how it bubbled clear over the top of the bowl and the fact that it was "alive."   We rolled dough with the old wooden rolling pin that had belonged to Clay's great grandmother, carefully shaping the ends and placing them into pans.  Penelope placed hers in the miniature pan, one just for Grandpa.
When they came out of the oven, she was delighted and couldn't wait for Grandpa to see what she had done.  Of course, he praised her, emphatically pronouncing it the best loaf ever, and thanked her for baking one just his size.  And she was so proud, so happy to have pleased him.
Through these simple acts, of showing a child their value to us in the history of our families, of praising them well and often, of continually recognizing the use of their gifts, we are extending a blessing to our children (and grandchildren) that will hold a life-long influence over their choices and in their ability to bless others.
In part three of organic family life, I began discussing the topic of parental repentance by listing some of the duties that parents have toward their children. Today I am continuing by looking at another one of the greatest duties that is needed and one that, if ignored, will cause life-long pain and brokenness in the lives of children.  Moms and dads must pass on a blessing to their children, individually, while they are in the womb and all throughout their adult lives.
The concept of giving a blessing to our children is rooted in the practices we find in the Old Testament.  As we read the stories of one generation handing down a blessing to the next, we see that it is done from parent to children and also from church leaders to their congregations.  It is part of passing on our faith and instilling a picture of God's purposes in the lives of His own.
As I have been thinking about the concept of blessing our children and have been reading references to this idea in Scripture, several key things have caught my eye.  This list is by no means exhaustive but I hope it offers food for thought.
1.    Receiving a blessing from your parents is something that is highly coveted and hoped for. The story of Jacob and Esau in Genesis 25 shows us the great desire that children have to be loved and accepted by their parents, sometimes to the point of sinning against others in order to receive it.

2.    Sibling rivalry can come from not blessing all children. This same passage also demonstrates the fruits of favoritism in a family.  Verse 28 tells us that Isaac loved Esau but that Rebekah loved Jacob, a situation that set everyone up for conflict.  In fact, Jacob, though he wrestled in the wilderness with God and received God's blessing, still showed partiality to his own son, Joseph, causing bitterness and jealousy among his children and furthering the conflict into the next generations.

3.    Blessings vary from child to child and family to family and are often expressed in the names that children are given. The sweetest sound to every human soul is that of their own name.  How much more valuable is that name if there is a special meaning attached to it?  How often we are told in Scripture that someone's name means such and such, implying that it has defined that person.

4.    Blessing is not based on works, but on grace, and is not given because of what we have done but because of who we are in Christ. This is one of the greatest gifts we can give our children, the sense that they are valuable to us simply because God has given them to us.  When I was a small child and heard my father talk about me being adopted, it was also told in the context that God had given me to my parents.  What a precious memory that is for me!
5.    In Jesus Christ we have every blessing we would ever need, so for those of us who might not have received a blessing from our parents, we can take great comfort in this truth. Have you ever known someone who was several decades old who had never received any sort of affirmation or approval from a parent?  Perhaps this is the saddest thing imaginable, to believe that you are not loved solely because of who you are, because of who God made you to be,  to feel that you are a disappointment to a parent not only by the things he said to you but by the things he didn't say. These are burdens that are so difficult to bear that they often cause future generations to stumble and fall.
I know a woman whose mother often told her "you are not like me at all" implying that the right way to be was like the mother, which was quiet and introverted; she was nearly a recluse.  But this young woman was gregarious and outgoing.  For many years she lived with the idea that something was wrong with her because she loved being with people so much!  The difference in personalities between the two of them was so obviously annoying and distressing to the mother that she would often tell her child "you are the bane of my existence."  The daughter never fully understood what that meant until she was looking up a word in the dictionary one day and her eyes fell on the meaning of the word "bane," which means poison.  Imagine the sense of worthlessness she experienced at that moment.  Cruel words from the lips of a parent can cause lifelong pain.  Not hearing encouraging words can also be a grief that is too painful to bear.
I knew just such a man who struggled with this pain his entire life.  Growing up on the mission field, he spent many years attending a school for missionary children, only seeing his parents during holidays and vacations from the time he was 5 years of age.  He could not remember hearing his mother or father say "we are so sad to be apart from you" instead he continually heard them admonish him to be willing to sacrifice all for Christ.
As he grew older and answered the call to the ministry himself, he struggled as his father criticized everything from his choice of seminary and denomination to individual sermons.  Eventually he gave up trying to please a father who did not accept him and their relationship was one that produced grief and unfulfilled longings.  In spite of a series of personal losses that included the death of his beloved wife and children who rejected the Gospel, he preserved until his father died.  Only a few months later, this dear man took his own life. I have often wondered what might have been had this missionary who had given his life to serving and ministering to others had invested in his own family, in a son who so desperately wanted the blessing of his father.
For those of us who have suffered from this experience, the precious truth that we were chosen by Christ before the foundations of the world, were purchased with His blood, are saved by His grace alone, and are of immeasurable worth to Him, is what ought to bring us healing, comfort, joy, and a great hope.
I would encourage you today to consider how you might bless each of your children, in word and in deed today, that it might give them confidence in the Lord and in their relationship with you.  And I would also encourage those who struggle as the result of not having received the blessing of a parent.  I pray that the Lord will continue to pour out His grace and healing to you.
For some incredible insights into the concept of the importance of blessing, I would highly recommend the book The Blessing by Gary Smalley and John Trent. I will be reviewing this book in the future as well.
We just got home from an extended weekend in Chicago, tired but refreshed, laundry and a new batch of granola already started.  We've been enjoying grandchildren (and their parents) for the past couple of weeks and, as always, were sad that our too-short visit had to end.
Our Windy City adventure took us, though not all of us at once, to two Cardinal ~ Cubs games at Wriggly Field, the Shedd Aquarium, the Field Museum of Natural History,
the Chicago Art Institute, the Moody Church for Sunday morning worship,
shopping on Michigan Avenue, the Lego store,
the American Girl Place,
the Sears Tower,
and its amazing bubble room,
the John Hancock building, eating Giordano's Chicago-style Pizza, dinner (and dessert) at the Cheesecake Factory,
and swimming with Grandpa Clay playing sea monster.  A good time was had by all.
As I sat next to my granddaughter in church on Sunday morning listening to a beautiful medley of hymns sung by a lovely soprano voice, I remembered being five myself and cuddling next to my own grandma in church.  How sweet it was to share those moments with a precious little girl, to answer her endless questions, to realize that though decades go past so quickly and we grow and change, the one true God we serve is the same yesterday, today, and forever.
We have been enjoying the west coast grandchildren and their mom for the past week and are anticipating our son's arrival to join them this morning so the pile of blog entries piled on my mind's desk will have to wait a few more days.  We also have podcasts that are recorded and not yet uploaded, the result of Clay's busy work schedule back to back with his trip to see Ben.  What was that about those lazy days of summer?
While Stacie is here, she volunteered, actually begged me, to let her paint the upstairs hallway and so, naturally, not wanting to offend her, I bought sunshine colored paint and brushes, just for her!  The other side of this wonderful situation is having the grandbabies to fill with popsicles and other assorted treats!
These grandchildren are a scream!  Last night during family Bible reading after supper, Clay asked the children what Adam said after God had created Eve and three year old Dowen replied, in this deep, deep voice, "Hello Baby!"  I think we may be listening to too much Motown at Grandma's house.
This week I am also preparing a presentation for the evening our Toastmaster's Club will be instructing the local Friendship Festival Queen candidates in public speaking skills.  My topic is controlling nervousness before and while speaking.  Hope I'm not nervous while presenting!  I am also working on a syllabus for an upcoming speech class I will be teaching this fall for junior and senior high students in our area.  If you are interested and in the area, drop me a note.
I have been coming across some interesting things the past week or so and thought I would pass along the links.  The first is an article by conservative Southern Baptist pastor Wade Burleson regarding the relationship between men and women.  I am still mulling it over and thought others might find his insights intriguing.  The many comments in the discussion are worth reading as well.
My daughter-in-law also shared this interesting video that explains what a trillion dollars in national debt might look like on a map.  Very interesting.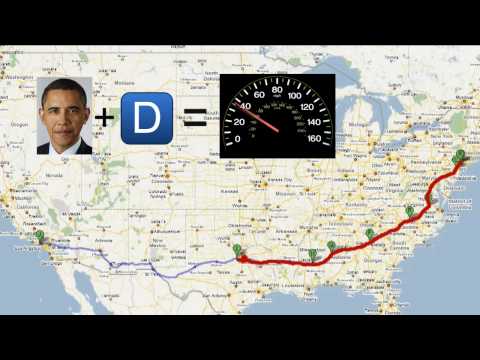 I continue to work on future podcasts and would appreciate your prayers as I prepare the Patriarchy Two series.  And book reviews, oh there are so many books to review!!!  I know what readers homeschooling moms are and want to suggest some titles I am sure aren't on the selves at the typical homeschooling convention these days.  I also intend to read and review every single title that is popular in our current homeschooling circles.  I think more prayer is needed for that!
"We have no government armed with power capable of contending with human passions unbridled by morality and religion. Avarice, ambition, revenge or gallantry would break the strongest cords of our Constitution as a whale goes through a net. Our Constitution is designed only for a moral and religious people. It is wholly inadequate for any other."   ~  John Adams