Monthly Archives:
June 2009
"The greatest obstacle to the Gospel is the propagation of false ideas." ~ J. Gresham Machen
Yesterday we celebrated my mom's 87th birthday and I made one of her favorite meals, fried chicken and creamy white gravy, corn on the cob and fresh asparagus. For a week I kept asking her what kind of a cake she would like for me to bake but she just couldn't decide. "You've eaten too many delicious cakes in 87 years it is hard to pick just one!" I told her.
I was going through recipes I have been meaning to try and finally settled on a state fair prize winner I have had tucked away for a few years. I tweaked it a little and it was absolutely melt-in-your-mouth wonderful.
Carrot Cranberry Cake
1 ¾ cups all purpose flour
2 tsp baking soda
2 tsp baking powder
2 tsp ground cinnamon
2 tsp ground ginger
1 tsp salt
½ tsp allspice
1 ½ cups brown sugar
1 cup sour cream or mayonnaise or combination of both
3 eggs
1 TBS vanilla
1 8 ounce can crushed pineapple with juice
2 cups shredded carrots
½ cup chopped walnuts
½ dried cranberries
Favorite Butter Cream recipe
Heat oven to 350 degrees. Prepare 3 round cake pans by spraying with Pam and a light dusting of flour.
Mix flour, soda, powder, spices, and salt. Set aside. Beat sugar, sour cream or mayo, and eggs until fluffy. Add dry ingredients. Mix until batter is smooth. Mix in pineapple and carrots. Fold in nuts and cranberries. Pour into pans. Bake for 30 to 35 minutes until toothpick comes out clean. Place on wire racks to cool for 10-15 minutes. Take a sharp knife and loosen all around edge of pan. Invert on rack and cool completely. Place on cake plate, one layer at a time, frosting in between. May add a little pineapple juice to frosting for color and flavor. Can also be frosted with cream cheese frosting. Looks pretty garnished with sugared orange peel and cranberries.
Famed orator William Jennings Bryan put it this way: "As long as there are human rights to be defended; as long as there are great interests to be guarded; as long as the welfare of nations is a matter for discussion, so long will public speaking have its place." Listen here for this week's podcast entitled Getting Acquainted with Public Speaking, part one, with my guest, Pete Taraboletti from the Lincoln-Douglas Toastmasters Club.
For more information, free resources on public speaking and information about how to find a local Toastmasters Club, be sure to visit the Toastmasters International website.
During the summer of 1988 we experienced the hottest and driest weather I can ever remember. Days and weeks and months went by without any pattern of rain. Wells went dry, garden plants shriveled on the vine, extreme heat day after day kept me indoors with three grade schoolers, one toddler, and a very pregnant tummy. We had only one window unit air conditioner in our house and we all parked in front of it, taking turns leaving the "cold room" to get drinks or pop cycles for each other, reading books and watching way too many movies.
At night we placed the window fans on high and I would soak a bath towel in cold water, ringing it out and draping it across my stomach as I tried to find a comfortable position for sleeping. We were certainly a miserable lot. Too much dry, hot weather produced nothing fruitful in the garden or in our home!
This year, up until the past week or so, it has been just the opposite. We were still seeing 40 degree temperatures in the middle of May and even now are way ahead in rainfall. Cold, wet weather is not conducive to lush crops either. Balance has tremendous impact on fruitfulness.
As I have been thinking about the external factors that affect the organic nature of family life, someone asked me if I wouldn't consider looking at the whole concept of parental repentance that I briefly touched on last week. As I write, I am certainly not implying that parents are the only ones who sin in their homes. I believe that the Bible says is true, "All have sinned and fall short of the glory of God." (Romans 3:23) Perhaps I will write about the sins of children one of these days but, quite frankly, it seems to me that there is a glut of information out there that dwells on the things children do wrong and very little that talks about what we as parents have done to sin against our children.
So today I am going to begin to look at those areas of family life where parents are required in Scripture to do certain things in their families, how we fall short of obeying these commands, the fruit that is produced in these environments, the need for repentance in these areas, and what that repentance ought to look like. I am starting with the admonitions to parents.
First and foremost, parents are instructed to love their children. Initially we might think it is silly to be told to love our children. From the moment they are welcomed into our home, we have a natural affection for them. As moms, we notice every little move as they float around in our wombs, being aware when their movements slow down and frantically calling the doctor when there is a concern. We endure the inconveniences of pregnancy, the pain of childbirth, the sleepless nights of infancy out of love for our children. It all seems so natural.
But Scripture repeatedly admonishes us to "love one another" and it instructs the older women in the church to teach the younger women to love their children. Love isn't something that simply comes to us in our sinful state as human beings. We have to be reminded that love is a willful act, something we decide we will do. And yet, the closer we walk to the Lord and live in obedience as faithful Christians, the more naturally our genuine love for our children will flow from us. 1 Corinthians 13 tells us what that will look like: "Love is patient, love is kind. It does not envy, it does not boast, it is not proud. It is not rude, it is not self-seeking, it is not easily angered, it keeps no record of wrongs. Love does not delight in evil but rejoices with the truth. It always protects, always trusts, always hopes, always perseveres. Love never fails."
The second admonition we have as parents is to pray for our children. In warning the children of Israel to stay away from false gods and useless idols, the prophet Samuel acknowledged that he, too, would be in sin if he ceased to pray for them. (1 Samuel 12:23) So often we have expectations on our children that they will stay true to the Lord and not be overcome by the world, but we fail to lift them up in prayer. We forget to recognize that only by the grace of God and the outpouring of the Holy Spirit in their lives, will they accomplish the will of their Heavenly Father. "Let us therefore come boldly to the throne of grace, that we may obtain mercy and find grace to help in time of need." Hebrews 4:14-16 And when we pray for our children, we are to expect that He will answer: "In the morning, O Lord, you hear my voice; in the morning I lay my requests before you and wait in expectation!" Psalm 5:3
Next, I will look at the importance of blessing our children.
Here is part one of this series.
John Stonestreet, executive director of Summit Ministries, an organization that is doing outstanding work in preparing young adults to rightly interpret the various worldviews as they challenge the Word of God, has written an interesting piece on "teenagers." We were first introduced to this concept 20 some years ago and, sadly, it is just now reaching the mainstream churches who are finding themselves frustrated with the failures they see in their youth programs. In fact, the Barna research has repeatedly shown that what young people need is the influence of more godly adults in their lives to be mentors and friends.
Check out John's presentation,"Why Students Walk Away from Their Faith," part one. You can find the rest of it on youtube.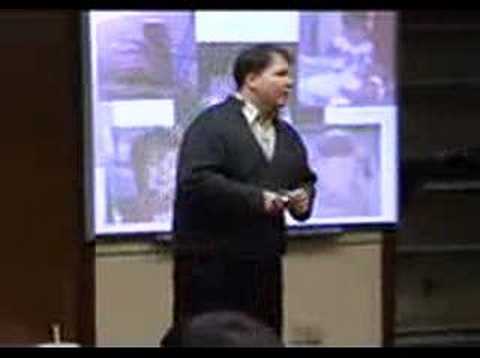 In case you haven't been following Spunky's recent articles on the future of education in America, particularly as it relates to homeschooling and President Obama's agenda, you might want to do so. It is clearer all the time that the bureaucrats don't think parents are qualified to be, well, parents, especially when it comes to educating our own children.
In the spirit of full disclosure, I thought I would mention that I just paid the required $25.00 to my local school district's office to renew my teaching certificate. Though I have no intention of teaching in any local school, I have kept it up to date in case the time comes when Illinois homeschoolers must have the oversight of someone with a teaching certificate. Call it my Titus 2 tax if you will.
But here is something else I haven't spoken much about. I remember spending hours in teacher education courses, in child development classes, and student teaching in both a junior high and a high school. Though I was somewhat indoctrinated, I also didn't buy most of what I was told. (This is where the 60's adage "question authority" is a good thing.)
Fast forward to my first year of homeschooling and my first real understanding of education. Having read the Moore books, I then spent a couple afternoons listening to Inge Cannon explain basic principles of teaching and educational philosophy to a room full of homeschooling mothers and my real education and certification began. It was a tremendous experience for which I will ever be grateful. Oh, that young, wide-eyed university trained teachers today could sit at her feet for just a few hours.
President Obama's goals may have some merit but no one should kid themselves, his methods and programs will serve the needs and wants of the teachers' unions not our children and definitely not their parents, whom they all believe should leave education in the hands of those who know better.
Which brings me to the other one who seems to know so much better than homeschooling parents and who has some delusions of shaping education on a national scale: Kevin Swanson.
John Holzmann has some interesting insights in response to Kevin's announcement a couple weeks ago that he will be stepping down as the head of Colorado Christian Home Educators. Don't get too excited because John includes the letter Kevin sent out letting everyone in his state know that the CHEC agenda has been so successful that he will be taking it national, expanding their influence from coast to coast, and then some.
Kevin also has this insight, no doubt aimed at those of us who have been called the "Titus 2 lesbian bloggers." Says Swanson "We have had more problems with attacks from the enemy than [at] any other time that I can remember in CHEC history, and many of my good friends from other ministries have witnessed similar all-out attack[s] as well. We must be doing something right! I would ask that you pray for increased attendance, and an unimpeded course for our wonderful speakers that have agreed to stand with us in the storms."
It reminds me of a quote I heard last week that came out of a conference where one denomination's leadership is concerned about all the discussions taking place on various blogs regarding theology and church polity, and one of the pastors stated that "dialogue is dangerous." Indeed it is. Somehow disagreeing with the patriocentrists translates into being attacked and that God is on their side. Reminds me of another great quote, this time from Abraham Lincoln: ""Sir, my concern is not whether God is on our side; my greatest concern is to be on God's side, for God is always right"
Kevin also noted in his letter that he will be replaced in CHEC leadership by Mike Chapa. Lest anyone be concerned that the patriocentric agenda will not be moving forward, Chapa and his wife, Tonya, are members of Kevin's church, Tonya is a moderator on Stacy McDonald's Patriarch's Wives Yahoo group and she shares a blog with other notable patriocentrists like Stacy McDonald, Carmen Friedrich, Jennie Chancey, and Kelly Crawford.
"If we over-elevate sheltering as an ingredient in our parenting formula, is it possible our children might come to believe that Christianity is mostly about avoiding bad stuff? In other words, although our Lord never told people to shelter themselves from anything except self-righteous religious leaders, do we present an inaccurate and unattractive picture of Him?" ~ Reb Bradley
"But the one who received the seed that fell on good soil is the man who hears the word and understands it. He produces a crop, yielding a hundred, sixty or thirty times what was sown."

Summertime for my children meant spending evenings running through Grandpa's yard, catching fireflies and playing hide and seek under the butter bean tent in his garden. Marching precariously through the perfect rows of pepper and tomato plants, pausing to follow the lady bugs as they wound their way around the squash vines, they came to a perfect parade rest in front of the corn, soft, black soil oozing up between their stubby little toes.
They were intrigued with grandpa's homemade composter churning its way through coffee grinds, banana peels, and egg shells. Grandpa would often pull out the thermometer to proudly show them the ever-rising temperatures inside, its pungent smell causing them to wrinkle their noses and then off they ran to munch on radishes or sugar snap peas.
During the winter months my dad spent hours planning his garden, researching the best means of preparing his soil, knowing that an organic gardener's top priority is having soil that will grow healthy, vibrant, fruitful plants.
The first year in his garden, he began the process of repairing the soil that had been damaged by harsh treatment from the previous owner. So every fall he planted rye that could be turned over in the spring to enrich the soil. He composted and recycled anything that would add nutrients to the earth, trying to put back into it as much as he took out of it. He recognized the need to feed the soil itself, not just the plants, purposing to work with nature and not against it. He knew that he had to rotate his crops, that diversity was a key ingredient to gardening year after year. He also had learned from years of experience that tending the soil in his garden was an ongoing process, that keeping bugs at bay and the ph make-up of the soil balanced was crucial and a never ending job. But he also knew that his commitment and perseverance would pay off in the end.
When I consider the importance of the organic nature of family life, the first thing that comes to mind is the type of soil into which our families are planted. As with the gardener, moms and dads know that it is the most important first step in producing Kingdom fruit.
In Matthew 13, Jesus told the following story about soil:
"A farmer went out to sow his seed. As he was scattering the seed, some fell along the path, and the birds came and ate it up. Some fell on rocky places, where it did not have much soil. It sprang up quickly, because the soil was shallow. But when the sun came up, the plants were scorched, and they withered because they had no root. Other seed fell among thorns, which grew up and choked the plants. Still other seed fell on good soil, where it produced a crop–a hundred, sixty or thirty times what was sown…..
Listen then to what the parable of the sower means: When anyone hears the message about the kingdom and does not understand it, the evil one comes and snatches away what was sown in his heart. This is the seed sown along the path. The one who received the seed that fell on rocky places is the man who hears the word and at once receives it with joy. But since he has no root, he lasts only a short time. When trouble or persecution comes because of the word, he quickly falls away. The one who received the seed that fell among the thorns is the man who hears the word, but the worries of this life and the deceitfulness of wealth choke it, making it unfruitful. But the one who received the seed that fell on good soil is the man who hears the word and understands it. He produces a crop, yielding a hundred, sixty or thirty times what was sown."
In this story, Jesus stresses the importance of the quality of the soil into which the Gospel message is planted and I believe it holds true for family life as well, since the Gospel is central to all relationships we have within our families. So what are some things that will give us the kind of soil we need for organic family life?

1. Family members must put at least as much back into the life of the family as they take out. Families are made up of givers and takers and these roles change depending on the seasons or circumstances of life. Infants and small children require constant care and tending; they have needs that must be met at the expense of the needs of others. The same is true for elderly family members who can no longer participate in ways they once did. So those who are able must meet the needs of others, restoring and renewing each other. We cannot only take from a family, we must give as well, naturally caring for each other as the seasons of life wax and wane. Like replenishing the soft, black soil into which we place tiny plants, each one giving to the needs of each other replenishes the souls within each family.

2. Healthy organic family life happens as we recognize the strength it has in its diversity and as we encourage the natural abilities, gifts, and talents of each one. Half the fun of being part of a family is learning to enjoy the differences each member has that make up the whole of the group. Just because children are created from the same gene pool doesn't mean that they will be the same in gifts or temperament or personality. Delighting in those differences refreshes and enlivens family life.
3. Sometimes reclaiming the soil of family life requires that parents recant their previous harsh teachings and repent, seeking forgiveness from their children for past wrongs. Many evangelical parents over the past couple of decades have succumbed to the harsh teachings that abound in the church regarding raising children. Many of those teaching have done so much damage that the soil of little hearts cannot receive any message. Before they will hear, they must see fruits of repentance for past sins against them. The same is true for the family soil. Showing favoritism or allowing children to have mean spirits toward each other can also prevent the grown of healthy relationships.
The same can also be said for the relationship between mom and dad. In the business of raising children, the marriage is often neglected and what might begin as small irritations can turn into anger and grudges that are even shared by the children against one of the parents as they take up offenses for the one who was hurt. Healthy soil must begin with cleaning up past messes!
4. Healthy families recognize those influences that harm either individuals or the entire group and they seek to remove them from their lives and avoid further entanglements. It requires much discernment to recognize those things that may seem so good but that can lead to even bigger problems.
A few years ago, farmers in the Midwest brought in Asian beetles that would eat the pests from the leaves of soybean plants, believing this would organically solve many of their problems. Now we have regular infestations of these smelly, biting bugs, something that seemed like such a good idea until they took over!
Wise parents and children who are taught discernment will be on the lookout for those things that could harm the soil of their organic family life and will do whatever it costs to protect each other.

5. Healthy family life rests on the principles of placing good nutrients in the soil of their "family garden." Gardeners will know what nutrients are needed in their soil by testing. Even what looks like fertile ground might contain elements that would damage young tender plants. Times of testing and struggle, even for young children, will give us clues as to what they are lacking in their spiritual lives, in much the same way we can tell if our children are hungry or in need of rest.
Like the rich, fragrant compost that organic farmers mix to feed their soil, we, too, need to be certain that our families "feast" upon good spiritual food. Regularly reading God's Word, hearing edifying and grace-filled messages from pastors and teachers, and sharing the testimonies of God's grace in each others' lives on a regular basis will all build up the soil of family life, creating an environment that is fertile and producing good fruit, a harvest for God's glory.
Next time we will look at the external factors that affect organic family life.
Here is part one in this series.
"The gospel shows us a Law that must be fulfilled (destroying our pride) and a Savior that fulfills it completely for us (destroying our despair). Instead of obeying to make God indebted to them, Christians obey because they are indebted to Him. The difference between these two ways of morality could not be greater. I want to preach that Christian morality is a response to grace, not a means to grace." ~ Tim Keller
"This past week I was reminded of his words to those Stanford graduates as I anticipate my own son's upcoming college graduation and his impending internship and introduction into the real world of having a real, grown-up job of his own.  I was wondering what I would say to him if I were to give a commencement address written just for him.  So this is for my son Ben and I am sharing it with you today on this podcast."  Listen here for this week's podcast entitled Three Little Bits of Mom Wisdom for the College Graduate. (Next week I will be sharing words of wisdom for the moms who are "graduating" this year!)