Monthly Archives:
October 2008
"Today my taste in books is still quite varied but there does seem to be a common thread running through my choices these days. I tend to buy and read books that encourage me as I seek to be a lifelong learner alongside my children, a more interesting and educated life partner to my husband, a more proficient homemaker, a more understanding and wise grandmother and older woman, and a creator of memories in the kitchen. The books I want to share today aren't necessarily all my favorites, but they are ones that have encouraged me along my journey and are trusted companions on my shelves." Listen here to this week's podcast entitled "Five Books to Inspire and Encourage the Homeschooling Mom."
Here is the list of books reviewed on this week's podcast:
Children are Wet Cement by Anne Ortlund
Heartfelt Discipline by Clay Clarkson
The Five Love Languages by Gary Chapman
The Valley of Vision
The Pillsbury Complete Book of Baking
…..and the recipe promised on the podcast:
Bread Sticks (This is my most-requested recipe! A perfect compliment to soups and salads, these are great topped with the calico cheese spread, dipped in melted garlic butter, or all by themselves!)
5-6 cups all purpose flour
3 TBS. sugar
2 tsp. salt
2 TBS. active dry yeast
2 cups water
¼ cup oil or butter
1 TBS. melted butter
Beaten egg white and sesame seeds or poppy seeds, optional
In large bowl, combine 2 cups flour, sugar, salt, and yeast and blend well. In small saucepan, heat water and oil or butter until warm, 120 to 130 degrees. Add liquid to flour mixture. Blend at low speed until moistened; beat 3 minutes at medium speed. Stir in 2 to 3 cups flour until dough pulls cleanly away from sides of bowl. Add rest of flour until dough is smooth and elastic and knead for 6 or so minutes. Place dough in greased bowl, turning once to grease top. Cover and let rise in warm place until light and doubled in size, about 45 to 60 minutes. Punch down and cut into 32 pieces. Shape each into bread stick. Place on greased cookie sheet, cover, and let rise about 30 minutes. Lightly brush with egg white and sprinkle with sesame seeds. Bake at 400 degrees for about 14 minutes or until golden brown. Cool on rack and brush with melted butter if not using seeds.
While I was in Bakersfield, lovely Talia brought dinner to Stacie one evening and these delicious Cranberry and Nutmeg Scones were on the menu.  We were all so sad when they were gone and I have longed for them since returning home.
Then while I was at a mom's retreat in Albuquerque, someone introduced me to the most wonderful tea ever, Lady Londonderry.  I have since learned that it is reported to have been Princess Diana's favorite tea. It has a faint taste of lemon and strawberry and is really good with cream and sugar. It is even better served with the aforementioned scones!
Cranberry-Nutmeg Scones
1 cup dried cranberries
1/3 cup warm water
3 cups all-purpose flour
1/3 cup granulated sugar– plus 2 tsp sugar
2 1/2 tsp baking powder
3/4 tsp nutmeg, divided
1/2 tsp baking soda
1/4 tsp salt
1/2 cup butter, chilled, cut into 8 pieces
3/4 cup buttermilk
1/2 cup sour cream
2 tsp milk
Preheat oven to 400 degrees; grease baking sheets. Combine the cranberries and water in a small bowl; set aside. Place the flour, 1/3 cup sugar, baking powder, 1/2 tsp nutmeg, baking soda, and salt in a mixer bowl. Drain the cranberries and add to the flour mixture. Turn mixer to low speed and mix for about 15 seconds until the cranberries are coated with the flour mixture. Add the butter pieces. Continuing on low speed, mix for about 30 seconds, or until the butter is the size of peas. Stop and scrape the bowl. Add the buttermilk and sour cream. Continuing on low speed, mix for about 30 seconds, or until a soft dough forms (it will be sticky).
Turn dough out onto a lightly floured surface and knead 4-5 times, using enough flour so it doesn't stick to your hands. Flatten dough out (I just use my hands) into a 1/2 inch thick circles.
Cut the dough with a 2-inch round cutter. Place the scones two inches apart on the baking sheets. Combine the remaining 2 tsp sugar and 1/4 tsp nutmeg; mix well. Brush the tops of the scones with milk and sprinkle with the sugar mixture.
Bake for 12-15 minutes, or until light golden brown. Delicious served slightly warm. Makes approximately 12 scones.
Note: if desired, pat all of the dough into a 9-inch round on a greased baking sheet. Using a floured knife, cut the dough all the way through into 8 wedges; do not separate the wedges. Brush with milk and sprinkle with the sugar mixtures. Bake at 400 for 20-30 minutes or until light golden brown. (this makes for some very LARGE scones, so I prefer the previous method, even though this one is a bit less labor.)
During the 1996 election year, I was chosen to sit on the Peoria Journal Star Voter's Round Table. A dozen or so of us were interviewed each week regarding the various issues that concerned us and twice we met as a group, once before we had expressed our opinions and once afterward.
In the first meeting, it quickly became obvious which demographics brought each of us to the table and as a conservative Christian homeschooling mom I was "token" in my own right. The week that abortion was the topic being discussed, I did not speak in abstract terms; the story of my adoption made the front page lead article. By the time of our second meeting as a group, were were obviously polarized, the pro-choice crowd choosing to sit across the room from me, the handful of men who also identified themselves as pro-life, and a young college girl who did as well.
On the pro-choice side of the room, two of the ladies were adamantly and radically pro-choice, spouting all of the usual cliches about "back alley abortions," "coat hanger abortions," and "choice." One of them was a public school administrator and was lobbying for Bill Clinton to be the next president because we "needed" health clinics in the local schools and she was certain that Planned Parenthood could continue their fine work in the schools in Peoria. This woman was also black, as was Faye Waddleton, the then national president of Planned Parenthood.
When it was my turn to speak, rather than give the usual plea on behalf of the rights of the unborn, I looked directly at this woman and asked her these simple questions: "Do you realize that the majority of abortions are performed on black mothers? Do you also realize that Margaret Sanger, the founder of Planned Parenthood, was a promoter of eugenics and promoted the use of birth control and abortion as a means for controlling the black population she deemed unworthy of life, an agenda that has never been renounced by this group? And do you also realize that the nearly all black high school in a nearly all black neighborhood in Peoria will be the first one targeted for one of these clinics?"
Needless to say, the room went a little crazy and that woman and her pro-choice cohorts were outraged. The moderator eventually got control of the meeting.
So I was intrigued when I recently came across this video. I find it chilling and wonder if Christians, especially my brothers and sisters in Christ who are not Caucasian, really understand what is at stake in this election.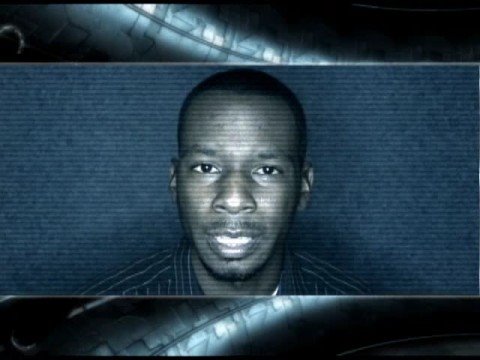 This came from Charles Spurgeon's Morning and Evening devotions today. It was so humbling and convicting that I had to share it. If our Lord Jesus is so very patient with us, how can we not demonstrate such patience, in some small measure, to our children and our husbands?
"He began to wash the disciples' feet."
–John 13:5
"The Lord Jesus loves His people so much, that every day He is still doing for them much that is analogous to washing their soiled feet. Their poorest actions He accepts; their deepest sorrow He feels; their slenderest wish He hears, and their every transgression He forgives. He is still their servant as well as their Friend and Master. He not only performs majestic deeds for them, as wearing the miter on His brow, and the precious jewels glittering on His breastplate, and standing up to plead for them, but humbly, patiently, He yet goes about among His people with the basin and the towel. He does this when He puts away from us day by day our constant infirmities and sins.
Last night, when you bowed the knee, you mournfully confessed that much of your conduct was not worthy of your profession; and even tonight, you must mourn afresh that you have fallen again into the selfsame folly and sin from which special grace delivered you long ago; and yet Jesus will have great patience with you; He will hear your confession of sin; He will say, "I will, be thou clean"; He will again apply the blood of sprinkling, and speak peace to your conscience, and remove every spot.
It is a great act of eternal love when Christ once for all absolves the sinner, and puts him into the family of God; but what condescending patience there is when the Savior with much long-suffering bears the oft recurring follies of His wayward disciple; day by day, and hour by hour, washing away the multiplied transgressions of His erring but yet beloved child! To dry up a flood of rebellion is something marvelous, but to endure the constant dropping of repeated offenses–to bear with a perpetual trying of patience, this is divine indeed! While we find comfort and peace in our Lord's daily cleansing, its legitimate influence upon us will be to increase our watchfulness, and quicken our desire for holiness. Is it so?"
This is what pro-life leader Randy Alcorn has to say about Obama's views on abortion. Please note that this is of grave concern to homeschooling parents because of Obama's commitment to preventing parents from having input or giving consent to abortions for minor children.
"It is not speculation, it is not a spin, it is demonstrable fact: Barack Obama IS committed to continuing the legalized killing of unborn children in this country.
Some Christians claim otherwise. But in his July 17, 2007 speech to the Planned Parenthood Action Fund Obama said,
"We know that a woman's right to make a decision about how many children she wants to have and when— without government interference—is one of the most fundamental freedoms we have in this country. . . . I have worked on this issue for decades now. I put Roe at the center of my lesson plan on reproductive freedom when I taught constitutional law. . . So, you know where I stand. . . The first thing I'd do as president is sign the Freedom of Choice Act. That's the first thing that I'd do."
If you don't know about the Freedom of Choice Act, it was written by the most radical pro-abortion activists because they saw informed consent and parental consent laws being passed at the state level. They wanted something powerful that would dismantle anything that could serve to reduce abortions through requiring that people be told the truth before an abortion or before their sixteen year old, who can't be given an aspirin without their permission, can have an abortion.
Planned Parenthood is the largest abortion provider in America. Obama standing in front of them and promising he's 100% on their side is the equivalent of a presidential candidate 160 years ago addressing an assembly of the owners of the slave ships, and saying, "If you elect me, the first thing I will do is sign an act that will insure slaves won't be freed, and that nullifies any and all voter-approved state legislation that restricts slavery." (And sadly, yes, even hearing this, some Christians would have campaigned for and voted for him.)
Now, "first thing" means first thing, right? So before helping the poor and protecting the environment and addressing the economy and national defense, what is President Obama going do? He's going to assure that abortion stays legal and that the numbers are NOT reduced, by signing an act that will devastate decades of work at the state level by the prolife movement. Requirements of parental notification and informed consent and bans on partial birth abortions? History, if Obama has his way.
When Obama made this promise, he was either lying or telling the truth. If he was lying, he has a serious character problem. If we can't trust him to do this, why trust him to follow through on any other promise, including those for which evangelicals are supporting him?
Ironically, however, if Obama was not lying, then he has a far worse character problem. Why? Because he is committing himself to oppose the rights of unborn children to live. I would rather he be a liar than that he be the defender of the killing of weak and vulnerable children, the orphans and fatherless." You can read Randy's entire article on his website.