Monthly Archives:
March 2008
"Sometimes we need to step back and consider old familiar passages of Scripture that we learned as children in Sunday school and can recite from memory and we need to think of them in light of the situations where we find ourselves today. How does God's never changing and infallible Word affect me today, in 2008, in my particular situation in life? What does the Lord want me to understand about those characters whose lives are laid bare on those pages written so long ago." Listen here to this week's podcast entitled "Come to the Cross, Part Two."

I keep forgetting to post this when I make it but remembered to do so tonight. This is a perfect dish for this time of year when asparagus is abundant and inexpensive.
for 4-6 servings:
6 boneless skinless chicken breasts
1 # fresh asparagus
6-8 slices provolone cheese
Olive oil, garlic, course salt
In pan, drizzle olive oil. Rinse and pat chicken dry and place in pan. Top with garlic and salt. Bake at 350 degrees for about 45 minutes or until ¾ of the way cooked. Crisscross asparagus stocks on top of chicken and drizzle with more olive oil. Bake another 15-20 minutes. Top with cheese until melted, about 5 minutes. Serve with rice, long grain and wild rice, or baked potatoes. Yumm!
"It is this never-ending quality to the job of feeding a household that can make it seem like such a burden. There never comes a day when no one has to think about what is for breakfast or lunch or dinner because every day people are going to be hungry and will need to be fed. At the same time, it is precisely this ongoing need that makes feeding a household akin to the providential work of God. When we pray, "Give us this day our daily bread," we are asking and trusting God to do exactly what we are called to do for one another: to feed one another, every day, readily and without complaint." from Keeping House by Margaret Kim Peterson
I am really enjoying this book and the lofty thoughts this author has about the simplest of duties we perform daily.
Yesterday I placed my Easter dinner in the oven before hurrying out the door to church. I had hastily washed my hands and once in the car exclaimed, "Oh, my hands still smell like ham." My youngest son then replied "That's ok. You are a mom. You are supposed to smell like food."
Yeah! My voice is back!!! "The other truth that has spoken to me in this month's reading of Genesis is that so often, even when we sin and we know we have sinned, we think we can fix it with God by following our methods for atoning for that sin rather than doing what God requires." Listen here to this week's podcast entitled "Come Back to the Cross," part one of insights from the book of Genesis.
March 21 ~ Come Back to the Cross, part one ~ insights from Genesis
March 28 ~ Come Back to the Cross, part two ~ more insights from Genesis
April 4 ~Lessons from a Little Town on the Prairie
April 11 ~Abigail Adams, Extraordinary Homeschooling Mom
April 18 ~ Spiritual Abuse, part one of interview with Cindy Kunsman
April 25 ~ Spiritual Abuse, part two of interview with Cindy Kunsman
"The hill of comfort is the hill of Calvary; the house of consolation is builded with the
wood of the cross; the temple of heavenly cordials is founded upon the riven rock,
riven by the spear which pierced its side. No scene in sacred history ever gladdens the
soul like the scene on Calvary. Nowhere does the soul ever find such consolation as
on that very spot where misery reigned, where woe triumphed, where agony reached
its climax." Charles Spurgeon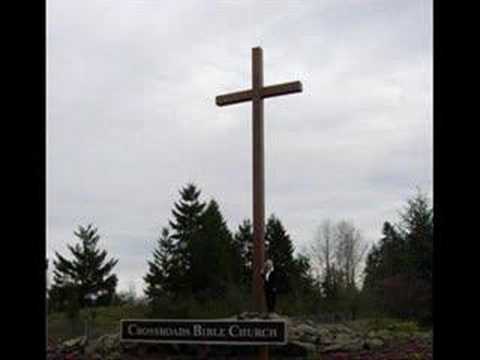 My sweet friend, Deanne, tagged me with the request for 7 facts about me, facts that you may or may not know (or care) about, so here goes:
1. Clay and I met during a college class on the Puritan and Transcendentalist writers. (I found out later that he registered for the class after finding out that I would be taking it!) The professor, Dr. Ryder, was also the pastor who married us and who officiated at our vow renewal ceremony on our 25th wedding anniversary. He still comes to see us once or twice a year and loves to tell the story that Clay had no black socks when he was getting ready for the wedding. So they rummaged around in the back of the closet in my dead grandfather's bedroom until they found an old, worn pair. Creepy but true.
2. My favorite color is red. Not only do I wear a lot of red, but most of our vehicles have been red, including both of the current ones. My living room is painted red, my Kitchen-Aid mixer is red, and sometimes my hair is even red!
3. I don't read much fiction but I love to read non-fiction, especially books on history and biographies. My favorite series of children's books is the Little House series and I read them for the first time when I was pregnant with my first child. We still read The Long Winter as a lunch time read-aloud every January and my grown boys at home still enjoy it.
4. We lived for 3 1/2 years in southern Germany when Clay was in the army. Our two oldest sons were born in Bad Tolz. We had frequent visitors from the States and I became quite good at giving my own personal tour of Bavaria and Salzburg, Austria.
5. Had I not chosen to be a wife, mommy, and homeschooling mom, I might have become a professional bread chef, an interior decorator, a high school teacher, a journalist, a Biblical counselor, a story teller, or a motivational speaker. I still haven't decided which path I will choose once this one is completed. Traveling grandmother is high in the running.
6. Besides the Bible, the writings that have most influenced my spiritual life are those by Francis Schaeffer. My favorite books on relating to each other as family members and Christians are Children Are Wet Cement by Anne Ortlund, Heartfelt Discipline by Clay Clarkson, and Families Where Grace is in Place by Jeff Van Vonderan.
7. Things I enjoy include: chocolate, Mexican food with lots of cilantro, tulips, zinnias, finding treasures in trash, watching Clay build even more bookshelves (hey, Thomas Jefferson owned 7000 books and I am more than half way there!) Toastmasters, encouraging moms, listening to Motown, Mozart, movie soundtracks, White Stripes videos, cheesy romantic movies and history documentaries, my cat, baking, and sewing when the machine works properly. Things I dislike but must do anyway are cleaning up vomit, scrubbing the bathroom, balancing the checkbook and exercising.
There are 4 simple rules to this fun game of internet tag.
1. Link to your tagger and post these rules on your blog.
2. Share 7 facts about yourself on your blog, some random, some weird.
3. Tag 7 people at the end of your post by leaving their names as well as links to their blogs.
4. Let them know they are tagged by leaving a comment on their blog.
And be sure to check out the bloggers I am tagging today:
I wanted to tell you how sorry I am that I have no podcasts for March 7th or 14th.  My voice is just now coming back and is in terrible shape for speaking.  Lord willing, I will have a new podcast up on March 21st!
Please pray for me and for my family.  Clay and Grandma haven't yet succumbed to this dreadful bug and I am praying that neither of them will.  Of course, my mom reminds us daily (is multi-daily a word?) that she has had her flu shot!