Monthly Archives:
January 2008
Two Kinds of People
There are two kinds of people on earth today,
Just two kinds of people, no more, I say,
Not the good and the bad, for 'tis well understood
The good are half bad and the bad are half good.
Not the happy and sad, for the swift flying years
Bring each man his laughter and each man his tears.
Not the rich and the poor, for to count a man's wealth
You must first know the state of his conscience and health.
Not the humble and proud, for to life's busy span
Who puts on vain airs is not counted a man.
No! The two kinds of people on earth I mean
Are the people who lift and the people who lean.
Wherever you go you will find the world's masses
Are ever divided in just these two classes.
And, strangely enough, you will find, too, I wean,
There is only one lifter to twenty who lean.
This one question I ask. Are you easing the load
Of overtaxed lifters who toil down the road?
Or are you a leaner who lets others bear
Your portion of worry and labor and care?
Ella Wheeler Wilcox
In our house, we do not call these two groups of people the lifters and the leaners, Instead, we call them the energy givers and the energy suckers. I know you know just what I mean. There is always one child who is the most needy, either because of his temperament, his age, or his stage of development. There is always someone who is easy going and whose needs can easily be overlooked until there is a crisis. And then there are those whose greatest desire in life is to serve everyone else in the family.
My goal as a mom is to not only raise a house full of energy givers but to set the example of how to give energy to others. Most days I bounce out of bed with joy and excitement, disgustingly cheerful at the crack of dawn, as I have confessed before. But many times, by evening, I feel as though a shop vac has been attached to my side, voraciously sucking every last drop of enthusiasm and vitality right out of me. I pray daily that the Lord will renew my energy as I seek to serve my family, but sometimes I am overwhelmed.
Energy givers are a rare commodity and have many opportunities for ministry to others and most of us desire to be the lifters, we truly do. But many times we need to be lifted.
This is the essence of genuine biblical counseling….today I may be the one who needs the encouragement and tomorrow it may be you. None of us are "professionals," but in reality we are all pilgrims on the same path, one anothering each other as we grow more like Jesus.
Sometimes, life's burdens become so great that it is impossible to see even a twinkle light of goodness in the present darkness. This is why the Lord placed the lonely in families (Psalm 68:6), in order that we might bear each other's burdens, lifting the load for each other, sharing the pains and troubles that weigh us down. We do this both within our own homes and also within the family of God, one friend at a time.
On tomorrow's podcast, I will be talking about how depression manifests itself in the lives of homeschooling moms and how each of us can be the lifters for our sisters who are going through the difficult times. If you are struggling with depression as a mom, this podcast is for you and I pray that you will be encouraged and lifted up because next week I may be the one who needs to lean!
Typically I spend a good part of Monday still basking in the grace I have experienced in worship on Sunday. The preaching of the Word of God, praising God in song, and sweet fellowship with the body of Christ all are the best way to prepare for the week ahead.
Today I have been reflecting on the last month of sermons and the personal blessing they have been to me. I have felt so personally challenged already in 2008 and believe I am exceedingly blessed to have these precious treasures placed before me regularly, mine for the taking. The Lord has provided such rich spiritual nourishment for my soul because He loves me and delights in doing so! I am truly blessed.
I also am humbled at the many natural pleasures the Lord provides that I take for granted as a 21st century citizen in this world: my home is warm; the refrigerator is full of nutritious food; everyone in my home has clean clothes to wear; we each have cozy, comfortable beds and quiet times for rest; we have our own private spaces to enjoy creativity as the Lord has blessed us; I have books to read, music to listen to, DVD's to watch. We have friends to share with, family to love us, and clear, sharp minds to think and process all of these great gifts from God. And, on top of all these things, we have, through Jesus, access to God and His throne of grace and a great salvation, not by any work of our own but only through His mercy and compassion. We are truly blessed.
But what if I were to lose everything, save my relationship with the Lord? Would I still praise Him and trust that His ways are best for me?
In Jeremiah Burrough's treasure of a book called The Rare Jewel of Christian Contentment, he describes the difference between being content because of the externals in our lives and being content because of what is in our hearts. This is what he says:
"Contentment is the inward, quiet, gracious frame of spirit, freely submitting to and taking pleasure in God's disposal in every condition….I would unfold this further to you in this simile: To be content as a result of some external thing is like warming a man's clothes by the fire. But to be content through an inward disposition of the soul is like the warmth that a man's clothes have from the natural heat of the body. A man who is healthy in body puts on his clothes, and perhaps at first on a cold morning they feel cold. But after he has had them on a little while, they are warm. Now, how did they get warm? They were not near the fire. No, this came from the natural heat of his body. Now when a sickly man, the natural heat of whose body has deteriorated puts on his clothes, they do not get hot after a long time. He must warm them by the fire, and even then they will soon be cold again.
This will illustrate the different contentments of men. Some are very gracious, and when an affliction comes on them, though at first it seems a little cold, after they have borne it a while, the very temper of their hearts makes their afflictions easy. They are quiet under it and do not complain of any discontent. But now there are others that have an affliction upon them and have not this good temper in their hearts. Their afflictions are very cold and troublesome to them. Maybe, if you bring some external arguments to bear upon them like the fire that warms the clothes, they will be quiet for a while. But, alas, if they lack a gracious disposition in their own hearts, that warmth will not last long. The warmth of the fire, that is a contentment that results merely from external arguments, will not last long. But that which comes from the gracious temper of one's spirit will last. When it comes from the spirit of a man or woman, that is true contentment."
"I rejoice greatly in the Lord …. for I have learned to be content whatever the circumstances." From Philippians 4:10-11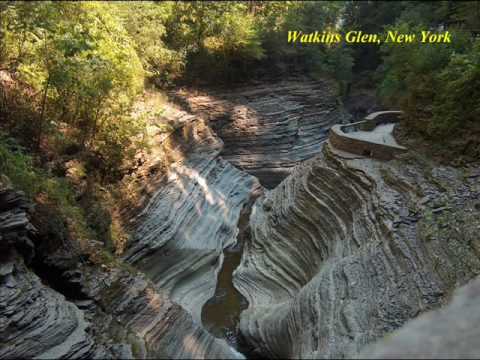 I know there are some of you popping in here to listen to the broadcast of my interview with Corrie and the long-awaited book review of Passionate Housewives, Desperate for God.
I am sorry to tell you that we have decided not to do a book review podcast at this time.
And here is why….
Frankly, we just couldn't bring ourselves to do it. We have both read the book several times, have outlined our concerns, especially how we believe Scripture and biblical principles have been misused throughout the text, enough problems to "cause our hair to be on fire" as Jennie would say.
We have placed the book in the proper context of their other writings, both published and online and have sincerely made our best efforts to ask for explanations from the authors so that we could be certain we understood what they were trying to communicate.
Several months later, we still have not received a single e-mail answering the questions we and others have asked here and on other blogs. We can only conclude that their offer to come to this blog and be interviewed was not made in good faith and that they have no desire to be forthright about their beliefs. We wish it were otherwise.
However, the good news is that, as we hashed over their basic presuppositions on page after page, our conversations kept drifting to all the ideas that we WISH someone would share with wives and moms. So, to that end, Lord-willing, Corrie and I are going to share with you our own top ten list of things we think are important for a wife and mom to know and we will be sharing, from our own life experiences, things we wish we had known back in the days before we had, collectively, 16 children, nearly 9 grandchildren, and husbands! We will be reviewing the book we wish somebody would write! Be sure to join us on February 8th, 15th, and 22nd!
"Let's face it, every single one of us, if we are honest, has had thoughts of bailing out of this experiment we call homeschooling and more than a few of us have the phone number of the local Chrsitian school on speed dial!" Listen here for this week's podcast entitled "Where Do I Go To Resign? part one"
January 25 ~ Where Do I Go to Resign? part one (practical tips for not throwing in the towel during these dismal winter months)
February 1 ~ Where Do I Go to Resign? part two (homeschooling moms and depression)
February 8 ~ The Book We Wish They Would Write, part 1 ~ Homeschooling veteran and mother of 10 children, Corrie Marnett, joins me as we discuss the top ten topics the two of us wish somebody would write about in a book for homeschooling moms!
February 15 ~ The Book We Wish They Would Write, part 2
February 22 ~ The Book We Wish They Would Write, part 3
February 29 ~ Abigail Adams, Homeschooling Mother Extraordinare!
Today is the 35th anniversary of Roe vs Wade, the US Supreme Court decision that decided that abortion is allowable because of a perceived "right to privacy" clause of the constitution, resulting in the eventual legalization of abortion on demand during all 9 months of pregnancy.
A few years ago, I volunteered with an online ministry that provided crisis pregnancy and post-abortion counseling. Here is the letter I received one day from a woman I will never meet:
"I know you probably do not remember me but I wrote to you back in September. I cannot tell you how difficult it is for me to write to you now. But I keep feeling like I need to because I chose to have an abortion and everything you said has come true. I was pregnant with an unplanned third child and my husband didn't want me to have the baby. I wrote him a letter telling him how I felt and basically pleading with him to tell me to keep the baby. But he didn't want the baby. He just chose to be emotionally gone.
In October I went to a so-called "counseling" appointment where the counselor was a nice woman but really just wanted the consent form signed. Two days later I went to kill my baby and in the procedure room where they put the thing in to dilate, I was crying and shaking and literally hyperventilating and I asked the same counselor lady to get my husband from the waiting room. I kept asking him if this was what he really wanted and he said it was.
For so many reasons and for so many other people, I killed my precious baby. I wish I could go back to that day. I wish I had listened to you. Having an abortion is so much at the core of who I am not. This pain inside of me is so deep. I hurt so much. I spent my other two pregnancies very lonely. And I spent the month that I was trying to figure out what to do very alone. My husband just didn't want to talk about it or think about it, and I really believed I was going to leave him. I kept thinking that I couldn't raise two, let alone three babies. But now I know, somehow, I would have managed, as moms do, and we all would have been okay. I grieved so much in December, and day by day since then but its all back tonight. I'll never get to hold my baby or comfort him. And I can almost not bear the thought of him being in pain and ripped from me. And all because of me. When they did it, I could feel the deepest part of me being ripped away along with the baby, part of my soul and an innocent part of me that I can't describe. I hate myself for what I have done. I wish I had been a stronger person for my baby.
Why am I writing to you? I feel like I need to tell you that I wish I had listened to you. I wish my baby was still inside of me. I have so much hurt and anger, at myself and my husband), and pain and regret inside of me. I hate how the world just goes on and I am the only person who grieves and even those know what I did don't see the whole thing as a killing of a baby."
I have thought of this woman many times. Though she is just one of many who shared that same story with me, this story touched my heart because it is the testimony of a mother, a wife, a grieving woman who desperately needs the love and forgiveness that only the Lord can bring. I have wondered if she has ever come to Christ for forgiveness and salvation or if her marriage has even survived.
This week I read a news article that talked about the demographics of the average woman who has an abortion. She isn't a teenage girl or even a college coed. She is, in most circumstances, already a mother in her late twenties who is overwhelmed, for one reason or another, with motherhood and is looking for a way of escape from an unplanned pregnancy. Many times she says that she is killing her child to make a better life for the children she already has. It also isn't unusual for her to describe herself as "pro-life" but she makes the choice to abort because she sees her own circumstances as exceptional and her only option.
As horrible as it is, the tragedy of abortion goes far beyond the death of a child. The pain and suffering of that choice permeate marriages, families, churches, towns, and even our nation. It is said that on the day a woman aborts her unborn child, 60 other people in her life are affected by that choice. Then, like the ripples on a pond that continue moving outward after a pebble is dropped, that number grows. Not one of us is exempt from the fruits of that Supreme Court of so many years ago. Whether we realize it or not, we all know someone who lost a child through abortion.
Sadly, my own children have never known a day when killing unborn children was not a part of our heritage as Americans. They are a part of the throw-away generation, the ones who survived the 20th century's holocaust of choice that took half of them before they left their mothers' wombs. I want my children to hate with perfect hatred the hands that shed innocent blood, to despise the act of abortion. But I also want them to love these suffering women, the despairing ones who made this choice and who, more than anything else, need the touch of Jesus Christ. How do I teach them perfect hatred for sin and at the same time perfect compassion for the sinner?
I have purposed afresh today, on this, the 35th anniversary of the horrific event known as Roe vs Wade, to teach my children by example. I will remind them that they were chosen, before the foundations of the world, created in His image, and called according to His good pleasure. By welcoming little ones and elderly alike into our home, I will show them that life is worthy of defending and protecting from conception to the grave. I will tenderly and wisely teach them what God expects from them when it comes to moral purity and will be certain they know that I am here for them if they fail in any way. And together we will seek out those who are struggling with past choices, offering hope and encouragement, healing and the path of forgiveness for their souls.
Thank you, Lord, for the gift of life here and on earth. Help me to live it to the fullest every day, glorifying you alone. And, more than that,thank you for the gift of eternal life through Jesus.
The Glorious Grace of Adoption was the sermon that was preached in my church on Sunday, January 20, 2008, Sanctity of Human Life Sunday. It will be both a challenge and a blessing to you and I encourage you to give it a listen. The reminder of who we are in Christ is something I need to hear every day.
There are two things to note as you listen: Pastor Dan, who is minister of Family Life at Bethany Baptist Church in Peoria, has been waiting for many months to be able to travel to Guatemala to bring home the little girl their family is adopting. This weekend they will be making that trip, so the message he preached was a personal one for him as well. As he was talking about his little girl's big, dark brown eyes and her beautiful dark brown skin, I couldn't help but think of the race discussions I have participated in during the past few weeks and, again, I felt ashamed for my brothers and sisters whose twisted thinking would oppose this adoption.
Secondly, his comments regarding being pro-life and voting were absolutely powerful and were made even more so by the fact that the favored candidate running for Congress in this area is part of our church family and was sitting a few rows in front of us during worship. The next time a pro-life bill lands on his desk, he will remember that sermon. And he will know that 1200 voters will remember it as well.
I was so blessed to be part of this service, to sing the praises of a creator God who knew me and called me before the foundations of the world.
I pray that as we look back, today, on over 35 years of abortion on demand in this country, we will repent as a nation and will turn our hearts to Christ alone for forgiveness. I also pray that we will be people of compassion, seeking to minister to women in times of crisis, focusing our attention on the supply side of this horrible practice, so that women will choose to give birth, knowing they will have advocates and friends who will help them. And I pray today for those dear men and women who live, daily, with the choice they made, or that was made for them, to abort a child at some time in the past. I pray that they will know healing, forgiveness, and the tender mercies of a Savior who still loves them.
"If we confess our sins, He is faithful and just to forgive our sins and to cleanse us from all unrighteousness." 1 John 1:9
I have a Maker
He formed my heart
Before even time began
My life was in his hands
He knows my name
He knows my every thought
He sees each tear that falls
and He hears me when I call
I have a Father
He calls me His own
He'll never leave me
No matter where I go
He knows my name
He knows my every thought
He sees each tear that falls
and He hears me when I call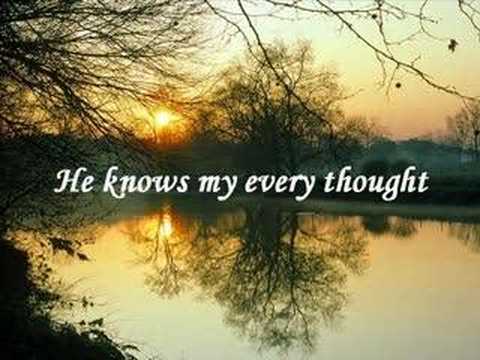 It is Monday morning. Again. Another week of laundry, dishes, school work and appointments looms before me. How encouraging I found these words this morning:
"Teach us, good Lord, to serve thee as thou deservest;
to give and not to count the cost;
to fight and not to heed the wounds;
to toil and not to ask for rest;
to labour and not to ask for any reward save knowing that we do thy will.
Through Jesus Christ our Lord."
Ignatius Loyola