Monthly Archives:
December 2007
…….. news today that a new Campbell grandbaby (number 9) will be arriving in August via our son, Sam, and his wife, Janell.
Hip, hip hurray!!!!!
"Day after day she dressed her children in cozy layers, sometimes with more than one pair of socks, jammie sleepers, sweaters, and hoodies. She longed to dress like that, too. So, back in November, she had opened up the L.L. Bean catalog and showed Daddy just what she wanted….a red union suit! Listen here for this week's podcast entitled Long John Christmas.
As I have been planning out the podcast schedule for 2008, I thought it might be fun to let you know what is planned for the months ahead.
I am in the process of interviewing some wonderful young men and women who are homeschool graduates and you will enjoy listening to them talk about their own experiences of being homeschooled, their views on courtship and dating, college, distance learning, etc. I know it will be a tremendous encouragement to those still in the stage of phonics and multiplication facts! We will also will have a special series of interviews with homeschooled graduates who have been involved in politics and can share with us the best ways for homeschoolers to get involved in the political process.
I also will be looking at the topic of homeschooling families in the ministry as well as what it really means to live in and share fellowship with other believers in the body of Christ and I am looking forward to talking with some moms who have learned how to apply simple living to their lives as homeschoolers.
If you have any suggestions on topics you would like to hear about, please send me a note and let me know!
After much consideration, I have decided, along with my guest, Corrie Marnett, to postpone our two podcasts reviewing Passionate Housewives, Desperate for God until the end of January. Both of us really want to be able to do justice to this book because we see so many crucial aspects to the teachings it contains and the consequences of those teachings within the evangelical community can be life-changing. To that end, we wanted to allow more time, both for each of us to have further study in preparation for the review, and also to give Stacy more time to answer the questions we have posed for her on this blog, as per her request to "clear up any misunderstandings." Be watching for a detailed podcast schedule for January.
So, this Friday's podcast is entitled "Long john Christmas" and I pray that it will be a blessing to you. The following Friday, December 28th, there will be no podcast so I can bake cookies and wrap toys and make up cozy feather beds for the grandbabies who are coming to my house in just 4 days!!!!!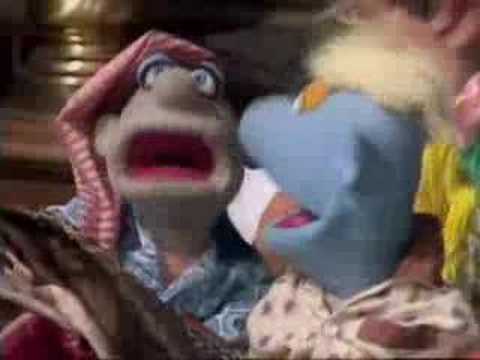 On December 5, 2007, Doug Philips from Vision Forum, publisher of your book, gave us further insight into the meaning of "white-washed feminism" as described in your book Passionate Housewives, Desperate for God" when he references a presentation by Russell Moore that can be found at the Council of Biblical Manhood and Womanhood website in the context of that term you coined. He made the following statement: "The complementarian response needs to be more than simply a reaction to this. We must—instead of simply countering all of the proof texts of the egalitarians with our own responses to them—instead, we must present an alternative vision, a vision that sums up the burden of male headship under the cosmic rubric of the gospel of Christ and the restoration of all things in Him."
As I listened to the presentation by Russell Moore, rather than gaining better understanding into your phrase "white-washed feminists" I became more confused as to who would be placed in the "white-washed feminist" camp. Mr. Moore discusses the concerns he has over the public ministry of Beth Moore in that he believes women teaching in mixed groups brings about a "soft patriarchy." I believe your teachings on women teaching men are consistent with his view and both of you would see this as an important part of presenting "the complementarian response,……. an alternative vision."
However, I am left wondering how Elisabeth Elliot, Phyllis Schaftly, Amy Carmichael, Gladys Ayward, Florence Nightingale, Jennie Chancey, among others you endorse, who publicly speak to both men and women, would fit into this "alternative vision" for women. (I do not know if you, personally, speak to mixed audiences when you keynote homeschooling conventions.) How do Anna Sophia and Elizabeth Botkin, who tell us in their own words in their book, So Much More, a book endorsed by you and your husband, that they counsel parents, both men and women, also fit into this "alternative vision?" Since it would appear to me that these women you have listed as "suggested heroines" would also fit the description of white-washed feminists, how do you reconcile the difference? (It also might be helpful to note that Doug Philips's mother "Peggy" Elizabeth Philips received the "Homemaker of the Year" award from Phyllis Schaftly's Eagle Forum in September 2005, which Mr. Phillips described as being a quite prestigious award. So it appears that he also endorses Mrs. Schaftly. In fact, many of those who were featured on the Monstrous Regiment of Women film that won top honors at Phillips' film festival, also teach and speak to men. Are they "white-washed feminists" or not?)
I believe if you could explain the difference between the public ministry of these women and those who are deemed "white washed feminists" I think we would better be able to grasp this significant portion of your book. I also would, again, like to know if you could give us a concrete, working definition of this term?
This week's podcast is the final presentation from the Treasures of a Mother's Heart Day of Encouragement retreat that was held in Central Illinois on November 3, 2007. Listen this week as I continue my discussion of God's individual callings for women and the ever-changing roles they have throughout their lives in part two of Mom on a Mission.
This blog article is quite good and, I think, places this topic in the proper perspective. I would encourage you to read it.